SGAC Announces the Winners of the 2023 AP-SLA Competition
Embracing diversity is the cornerstone of SGAC's principles. The goal of the Asia Pacific Space Leaders Award is to provide an opportunity for interaction between members of the space sector with diverse geographic and professional backgrounds. SGAC is pleased to announce Dasuni Hewawasam, Florence Pauline Basubas, Napatrsorn Suksin and Viduranga Landers as the winners of the 2023 Asia Pacific Space Leader Award. The winners will be sponsored to attend the 9th Asia Pacific Space Generation Workshop to be held on November 18th-19th 2023, in Benguluru, India.
Congratulations to all the winners!
Dasuni Hewawasam (Sri Lanka)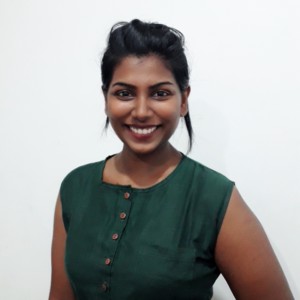 Dasuni Hewawasam is a Graduate Research Assistant and an MPhil student in Mechanical Engineering at the University of Moratuwa, Sri Lanka. Her primary focus is on the development of a commercial-type lithium-ion battery (LIB) that incorporates an anode made from Sri Lankan graphite. This endeavor involves the utilization of thermal modeling and analysis techniques. The successful completion of this project holds the potential to pave the way for global competitiveness, both in terms of technology and economy. Dasuni holds a Bachelor of Science (Honors) degree in Physics, and her final year research project is on modeling the Helmholtz cage for ground testing of Attitude Determination and Control Systems for Cube satellites at the Arthur C. Clarke Institute for Modern Technologies. Her passion for space-related endeavors led her to become a member of the Space Generation Advisory Council (SGAC) in 2018. Since then, she has actively engaged in activities aimed at enhancing her skills in the field. Presently, she is the National Point of Contact for Sri Lanka within SGAC and has been organizing the Asia-Pacific Space Generation Workshop for three consecutive years. Furthermore, she has held the roles of International and Local Project Manager for Students for the Exploration and Development of Space (SEDS) Sri Lanka. Under her leadership, SEDS Sri Lanka successfully completed over 100 projects, including notable contributions to NASA Space Apps and ActInSpace by CNES and ESA. Additionally, Dasuni co-leads Women in Space Exploration (WiSE) at the Space Robotics Society (SPROS). She also is a researcher at Deep Space Initiative (DSI) in Colorado, where her work focuses on a feasibility study of nuclear-powered propulsion systems for deep space missions. Notably, she is the first author of two publications accepted for the International Astronautical Congress (IAC) 2023. Committed to popularizing space sciences among the general population, she actively organizes and participates in space-related workshops and events. Her philosophy is encapsulated in the belief that "Space is everywhere for everyone.
"All my space career started with SGAC. Thus, it has made a major impact on both my personal and professional life. Therefore, I am truly honored and deeply touched to be bestowed with the Asia Pacific Space Leadership Award. It's a profound affirmation of my dedication and a powerful motivator to continue supporting SGAC."
Florence Pauline Basubas (Philippines)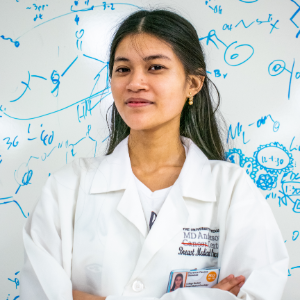 Florence Pauline Basubas is an early career scientist, working on applying Sustainability, Education and Evidence-based Policy making in the fields of Healthcare, Environment, and Space. She has had years of experience working both in academia and industry, in laboratory and field, and in basic and applied research. She graduated with Bachelor degrees in Natural Sciences (Applied Biochemistry) and Social Sciences (Economics and Policymaking) from Minerva University and she is currently taking up her Masters in Multidisciplinary Research at the Barcelona Institute of Science and Technology with a major project in Biomedicine and Molecular Virology and a minor project in Space Biology. She served as the National Point of Contact of the Philippines for SGAC, and remotely leads a national science mentoring program and a national space education program in the Philippines. She has been working with various space medicine and space biology groups in Asia and was recently chosen by SGAC to be a part of Aurelia Institute's Horizon 2023 where she will fly in a parabolic flight to conduct space biology experiments in various microgravity conditions (Mars, Moon, and Zero Gravity). Florence endeavors to further her research and technological development efforts not only to the advancement of medicine in space but also to the betterment of healthcare solutions on Earth.
"Coming from an island in the middle of nowhere in the Pacific, I cannot imagine how I would have established a career in space without SGAC. I am deeply grateful for all the opportunities and communities I have gained in this amazing organization and now, for receiving the Asia-Pacific Space Leader Award. I am very excited to join the 9th AP-SGW and learn from the various delegates, share experiences, foster collaborations, and continue inspiring each others' passion for space."
Napatrsorn Suksin (Thailand)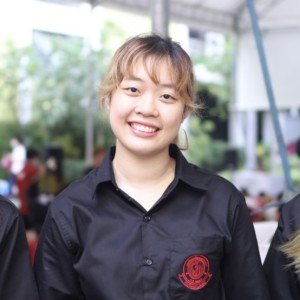 Napatrsorn Suksin grew up in Bangkok and graduated from the Sacred Heart Convent School. She is an aerospace engineering major and currently a senior student. Napatrsorn is active in the Astronomy club and the Engineer Senior Student Union, where she has gained valuable leadership experience. As a junior student, she served as the camp leader of Astronomy Camp Year 9.1, held positions in the sponsorship and documentary department of the Astronomy club, and acted as a camp chaperone at the NARIT Youth Camp Year 15, organized by the National Astronomical Research Institute of Thailand (NARIT). In her senior year, Napatrsorn led the 'krai mai ma bruno Mars Team',which reached the final round of the School Satellite Competition 2023, hosted by the Geo-Informatics and Space Technology Development Agency (GISTDA). She also assumed the role of the head of the sponsorship department in Dongtan Camp Year 19, organized by the Nisit Senior Engineer Student Union. Upon graduation, Napatrsorn plans to work in the space industry to promote and advance space education and experiences in Thailand.
"I feel extremely honored to have won the Space Generation Leadership Award (SGLA). It is a value experience for me to participate in activities organized by the Space Generation Advisory Council (SGAC), which will allow me to further develop myself and connect with incredible people from all around the world."
Viduranga Landers (Sri Lanka)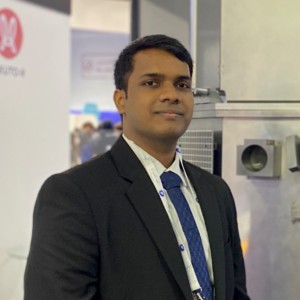 Viduranga Landers is a computer science undergraduate at the University of Colombo School of Computing, Sri Lanka. He is a project lead at Nexus Aurora, where he is working on a soil penetrator device to lower the cost of lunar soil sampling. He is also the leader of the Lunarbot team, which is developing a self-adapting wheel system for space exploration rovers. Viduranga is passionate about space exploration and has been involved in numerous local and international space communities. He served as the Juniors chapter coordinator for Students for the Exploration and Development of Space (SEDS) and is currently leading the technical team of the Taprobane project, Sri Lanka's first analog Mars rover. He is also a member of the Space Generation Advisory Council (SGAC) since 2020 and is an active member of the Space Exploration Project Group (SEPG). Viduranga has been a member of the "Research Assembly for Innovative Projects in Space Exploration (RAISE)" team of the "Assembly for Concepts in Human Interplanetary Exploration with Various Extraterrestrial Designations (ACHIEVED)" research initiative. He currently co-leads the "High-technology Operations for Planetary Exploration (HOPE)" team of ACHIEVED. Viduranga intends to enhance the existing technology for space exploration by combining his quantum computing skills with space research. He also aims to inspire the local space enthusiasts and explore more opportunities contributing for the expansion of space research in Sri Lanka.
"t is an honor and a privilege to receive the Asia Pacific Space Leader Award. SGAC has been continuously an important turning point in my space career. I am excited to attend the AP-SGW to share my experience and meet like-minded individuals from the Asia Pacific region, which will help me to engage more in the global space sector."