SGAC Announces the Winners of the 2023 ME-SLA Competition
Embracing diversity is the cornerstone of SGAC's principles. The goal of the Middle East Space Leaders Award is to provide an opportunity for interaction between members of the space sector with diverse geographic and professional backgrounds. SGAC is pleased to announce Bhumika Rajani, Diana Aljbour, and Mohammad Milhem as the winners of the 2023 Middle East Space Leader Award. The winners were sponsored to attend the 2nd Middle East Space Generation Workshop held on September 6th-7th 2023, in The Kingdom of Bahrain.
Congratulations to all the winners!
Bhumika Rajani (United Arab Emirates)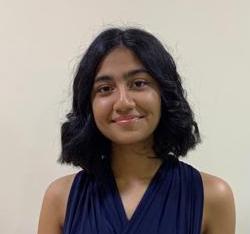 Bhumika Rajani is soon to be an undergraduate physics student with a diverse range of interests, including astrobiology, astrophysics and quantum physics. As a young space enthusiast, her interest in space sciences has grown over the course of several interactions with leading space and physics experts through workshops and conferences. Currently an intern at Dubai Astronomy Group, and founder of the scientific page, Warp Blogs, her work in space science, scientific content creation and event management led her to the Space Generation Advisory Council, where she is an organizing committee member for the Middle East Space Generation Workshop. As a strong advocate for education for women, having held research and event directory roles in GirlUp Dubai, an incredibly important focus for Bhumika as she grows in her career is the empowerment of women and youth in STEM fields, and the dissemination of scientific knowledge for the generation of mass interest in STEM publications.
"To be a recipient of the Middle East Space Leader Award is an incredible honor and I am immensely grateful to have the opportunity to partake and contribute to the meaningful discussions that are sure to be held at the Middle East Space Generation Workshop."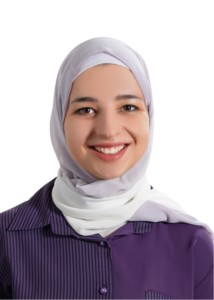 Diana is an undergraduate student in aeronautical engineering at Jordan University of Science and Technology. Her primary focus lies in spacecraft design, system engineering, and space mission design. She initiated and leads a student-led CubeSat project team that functions as an educational hands-on platform and simulation for CubeSat systems. Diana is an active member of the SGAC space exploration project group and the small satellites project group. In addition to her academic pursuits, Diana is deeply involved in volunteering for various STEM initiatives and nonprofits. She holds the position of Vice President for the Women in Aviation launching chapter in Jordan. She also serves as a mentor for the Cube in Space program and volunteers for JSSOAR – Jordan Student Space Outreach and Academic Relations. Diana has made significant contributions to several research papers, including those focused on UAV communication and small satellites.
"I am incredibly grateful and honored to receive the Middle East Space Leader Award. SGAC has created unique space opportunities accessible worldwide and has brought together passionate, like-minded youth who contribute to the space industry, even in countries where there are no space agencies or programs, I look forward to continuing my support for SGAC's mission and collaborating with internationals and middle east youth to bring more opportunities to the community."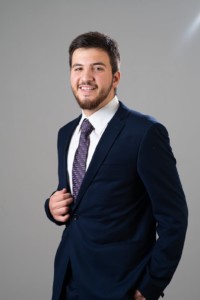 Mohammad Milhim is a dedicated Mechanical Engineer based in Amman, Jordan, with a profound interest in space exploration. As the founder of SpaceOff, he is committed to inspiring STEM education through space-related initiatives. With experience as the National Point of Contact for Jordan at SGAC and completion of the Space Studies Program at the International Space University, Mohammad is well-versed in international collaboration. His mechanical engineering background includes impactful work at JODDB, contributing to CAD models and innovative components. Holding a Bachelor's Degree in Mechanical Engineering from the University of Jordan, Mohammad is poised to contribute significantly to the advancement of the Jordanian space industry sector.
"Space is no longer just a vision of the future; it's a vivid reality that holds boundless opportunities. Harnessing the power of space as an educational catalyst can inspire individuals across diverse fields, igniting a passion for learning and innovation."