SGAC announces the winners of theEuropean Space Leaders Award for 6th E-SGW
SGAC is proud to announce the winners of the European Space Leaders Award 2022 who will be sponsored to attend the 6th E-SGW event on 9-10 April, 2022 to be held in Limassol, Cyprus.
This award will cover round trip travel costs up to 500 (USD) to attend the event via economy airfare, accommodation, and visa costs for the three winners. Congratulations!
Antonio Scannapieco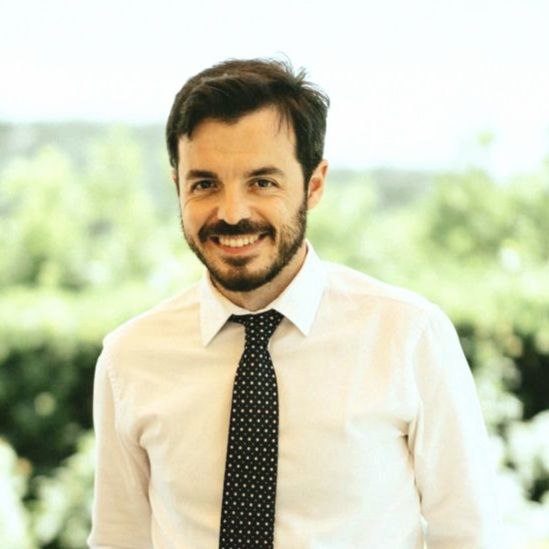 Antonio Scannapieco holds a MSc in Aerospace Engineering (2013) and a PhD in Industrial Engineering (2017) awarded by University of Napoli "Federico II", Italy. During his academic career, he joined Fraunhofer FHR (Germany) and worked at Cranfield Defence and Security (UK). He then moved to the industry in the field of Autonomous Driving at Stellantis and now is active in the field of Urban Air Mobility. 
Passionate about space, Antonio joined SGAC in 2015, where he was involved in the organization of several events and webinars at local and international level. Since 2020, Antonio also serves as SGAC NPoC for Italy.
"I am deeply grateful to receive the European Space Leaders Award and attend the 6th European Space Generation Workshop in Cyprus. It is source of great motivation and inspiration to connect and work with fellow space enthusiasts on advancements of space topics that matter for our region."
Christina-Ariadni Valagkouti
Christina-Ariadni is a nutrition scientist, passionate about developing food for astronauts, for people in extreme conditions, and for disaster response situations. She completed a BSc on Nutrition and Dietetics Science from Harokopio University of Athens, where she was born and raised, and an MSc specialization on Molecular Nutrition & Toxicology from Wageningen University and Research. During her studies, she operated within ESA's Exercise Countermeasure team, as a Space Medicine Team Intern. Drawn to interdisciplinary approaches and holding continuous learning to a great value, she particularly enjoys volunteering for SGAC: it all started with the creation of SMLS's "Space Nutrition" sub-group, which aims to offer learning opportunities and inspiration to nutrition scientists and space nutrition enthusiasts, and to demonstrate the potential of nutrition science. 
"I am very thankful to SGAC, for it has been consistent in showing appreciation to its members and in providing opportunities for us to grow further. Receiving the European Space Leader Award is an inspiration for maintaining the high standards and for paying it forward!"
Ekaterina Seltikova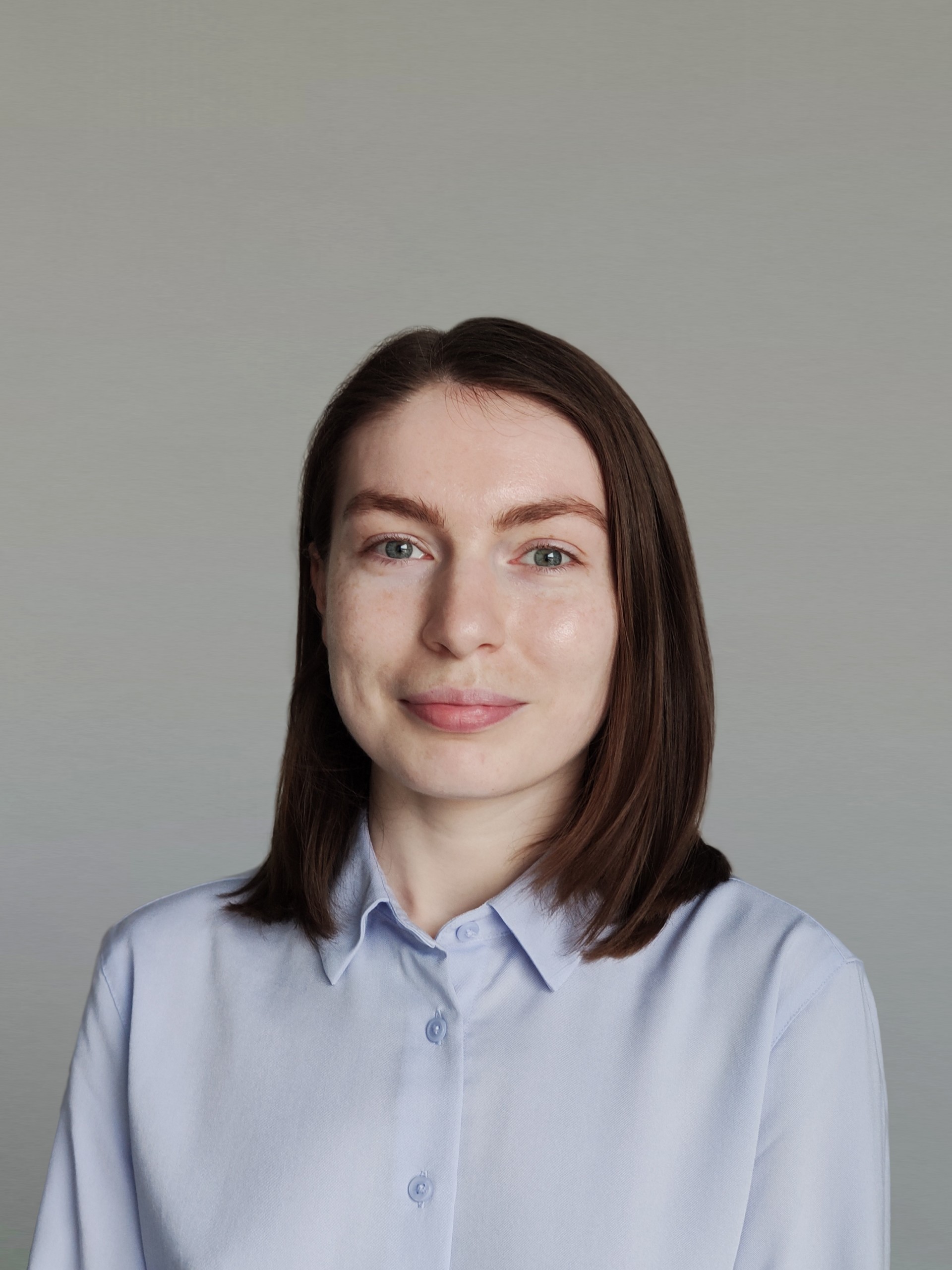 Ekaterina is a physicist, she received her Bachelor of Science and Master of Science in Physics in Russia and her Master of Science in Fluid Mechanics and Energetics in France. She has experience in a range of fields and took on roles within research, engineering, strategy planning, fundraising, team and project management, and event organization. As  an active member of the SGAC, Ekaterina participated in SGFF 2021 as part of the Organizing Team. As part of SEPG, she participated with the team in the Mars City State Design Competition (top 10 out of 175 teams) and the Moon Base Design Contest (1st place). The Moon Base project grew into a book for which Ekaterina is the Sci & Tech Lead. Ekaterina is also part of the Space Generation Advocacy and Policy Platform. Her interests include designing station missions on Moon / Mars, advanced space concepts and technologies, technology and exploration roadmaps, and strategic planning. She enjoys working in cross-functional teams and developing people to help them work more efficiently. Ekaterina believes that our background and location is never a problem, but always an opportunity for collaboration.
"I am truly honoured to be awarded the European Space Leader Award. I am grateful for this amazing opportunity to share my knowledge and my passion for space!"
Josh Duncan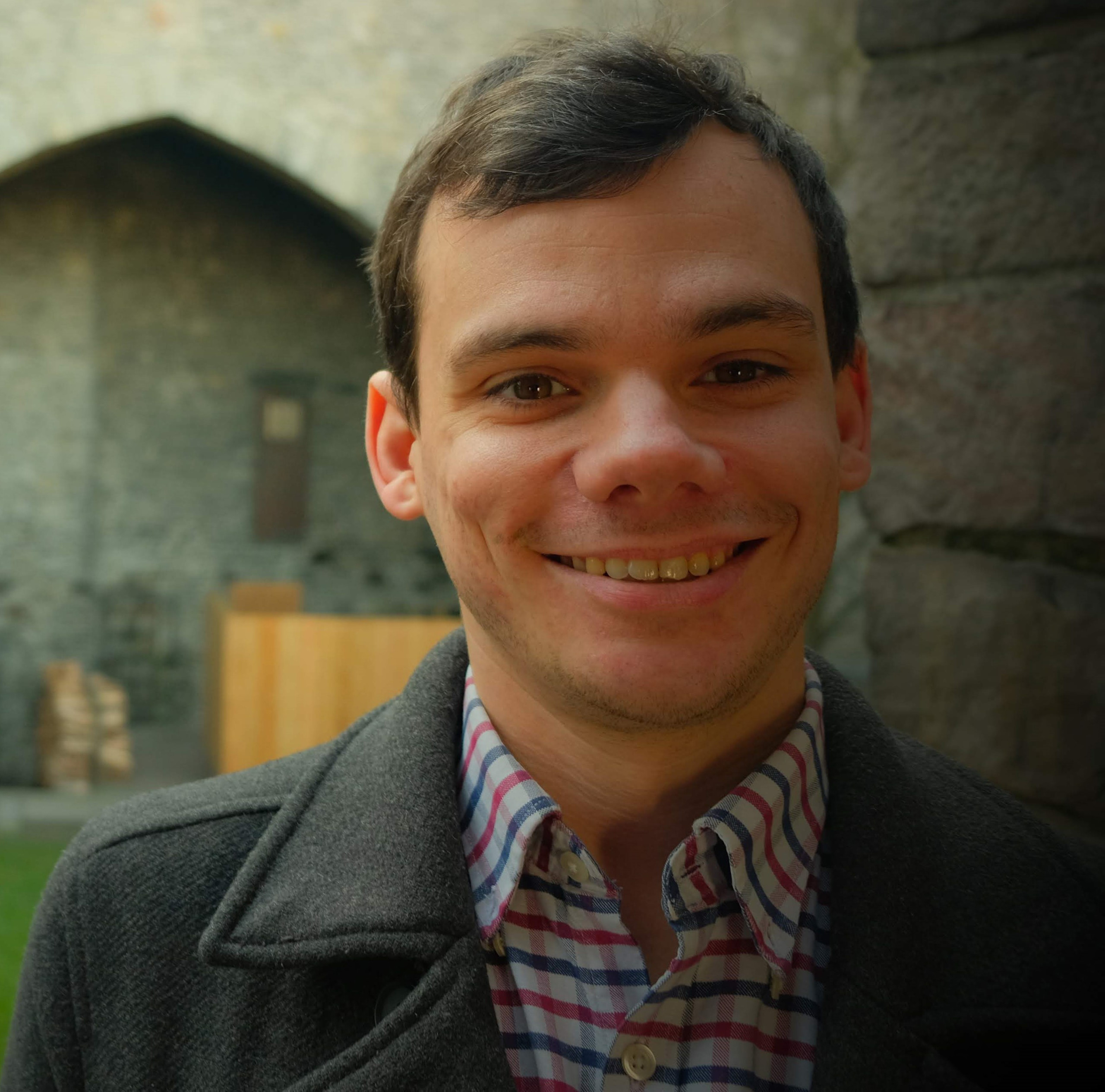 Josh Duncan has a MPhys in Physics from the University of York, UK and is qualified secondary school teacher, currently working in STEM outreach and engagement in the UK. Previously, Josh has worked for the European Space Agency (ESA) in both The Netherlands and Belgium as part of the Education team. In this role, Josh coordinated school competitions and projects such as CanSat and Astro Pi and delivered teacher training to teachers from across Europe. Now part of the enrichment team at STEM Learning, Josh delivers a cyber security competition aimed at secondary school students and supports a range of ESERO-UK (European Space Education Resource Office UK) projects on behalf of ESA and the UK Space Agency. Growing up in the North East of England and being the first in the family to go to University, Josh believes outreach has an important role to play in widening access to education and the opportunities it brings for young people. 
"It was fantastic to receive the news that I am a recipient of the European Space Leaders Award. Not only will this support me in attending the 6th European Space Generation Workshop (E-SGW) in Limassol, Cyprus, it means I can continue to make meaningful contributions to SGAC and the organisation of the event. SGAC brings together those from a broad range of disciplines and backgrounds and awards such as the European Space Leaders Award ensure that the opportunities provided are accessible for all. I'm looking forward to meeting delegates from across Europe and sharing expertise and experiences of the European space sector!"
Karoly Schlosser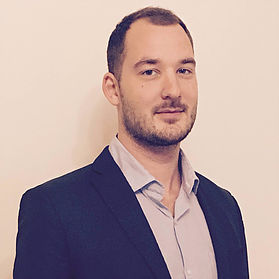 Karoly Kornel Schlosser is a psychology consultant and behavioural science researcher. His work focuses on improving and maintaining mental health and performance in challenging and extreme contexts, including applied astronautics, aviation, sport, military, healthcare, education, business, and governance. In 2018, he received the ACBS Grant Award to pilot how cognitive behavioural interventions grounded in functional-contextualism (including mindfulness, meaning, acceptance, and commitment) can be utilised in the space industry. At this end, Karoly designs, delivers, and evaluates interventions to assess the impact the training over key behavioural and performance variables. He also researches the risk and protective factors of mental health during the COVID-19 pandemic, and participates in developing public mental health programs and policies.
In a project supported by ESA BIC, he designs high-fidelity space analog contexts, and evaluates how cave divers perform in isolated, confined, and extreme contexts during expeditions. He worked with ISS flight controllers and several analog astronaut crews. 
Karoly joined SGAC in 2017 and acted as a research coordinator in the SMLS group between 2019-21 to include SGAC members to promote space psychology research within the working group. He is an associate lecturer and PhD researcher in psychology at Goldsmiths, University of London, and a teaching fellow in mindfulness at King's College London.
To learn more about his work, visit www.karolyschlosser.com
"I work with the vision to help people experience a more productive, meaningful, and vital life -even under significant challenges. I am truly thankful for SGAC for supporting this endeavour over the past years in various ways: through inspiration, research collaborations, and community." 
Li Shean Toh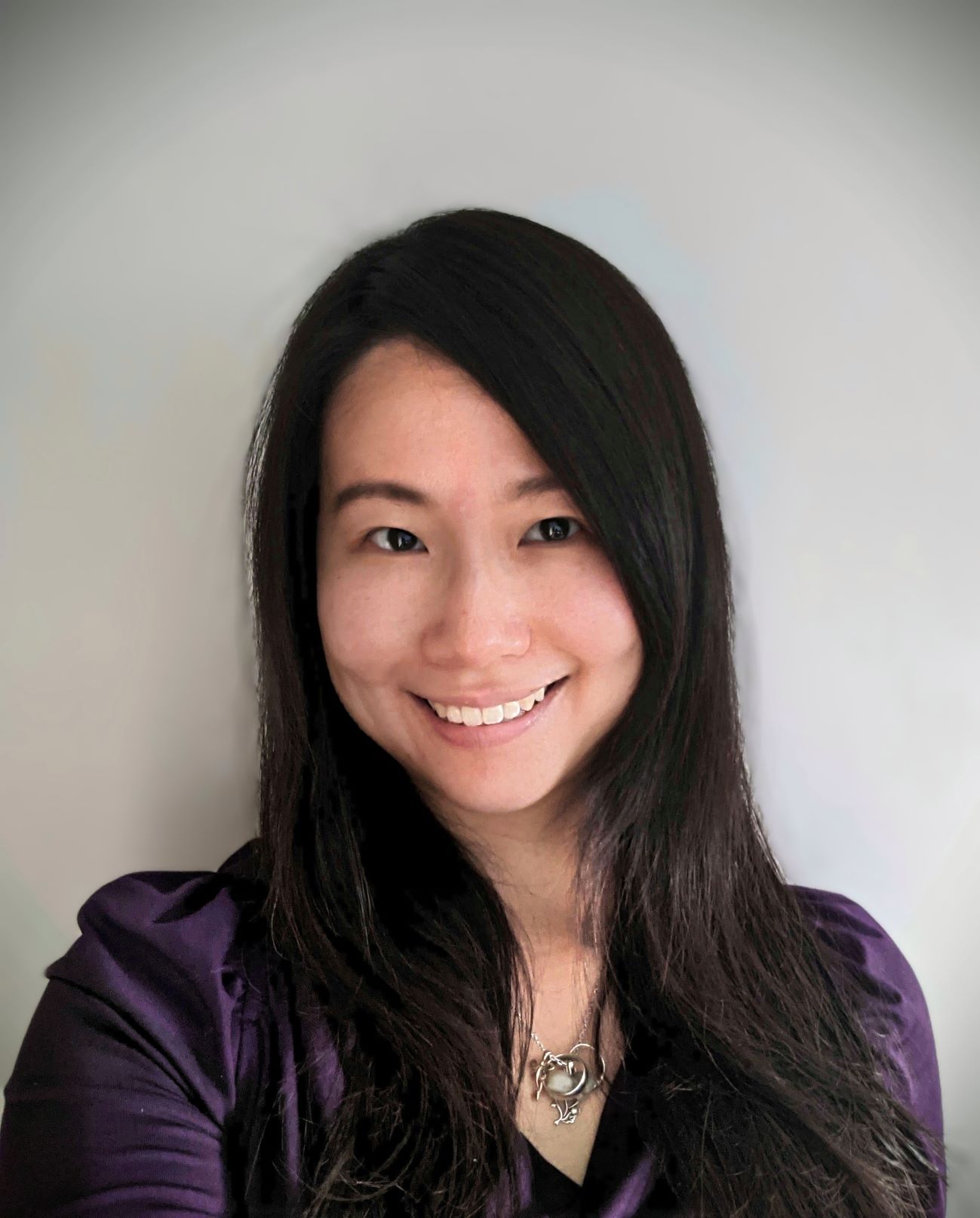 Dr Li Shean Toh is an Assistant Professor at the Division of Pharmacy Practice and Policy, University of Nottingham, UK. Li Shean is a pharmacist by background with a research focus on improving medication management and healthcare services by translating research into practice. She is experienced in combining both in depth qualitative and quantitative methodologies to inform and change practice and policy. Her work in Astropharmacy includes exploring medication safety, osteoporosis, and pharmacy services in space (federal and commercial). She is funded by the United Kingdom Space Agency exploring the role of the 'Astropharmacists'. From there, she led the pioneering inclusion of Pharmacological Countermeasures theme on the European Space Agency (ESA) 2021 SciSpacE Roadmap and obtained further funding to lead the Pharmacological Countermeasures Topical Team. Her research has led to several keynote talks, including to the United Nations Office for Outer Space Affairs and the University of Oxford. 
Li Shean also consults and advice the Royal Society and the Committee on the Peaceful Uses Of Outer Space, United Nations on space and global health. She is a mentor for SGAC and the co-coordinator of the UK Space Life and Biomedical Sciences Association. Her future career focus will be on developing evidence-based systems and embedding safe and effective medication use in space tourism, space exploration and analogue space missions.
"It has been an amazing adventure to work with the space sector. SGAC with its inspirational members has been the guiding light, opening up networks and new opportunities for me to explore. I am so honoured to have won the European Space Leaders Award.  I look forward to more adventures and pushing the boundaries together as we become an inter-planetary species. Thank you."
Rachel Venn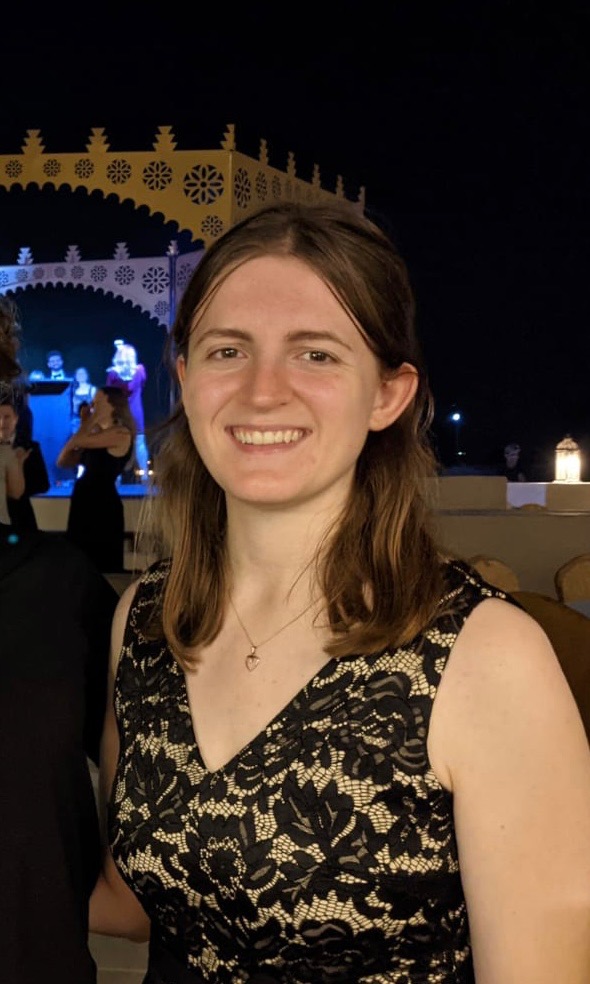 Rachel Venn is a master's student in Space Science and Engineering at University College London, currently researching forecast models and technological impact thresholds of solar energetic particle events with the Mullard Space Science Laboratory. She also holds a degree in Physics and Astrophysics from the University of Birmingham, where she was on the committee of the Astronomical Society. Passionate about building a strong European future in space policy, she was selected to attend the ESA/ECSL Summer Course on Space Law and Policy and volunteered as organiser for the European rounds of 2021 Manfred Lachs Space Law Moot Court in coordination with ESA and the ISIL. 
Rachel's working experience includes an internship with the space consultancy BryceTech, advising on space and technology policy projects, and formerly interning in EU-Africa space data sharing policies at the European weather satellite organisation EUMETSAT. She was invited to the European Parliament as an advocate for strong UK-European science policy in the wake of Brexit in 2019.
In SGAC, Rachel serves as Reports Coordinator and is also active in the Space Generation Advocacy & Policy Platform on the leadership team of the SGAC Task Force on U.S. Space Policy. She was a delegate at SGC 2021 in Dubai and is on the organising team for this European Space Generation Workshop as a member of the Programmes Team.
"I am delighted to have been selected for the European Space Leader's Award – it is truly an honour and a privilege to receive the recognition of our incredible peers at SGAC. The sheer talent and love for space that underpins our organisation is something I hope to never take for granted and is what keeps me coming back with every new initiative. I look forward to sharing this experience with new members at E-SGW and showing them all the ways that SGAC can help you reach the stars."
Tania Gres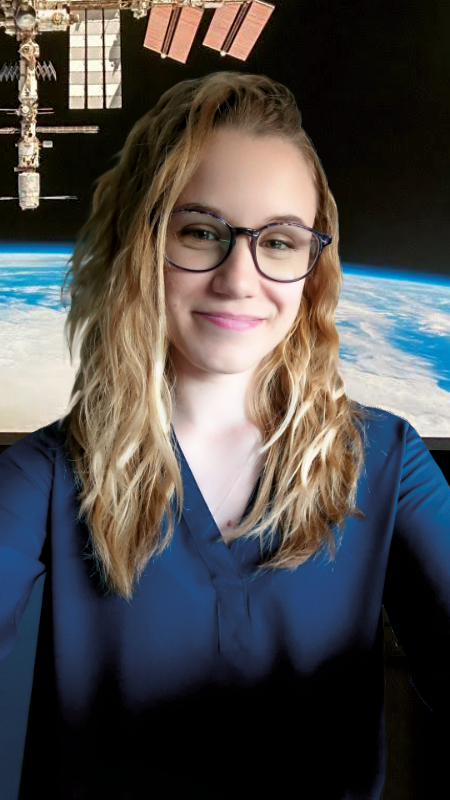 Tania is a young aerospace system engineer graduated from the Institut Polytechnique des Sciences Avancées (IPSA) and Politecnico di Torino, and working today in Thales Alenia Space in Turin (Italy). Born in Germany and raised in France, from a family of artists and engineers, today she fulfill her dreams of working in the European space industry. As an engineer at day, and as a SGAC volunteer at night. Within the association, she was the SG[France]2021 event manager and is the leader of the DIVINAS long term project of the Diversity and Gender Equality Project Group. Constantly looking for new challenges and opportunities, she's a very motivated, enthusiastic and quick learner who enjoys space related projects, especially working as a team.
"It is genuinely an honour to have been selected as one of the Europe Space Leader awardees! I love SGAC events as they are amazing opportunities to meet people with the same passion for space as mine. I'm looking forward to being in Cyprus in April!"