SGAC announces the winners of theEuropean Space Leaders Award for 7th E-SGW
SGAC is proud to announce the winners of the European Space Leaders Award 2023 who will be sponsored to attend the 7th E-SGW event on 28-29 April, 2023 to be held in Bari, Italy.
This award will cover round trip travel costs up to 400 (USD) to attend the event via economy airfare, accommodation, and visa costs for the five winners. Congratulations!
Sahba El-Shawa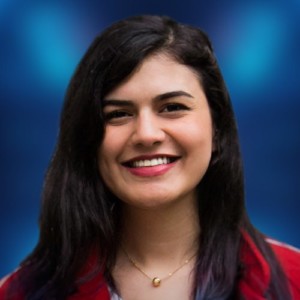 Sahba El-Shawa is a Jordanian-Canadian interdisciplinary researcher and social entrepreneur originally from Palestine. She is the Founder of the Jordan Space Research Initiative (JSRI), which aims to bridge sustainable development with space exploration and establish an analog research facility in Jordan. Sahba holds several roles in the Space Generation Advisory Council, including National Point of Contact for Jordan, as well as Co-Lead of the Ethics & Human Rights project group and the Space for Climate Action policy division. She is also a National Coordinator in the Moon Village Association and its Participation of Emerging Space Countries program. Sahba holds a BASc in Mechanical Engineering from the University of British Columbia, an MSc in Space Studies from the International Space University, and is currently pursuing her PhD in Sustainable Development and Climate Change at IUSS Pavia in Italy. During her studies, she collaborated with the German Aerospace Centre (DLR) on robotics research and completed an internship at the European Space Agency's Clean Space initiative focusing on the environmental impacts of space activities. Sahba is a vocal advocate for decoupling defense and space. She is committed to creating opportunities for underrepresented communities and helping guide the industry towards a more equitable, ethical, and sustainable future.
I'm grateful to be selected for the European Space Leader Award. This award not only enables me to attend the E-SGW, but also to contribute to meaningful discussions related to the intersections between space and sustainability with the rest of the space community.
Salman Ali Thepdawala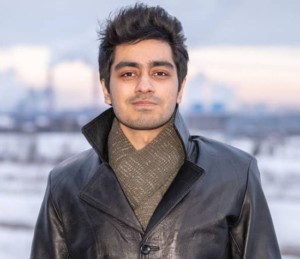 Salman Ali Thepdawala is a Munich Aerospace Scholar pursuing his PhD at Universität der Bundeswehr – Munich, Germany, working on AI-based Onboard Collision Avoidance in Large Multi-Satellite Systems. In his free time, he assists Neutron Star Systems, a German-based startup, with technical projects, proposals and representation in Munich. Salman Ali is passionate about education, sustainability, and market opportunities in the space ecosystem and actively contributes to various space sector NGOs. He is the National Coordinator for Germany at the Moon Village Association and serves as a Partnerships Lead for the Space Safety and Sustainability Project Group at the SGAC. Along with a rich history of participating in space events, he led his team to first place across Pakistan in both NASA Space Apps and ActInSpace competitions. Salman Ali holds a Master's degree in Space & Engineering Systems from the Skolkovo Institute of Science & Technology in Moscow, Russia, and a Bachelor's degree in Aerospace Engineering from the Institute of Space Technology in Islamabad, Pakistan, with an exchange semester from the University of Missouri-Columbia, U.S.A.
"Being named a European Space Leader is a proud moment for me and a reflection of the opportunities I have had to contribute to the growth of the space community. I am grateful for the opportunities this award will provide and excited to continue making a positive impact in the space industry." 
Chiara Cocchiara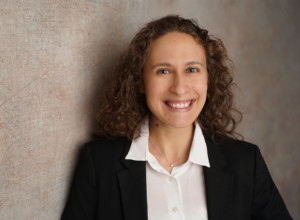 Chiara Cocchiara is a female Aerospace Engineer with more than 10 years of experience in the Space Sector. Forbes listed her as 30Under30 Leader in the category Industry. In the Space Community, she received the IAF Young Space Leaders award, and Space & Satellite Professionals International – SSPI Promise Award and 20Under35 award. Her design of a new drone technology to help saving human lives by using the Space infrastructure was recognized by the MIT Innovator Under35 and the ESNC Prizes. She is the Programs Director of the Space Economy Academy, the best Institution operating in Space Education in 2021 according to Galileo Masters. Pushed by her dreams of becoming an astronaut, Chiara played the roles of Crew Commander (rotation) and Crew Engineer of a Mars Analogue mission with the Mars Society and experiments from NASA. She volunteers for the Space Generation Advisory Council (SGAC) since 2015 and she currently covers the role of SpaceOps Manager. She is part of the SpaceOps Committee, where she leads the SpaceOps Students and Young Professionals (SYP) program. In her full time job, she is a System Operations Engineer at EUMETSAT, where she supports the preparation of future Earth Observation Space Missions (EPS-SG) to monitor weather and climate. She speaks five languages, has one Bachelor and three Master degrees in Aerospace Engineering, and completed her education with an MBA.
"I am incredibly honoured to receive the European Space Leader Award (ESLA) 2023. SGAC is an incredible network of inspiring people and activities. Since 2015 I actively contribute to SGAC and it has been a continuous enriching experience over time. I feel truly lucky to receive so much back from the community, it allowed me to reach new goals and objectives, in my personal and professional life. Thank you!"
Megha Choudhary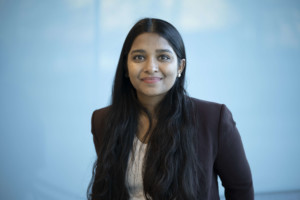 Megha is a first-year student at ISAE-SUPAERO in Toulouse, France, pursuing her master's in aerospace engineering with a specialisation in Space Systems. She completed her bachelor's in Electrical and Electronics Engineering at Vellore Institute of Technology, India. She has previously served as the Vice-Chair of SEDS India, Chairperson of SEDS-VIT, and the Expansion Chair of WoAA International. Within Space Generation Advisory Council (SGAC), she serves as the NPoC of India and is a member of the Human Resources Team and the Mentoring Committee. She is also heavily involved in the OGL Project Group, working with the team to increase the diversity in astronaut selection. The recipient of the NASA SCaN Scholarship 2021 and the TSAE Scholarship, her interests include orbital mechanics, spacecraft navigation, and planetary science. As a woman of colour, she is passionate about advocating for diversity and inclusion and wants to help make space accessible for everyone. She likes to read fiction, draw, and go on walks in her free time.
I am incredibly honoured to receive the European Space Leader award to attend the 7th E-SGW! SGAC has been monumental in my journey in the space sector and I am excited to give back more to the community.
Bram de Winter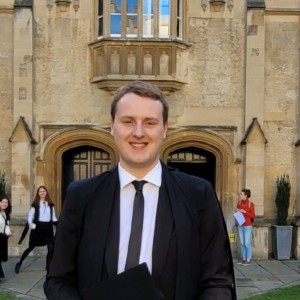 Bram de Winter is a planetary geologist studying the formation and evolution processes of Earth and other terrestrial planets. He received his Master's and Bachelor's Degrees in Earth Sciences from VU Amsterdam before joining the University of Oxford as a PhD student. Bram has been actively involved in SGAC since 2020. He joined as NPoC of the Netherlands and Space Exploration Project Group Co-lead in 2021, positions he still holds at the present day. During his time as Co-lead, he founded multiple projects, such as ACHIEVED, ROADMAP and DREAM that helped grow SEPG to ca. 100 actively involved members. He also founded the AAE-SEPG Scholarship for the AAE Space Exploration Conference. During his time as NPoC, he represented SGAC in multiple national space events and discussions and built a new active SGAC community in the Netherlands. Through various projects and initiatives, Bram advocates for the incorporation of the voices of the next generation to determine the future of space exploration. He aims to use his scientific experience and leadership skills gained in SGAC positions to lead Europe towards a bright future full of amazing and interesting space exploration missions in the next decades.
I'm deeply gratefull to SGAC for recieving the European Space Leaders Award to attend the 7th European Space Generation Workshop in Italy. SGAC has provided me with so many opportunities to grow and the opportunity to work with so many great SGAC members in Europe & SEPG. Recieving this award is a motivation to inspire, connect and educate more SGAC members and keep creating opportunities for them.