Three successful start-ups founded by SGAC members, aim to recognise the passion for space of outstanding students. As well as to provide them the opportunity to attend the 4th North, Central America and Caribbean – Space Generation Workshop (4th NCAC-SGW) to be held on September 9th and 10th 2023, at Colegio Federado de Ingenieros y Arquitectos, San José, Costa Rica. They have put up a different number of scholarships to support aspiring future space leaders on their career building path. SGAC is pleased to announce Tobias Fonseca, Sophia Castro, Kevin Sánchez Ramírez, and Monserrat Pereira González as the winners of the 2023 Flying Comets Scholarship by Orbital Space Technologies, Astralintu and Verne Technologies.
The winners will be sponsored to attend the 4th North, Central American and Caribbeans Space Generation Workshop to be held on September 9th-10th 2023, in San José, Costa Rica.
Congratulations to all the winners!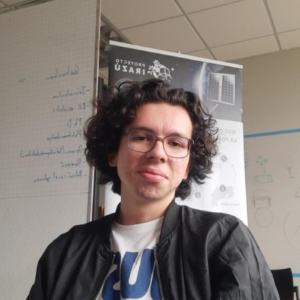 Tobías Fonseca is an advanced student of a licentiate's degree in electronic engineering at Costa Rica Institute of Technology (ITCR). He is member of the Space Systems Laboratory (SETECLab) as research student. Also, recently he became part of the IEEE Aerospace and Electronic Systems Society Student Branch Chapter of the University. Within his projects, it is possible to highlight the creation of a remote measurement node to be placed in a wetland. The project arises from the difficulty to enter the wetland and the risk of being attacked by animals such as crocodiles or snakes. For being part of the SETECLab, he has been invited to different workshops and trainings. In July 2022 Tobías participated on Space Development Theory & Practice Workshop held virtually by Bauman Moscow State Technical University where he worked in the telecommunications group to design a mission to Enceladus. From August to October 2022, he received a Ground and Amateur Radio Operation for Satellite Communications Training organized by the Philippine Space Agency. Currently, he is processing his radio amateur license for future projects with the SETECLab. In the future, Tobías would like to be able to participate in the study of electromagnetic waves in space.
It is an honor to participate in the 4th NCAC, SGW. this will be my first activity with SGAC and I am really excited. I look forward to learning a lot and meeting many people passionate about space.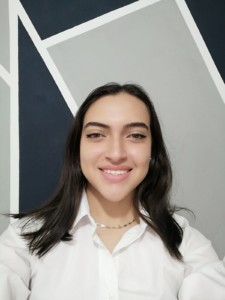 I am a biomedical engineering student at ULACIT, a career that I'm really apassionate about because of its impact on society. It includes and unites areas such as medicine, engineering, mechanics, mathematics, physics and biology. It also offers opportunities to be part of the various STEM fields.
I consider myself a young woman capable of facing challenges, looking for solutions to problems in a fast, efficient and proactive way.
With a mindset of growing and finding the opportunities to support and achieve my goals.
I would like to focus my career on aerospace biomedicine, because I have always been passionate about science, engineering and especially space.
I think I could help a lot in this field, I am always looking for a mechanism to innovate and create things to help people.
I'm very interested in learning new things that motivate me to move ahead; specifically in this field, I would love to learn a lot of things that are part of this area and also that relate more to my career.
Super excited to hear it, even more when I realized that I was selected from a small number of people. Honestly, I didn't expect to win the scholarship, but I was really surprised when I got the news. It is an opportunity that I will take full advantage of, because it allows me to learn more about this field, looking for mechanisms to apply my career in it. It is a chance to grow, to meet experts in the field, to know new people with the same affinities as me and to find a way to fulfill my objective of continuing my development in the aerospace and biomedical field.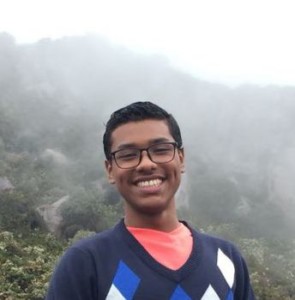 Kevin

 Sánchez Ramírez is the industrial engineer in the manufacturing capacity department at Intel Corporation and is currently finishing his bachelor's degree in industrial engineering at the University of Costa Rica. He has been part of projects and initiatives related to the space sector, for example as national coordinator of Moon Village Association in Costa Rica as the first time of this ONG in the country, he was also coordinator of the winning team in the 7th edition of the Mission Idea Contest for a biotechnology experiment proposal in a small satellite; and he is also the creator of an aerospace podcast called Liftoff CR as a main engine of communication for activities, startups and projects through interviews to all kinds of people involved in the space area, and even people that joined space agencies around the world. He was also the author of the Costa Rican Space Directory, as an initial input of the organizations present in Costa Rica working on space issues. Finally, is a member of numerous university and international working groups, such as TECSpace, the Polaris project, Asteria Space & Satellites, and of course Space Generation Advisory Council.
I am very honored to receive this scholarship from SGAC to be able to attend and learn from this amazing Space Generation Workshop, I feel a lot of gratitude with this amazing opportunity.
Monserrat

 Pereira González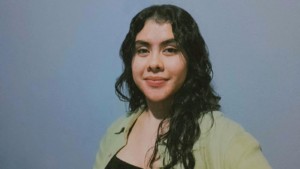 Me considero una persona proactiva, siempre estoy atento a posibles problemas o áreas de mejora para trabajar en equipo y minimizar su impacto en el proceso en cuestión.
Estoy sumamente emocionada de haber sido seleccionada y en disposición total para aprovechar al máximo de esta oportunidad.