SGAC is pleased to announce the winners of the Global Grants Award to attend the 11th Space Generation Fusion Forum (March 19, April 14-17, 2023) and the 38th Space Symposium (April 17–20, 2023), to be held in Colorado Springs, Colorado, U.S.A. !
Congratulations to all the winners!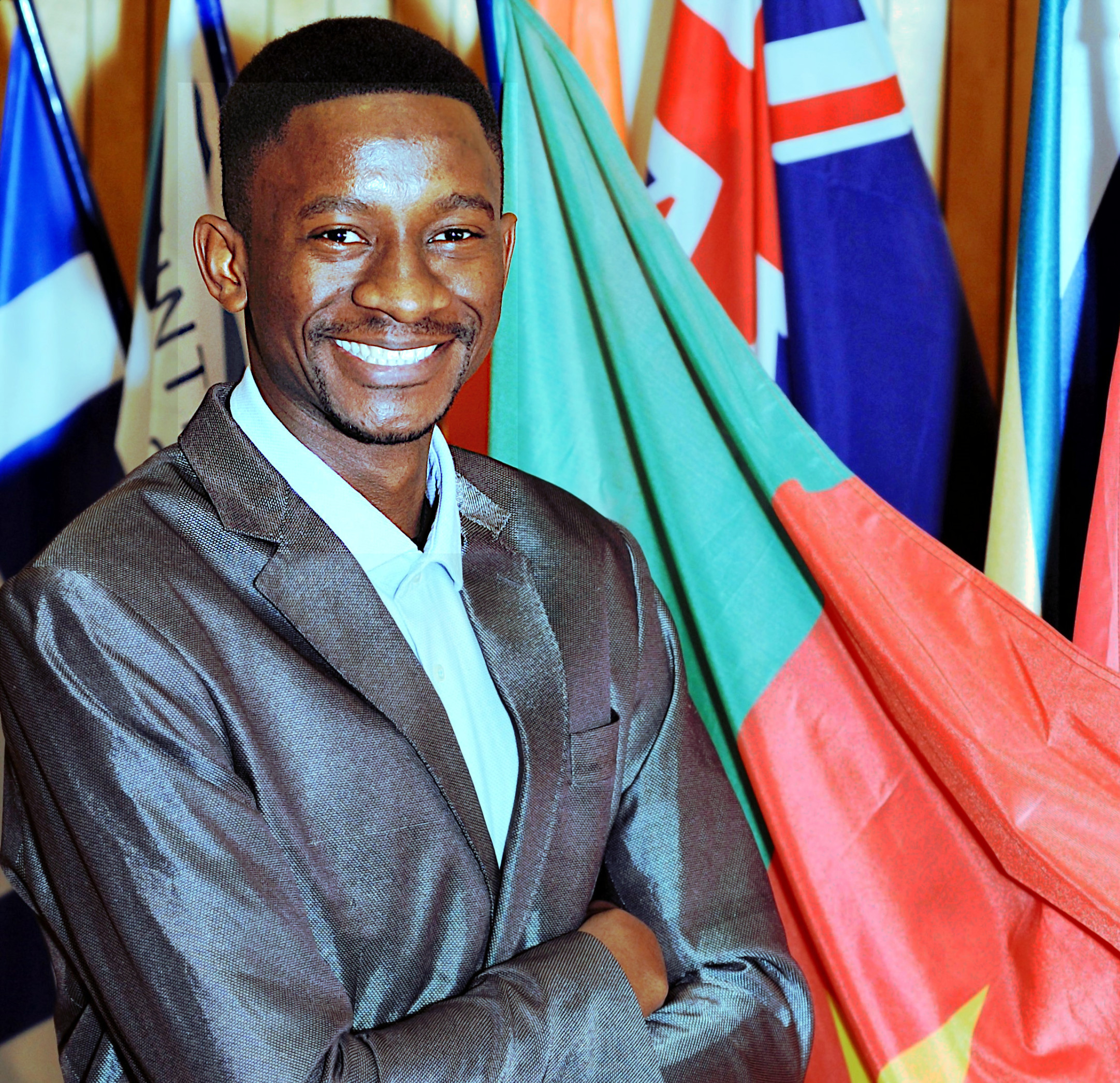 Charles

-Aime Nzeussi, born in Cameroon, West Africa, demonstrated his passion and commitment to the global space industry through volunteering, mentorship, and advocacy. 

Charles

-Aimé Nzeussi Mbouendeu has served as a Teaching Associate for the Space Studies Program 2021 at International Space University (ISU) and completed his Master in Space Studies (MSS) from the same university. He has a background in Industrial and Environmental Risk management engineering and fundamental physics. He is starting his career as a specialist, ESG Climate Action at SES. He has volunteered in international associations, agencies, and initiatives to mainstream innovations. Still, he also brings up issues raised in the Humanitarian, Space, Safety, Security, and Environmental sphere to bridge science with policy, industry, and civil society. In addition to studying in the MSS program, 

Charles

 is the Space Generation Advisory Council (SGAC) Strategic partnership Manager for Africa. Furthermore, his outstanding dynamism as a National Point of Contact in Cameroon and various volunteer position led SGAC to award him with the 2022 Africa Leadership Award; prior to that, he was nominated as Member of the Month in February 2021, STEA working group member of the year 2021 and he was also one of the International Astronautical Federation (IAF) Launchpad mentorship programme winners.
"I am beyond blessed and humbled to receive the 2023 Global Grant Award. I want to express my deep gratitude to SGAC and all the sponsors who made it! Thank you to all the SGAC teams I have been working with for years and the huge impact SGAC has had on my career and life. To the SGAC and African space communities, note that we are all part of the solution; dare to dream, and don't give up!"
---
Maria Grulich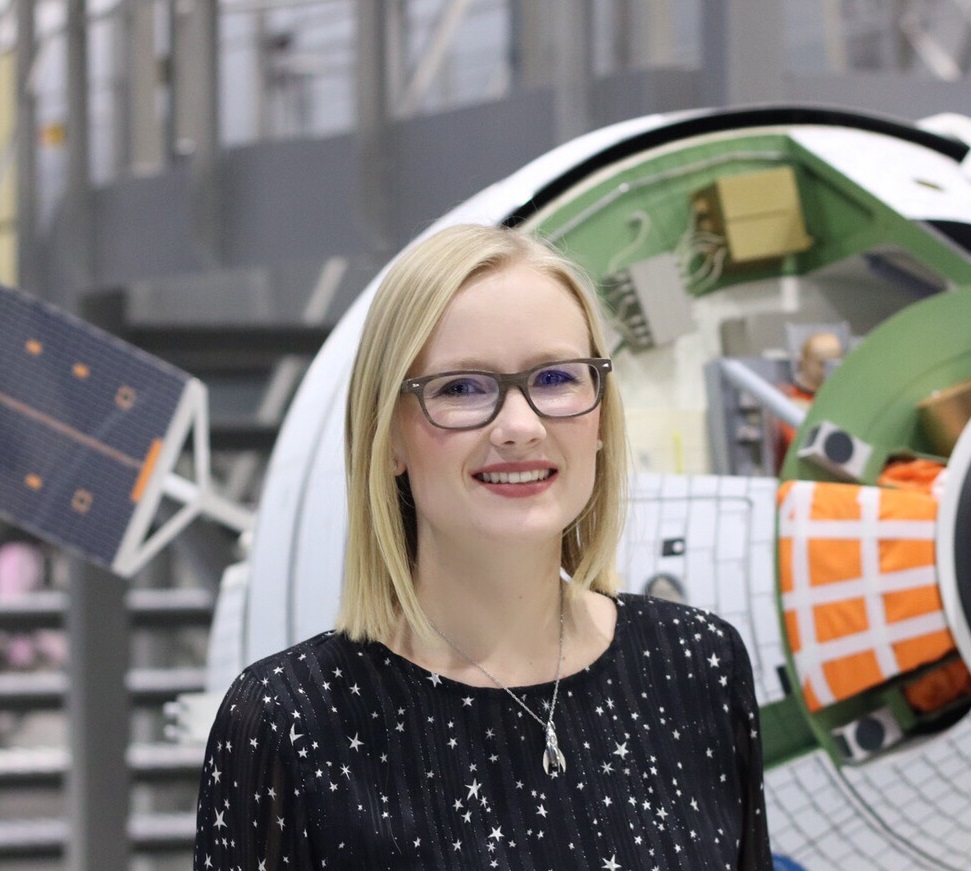 Maria grew up in Hanover, Germany and graduated with an M.S. in Aerospace Engineering in 2016 from the Technical University of Munich, Germany. She spent a semester at ISAE SUPAERO, in France and wrote her master's thesis at the Florida Institute of Technology in the USA. She has been involved during her studies in a student working group for rocket science working on the mechanical design of a 1U CubeSat. As a team leader, she developed a sounding rocket experiment which flew in 2015 on REXUS 18 from Kiruna, Sweden. Maria participated in several space mission design competitions and workshops, such as Space Station Design Workshop and RASC-AL from NASA. She won the DLR standout student scholarship in 2015.
After her studies she worked two years for the European Space Agency (ESA) in ESTEC in the Netherlands as a Young Graduate Trainee. Currently she is working at the German Aerospace Center (DLR) in Cologne, Germany as an ISS payload operations engineer for the BIOLAB rack, inside the European Columbus module of ISS. Besides her job, Maria engages herself in the Space Generation Advisory Council (SGAC) since 2015, as her passion is space and SGAC connects space people around the world and shows the way to overcome borders. She has been acting as one of the scholarships co-leads from February 2018 to June 2022 and currently she is part of the SG[Germany]2023 organizing team. Maria has participated in two analogue missions at the Mars Desert Research Station. In 2019 she was part of the international emerging space leaders crew 205, as the crew journalist and returned with crew 221 early 2020 as the crew commander.
"I am deeply humbled and honored to receive the Space Generation Global Grants Award to attend the Space Generation Fusion Forum. My journey with SGAC has been truly impactful on my career and personal life. Working with SGAC let me gain leadership experiences and connections I will cherish forever. SGAC is all about the people that inspire me each and everyday to do greater things! Ad Astra!"
---
Marcos Eduardo Rojas Ramirez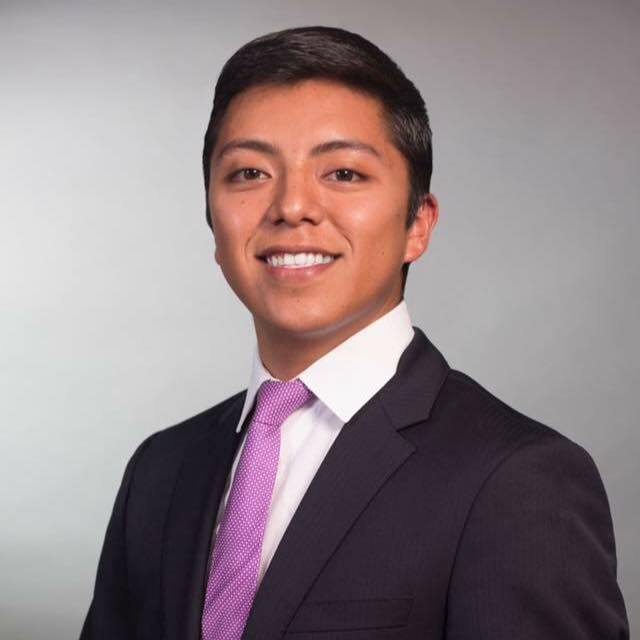 Marcos

 Eduardo Rojas Ramirez is a Junior Consultant & Engineer at Capgemini Engineering in Toulouse, France. As a consultant, he supports projects and collaborates with clients, providing expertise in Aeronautics, Space Systems, Systems Engineering, and Model-Based Systems Engineering (MBSE). He received his Bachelor of Science in Mechanical Engineering from the University of Texas at Rio Grande Valley (UTRGV), where he and his friends founded a student non-profit organization dedicated to designing, manufacturing, and launching high-powered rockets. He later moved to France to pursue his graduate studies at ISAE SUPAERO, where he received his Master of Science in Aerospace Engineering, specializing in Space Systems Engineering. For almost three years, he worked for the French Space Agency (CNES) as part of the Spaceship FR Team, supporting their efforts to use MBSE tools and methods to support space systems design and analysis for space exploration systems such as Inflatable Habitats, ISRU Systems, and Rovers. As a member of SGAC, he has supported and participated in various events and currently serves as the Event Manager for the Space Generation Congress 2023, to be held in Baku, Azerbaijan. He also supports the coordination of two research teams under the Space Exploration and Near-Earth Objects Project Groups.
"Being selected as a Global Grant recipient means a lot to me! SGAC has given me countless opportunities to grow as a professional in the space sector and help others do the same. I'm excited to attend the SGFF and get to spend time with my SGAC family."
---
Alessandra Vernile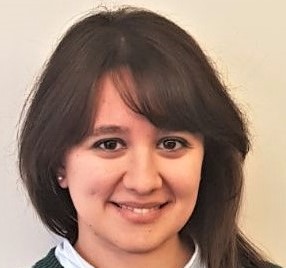 Alessandra Vernile is a young professional with a background in International Relations, Intelligence, and Space Policy. Alessandra took her first steps in the space sector in 2015, joining the European Space Agency (ESA) Strategy Department in Paris with a focus on Member States' space policy developments. In 2016, Alessandra was the recipient of the ASI-SIOI fellowship, bringing her to Vienna to work at the European Space Policy Institute (ESPI). There she investigated the role of private actors in the space sector and had the opportunity of learning more about the contribution of space technology to SDGs. Currently, Alessandra works full-time at Eurisy, facilitating the uptake of satellite-based solutions by societal actors. Within the Space Generation Advisory Council (SGAC), Alessandra served as Project Groups Coordinator between 2018 and 2022. Since 2021, Alessandra has been a member of the IAF EO Technical Committee and is part of the organizing committee of the IAF Launchpad Mentorship Initiative.
"I am humbled to receive this grant and to have the opportunity to participate in SGFF23. This grant allows me to continue to contribute to the advancement of my professional career in the space industry while supporting SGAC's activities."
---
 Antonio Stark (KangSan Kim)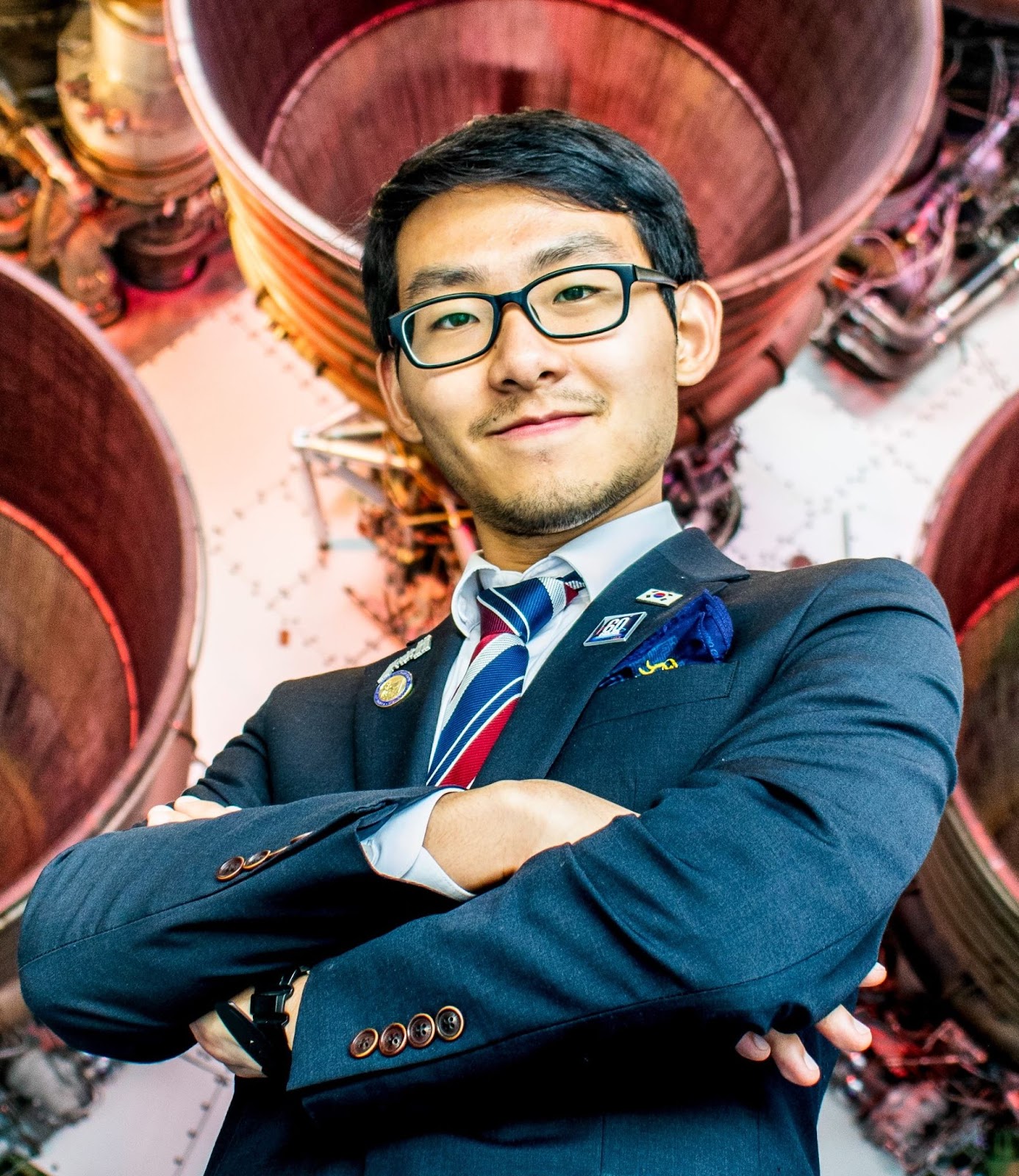 Antonio Stark is a South Korean-born, globally-educated space policy and strategy consultant. Antonio has a wide background in entrepreneurship and technology, including working at global firms of Softbank and Unilever, as well as deep tech startups and as a policy consultant for Asia-Pacific governments. Antonio works closely with NGOs in the space sector, serving as the Asia-Pacific Regional Coordinator for Space Generation Advisory Council, East and Southeast Asia Regional Coordinator for Moon Village Association, and Operations & Strategy Officer for Space Court Foundation.
His work in cislunar robotics, satellite platform and utilization, and international cooperation was recognized in multiple awards, including the Emerging Space Leader award by the International Astronautical Federation, the Young Talent Award by the Asia-Pacific Satellite Communications Council, and the Pioneer Award by SGAC. Antonio is also an avid adventurer, having gone on expeditions to the Himalayan mountain ranges and the Arctic circle, scuba-dived between tectonic plates at Iceland, and cycling through the Taiwanese East coast. He loves communicating with fellow space people on Instagram @antoniofstark
"I'm incredibly honored to have been chosen as the recipient of the 2023 SGAC Global Grants scholarship. I'm humbled at the opportunity this scholarship will give me in connecting with industry and government in the United States and beyond."
---
Newsha Haghgoo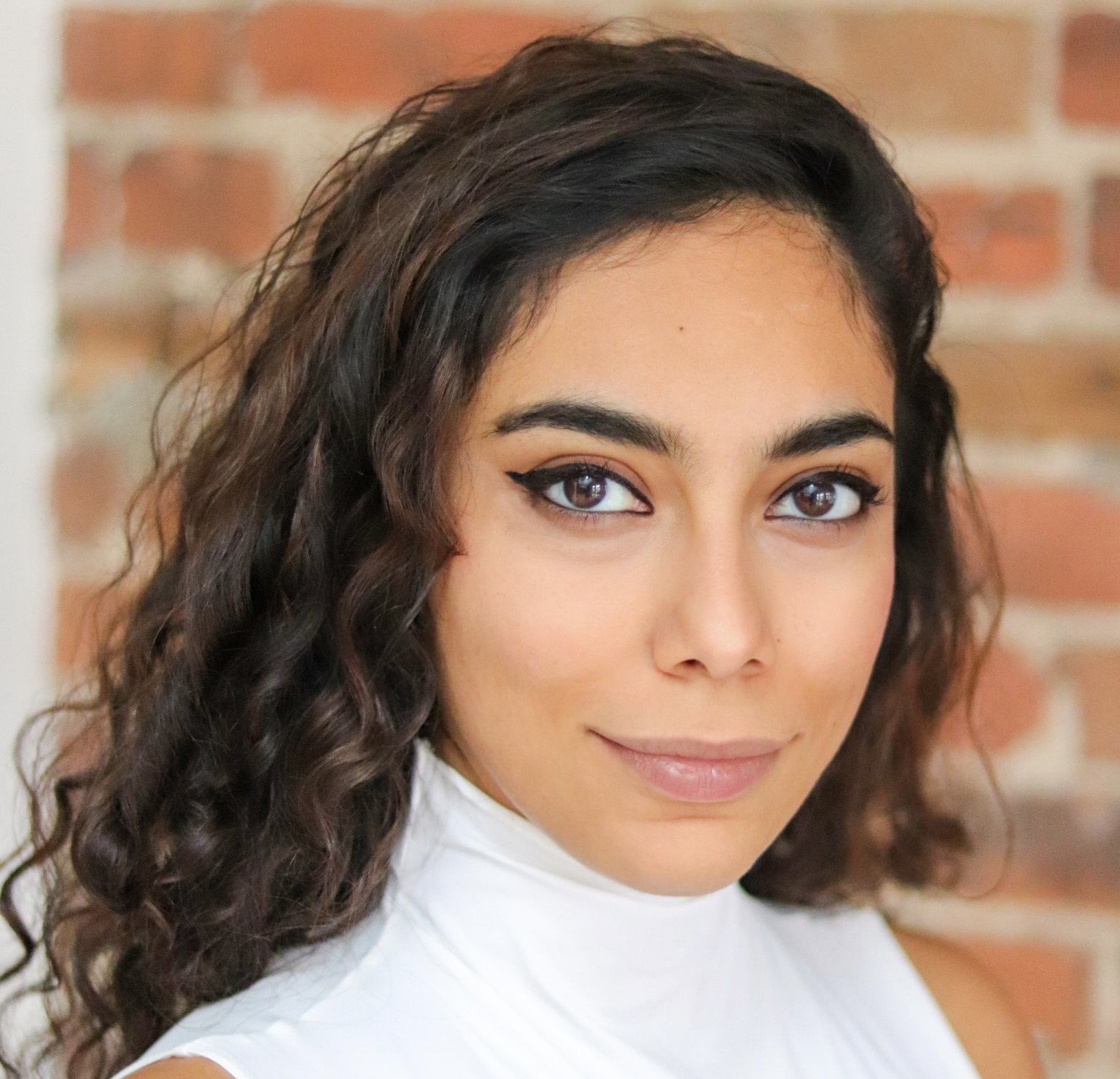 Newsha Haghgoo is a Master of Mechanical Engineering Student at the University of Toronto, the Co-Leader of the Space Exploration Project Group at SGAC and an intern at the Canadian Space Agency. Her research focuses on making space flight safer for female astronauts and she has received numerous international awards and scholarships in this field.
Newsha is committed to advancing her community's knowledge of sustainable space travel, as well as inspiring the next generation of space enthusiasts to be involved in the space industry. She believes that this is an important part of her work, and for the past two years, she has been a delegate at the UNCOPUOS meeting, speaking on the topic of empowering the younger generation for sustainable outer space activities.
In addition, she was selected as a delegate for the 2022 Space Generation Congress (SGC) and Space Generation Fusion Forum (SGFF), and was sponsored to present her research at the 12th European CubeSat Symposium and the International Astronautical Conference in Paris. Her team's outstanding performance in NASA's 2021 Space Apps Challenge earned them global nomination, and under her leadership, they reached the Semi-Finals at the International Space Solar Power Student Project Competition. As an active participant in intentional space events and conferences, Newsha continues to engage with industry professionals and make her mark in the field. She will be attending the upcoming Space Generation Fusion Forum in Colorado, where she will have the opportunity to network and exchange ideas with delegates from around the world who are working and participating in all facets of the space community.
"I would like to express my sincere gratitude to SGAC for providing me with the opportunity to attend the 2023 SGF as a delegate. I am deeply grateful for the support and encouragement I have received from the SGAC community over the years. The passion and dedication of the members and staff of the organization is truly inspiring, and I am proud to be a part of such an outstanding team! I am confident that the experience I will gain through the various programs offered during SGFF and the exposure my research will receive through discussions at this event will be invaluable."
---