Meet the selected teams !

Hanos Orbit, Ethiopia
Hanos Orbit is a team of young professionals and students from Ethiopia with the vision to contribute to the development of the private Ethiopian Space Industry. It is composed of professionals from various fields of Engineering, GIS, Space Science and Business. They have been working on various capacity building and outreach activities at different capacities with the Ethiopian Space Science Society (ESSS), Space Generation Advisory Council (SGAC), and other stakeholders at local and international levels, nurturing their future spin-off, Hanos Orbit.
Team members: Tensae Ali, Kirubel Menbery, Biruk Terefe,Kinfemichael Wldemedhin, Nebiyu Suleyman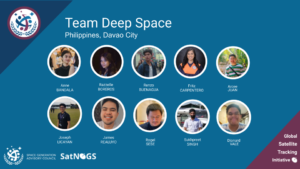 Team Deep Space, Philippines
We are a collective of talented Filipino students from the Aerospace Engineering Department of the Ateneo de Davao University. We believe that technology should serve the greater good of mankind, and the challenges we conquer and the discoveries we make beyond our skies provide us answers to the problems we face here on Earth. Per Aspera Ad Astra!
Team members: Anne Bandala, Razzelle Boreros, Renzo Buenagua, Fritz Carpentero, Arcee Juan, Joseph Licayan, James Realuyo, Rogel Sese, Sukhpreet Singh, Dionard Vale
Fly By Encounters, Egypt
Our team intends to use the satellite tracking initiative as an anchor to combine sustainability and environmental education with incoming data from Earth observation satellite systems. While Egypt is still attempting to launch a space program of its own, it has a lot of bright young space enthusiasts and professionals eager to listen, learn and possibly, contribute to the global space quest for propelling humanity forward among the stars. The global satellite tracking initiative would allow us to provide a hands-on experience where Egyptian students could access satellite data, download them and possibly, use them in their research. We imagine that water-energy-food and ecological applications for such data would be valuable and hence, we aim for a multidisciplinary outlook for our program and activities
Team members: Abdel Hamid Sherif, Hoda Awny El-Megharbel
Team GST Benin
Our vision behind is to promote the importance of using such a #groundstation and showcase the outcomes of space technologies through data mining to foster the sustainable development in our country.
Team members: Ricardo Ahouanvlame, Jupiter Kpodjadan, Thierry Tchangole, Malorie Amoussou, Rachard Sanoussi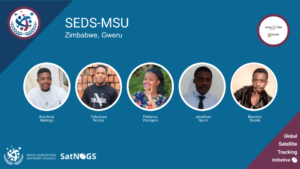 SEDS-MSU, Zimbabwe
Officially launched in June 2021, SEDS-MSU is part of a national wide network of SEDS-Zimbabwe that consists of different chapters which are registered as clubs in learning institutions in the country. To promote the development and exploration of space, SEDS-MSU educates a community of passionate students about the benefits of space, provides the opportunity for members to develop their leadership skills to create a sustainable future through space technology and its applications in different aspects of life.
Team members: Kumbirai Matingo, Tafadzwa Ncube, Patience Vhengere, Jonathan Nyoni, Brandon Bande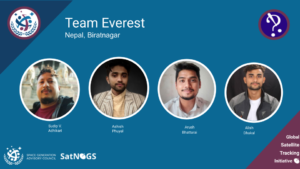 Team Everest, Nepal
Team Everest is a group of young professionals, researchers and students working in different fields. Our main Moto is to bring full enthusiasm and curiosity in space science and technology to the young generation. The global satellite tracking initiative will support a lot in adding fuel for rising research activities. This project will enhance collaboration with different educational, young professionals, governmental and non governmental bodies and help in the initiation of research in satellite systems. The initiative will encourage the nation to develop own ground stations and conduct research in space technology and satellite systems
Team members: Sudip V. Adhikari, Ashish Phuyal, Arush Bhattarai, Alish Dhakal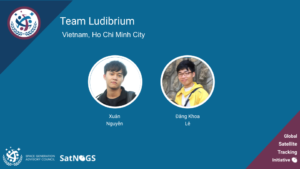 Ludibrium team, Vietnam
The Global Satellite Tracking Initiative connects enthusiasts like us all around the world, spreading passion and knowledge. This is also what we aim to do in the future – contribute to communities by spreading knowledge about space. As engineering students, we see this as a great opportunity for ourselves to experience the technical aspect of the field, to practice outside of our textbooks and computers, and to work with experts in related fields. At the moment, Vietnam is training and looking for skilled and knowledgeable engineers in space technology. We are focusing on building small satellites and working with satellite applications, such as navigation and remote sensing
Team members: Xuân Nguyễn, Đăng Khoa Lê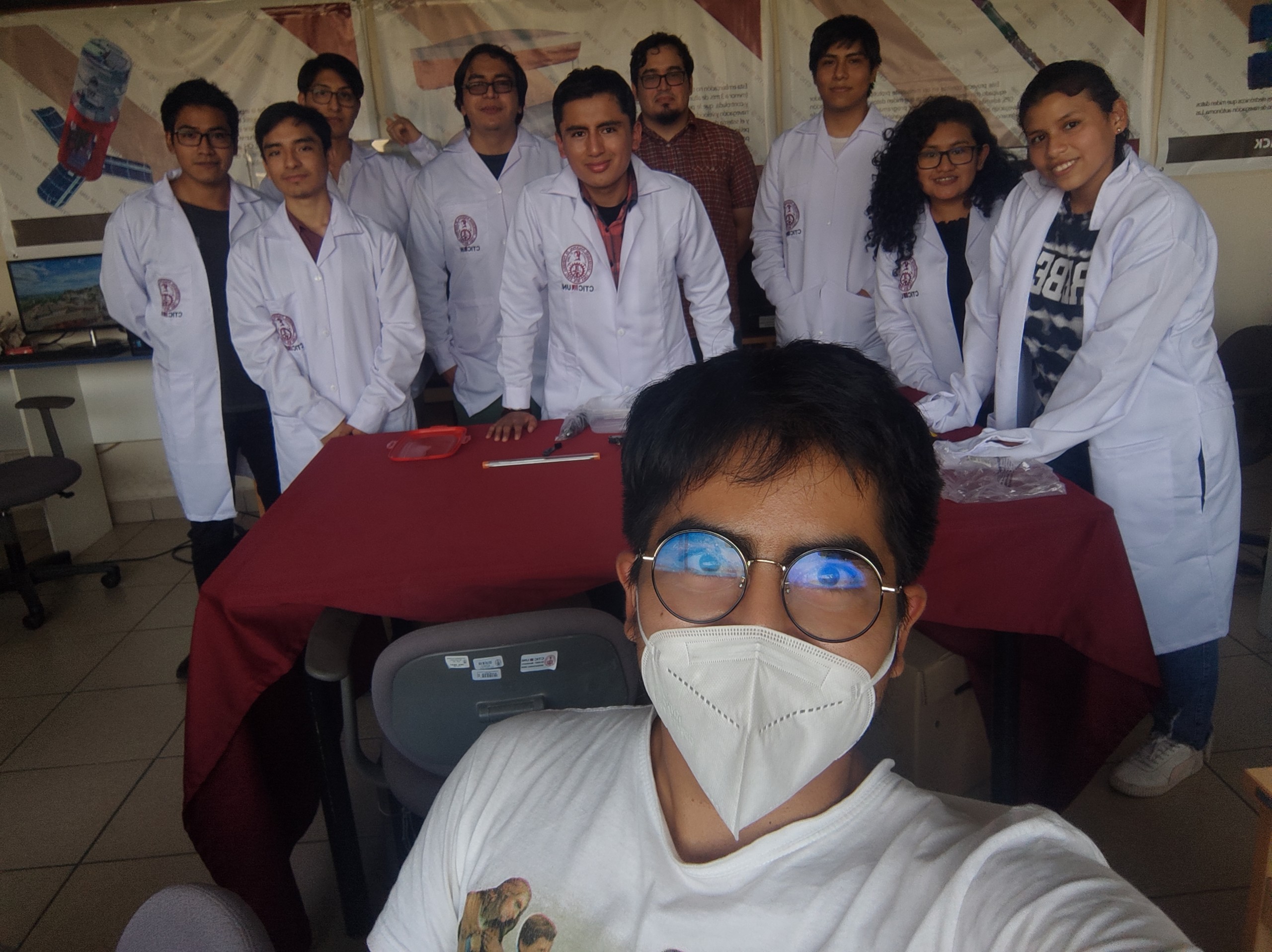 Chasqui 2, Peru
The Chaqui 2 team is formed by university students and research advisors passionate about space issues. The team aims to promote interest in space to more students. We will strengthen the SatNOGS network in Latin America through workshops and collaborative work. Peru has problems in activities such as illegal mining, illegal logging and natural disasters. Space technology will help our country's authorities to develop better prevention plans but also support the sustainable development goals as proposed in the 2030 Agenda
Team members: Lucas Taipe, Omar Blas, David De la Torre, Anibal Esquiembre, Jhon Casavilca, Gaus Gonzales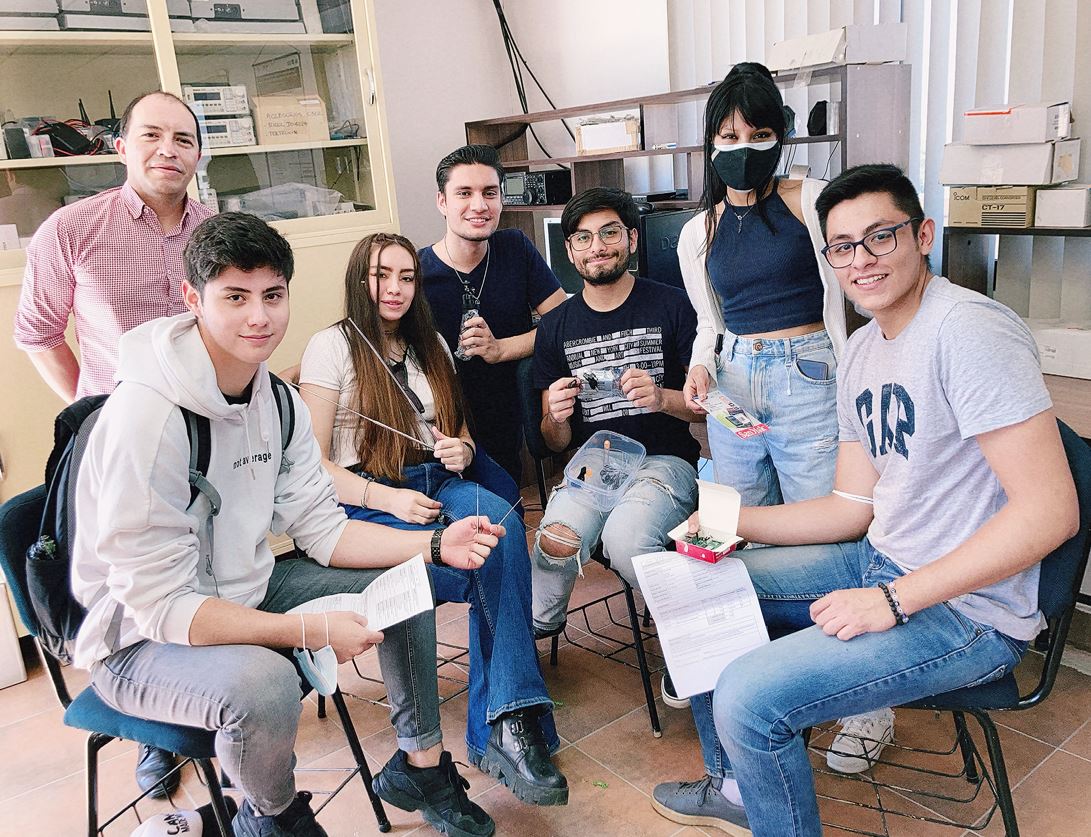 Pacha UPB, Bolivia
We are a group of students and teachers/professors from different universities who share the passion and interest in space-related investigations, topics and, development. We try to let the world know about the amazing universe's mysteries and facts, as well as to use space-related technology to benefit and aid humanity. Our main purpose is to spread space knowledge and spark the interest of young students, providing them with training and resource. We aim to make investments in space and astronomy-related projects and investigations to develop prototypes for diversified applications in different countries. We hope to support astronomy research and foster interest and curiosity in space, firstly in our country, but also in the world of a general.
Team members: Jorge Soliz, Coral Ovando, Bernarda Sanjines, Nicolas PAreja, Marvin Lazarte, Nicolas Panozo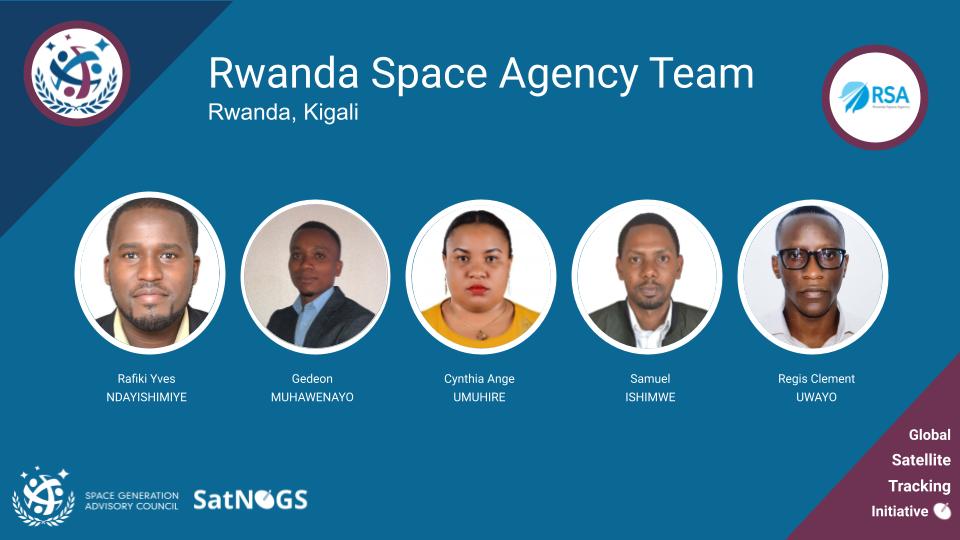 Rwanda Space Enthusiasts (RWSE)
The team is made up of both male and female individuals, a majority being employees of Rwanda Space Agency, and we envision a larger society open to those of similar leaning within the local technology and science industry. Our members have knowledge in earth observation, GIS, machine learning, space science, technology and communications systems. We are going to use the kit to practice and learn about satellite tracking, data processing, systems integration and troubleshooting. RWSE is a society of mainly Rwandan space enthusiasts with interests in space related technology and applications. 
Team members: Rafiki Yves Ndayishimiye, Gedeon Muhawenayo, Cynthia Ange Umuhire, Samuel Ishimwe, Regis Clement Umayo