Global Satellite Tracking Initiative
Did you know that you can download real-time images of your region from satellites using your own antenna? Would you like to set-up a ground station in your backyard, local university or maker club and join an open worldwide network? This is your chance, and we will be providing all the hardware and know-how that needed!
SGAC, in collaboration with SatNOGS, is launching a competition to select a few space enthusiasts and provide them with a kit and step-by-step instructions to build their own ground station, anywhere in the world.

The Global Satellite Tracking Initiative consists of offering to SGAC members the opportunity to set up satellite ground stations and learn about Earth Observation, satellite communications and other related topics. The objective is to develop a set of resources so any SGAC member and space enthusiast can experience and promote the space sector through hands-on activities and real space technologies related to satellite communications and ground stations. The initiative also aims to support different space missions while engaging local communities from different regions around the world with the space sector through appealing satellite imagery and radio communication tools.
The Call for Applications is now closed.
(21st of November at 23:59 GMT)
Selected members will receive a Ground Station Kit and instructions on how to receive real live images and data from different space satellites in the VHF and UHF radio bands. 

Selection Process
The selection process consists of 2 stages:
Application Form: To be filled with information answering some basic questions about your motivation, feasibility, location, impact and outreach, previous experience, etc.

Interview: We want to meet you! We will schedule a call with the applicants that pass to the second round of the selection process to get to know you a bit better.
Key Dates
15 October: Applications open. Time to complete the form!

21 November 23:59 GMT: Applications close.

22 November – 5 December: 1st round of evaluations.

5-19 December: Round of interviews with shortlisted applicants.

20

-23 December: Announcement of winners.

January-February 2022: Receive the kit and start building!

Selection Criteria
The selection criteria will be based on the following aspects:
Motivation: Why does this opportunity excite you? Are you a DIY enthusiast looking to add some space to your projects? Perhaps a space enthusiast (or a group of them) interested in being more exposed to hands-on activities? There is no right or wrong answer, just let us know a bit about yourself (or yourselves) and why you want to do this!
Feseability: Where exactly do you plan to place the ground station? Is it in your backyard? On the roof of your local library or maker club? Do you have permission to do so? Will the ground station have access to power and a stable internet connection there? Let us know why you think it is feasible and what potential problems you may encounter (this helps to show us that you are on top of everything!).
World Location: Where are you based and where would you like to set-up the ground station? Feel free to have a look at the SatNOGS Network and let us know why you think this is a good geographical location. Again, all locations will be considered!
Outreach and impact: Do you plan to get further involved in the SatNOGS community? Are you thinking about sharing the experience with other local space enthusiasts? Will you be using your social media to document the process? Let us know how you think this initiative may help you, your local community and beyond!
The selection committee will be composed of the SGAC Global Satellite Tracking team, a SatNOGS representative and other SGAC and partner representatives.
Partners
Thank you very much to our partners for supporting this innitiative!

SatNOGS is an integral part of the Libre Space Foundation. The project aims to build a global network of satellite ground stations. It is designed as an open source participatory project based on the users operating a ground station that is accessed via a web page for all of the network users.

RTL-SDR.COM is a blog all about low cost software defined radios and their applications. They also manufacture and sell the RTL-SDR Blog V3 and various low cost SDR accessories.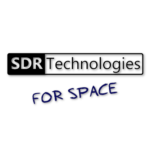 SDR-Technologies is a french company specialised in Software Defined Radio based ground station for satellite communications.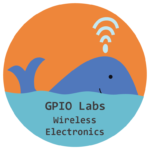 GPIO Labs builds high performance, user-friendly RF modules. Their products are used worldwide by engineers, technologists, hobbyists and students. Application areas include radio astronomy, satellite communication, airplane tracking, agriculture, test & measurement and more.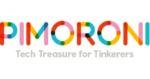 Pimoroni Ltd is a hobbyist electronics company based in Sheffield, Yorkshire, UK.P 
Do you also want to collaborate with us? Do you want to sponsor this initiative and support young enthusiasts building their own satellite tracking stations around the world? Reach out at: [email protected]
The Team
| Daniel Sors Raurell | Laura Gonzalez Llamazares | Sergio Tabasco Vargas |
| --- | --- | --- |
| | | |
Do not hesistate to reach out if you are interested and want to collaborate with us!  [email protected]