SGAC welcomes new team members!
SGAC is proud to announce the following appointments to our team after the latest round of vacancy applications:
Commercial Space Project Group Co-Lead – Nicholas Florio
Space and CyberSecurity Co-Lead – Giulia De Rossi
Reports Team Editor – Bashir Sani Bala
NCAC Communications Manager – Fiorella Arias-Bonilla 
Project Groups Media and Communications Lead – Anne-Marlene Rüede 
Project Groups Partnerships Lead – Luca Ricci
General Counsel Co-Lead – Stephen Robison
General Counsel Co-Lead – Adeife Ayomide JIDE-OMOLE
Executive Secretary Team Member – Johanne Ekue
Scholarships Team Co-Lead – Shreya Santra
Nicholas Florio
Commercial Space Project Group Co-Lead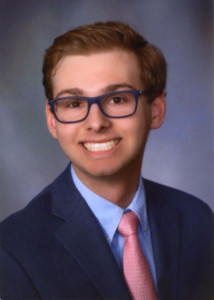 Nicholas is currently a systems engineer at Lockheed Martin Space in Colorado, USA working on multiple advanced programs spanning satellite communications, instrumentation, and deep space exploration. He received both his B.S. ('20) and M.S. ('21) in Electrical Engineering from Villanova University with a concentration in Microwaves, Antennas, and Photonic Systems and a Certificate in High-Frequency Systems. Within SGAC, Nicholas serves as the Project Lead of the HOPE team for the Space Exploration Project Group's ACHIEVED initiative. He is also an active member of the Space Generation Advocacy and Policy Platform (SGAPP) and contributes to multiple efforts within the U.S. Task Force Programs team. Outside of SGAC, Nicholas is Nexus Aurora's SSAM Rover Electrical Lead, a development volunteer for the Serenity II CubeSat, an active AIAA Rocky Mountain Section member, and is starting a Space STEM Outreach program in Colorado and abroad. His life's passion is all things space-related and he strives to make space more accessible for everyone.
Giulia De Rossi
Space and CyberSecurity Co-Lead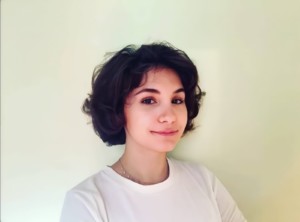 Giulia is a highly motivated individual and always seeks to acquire new experiences. Motivated by her passion for working in a field permeated by technological innovation, she has gained work experience at the European Space Agency and is now Space Consultant at Partners4Innovation. Her academic career reflects her passion for International Organizations in maintaining worldwide peace, security, and stability. Furthermore, she aims to contribute to the peaceful use of Outer Space, enhancing the international cooperation between Countries and protecting the environment for future generations.
Bashir Sani Bala
Reports Team Editor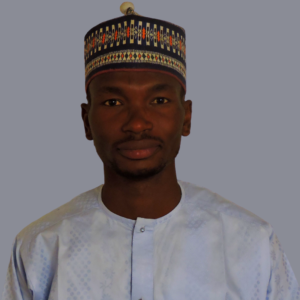 Bashir Sani Bala is a geographic information system analyst, Scientific Officer with Nigeria's National Space Research and Development Agency (NASRDA). He specializes in technical environmental sciences, research and development and geospatial software like QGIS and ArcGIS. He is an avid reader, a member of Toastmaster International and is passionate about using space-based technologies and observational tools to make data-informed decision-making and policy.
Fiorella Arias-Bonilla
NCAC Communications Manager
Biotechnology Engineering student, passionate about learning and innovation. Experienced and excited about space biology. Leader for women's rights, open-minded with the ability to solve problems under pressure. Responsible, creative, and outgoing, with experience in research, project development, and operations of a biospace startup. 2021 IAF Emerging Space Leader and UNISEC 6th Mission Idea Contest First Place Winner.
Anne-Marlene Rüede
Project Groups Media and Communications Lead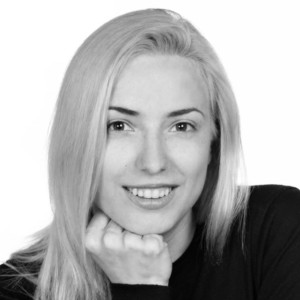 Anne-Marlene is a space and extreme environment architect from the Swiss Polytechnic Federal Institute in Lausanne (EPFL), where she studied architecture and space technologies. She has worked on various projects, including satellite design, Mars human exploration mission planning, and space habitat design. She currently works on sustainable space logistics at the EPFL Space Center (eSpace) as a Ph.D Student. Her interests include decision-making methods for system architecting in space and possible spin-off applications on Earth.
Luca Ricci
Project Groups Partnerships Lead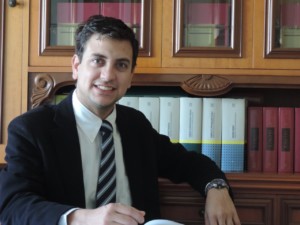 Luca is a lawyer who has worked as a Legal Consultant in numerous law firms, he obtained the International Master of Public Procurement Management at the University of "Tor Vergata". He currently holds the position of Procurement Officer at the University of "La Sapienza".<br /> He was appointed as Event Manager of the third Italian Space Startup Competition (ISSC) held in Milan in collaboration with SDA Bocconi School of Management. In 2020 he worked as Assistant Contract Officer at ESA's ESTEC (Netherlands) and he was appointed as a Delegate (SGAC) for the SpaceGen United events. In 2018 he attended the Summer Course on Space Law and Policy organized by the European Center for Space Law (ECSL) in collaboration with the Ministry of Economic Affairs and Employment of Finland and the European Space Agency (ESA). In the same year was selected as a Judge at the International Space Apps Challenge (NASA) held in Brescia (Italy) while he was doing his internship at the Member States Relations and Partnerships Office, Strategy Department at the ESRIN (Italy) of ESA.
Stephen Robison
General Counsel Co-Lead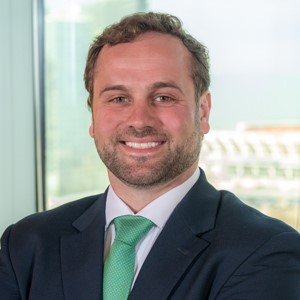 Stephen is an Associate in the Litigation Department at McDonald Hopkins and a member of the firm's national Data Privacy and Cybersecurity team. He is experienced in the areas of data privacy and cybersecurity, government contracts, national security, defense, technology and space. As part of McDonald Hopkins' national Data Privacy and Cybersecurity Practice Group, Stephen helps companies assess and respond to data privacy and cybersecurity incidents, including investigation of security incidents, breach notification obligations and compliance, and post-breach responses. His practice also includes providing clients with proactive, pre-breach services that focus on protecting personal, sensitive and confidential information and minimizing the risk of a data privacy incident.
Prior to joining McDonald Hopkins, Stephen ran his own law practice representing and advising clients on government regulations and contracting matters. His industry experience also includes several years with the Global Space Law Center developing proposals and responses to assist the United Nations Office for Outer Space Affairs. Furthermore, he worked in the Technology Transfer Office at the NASA Glenn Research Center where he negotiated, analyzed, and reviewed the licensing of government IP to private entities.
Prior to the start of his legal career Stephen served as a First Lieutenant in the United States Army at Fort Benning leading logistics and task delegation at the 199th Infantry Brigade.
Stephen earned a LLM in national security law from Georgetown University Law Center, where he was an editor of the Journal of National Security Law & Policy and competed in the Manfred Lachs Space Law Moot Court Competition. He earned his J.D., magna cum laude, from Cleveland-Marshall College of Law, and graduated with a BA in political science from John Carroll University.
Adeife Ayomide JIDE-OMOLE
General Counsel Co-Lead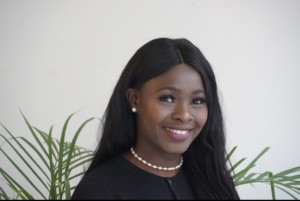 Ayomide A. JIDE-OMOLE is a qualified Barrister and Solicitor of the Federal Republic of Nigeria who has spent most of her legal career across Europe and Africa. She obtained a Masters degree from the Institute of Air and Space Law at Leiden University in 2020 and in the same year co-pioneered the Space Futures Forum where she advocates for the sustainable development of space as an 18th SDG. She currently serves as the head of Aircraft Brokerage at Copterjet International Ltd in Lagos Nigeria. When she is not engaged at speaking seminars, she writes about aviation, space and international development on her blog.
Johanne Ekue
Executive Secretary Team Member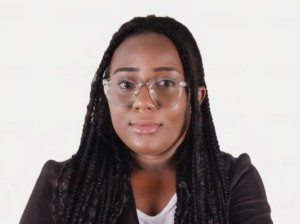 Johanne Ekue is an intern Analyst at the Research Institute for Innovation and Sustainability(South Africa) and an Aspiring data analytics for AI for Earth. She is an active member of the Space Generation Advisory Council and was recently assigned as a delegate team member for the Space Generation Congress. Prior to that, she served as a delegate team member for the 5th African Space Generation workshop and as the delegate team leader for the 6th South American Space Generation Workshop. In addition to this, She is an advocate for Women in Physics in Ghana and Genuis in Africa.
Johanne believes that space and outer space is a timeless topic, thus she wants to inculcate deep learning and space to discover to help understand the cosmos. We exist because the cosmos exist.
Shreya Santra
Scholarships Team Co-Lead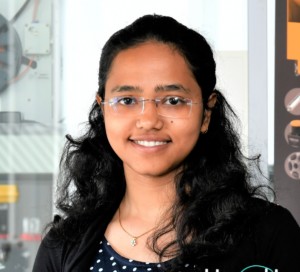 Dr. Shreya Santra is currently an Assistant Professor in Space Robotics at Tohoku University, Japan. She pursued her Ph.D. at the Space Robotics Lab (SRL) in Tohoku University as a Japanese government MEXT scholar. Her Ph.D. thesis was focused on Swarm coordination for planetary surface exploration in collaboration with DLR Institute of Communications and Navigation, Germany. She completed her undergraduate degree in Electrical Electronics Engineering from India and M.Sc in Space and Engineering Systems from France and Russia. She works on various projects related to the optimization of space missions and has vast experience working with international teams to develop and design space systems. She is an active member of SGAC and has been recognized for her contribution towards space outreach and SGAC activities around the globe. She is the Co-founder and Director of Space Technology at Spaceonova (a space education and research company in India) and Director of Outreach for Spaceport SARABHAI (India's first space policy thinktank).