SGAC welcomes new team members!
SGAC is proud to announce the following appointments to our team after the latest round of vacancy applications.
Alexander Merker – Events Coordination Team Member
Andrea Troise – Mentoring Team Member
Kevin Walsh –  Space Medicine and Life Sciences Project Group Co-Lead
Felipe Suazo – Regional Executive Secretary South America
Iv Mayor – Space Medicine and Life Sciences Project Group Co-Lead
Maria Urteaga – Alumni Team Member
Subhrajit Barua – Mentoring Committee Co-Lead
Supprabha Nambiar – Events Coordination Team Member
Alexander Merker
Events Coordination Team Member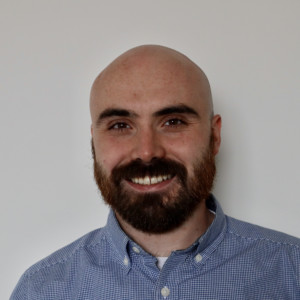 Alex Merker is a Senior Consultant at Guidehouse specializing in regulatory affairs in Commercial Space Transportation. He holds an M.A. in Transportation Policy, Operations, & Logistics and a lifelong passion for aerospace. Prior to his current role, he was the primary industry researcher for the Aerospace Industries Association, writing its annual Facts & Figures reports in 2021 and 2022, amongst other responsibilities. During his time as a graduate student at George Mason University, he focused on aerospace transportation topics, including the economics and regulatory frameworks of unmanned systems and civil supersonics.
Andrea Troise
Mentoring Team Member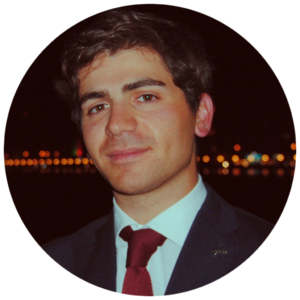 Ph.D. candidate in engineering and aerospace sciences @ Polytechnic university of Bari
Kevin Walsh 
Space Medicine and Life Sciences Project Group Co-Lead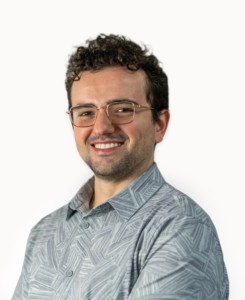 Kevin Walsh is a Biomedical Engineering PhD candidate at The City College of New York. During his PhD, Kevin received a NASA fellowship and worked on NASA TRISH funded research. Kevin's interdisciplinary work has contributed to sensors, human cognition, medical devices, machine learning, and bioengineering research. Kevin has extensive consulting experience, having worked with technology companies, a U.S. government agency, and a nonprofit organization. Kevin has founded and led student organizations at the undergraduate and graduate level, throughout these experiences he has found satisfaction in mentoring and guiding junior colleagues. Kevin is dedicated to advancing the interdisciplinary fields of space medicine and life sciences. This research addresses countermeasures and adaptations to the challenges posed by spaceflight. Advances in this research are translatable to Earth through enhancing agriculture, medicine, and more.
Felipe Suazo
Regional Executive Secretary South America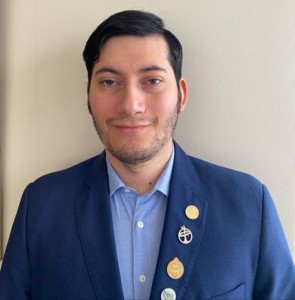 Felipe is a Civil Industrial Engineer graduated in the Arturo Prat University (UAP), Iquique, Chile, in 2022. He started to acquire experience related with the aerospace sector in 2019, when he got a scholarship from UAP to participate in the Project PoSSUM program called "Advanced PoSSUM Academy Training", while he was a student. After the graduation, in 2021, he applied to the Analog Mission in LunAres Research Center in Poland. Six months later after the application, he was chosen as the commander of the mission "Eirene" in september, 2021. One year later, september 2022, Felipe applied for the KARI Space Training program from South Korea Space Agency (KARI), where he got new skills related with the aerospace industry and the opportunities that provides in terms of economy, education, I+D, etc. Up to date, he is studying courses with the Argentinian Space Agency (CONAE) and applying for KARI-ST 2023 edition. One of the next goals is to pursue a postgraduate related with the aerospace sector.
Now, Felipe is working in UAP to settle the first Space Program to the Faculty of Architecture and Engineering (FIA), to add the knowledge related with the aerospace perspective and the opportunities that Iquique, and Chile, provides to improve the skills needed for the upcoming space programs and challenges that are expected to resolve in the future, and is member from the "Asociación Chilena del Espacio A.G" (ACHIDE), working to develop the space industry in Chile.
Iv Mayor
Space Medicine and Life Sciences Project Group Co-Lead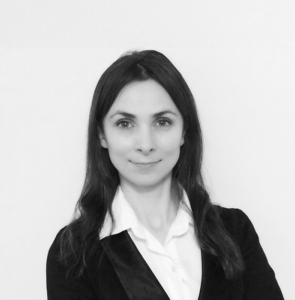 Ivy Mayor is a Ph.D. candidate and a graduate teaching assistant at the Department of Cell and Molecular Biology, Karolinska Institute, Sweden. She is currently engaged in research that bridges the domains of neuroscience and immunology, with a specific focus on applications within regenerative medicine. Ivy has a long-standing passion for space exploration, space-related research and educational initiatives. She has been an active member of Space Generation Advisory Council since June 2021, serving as PR & Communications Coordinator of Space Medicine and Life Sciences (SMLS) Project Group. In her work within SMLS, Ivy optimized communication campaigns, supported online outreach activities, elevated global reach, fostered collaborations and engagement of the members within the wider space community. She has presented at the International Astronautical Congress, ESA Commercialisation Gateway and other international space-related forums, where she has delivered technical presentations, statements, and attended committee meetings on behalf of SMLS. Additionally, Ivy Mayor holds the role of Research Advisor for Deep Space Initiative's Andromeda Program, where she mentors and guides a team of international students and young professionals through the process of research, scientific writing, article publication and conference presentations. Outside of these commitments, Ivy enjoys volunteering at local schools, igniting enthusiasm for STEM subjects and acquainting young minds with the multitude of professions within the space sector.
.
Maria Urteaga
Alumni Team Member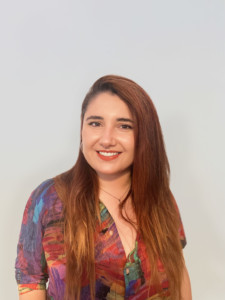 Maria Urteaga received her Bachelor's degree in Primary Education with English as a Foreign Language (EFL) Concentration from the University of Burgos, Spain, in May 2020. In 2019 she moved to Germany to get to know the country and learn German. In September 2020, she started an online Bachelor's degree in Digital Design at the International University of La Rioja (UNIR), Spain. Her degree includes a mixed specialization between graphic design, multimedia design, and video games. In July 2023, she received the first prize in the fifth edition of the UNIR poster contest. She is currently in the third year of her digital design degree.
Subhrajit Barua
Mentoring Committee Co-Lead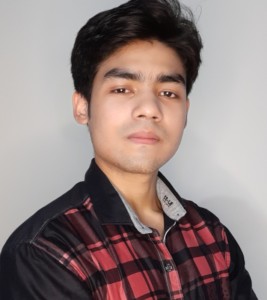 Subhrajit is a PhD student at ITMO University, St. Petersburg, Russia. He is an ardent astrobiology researcher and his work deals with space omics and astronaut health. He studies the effects of microgravity, ionizing radiation, and magnetic fields on gene expression and correlates their effects on physiological pathways.
He is also a graduate of Rencontres Exobiologiques pour Doctorants 2021, France, and has experience in teaching astrobiology.
Besides academia, he is also passionate about science communication and outreach.
Supprabha Nambiar
Events Coordination Team Member
Supprabha Nambiar is a multidisciplinary professional passionate about languages, STEM, sports and ice-creams. She believes that learning never stops and is currently pursuing a course in Commercial Management and Marketing from Escuela de Empresa alongside her job in ODIS- Design for Space where she works as a Community Coordinator. She has a strong background in linguistics, having worked for 5 years in the domain as an interpreter, translator and lecturer for various national and international organizations. She was also the Chief Librarian for 4.5 years at one of the Indo-French language centers- Alliance Française in India. She recently completed her PG Diploma in Talent Management in the Language Classroom- Innovation, Creativity and Emotional Intelligence from Universitat de València.
Supprabha kick-started her journey in the space domain when she joined the International Space University. During her 2.5 years at ISU, she worked in various positions such as Online Library Research Officer, Online Teaching Associate, Online Academic Coordinator, and Digital Learning Coordinator. She has been growing her network among the international space community over the past 3 years by getting involved in multiple projects with various Space based start-up companies and Space Organizations across the globe, including SGAC. She is excited to rejoin SGAC as part of their Events Coordination Team, as she continues to grow her skills and knowledge, with a vision to gradually establish her career in the space sector.