SGAC welcomes new team members!
SGAC is proud to announce the following appointments to our team after the latest round of vacancy applications.
Public Relations and Communications Team Member  – Sunishka Sharma
Public Relations and Communications Team Member – Logan Philbrick
Public Relations and Communications Team Member – Shrriya Kapoor
Public Relations and Communications Team Member – Valeria Pinna
Public Relations and Communications Team Member – Oscar Lafuente Arjona
Treasurer – Daniel Seybold
Space Exploration Project Group Co-Lead – Bram De Winter
3rd NCAC SGW Organizing Team Co-Event Manager – Andrea Abreu
Small Satellite Project Group Co-Lead – Laura Manoliu 
SGFF 2022 Deputy Manager – Simon Shuham
Alumni Team Member – Matteo Picconeri
Alumni Team Member – Feven Markos Hunde
Alumni Team Member – Katrin Dietmayer
Space Medicine and Life Sciences Project Group Co-Lead – Caterina Gallo
Sunishka Sharma
Public Relations and Communications Team Member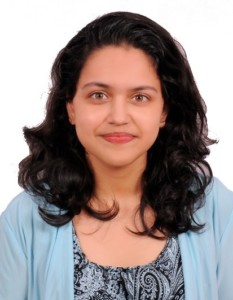 I love physics and everything space! I aspire to become an astronaut someday. Grateful to be here 🙂
Logan Philbrick
Public Relations and Communications Team Member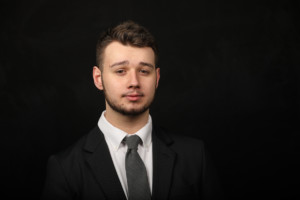 Logan Philbrick is a Suffolk University Graduate (2020) who earned a Bachelor's degree in Marketing with Concentrations in Digital Marketing, Product Innovation, and Brand Marketing. During his formal education, he also received a Minor in Business Law. For one of his required law courses, he created an independent study to learn about the basics of Space Law and research the United Nations Committee on the Peaceful Uses of Outer Space (UN COPUOS). Logan continues his studies of Space-related topics through self-education, online courses, and hands-on experience. He aims to one day be a thought leader and investor within the Space community.
Shrriya Kapoor
Public Relations and Communications Team Member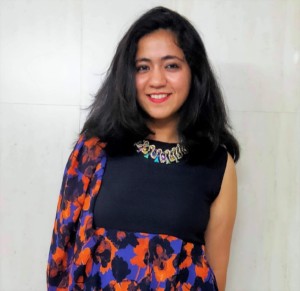 Shrriya is a recent graduate student of Physics Research from Shiv Nadar University, India. She believes that choosing physics as a discipline has not only shaped her extraneous worldview, but has also given her a chance to think, question, and most importantly-make mistakes. She will now be heading deeper into this journey with a Master's in Physics at Heidelberg University. She has been selected as an Education and Outreach Speaker for LIGO India and has also served as the At-Large for SEDS India. She actively volunteers for youth development skills and mental health awareness. She occasionally likes to pen down the changes in her own thought process, witnessing the never-ending learning capacity granted to us mortals by the virtue of neuroplasticity.
Valeria Pinna

Public Relations and Communications Team Member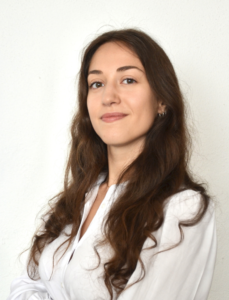 Valeria lives in Italy and has obtained a Master's Degree in International Relations at the University of Rome La Sapienza. She wrote a thesis in space law and participated to the 2021 ECSL Summer Course on Space Law and Policy. She likes to define herself a space-law enthusiast!
Oscar Lafuente Arjon
Public Relations and Communications Team Member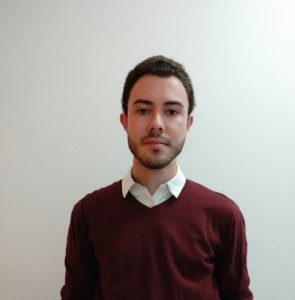 Oscar is a rocket engineer in the making, currently studying an MSc in Aerospace Structures & Materials at TU Delft in the Netherlands. He aims to give solid contribution in enabling space transportation to become as common tomorrow as air transport is today. His passion led him to join the Parachutes Research Group within the society Delft Aerospace Rocket Engineering, where he works on designing steerable parafoils and heat shields. He is an alumnus of the Communauté des Villes Ariane, after completing the CVA Summer School 2019 in Rome, Italy. Before moving to the Netherlands, he completed a BSc in Aerospace Technology Engineering at Universitat Politècnica de Catalunya in Spain, including an exchange semester at Politecnico di Milano, Italy. During his undergraduate studies, he served as PR Manager and Structures Engineer in Cosmic Research, a rocketry student-run society aiming at launching to the stratosphere the most ambitious rocket ever developed by students in Spain to date. He also volunteers for the Austrian Space Forum, where he is a member of the Flight Planning team for the upcoming Mars analog mission AMADEE-20, and has held several volunteer positions at other organizations and student teams in the past. In his free time, he enjoys cooking, reading history novels, travelling and practising water sports.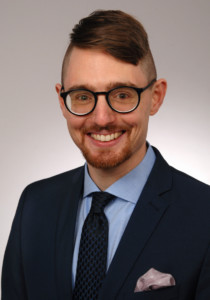 Since 2020, Daniel is the Managing Partner and CEO at TeleOrbit and among others responsible for the overall project, contracts, and IPR management.
Besides this, he is currently one of two Event Team Coordinators for SGAC, the Space Generation Advisory Council, where it is his duty and joy to support all SGAC members in organising great and very inspiring (local) events and webinars around space topics – from politics to medicine, space exploration, and more!
Soon, he will switch roles and take on a different responsibility within SGAC.
Unless many in his field, Daniel is no engineer, instead he holds an LL. M. in Business Law and focused his master thesis on the surprisingly complex, yet very important topic of "Protection and Exploitation of Intellectual Property in EU-Projects."
Bram De Winter
Space Exploration Project Group Co-Lead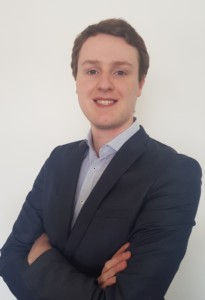 Bram is Dutch geologist en graduate student from VU Amsterdam, the Netherlands. He is passionate about the combination of planetary sciences and engineering. He is commited to create opportunities worldwide for all backgrounds to share their passion for space exploration, raising awarness for the role of the scientific community in the space sector . He is currently appointed as NPoC for the Netherlands while previously working as SGAC SEPG Member Relations and Support team Coordinator. He has an BSc in Earth Sciences (Geology & Geochemistry track) at VU Amsterdam. During his BSc degree, he coordinated multiple projects, including an team at [email protected]'s Igluna 2019, and organised multiple events. Bram is currently researching the interior of the Moon using experimental petrology.
Andrea Abreu
3rd NCAC SGW Organizing Team Co-Event Manager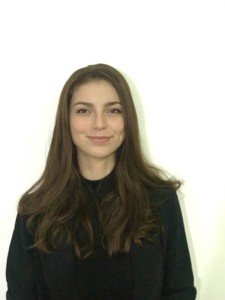 Andrea is an academically outstanding Mechatronics Engineering student at Universidad Latina de Panamá, Panamá. She has been a Space Generation Advisory Council Member since 2020, and during that same year, she got certified with the first edition of "Introduction to Space Engineering Course" a collaboration between Universidad Santa María La Antigua and SGAC. Besides her academic and professional life, she is actively participating in events that let young people raise their voice, a volunteer at heart. Recently, she was selected as YOUNGA 2021 and SGC 2021 delegate; also, is currently an organizing team member for the first edition of Student Space Science Conference (COECEP 2021) in her country. Andrea is one of the founders of PANASAT-1, a CubeSat project in Panama, and participated as a speaker in the Central America Aerospace Symposium 2020 student forum. In addition, she participated in Latin American Laboratory of Citizen Action 2019 and CUBEDESIGN by INPE, Brazil in 2020.
Laura Manoliu
Small Satellite Project Group Co-Lead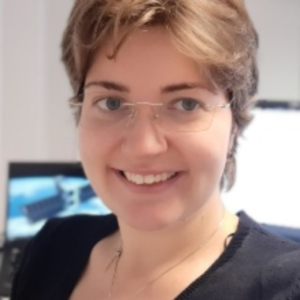 Laura has a Bachelor's degree in Electrical Engineering from the University Politehnica of Bucharest, a M.Sc. degree in Telecommunications from University of Stuttgart, Germany and she is currently working as a research fellow at the Institute of Robust Power Semiconductor Systems (University of Stuttgart) pursuing a PhD degree in the field of high-data rate communications systems. Laura is involved in the W-cube satellite project and she is the EIVE Satellite payload engineer and the EIVE-T project manager. They aim to demonstrate the feasibility of a 71-76 GHz downlink from a nanosatellite to a ground station and showcase Earth observation applications and to model the atmospheric losses at those frequencies. She was previously the NPoC for Romania. She loves skiing, hiking, swimming, chocolate and looking at the stars.
Simon Shuham
SGFF 2022 Deputy Manager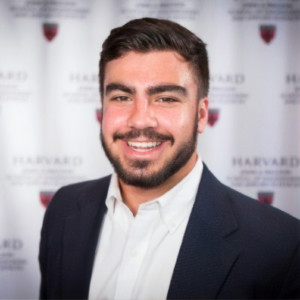 Simon Shuham is a senior sales engineer at Ursa Major Technologies, a Colorado-based rocket engine manufacturer. Prior to joining Ursa Major, Simon was a propulsion engineer at Blue Origin working on the design, integration, assembly, and test of the BE-3U and BE-4 engines. Before Blue Origin, he worked at United Launch Alliance as a propulsion engineer, developing fluid systems and components for the Atlas, Delta, and Vulcan launch vehicles. Simon is an Aviation Week 20 Twenties awardee and Future Space Leaders Foundation grant recipient. He remains involved in a variety of young professional aerospace organizations including SGAC, AIAA, IAF, the Zed Factor Fellowship, SEDS, and Seattle's Museum of Flight. Simon graduated from Harvard College with a Bachelor of Science in Mechanical Engineering and from the University of Colorado Boulder with a Master of Science in Aerospace Engineering.
Matteo Picconeri
Alumni Team Member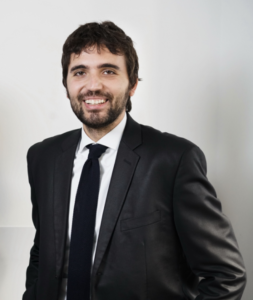 Matteo Picconeri works as Investor Relations and M&A Specialist in Avio, the Italian company that manufactures the European light launcher Vega as prime contractor and participates in the Ariane launcher programme as supplier. Matteo has obtained the Master of Science in Finance at Bocconi University in Milan in 2014, and after an internship in Mediobanca joined McKinsey & Company in the Italian office for 5 years, specializing in financial institutions. He joined Avio in 2018, supporting also the Media, Institutional Relations and Business Development teams. Matteo has also obtained a Master of Science in International Relations from the Milan State University in 2017. He has also passed the CFA level 2 exam. Matteo plays volleyball and muay thai and is passionate about history and geopolitics.
Feven Markos Hunde
Alumni Team Member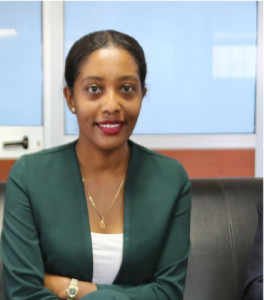 Feven is a Ph.D. student at the Center of Theoretical Physics, Polish Academy of Sciences (CTP PAS). She has obtained her M.Sc in Astronomy and Astrophysics from Ethiopian Space and Science Institute at the Entoto Observatory and research center. She received her B.Sc. in electrical and computer engineering and a B.A. in Business Management. She is a member of the African Astronomical Society (AFAS), the Organization for Women in Science for the Developing World (OWSD), and other professional associations. Currently, she serves as an internship supervisor in Society for Space Education Research and Development (SSERD) by mentoring students in different astrophysical research topics. She became space enthusiastic in elementary school, and since then, she inspires youngsters and gets involved in various outreach projects.
Katrin Dietmayer

Alumni Team Member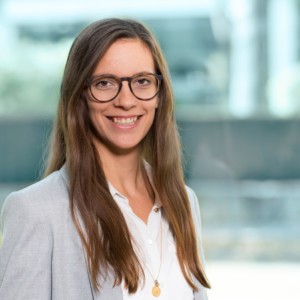 Katrin Dietmayer received her M.Sc. degree in Mathematics from the Ostbayerische Technische Hochschule Regensburg, Germany, in 2016. She joined the Fraunhofer Institute for Integrated Circuits IIS in 2017, where her main research is in the field of high precise GNSS receiver software development for embedded systems.
Caterina Gallo
Space Medicine and Life Sciences Project Group Co-Lead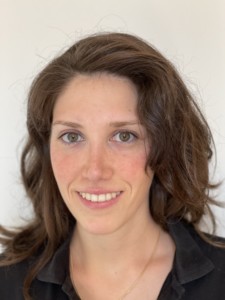 Caterina is a science and space enthusiast, a challenge seeker, and an unstoppable dreamer. She is currently working for an energy technology company, and recently received a PhD in aerospace engineering from Politecnico di Torino. Her research involved the development of a mathematical model of human cardiovascular system, to simulate the hemodynamic behavior of generic and specific subjects for both clinical and space applications. With a strong interest in space physiology and programming, she supports the idea of exploiting computational medicine to predict the reaction of our body to prolonged lunar and martial gravity. She likes travelling, experiencing other cultures, and learning new languages. She enjoys activities like swimming, running, and mountain hiking, while drawing and painting are older loves she cultivates during her spare time.