SGAC welcomes new team members!
SGAC is proud to announce the following appointments to our team after the latest round of vacancy applications.
African Regional Web Editor – Andre Yvan Zolo Ossou
Regional Partnership Manager Africa – Nzeussi Mbouendeu Charles-Aimé
SA Regional Partnerships Manager – Jorge Moyano
Andre Yvan Zolo Ossou
African Regional Web Editor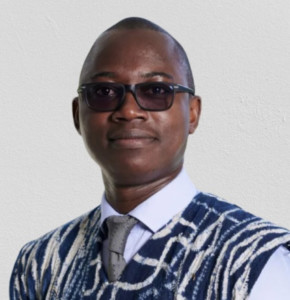 Yvan Zolo is a 2022 Mandela Rhodes scholar and a Global Surgery Fellow at the University of Cape Town, South Africa. He obtained his Doctor of medicine degree in 2021 from the University of Buea, Cameroon.
Yvan strongly believes that people of African descent have common interests and should be unified. He is passionate about leadership through personal development for the emancipation of Africa by Africans.
He is also passionate about neurosurgery, medical education, research, and the utilization of space and space technologies to improve the provision of safe, timely, and affordable surgical care in resource-limited settings. He has nurtured his interests in numerous organizations, including the World Federation of Neurosurgical Societies' Global Neurosurgery Junior Committee, where he is a member of the advocacy and secretariat teams.
He developed his passion for research, medical education, and global neurosurgery in the Association of Future African Neurosurgeons (AFAN). As an AFAN research fellow, Yvan published more than a dozen papers in peer-reviewed journals and made abstract presentations at international conferences. One of his landmark papers published in the British Journal of Neurosurgery investigated the motivations, needs, and challenges aspiring neurosurgeons face. Yvan and his co-authors used their findings to develop opportunities for aspiring neurosurgeons.
Yvan co-founded a start-up that was a finalist in the Stanford Global Health Innovation Challenge. His leadership skills have led him to the presidency of AFAN, where he has overseen its expansion across Africa.
He does a master of sciences in global surgery at the University of Cape Town, and his work is focused on the neurooncological and related neurosurgical workforce in Africa as a means to improve brain and spine cancer care on the continent.
He currently volunteers his time as an Associate editor and peer reviewer for the International Journal of Medical Students and the Pan African Medical Journal.
Nzeussi Mbouendeu Charles-Aimé
Regional Partnership Manager Africa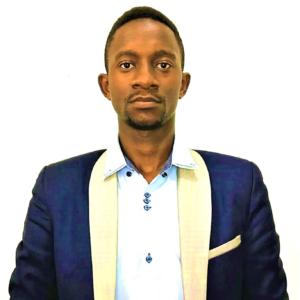 Charles-aimé Nzeussi Mbouendeu's work contributes to growing space Science, Application, and Technology awareness and entrepreneurship. In addition, it allows Charles-aimé to contribute to address some critical issues of Africa's Space industry.
Cameroonian, he is a graduate Engineer in Environment and Industrial Risk Management with a background in fundamental physics and a Master of Space Studies from the International Space University. Given that "space" is not only engineering, Charles-aimé also participates in several extracurricular activities related to it. He served as a Teaching Associate for the Space Studies Program 2021 at International Space University (ISU) in Spain. His recent graduation from the Master of Space Studies (MSS22) program at the ISU in France followed a successful internship at SES (Societe Europeenne des Satellites), working on various space sustainability-related topics, ESG, and Life Cycle Assessment. In short, Mr. Nzeussi Mbouendeu volunteered in international associations, agencies, and initiatives to mainstream innovations. He served four (4) years as the Space Generation Advisory Council (SGAC) National Point of Contact in Cameroon. He has been part of the SGAC Working group for more than five (5) years; he is currently the Space Technologies for Earth Applications working group IGCP project secretary. He co-authored some papers and co-organized Astronomical and STEM outreach programs; the Africa Need Space workshop; two (2) editions of Space Mission Design training; a round table on a national space policy; and actinspace 2022 & 2020 in Cameroon. His remarkable dynamism and various volunteer positions led SGAC to nominate him as Member of the Month in February 2021, in addition to the Africa space leader award 2022. Deputy event manager for the 4th Africa Space Generation Workshop (AF-SGW), he contributed to more than three (3) AF-SGW in addition to his participation in international events such as the World Satellite Business Week, the Space Generation Congress, and the International Astronomical Congress. He was furthermore one of the International Astronautical Federation (IAF) Launchpad mentorship programme winners. He was also NASA's Scientist for a Day essay contest National coordinator and still serves as Social Media community engagement for the International Association for the Advancement of Space Safety.
Charles-aimé could be described as determined, always looking for innovative projects, hardworking, and endowed with leadership skills and an open mindset. His autonomy, proactiveness, and respectful behaviour, are good qualities SGAC is pleased to mention. In addition, he is upright, with a good capacity for adaptation and an outstanding aptitude to work in a team.
Jorge Moyano
SA Regional Partnerships Manager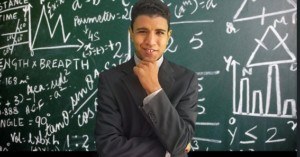 Jorge Moyano es Asesor Administrativo y Gestor de Alianzas dentro de la Agencia Espacial de Colombia, se ha desempeñado cómo Embajador de la organización mexicana enfocada en el sector espacial llamada SpacePortMX; Ganador del Premio Talento Joven Colombia 2022 , en la categoría de Ciencias y Tecnologías, auspiciado por la Presidencia de la República de Colombia; Moyano es Embajador de One Young World en Colombia, la organización de Liderazgo Juvenil más importante del mundo.