SGAC welcomes new team members!
SGAC is proud to announce the following appointments to our team after the latest round of vacancy applications.
Reports Designer – Eleni Charitonos
Reports Editor – Deepti Pattabhi
Report Designer – Nikita Divay
Project Coordination Team Member – Sakari Teerikoski
Report Editor – Rachel Venn
Events Coordination Team Member – Mohaddese Daryabari
Report Editor – Dhanisha Sateesh
Executive Secretary Team Member – Hristina Talkova
Report Team Co-Lead – Ewerton De Marchi
Influencer Partnerships Coordinator – Ksenia Synkova
Events Coordination Team Member – Nimisha Sharma
Eleni Charitonos
Reports Designer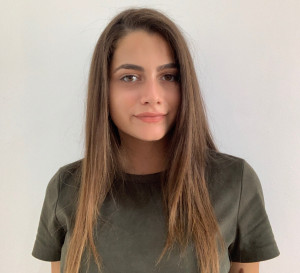 Eleni Charitonos is a second-year Mathematics student at the University of Glasgow. She is the Founder of the Glasgow University Students for the Exploration and Development of Space (GUSEDS), an official UKSEDS branch, involving students from all academic backgrounds as it consists of Outreach, Research and Technical teams. Eleni currently holds another position at the SGAC. She is the Co-Lead of the Space Safety and Sustainability Essay Competition 2021. Her goal is to make space accessible to everyone and her main topic of interest is the development of human civilization on Mars. She is a self taught Digital Space Art Designer and the owner of the Instagram Page called "infinite.timelines", which features her work. Apart from space activities, Eleni is also tutoring pupils from disadvantaged backgrounds, in order to help them catch up on lost learning amid the on-going disruption to school life caused by Covid-19
Deepti Pattabhi
Reports Editor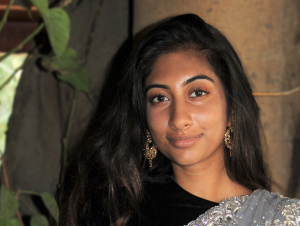 Deepti is currently a second-year student at the University of Illinois at Urbana-Champaign studying molecular and cellular biology with a mathematics minor. Her interests in biophysics and aviation led her to discover a passion for aerospace medicine. Her research focuses on the effects of microgravity on microcirculation. In her free time, she embraces her Indian heritage through performing Bhangra.
Nikita Divay
Report Designer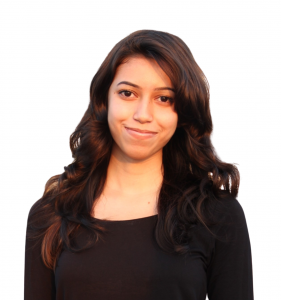 Nikita is a space enthusiast, currently pursuing a master's degree in computer science. Her experiences include working as a program manager for SSERD, a space education organization. She was also a participant in Habitat Marte's virtual analog astronaut mission, where she worked as a part of an international Crew and presented the mission's findings at the Annual International Mars Society Convention. She is particularly interested in the intersection of computer science and space technology. Other things that occupy her time are reading, binding books, painting, thinking about how shapes and colour influence our perception.
Sakari Teerikoski
Project Coordination Team Member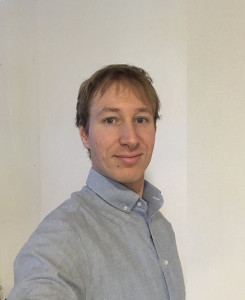 Sakari is a CubeSat developer at GomSpace since 2018 and writes space news articles for Warp News since 2020.
Rachel Venn
Report Editor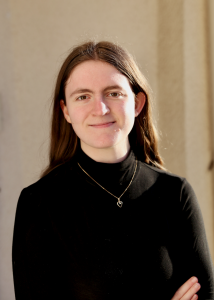 Rachel Venn is a student of Physics and Astrophysics at the University of Birmingham, and a relative newcomer to SGAC. Passionate about helping space benefit all kinds of people around the world, she recently interned at the European weather satellite organisation EUMETSAT, working with the African Development Bank to promote the benefits of Earth Observation for disaster resilience in vulnerable communities. Over the course of her undergraduate studies, she has received awards for essay writing, been invited to the European Parliament, and volunteers on the committee of the century-old Birmingham Astronomical Society. As a member of the SGAC Team, Rachel hopes to continue building on her experiences in space and policy, helping to establish a space industry of the future that is innovative, sustainable, and available to all.
Mohaddese Daryabari
Events Coordination Team Member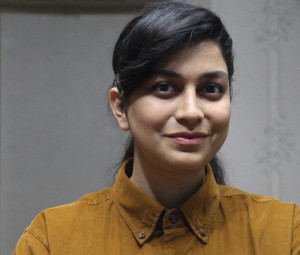 Mohaddese is a graduated Mechanical Engineer from Iran, currently looking to continue her path by studying space engineering in<br /> master course. As Iran NPoC since April 2019, she has organized different events and webinars to improve space outreach and build local and regional space community in Iran and Middle-East. She also was a member of the fist Middle-East Space Generation Workshop organizing Team.<br /> ‌Based on her experience as a member of board of director of the university's astronomy association and Iran NPoC, she is pretty good at Event management and international team working. Her background in engineering and management proves that she is on her way to become a space leader. Mohaddese is keen on space systems engineering, systems thinking and space leadership and she is looking to gain knowledge and experience in all these areas. She believes that everyone should be familiar with systems thinking in order to be able to analyze their decisions and lead their own field. Additionally, she enjoys communicating with different people with a variety of backgrounds due to her core belief that everyone sees the world in their own special way and communicating with various people give us this chance to see the world through their eyes.
Dhanisha Sateesh
Report Editor
Dhanisha is an astrophile with interests in astrodynamics, rocketry and space exploration & colonization. She is currently involved with several amateur rocketry groups, helping design aerodynamic components like fins and nosecones. She also volunteers for organizations like WoAA (Women of Aeronautics and Astronautics) and SGAC. Within SGAC, she is a part of the Space Exploration and the Near Earth Object Project Groups. Dhanisha is also an avid reader and writer, contributing to several blogs. She is a university rank holder pursuing her under graduation in Aerospace Engineering in India. She is also currently exploring the use of data science algorithms in the field of space. Her hobbies include writing poetry, gardening and going on nature trails.<br /> In the future, she is looking forward to set foot on Mars.
Hristina Talkova
Executive Secretary Team Member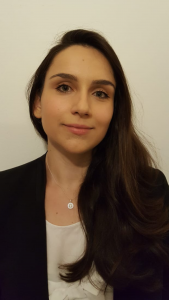 Hristina Talkova is a lecturer in space law and a student research assistant at the University of Vienna. She is currently finishing her master's degree in law as well as her bachelor's degree in political science and government. Her interest in space law started with the Manfred Lachs Moot Court Competition in 2019/2020, where her team was able to win the European Rounds and reach the World Finals.
Ewerton De Marchi
Report Team Co-Lead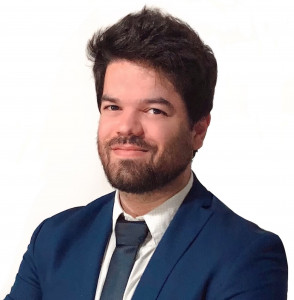 Ewerton De Marchi holds a Master of Laws in International and European Law from Universidade NOVA de Lisboa (2020). He is co-author of the book Space Supporting Latin America: Latin America's Emerging Space Middle Powers (2020). Through his research on space law and policies, he hopes to allow developing countries and smaller organizations to participate in space exploration, particularly in improving human well-being.
Ksenia Synkova
Influencer Partnerships Coordinator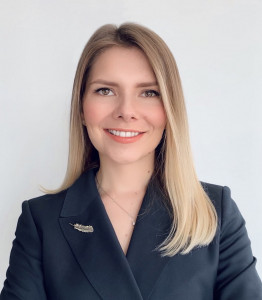 Ksenia is a space communicator, multi-disciplinary marketer, and space influencers mentor. She is a founder of a creative marketing agency Réaliste, that recently launched its daughter brand re.gravity that is focusing on marketing services provision for the space industry. Ksenia has also been an active member of the PR&Communications Team at the Space Generation Advisory Council (SGAC) since 2019, serving as Social Media Manager and is currently holding the position of Influencer Partnerships Coordinator.<br /> Ksenia brings over seven years of experience in Marketing and Communications from various industries, including space, technology, oil & gas, and media. She gained professional experience at the United Nations Office for Outer Space Affairs (UNOOSA) while contributing to a Space4Water initiative. She was also active in the private sector while working for international companies, including Siemens and OMV. She was responsible for the social media execution of the space news magazine SpaceWatch. Global and led marketing and PR activities of a UK Space Company Spacebit, developing and implementing communication strategy for the first UK mission to the Moon, planned for 2021. Ksenia was a keynote speaker and author at the 71st International Astronautical Congress (IAC) – The CyberSpaceEdition, presenting her paper: Space industry lacks influencers for the Calling Planet Earth – Space Outreach to the General Public Session. She also published articles, opinion pieces, and interviews on various topics relating to space and social media communication. Ksenia is an advocate for education and development, passionate about space and is helping experts and businesses leverage social media platforms to their advantage.
Nimisha Sharma
Events Coordination Team Member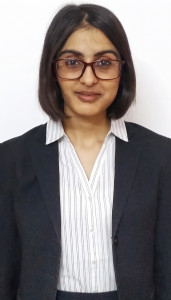 Nimisha Sharma is pursuing a Bachelors of Technology and a Masters in Aerospace Engineering from the Indian Institute of Technology Madras, India. Her major interests are Space education and community outreach, Astronomy, and Space missions. She is engaged with the Astronomy and Physics Club, Horizon in her college since 2017 and has headed it during the year 2019-2020. Since March 2020, she has served as one of the team leads for her college rocketry team (Team Aether) which is building a sounding rocket to compete in the Spaceport America Cup 2022 edition. Recently, she also got onboard as a volunteer with the Indian chapter of the Women of Aeronautics and Astronautics (WoAA).