SGAC welcomes new team members!
SGAC is proud to announce the following appointments to our team after the latest round of vacancy applications.
Membership Manager – Jomya Lei
Membership Manager – Taruanne Lindevall 
Onboarding Co-Manager – Aaromal Sujith
Human Resources Team Member – Nashide Pelin Kurtaran
Human Resources Recruitment Team Member – Rumit Walia
Jomya Lei
Membership Manager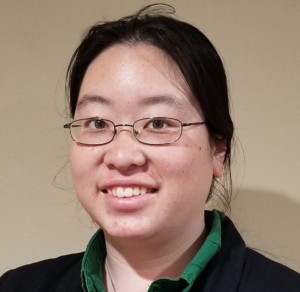 Jomya is a satellite systems engineer at Viasat bringing connectivity where it's needed most so people everywhere can unlock their potential. She supports the design and build of the payload/spacecraft from its paper concept to in-factory integration and in-orbit testing. Prior to Viasat, Jomya was at Boeing with various roles including chief engineer for one of the commercial satellites, lead payload engineer for JCSAT-18 / Kacific1, payload systems engineer for several satellites, program manager in research & development, and RF electronic responsible engineering authority.
Jomya holds several awards including SSPI (Space and Satellite Professional International) 20 under 35 in 2019, Women of Color STEM Technology Rising Star, Boeing's Satellite Systems World Class Engineer Award for Execution, and the Fleischer Prize in Green Technology at USC.
Diversity, equity, & inclusion, mentoring, and knowledge sharing are very important to Jomya. She is one of the founding members and vice chair for SSPI-WISE (Women in Space Engagement) – looking to connect and elevate women across the space industry. She is a member of SWE (Society of Women Engineers) and a USC OMBA Ambassador. She became interested in SGAC after attending SGx at Satellite 2022 where she was impressed by the enthusiasm of the attendees/coordinators.
Taruanne Lindevall
Membership Manager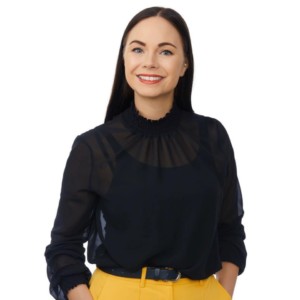 Taruanne is a young professional and doctoral student from Finland. She is particularly interested in space governance and currently works with space politics. She has work experience in the private sector as well as European Commission and United Nations.
Aaromal Sujith
Onboarding Co-Manager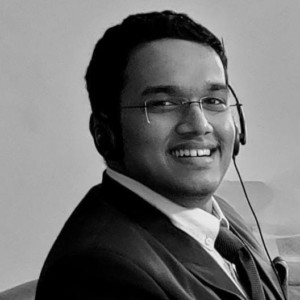 Aaromal Sujith(aka Arrow) hails from the southwestern coast of India, Kerala. Having a deep propensity towards tech from early on, he completed his bachelor's in Computer science & engineering. Arrow was actively involved in various curricular and non-curricular engagements ranging from National- level archery to the Microsoft student ambassadors program. After graduating from undergrad, he Interned at INTERPOL (International Criminal Police Organization) general secretariat in Lyon, France.
He is pursuing his graduate studies in Information Security at Carnegie Mellon University, Pittsburgh, PA. Arrow has been a part of the SGAC space & cybersecurity PG since Mar 2022, and now, he will join the SGAC Executive Team as an Onboarding Co-manager. He eagerly looks forward to connecting with space and cybersecurity enthusiasts around the globe.
Nashide Pelin Kurtaran
Human Resources Team Member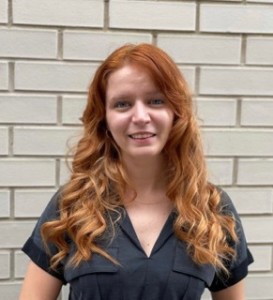 Pelin is a dynamic and ambitious individual passionate about space law and artificial intelligence. She is currently pursuing a Space Law Master's degree at Northumbria University, building on her undergraduate studies in Politics and International Relations at the University of West London. During her time at UWL, Pelin served as a Course Representative for three years and co-founded the International Politics Society (IPS), where she served as Vice-President. She also mentored other international students and ran for positions as NUS Delegate and SU's Sabbatical Officer.
Pelin's diverse experiences and interests reflect her well-rounded personality and desire to impact her community positively. Her leadership and communication skills were honed through her involvement in the IPS and her dedication to mentoring others. In addition, her passion for emerging technologies like artificial intelligence aligns with her interest in space law and its potential impact on the future of space exploration. Overall, Pelin is a driven and talented individual who is poised to make a significant contribution to the field of space law.
Rumit Walia
Human Resources Recruitment Team Member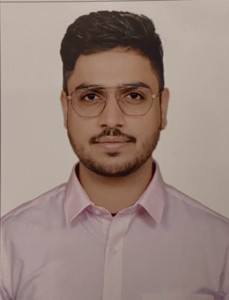 Rumit Walia is a staunch environmentalist. While still at school, he displayed outstanding leadership to find and lead "Tears of the Earth". A non-profit aims to inspire youth to work for a greener, cleaner, less polluted planet where our natural wealth is enhanced and also focuses on Innovation and Technology for the planet. Rumit is currently with EARTHDAY.ORG India, where he leads youth-centric initiatives and works in the area of Sustainable Fashion and Green Economy. Rumit has also petitioned organizations to support climate change-related policies, such as those that mandate compulsory climate education and provide opportunities to youth.
Conversely, he is just as comfortable with outreach to people at the grassroots level, particularly agriculturalists coming as he does from a farming background. Rumit also advises the Youth Peace Club Network of the Global Peace Foundation in India and serves as an advisor to several other NGOs. His recent development in climate literacy is a cataloguing system he designed for the Climate Justice Library by Youth for Climate India. He is a graduate of Environmental Engineering and Geoinformatics and passionately works on the Intersectionality of Environment, Peace, and Space Exploration.
On the same front, Rumit is an artist who promotes climate/social justice, peace and science through performative arts. He is a lead singer in the band 'Virah' (विराह). Rumit and his team members have also curated several street play scripts at renowned platforms, including Pragati Maidan, and India Trade Promotion Organisation. He also volunteers with several organisations in the Space sector in India.
His work in the field of Environment and Peace has been recognised by global bodies and won him several awards. He believes that we must be together as earthlings and work towards the betterment of our planet earth and the species on it.