SGAC welcomes new team members!
SGAC is proud to announce the following appointments to our team after the latest round of vacancy applications.
Space and Cybersecurity Co-Lead – Thea Flem
Ethics & Human Rights Co-Lead – Eleni Ravanis
Ethics and Human Rights Co-Lead – Sahba El-Shawa 
Regional Partnership Manager for the Middle East – Shabnam Yazdani 
HR Recruitment Team Member – Leonard De Guzman
HR Co-Coordinator – Selene Cannelli 
HR Membership Team Member – Soukaina Tachfouti
HR Onboarding Team Member – Aashee Aziz
Space Technology for Earth Applications Co-Lead – Krittanon Sirorattanakul
Regional Partnerships Manager for Africa – Manuel Ntumba
Thea Flem
Space and Cybersecurity Co-Lead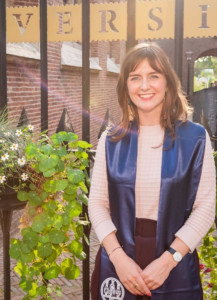 Thea is a lawyer and alumna from Leiden University's LL.M. in air and space law. She has worked for the European Space Agency in the role of Contracts Officer, first as a Young Graduate Trainee and afterwards as a contractor. She was an assistant to the Director for the International Space University's Space Summer Program in 2018. In 2019, she founded the Project Group on Space and Cybersecurity within SGAC. Before that, she served as SGAC's National Point of Contact to Denmark. She is an individual member and part of the membership committee with the International Institute of Space Law.
Eleni Ravanis
Ethics & Human Rights Co-Lead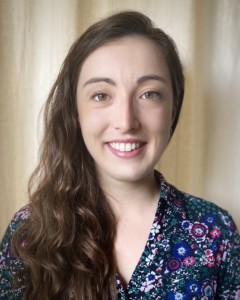 Eleni is a PhD student and Graduate Research Assistant at the University of Hawaiʻi at Mānoa, a student collaborator for the Mastcam-Z instrument onboard the Perseverance rover, and a Mars 2020 science team member. Before moving to Hawaiʻi, Eleni worked for the European Space Agency for 2 years on the Mars Express mission in Spain. Her role was in science operations, data processing and data archiving for the Visual Monitoring Camera (VMC) instrument. She has an MSc in Planetary Science and a BSc in Geography. She also volunteers for the Austrian Space Forum, where she is a member of the Flight Planning team for the upcoming Mars analog mission AMADEE-20. She is passionate about advocating for an ethical and inclusive space future.
Sahba El-Shawa
Ethics and Human Rights Co-Lead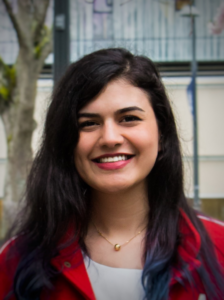 Sahba El-Shawa is a Jordanian-Canadian young space professional originally from Palestine. She is passionate about human rights and social issues, as well as space sustainability, accessibility, outreach, and education. Sahba is the Founder of the Jordan Space Research Initiative (JSRI) which aims to bridge space R&D with sustainable development and establish an analog research facility in Jordan. She is committed to creating opportunities in space for underserved communities, promoting awareness of the benefits of space exploration, and helping guide the industry towards a more equitable and ethical future.
Sahba holds a BASc in Mechanical Engineering from the University of British Columbia and a MSc in Space Studies from the International Space University, with a background in Mechatronics Engineering from the German-Jordanian University. During her studies, she led the first two projects for a collaboration between the German Aerospace Centre (DLR) and a robotics lab at UBC, and she completed an internship at the European Space Agency's Clean Space initiative which focused on assessing, mitigating, and remediating the environmental impacts of space activities on Earth and in space.
Sahba is an active volunteer within the SGAC, holding roles in multiple groups including the Diversity Action Team and the Ethics and Human Rights PG, and serving as a National Point of Contact for Jordan. She is also the country's National Coordinator in the Moon Village Association and its Team Lead in the MVA's Participation of Emerging Space Countries program.
Sahba currently lives in the Netherlands and works as a System AIT Engineer at Innovative Solutions in Space. Her many interests include lunar sustainability, debris mitigation and recycling, in-orbit manufacturing, space robotics and ISRU, eco-design of launchers, and quantum technology.
Shabnam Yazdani
Regional Partnership Manager for the Middle East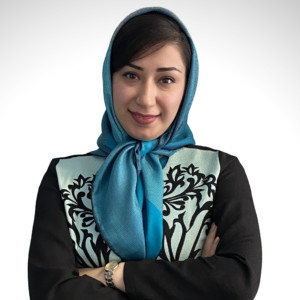 Shabnam Yazdani is a passionate space leader and aerospace engineer who advocated the space industry in Iran between 2016 and 2020. She is a highly accomplished space program and project manager with 8+ years of experience, a multi-award winning space researcher, TED speaker, TV personality, and STEM promoter. Shabnam was the first Director General for Space Applications Business Development with the Iranian Space Agency, where she developed the dialogue on space applications from its inception to delivery and operations. Being the youngest woman and the only one with both academic degrees and a project management background, she established the directorate in the space agency and developed government programs that supported numerous space startups at various stages of their growth. She established the Space Collaboration Network with a membership of 270+ companies, and the number of space startups grew by 20% under her leadership. Many of these companies contributed to disaster management and post-event recovery, as well as to mitigating the spread of Covid-19 in Iran. Shabnam is deeply passionate about space, and she impacted younger generations with her teaching and media outreach. She was a keynote speaker for more than 70 national space events and speaker for three national TV programs. Shabnam continues to pursue her dream of space and is looking for the next big step in Space Generation Advisory Council. 
Leonard De Guzman
HR Recruitment Team Member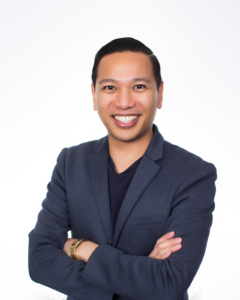 Leonard works in the technology sector, focusing on strategic planning with a large multinational company. Before joining the private sector, Leonard's career started with the Australian Government. Leonard holds a bachelor's degree in engineering with a dual major in aerospace and mechanical, a master's degree in systems engineering with an electronic major, and is currently pursuing a master in law.
Selene Cannelli
HR Co-Coordinator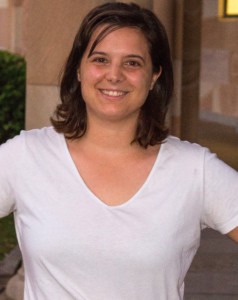 A mix of archaeologist and microbiologist. Outside academia, she's a rugby athlete.
She has always been interested in studying humans, Earth's past, and dinosaurs, and how it all began. She took a long time to understand what to do as a grown-up. After travelling, studying and trying multiple jobs, she's pursuing her childhood dream: becoming an astronaut. She plans to start a PhD in 2021, for then becoming an astrobiologist and be able to study viruses and how they are involved in the formation of life.
With her, she brings her experience in coordinating small teams, as a student representative, and advocating for students at the university and national level. Thanks to SGAC, she rediscovered her passion for space. She hopes to share this passion and to contribute to help its members to achieve their potential through SGAC opportunities and network.
Soukaina Tachfouti
HR Membership Team Member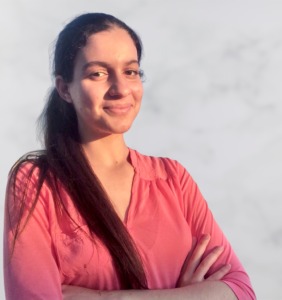 Soukaina Tachfouti, from Morocco in an undergraduate student majoring in aerospace engineering at the Université Internationale de Rabat. She is also a member of the SGAC small satellites project group where she is currently conducting research with two research groups. Beyond academics, Soukaina is very passionate about gender equality issues, especially relating to closing the gender in the space industry. Over the years, she held numerous positions within multiple organizations to advance women's participation in STEM fields, as well as mentored female students under the Technovation Challenge competition.
In her free time, Soukaina enjoys reading and listening to classical music.
Aashee Aziz
HR Onboarding Team Member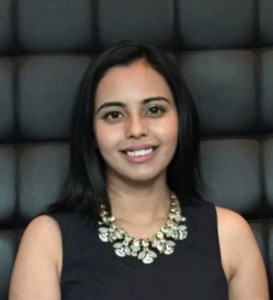 Aashee is a Human Resources Professional passionate about the space sector. She currently works in Occupational Health, Safety and Disability Management within the public sector in Canada. She is an avid astronomer and astrophotographer. Her interests include planetary science, space exploration and space medicine. In her spare time, she volunteers at the women's shelter and enjoys running. She holds a Bachelor's degree in Health Sciences, a Postgraduate diploma in Public Health and a Postgraduate certificate in Workplace Wellness and Health Promotion. She is currently pursuing her CHRP designation. She holds experience working in a multi-cultural environment and wants to inspire others to pursue their dreams in aerospace.
Krittanon Sirorattanakul
Space Technology for Earth Applications Co-Lead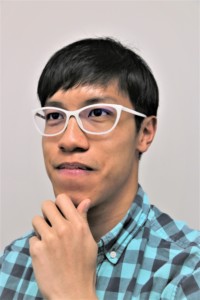 Krittanon (Pond) Sirorattanakul is a PhD student in geophysics at California Institute of Technology, the very same institute which operates world-renowned NASA Jet Propulsion Laboratory. He specializes in using various observational tools including space technologies such as optical satellite imagery and synthetic aperture radar to study the mechanics of earthquakes. He has been leading several projects within SGAC attempting to improve disaster management by augmenting space technologies with social media and survey data. You can find him on twitter @seismopond.
Manuel Ntumba
Regional Partnerships Manager for Africa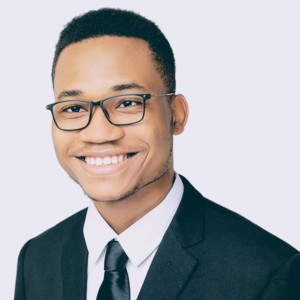 Manuel Ntumba is among the World's Top Experts, Innovators, and Entrepreneurs, selected from around the globe by XPRIZE Foundation, to propose breakthroughs to overcome the world's biggest challenges.
Manuel Ntumba is currently one of the World's youngest researchers and inventors in the Space Industry. For the past two years, He worked with renowned researchers and professors from Asia, Canada, and Europe. He patented several inventions in fields including satellite telecommunications, space engineering, quantum technology, artificial intelligence and marine technology. Read more here