SGAC welcomes new team members!
SGAC is proud to announce the following appointments to our team after the latest round of vacancy applications.
Scholarships Team Co-Lead – Flavie Rometsch 
Human Resources Co-Coordinator – Leonard De Guzman 
Human Resources Recruitment Team Member – Rishin Aggarwal
Membership Co-Manager – Brett Shearing
Asia-Pacific Regional Partnerships Manager – Ying Rui Neoh  
Asia-Pacific Regional Executive Secretary – Sejal Budholiya
NCAC Regional Partnerships Manager – Ryan Udell
Flavie Rometsch
Scholarships Team Co-Lead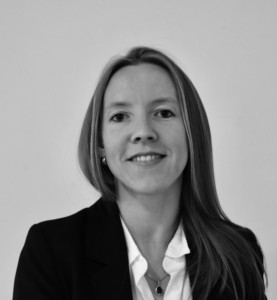 Flavie Rometsch is a space system engineer, currently working as an Augmented Reality (AR) and Virtual Reality (VR) engineer, as part of the German Aerospace Center (DLR) Integrated Team for the European Space Agency (ESA) at the European Astronaut Centre (EAC) in Cologne, Germany. At EAC, she is in charge of several projects including the development of AR/VR applications for astronaut and ground personnel training as well as applications working towards the creation of architectural visualization in VR of planned analogue facilities such as LUNA. Moreover, she is involved in design activities regarding the European Large Logistics Lander (EL3). Before joining the DLR Integrated Team, Flavie has been part of the Spaceship EAC team, at EAC, for almost 2 years, first as an intern working on the MARVIN (Multi-purpose Astronaut and Remote Vehicle INteraction) project, then as a visiting researcher working on the design of an AR tool for future human space exploration missions. Spaceship EAC is an initiative aimed at investigating innovative technologies and operational concepts in support of ESA's exploration strategy, which includes topics in modern human and robotic space exploration. Flavie has a double MSc in Space Engineering and Biomechanical Engineering (BioRobotics) from Delft University of Technology (TU Delft).
Leonard De Guzman
Human Resources Co-Coordinator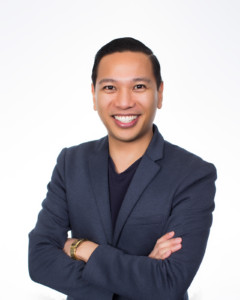 Leonard works in strategic planning at a Fortune 50 company in the technology and telecommunications sector. Prior to joining the private sector, Leonard enjoyed a public service career in Australia. His experiences include working with the Australian Department of Foreign Affairs and Trade at the Embassy of Australia in Washington, D.C., and with the Australian Department of Defence as both a civilian and a military officer. As part of his commitment to the Space Generation Advisory Council, Leonard serves on the Programs Team for SGx2022 and is part of the SGAC Executive Team as a Human Resources Co-Coordinator. Leonard holds a Bachelor of Engineering with a dual major in aerospace and mechanical engineering from the University of Queensland, where he completed his undergraduate thesis in scramjets and hypersonics. He also holds a Master of Systems Engineering with an electronics major from the University of New South Wales Canberra at the Australian Defence Force Academy. He is currently studying a Master in Law at the University of Pennsylvania.
Rishin Aggarwal
Human Resources Recruitment Team Member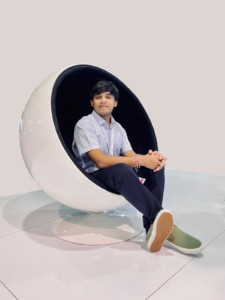 Rishin is currently working full-time as a Space Systems Engineer for the Missouri S&T Satellite Research Team in the United States of America for small satellite mission design and optimization, in collaboration with NASA and AFRL. His areas of interest include astrodynamics and spacecraft dynamics. He is a certified STK master and NX expert. He has good experience in dealing with the technicalities of space missions and subsystem management to ensure that mission teams are able to achieve their objectives within the respective mission timeframes. He is an active member of the SGAC Near-Earth Objects Project Group and has authored and presented research papers at GLEX 2021 in Russia and IAC 2021 in UAE. He is a senior in Aerospace engineering at the Indian Institute of Space Science and Technology. Upon completion of his bachelor's degree this year, he will join the Indian Space Research Organization as a Scientist/Engineer and actively contribute to the ongoing Gaganyaan mission. He is passionate about reforming the space industry and aspires to help make space more accessible for everyone in the future. He believes that his contributions to SGAC will propel him toward the successful fruition of his dreams.
Brett Shearing
Membership Co-Manager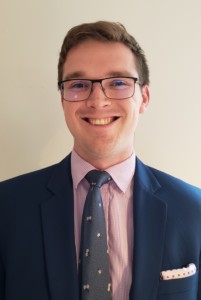 Brett graduated with an MSc in Global Politics from the London School of Economics and Political Science in 2021. During his studies, he wrote extensively on extraterritorial resource extraction in space and conducted his dissertation on global norms in the governance of orbital debris mitigation. Originally from Vancouver, Canada, Brett currently lives in London, UK. He has worked in due diligence and risk analysis for the past four years and previously in the Canadian parliament as a legislative aide and constituency case worker. From 2017 to 2020, he was an elected board member of the Canadian International Council – Vancouver branch, including a year as its president. An avid lover of the outdoors, you can find him spending as much time as possible hiking, mountain biking, and more recently, surfing. Brett also loves squash and a good strategy-based board game.
Ying Rui Neoh
Asia-Pacific Regional Partnerships Manager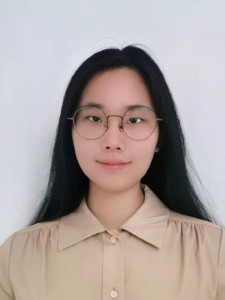 Ying Rui is a second-year undergraduate, majoring in Flight Vehicle Design and Engineering at Beihang University. She is very passionate about aerospace and climate action so she is very active in various youth organizations. Currently, she is part of the Communications Team for Space Generation Congress 2022, one of the SGAC annual global events bringing together students and young professionals across the space industry. She is also the Vice President of Young Malaysian Engineers and holds the position of column writer at the School of Aeronautical Engineering Media Center. Previously, she joined the AP-SGOW and emerged as the most engaged delegate.
Sejal Budholiya
Asia-Pacific Regional Executive Secretary
Sejal Budholiya (she/her) recently graduated with her bachelor's in Mechanical Engineering from India. She has published 4 papers and filed 4 patents whilst in her undergraduate studies. She was an Offsite, an industrial design program, Cohort. She is passionate about aerospace product research, space sustainability and utilising design in space for life on Earth. She serves as the Chairperson of SEDS India and is the National Representative at SEDS Earth. At SGAC, she is the lead co-editor for the Domi Inter Astra: A Home among the stars book, and an active member of the SEPG and Diversity & Gender Equality Project Group. As the Swarovski Foundation: Creatives for our Future Cohort she is leading a campaign 'Gaia' and presented her ideas for menstruation in space in collaboration with United Nations Office for partnerships.
She is a published author, trained artist and dancer, and through the non-profit organization, Neysa, that she co-founded teaches the underprivileged performing arts. She believes in taking chances and learning one new thing each day. Currently, she is interning at Collins Aerospace.
Ryan Udell 
NCAC Regional Partnerships Manager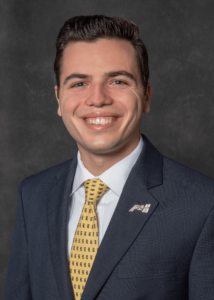 Ryan Udell is a Systems Engineer in the Boeing Satellite Systems Engineering Rotation Program where he supports the Space Launch System to once again take humans to the Moon and onto Mars. While working at Boeing, he is studying for a Master of Science in Electrical Engineering at Stanford University. He graduated from Rice University with a Bachelor of Science in Mechanical Engineering and the Rice Center for Engineering Leadership Certificate. Additionally, he is a founding partner of the Zed Factor Fellowship, an internship and community engagement program for underrepresented students interested in aerospace careers. Previously, he was the External Affairs Director for the Students for the Exploration and Development of Space (SEDS-USA) and the President of Rice University's SEDS chapter. He initiated Rice's first CubeSat program and is the founder of the Rice Owls in Space Symposium. He strives to make an impact on everyone to explore space by developing immersive and hands-on programs. Ryan Udell was also selected to Aviation Week Network's 20 Twenties Class of 2021.