SGAC welcomes new team members!
SGAC is proud to announce the following appointments to our team after the latest round of vacancy applications.
SGC 2023 Event Manager – Marcos Eduardo Rojas Ramirez 
SGC 2023 Deputy Manager – Alessandra Vernile
Mentoring Committee Team Member – Sathiyagayathiri Subramanian
Mentoring Committee Team Member – Eshana Mariam John
Small Satellites Project Group Co-Lead – Alison Waterman
Scholarships Team Member – Gillian Chin
Scholarships Team Member – Aaruni Sharma
Marcos Eduardo Rojas Ramirez
Space Generation Congress 2023 Manager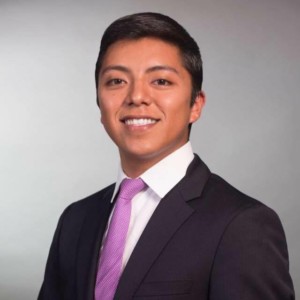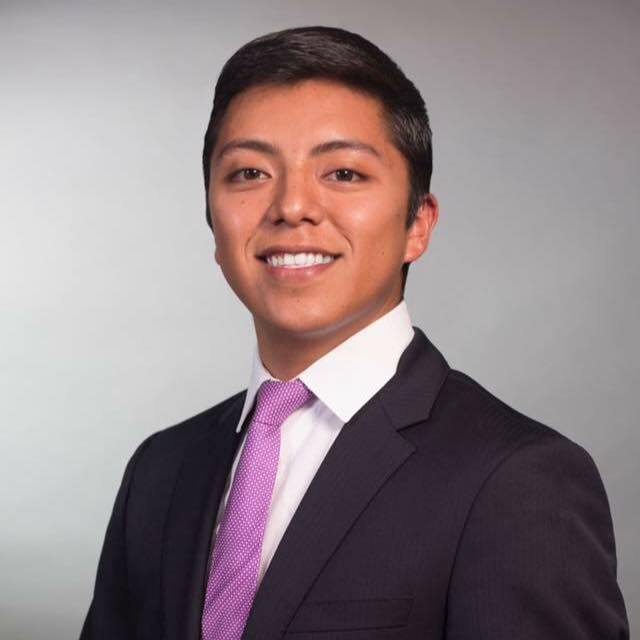 Marcos is currently part of the Spaceship FR Team at the French Space Agency (CNES) within the French Operations Center for Science and Exploration. His work in space began when he and his friends co-founded a high-powered rocketry student organization to compete at the Spaceport America Cup. During his four years at The University of Texas Rio Grande Valley, his team built four rockets and partnered with companies like SpaceX and United Launch Alliance, who sponsored them, among many other businesses in their area. His team also promoted space exploration through many different educational events within their college and other schools in their local community. In France, he found a chance to work at CNES while getting his master's degree at ISAE SUPAERO, specializing in Space Systems Engineering. At CNES, his primary responsibility is to support the adoption of Model-Based Systems Engineering (MBSE) Tools and Methods for Space Systems Design and Analysis.
Alessandra Vernile
Space Generation Congress 2023 Deputy Manager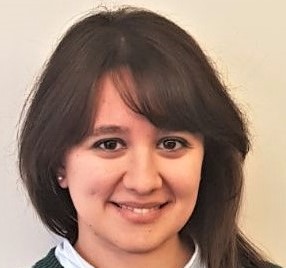 Alessandra Vernile is a young professional with a background in International Relations, Intelligence, and Space Policy. Alessandra took her first steps in the space sector in 2015, joining the European Space Agency (ESA) Strategy Department in Paris with a focus on Member States' space policy developments. In 2016, Alessandra was the recipient of the ASI-SIOI fellowship, bringing her to Vienna to work at the European Space Policy Institute (ESPI). There she investigated the role of private actors in the space sector and had the opportunity of learning more about the contribution of space technology to SDGs. Currently, Alessandra works full-time at Eurisy, facilitating the uptake of satellite-based solutions by societal actors. Within the Space Generation Advisory Council (SGAC), Alessandra served as Project Groups Coordinator between 2018 and 2022. Since 2021, Alessandra has been a member of the IAF EO Technical Committee and is part of the organizing committee of the IAF Launchpad Mentorship Initiative.
Sathiyagayathiri Subramanian
Mentoring Committee Team Member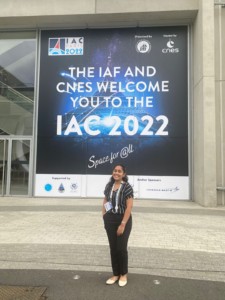 A fresh, passionate aerospace engineering graduate from Amity University Dubai currently working in the industry and looking for more opportunities to learn about the field in depth.
Eshana Mariam John
Mentoring Committee Team Member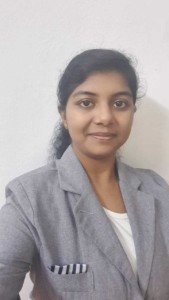 Eshana is an Automation Engineer at Tata Elxsi passionate about outer space exploration and autonomous in-orbit servicing. Furthermore, she volunteers for organizations such as the Moon Village Association. She is an avid Harry Potter fan who enjoys reading books and watching movies.
Alison Waterman
Small Satellites Project Group Co-Lead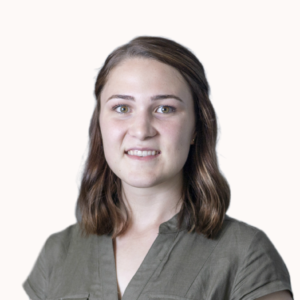 Alison is an Electrical Engineer II at Blue Canyon Technologies in Boulder, Colorado, USA, where she designs small satellite bus hardware and provides technical support to CubeSat missions. She earned her Bachelor's degree in Electrical Engineering from New York University Abu Dhabi in 2020. While living in the United Arab Emirates, she researched collaborative control of UAV swarms and conducted an experiment in microgravity on a Zero-G flight with engineers from Dubai's Mohammed bin Rashid Space Centre. She is enthusiastic about making small satellite design more accessible to students and young professionals around the world.
Gillian Chin
Scholarships Team Member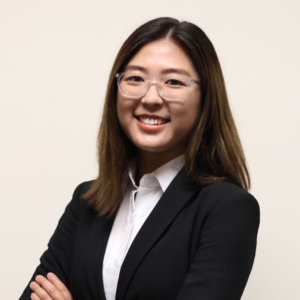 Gillian is the Assistant Manager for Education Programmes and a Senior Instructor at Space Faculty Pte Ltd. In her role, she assists in design, planning, and execution education and outreach programmes, such as International Space Challenge (ISC) and Space Academy Singapore, that help to raise awareness for Southeast Asia's space ecosystem and develop the talent pool. Her passion for space stems from the science fiction books and movies she consumed growing up. Using her background in linguistics, she works to bridge the gap between the space industry and society.
She describes herself as a forever student and wants to learn everything about everything.
Aaruni Sharma
Scholarships Team Member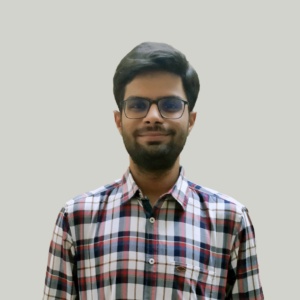 Aaruni is a mechanical engineer from India currently working with ZS. He is interested in space robotics and rocketry and has worked on Martian and lunar rover prototypes as a student. Apart from space sciences, Aaruni enjoys quizzing, badminton and fiction.