SGAC welcomes new team members!
SGAC is proud to announce the following appointments to our team after the latest round of vacancy applications.
Space Medicine and Life Sciences Project Group Vice Co-Lead – Mark Rosenberg
Space Medicine and Life Sciences Project Group Vice Lead – Madison Diamond
Alumni Team Member – Supprabha Nambiar
Alumni Team Member – Federica Angius
Alumni Team Member – Bhavyashree Janardhana
Space and Cyber Security Project Group Co-Lead – Laetitia Cesari Z
Mark Rosenberg
Space Medicine and Life Sciences Project Group Vice Co-Lead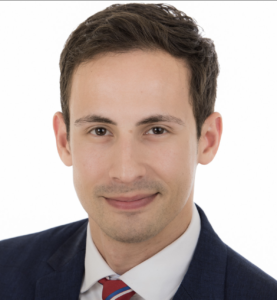 Mark is a third year neurology resident physician at the Medical University of South Carolina and researcher in the effects of the micro-gravity environment on the human brain. He received his medical degree from the Universidad Autónoma de Guadalajara in 2018 and his bachelors in human physiology from the University of Arizona in 2012. He is a chapter founder of the Aerospace Medical Student and Resident Organization and an active member of the Moon Village Association. His research is published in high-powered journals and at prestigious conferences. He grew up staring at the stars and once discovering the world of space medicine became fully immersed and dedicated to promoting the specialty. He plans on further expanding the field of aerospace medicine, particularly its involvement with the nervous system- especially with the ever growing space tourism population. He wants to focus on overcoming challenges posed to the eyes, brain and neuro-vestibular system in order to better understand and eventually treat and manage complications arising from long-duration spaceflight.
Madison Diamond
Space Medicine and Life Sciences Project Group Vice Lead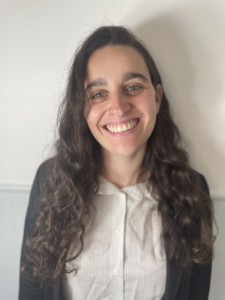 Madison Diamond is a M.Sc. Space Studies student at the University of North Dakota, USA. She is specializing in human factors with a research focus in space psychology and analog habitats. She is also interested in science communication and has a B.Sc. in Microbiology & Immunology from McGill University, Canada.
Supprabha Nambiar
Alumni Team Member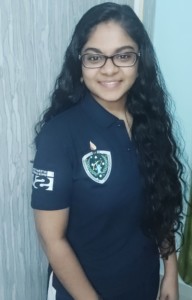 Supprabha Nambiar is a polyglot and for the past 8 years has worked in the linguistic domain as an interpreter, translator, lecturer, etc. She has been the Head Librarian at one of the Indo-French language centers- Alliance Française in India for 4.5 years. Recently, she has worked in various online programs of the International Space University (ISU) as a Library Research Officer and Teaching Associate. Her inclination towards world history, international relations and global affairs was followed by a Diploma in United Nations & International Understanding from Institute of UN Studies. As for her love for science and newly discovered interests in the field of Space and Technology, she is currently pursuing a course of Astrophysics from the Australian National University.
She defines herself as a philanthropist who wishes to explore multidisciplinary fields of profession and contribute to those domains with the skill-set she poses through the various national and international arenas she gets to work in!
Federica Angius
Alumni Team Member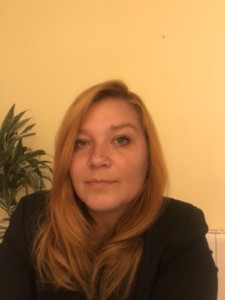 Federica Cinzia Angius is a space law researcher. She graduated in Law in the University of study of Sassari, then she obtained two masters in criminal law. Federica usa il suo atteggiamento positivo e la sua energia instancabile per incoraggiare se stessa e gli altri a lavorare sodo e ad avere successo.
Bhavyashree Janardhana
Alumni Team Member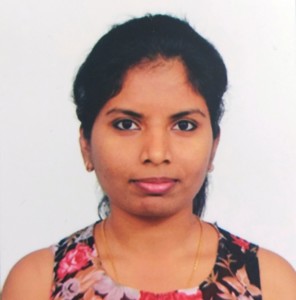 Bhavyashree is a Master's student in Space Engineering at Technical University, Berlin with special interest in chemical rocket propulsion and systems engineering. She is interning in systems engineering and product management at Valispace, a software that helps engineers develop complex hardware. She is a goal-oriented aerospace enthusiast with an optimistic view of the future. She is looking for more opportunities to gain more knowledge and contribute to the development of her peers and the space community as a whole. She also works as an event manager at DeGis in Berlin, a non-profit organisation that bridges the gap between international students and German society, its institutions and business. In this way, she wants to work for the well-being of students and help her fellow students to better integrate into German society. Her main goal is to become a successful professional in the field of space propulsion and contribute to the development of the most advanced propulsion system that will make space travel cheaper. 
She is a travel enthusiast who enjoys hiking, is a Indian classical dancer, and likes to read science fiction novels in her spare time.
Laetitia Cesari Z
Space and Cyber Security Project Group Co-Lead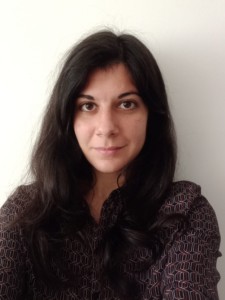 Laetitia is a doctoral researcher in Space Law and Cyber Law at Luxembourg University. She is also currently working for the United Nations Institute for Disarmament Research (UNIDIR). Her primary research areas are legal and political issues related to the cyberspace and space safety, security, stability and sustainability. Prior to joining UNIDIR, she worked in the space industry, specifically in telecommunications. Before that, she had the opportunity to support the work of national governments as part of her course in Space and SatCom Law. She holds an LLM in Space, Communications and Media Law from the University of Luxembourg, a Certificate in International Law from the Hague Academy of International Law, a Master 2 in Transportation and Air Law from the University of Toulouse 1 Capitole, and a Master 1 in Business Law from the University Paris 1 Panthéon-Sorbonne. She is the Director of Programming of the Space Court Foundation and a member of the International Institute of Space Law, of the Société française pour le droit international and of Les Jeunes de l'IHEDN. She became the Space & Cyber Security Project Group Co-Lead in 2021.