SGAC welcomes new team members!
SGAC is proud to announce the following appointments to our team after the latest round of vacancy applications.
Reports Designer – Houda Bellakridi 
African Space Education Program Coordinator – Fama Jallow
Asia-Pacific Regional Communication Manager – Juliah Champion
Asia-Pacific Regional Communication Manager – Khushi Shah
Public Relations & Communications Team Co-Lead – Tsion Endale Bonger
Public Relations & Communications Team Co-Lead – Welandakulage Kaushalya
Houda Bellakridi
Reports Designer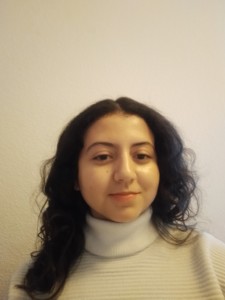 Houda is a Master's student majoring in Aerospace Engineering at ISAE SUPAERO. Beyond her academic endeavours, she decided to launch her professional career in the space sector as a Software Development apprentice. Passionate and empathetic, she enjoys being involved directly in her field seeing projects through from beginning to end. Caring deeply about her relationships, both personal and professional, she hopes to become an impactful leader and a strong advocate for space issues.
Fama Jallow
African Space Education Program Coordinator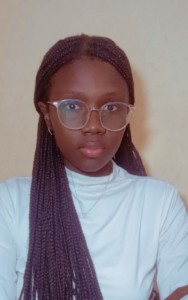 Fama Jallow is currently in the field of aerospace engineering and has experience in machine learning and geographic information systems. She is a space enthusiast who is passionate about the use of space science and technology in Africa. Currently, Fama is The Gambia's first licensed female drone pilot. Fama is a fellow of the Young African Leader Initiative (YALI), a leadership program run by the United States that supports the continent's future leaders. She is also a founding member of Unitalks, a nonprofit organization whose mission is to encourage the next generation of world leaders. Fama is also the current National Point of Contact for The Gambia.
Juliah Champion
Asia-Pacific Regional Communication Manager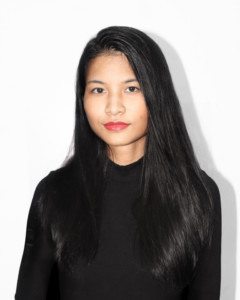 Juliah S. Champion is a Designer, Art Director, Creative Solution Manager, 3D Generalist and Entrepreneur with four years of experience in the Space industry, specialising in science communication and visualisation. She also has five years of experience in the Art & Design industry, specialising in fashion and 3D digital/visual design. Juliah obtained her Bachelor of Arts – BA Fashion/Apparel Design from Accademia Italiana – Arte Moda & Design. Shortly after, she expanded her interest into the 3D (CAD) programs, which allowed her to go beyond the world of fashion into other types of design. Juliah was mesmerised by the process of transferring ideas into visual/digital Art and discovered that this is an excellent form/method of communication. Ultimately, it inspired her to found a company called MANRVA, a brand that aims to bridge Space, Art and Design—introducing the idea of space exploration, culture and industry to a broader audience in a new format. As a designer, Juliah constantly looked for ways to develop and ensure her growth in design. She highly values efficiency and creativity and how they integrate into one another. An essential part of her creative process comes from knowing the production process, thus ultimately delivering an idea with style and functionality.
Khushi Shah
Asia-Pacific Regional Communication Manager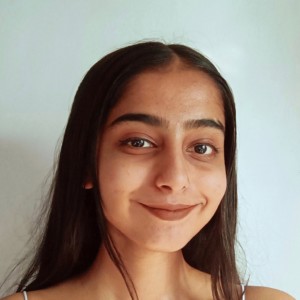 Khushi Shah (she/her) is a Mechanical Engineer and Artist from India. Since her recent graduation, she has been researching strategies for Cislunar Space Traffic Management. She is interested in utilizing design for building a safe and sustainable environment both on our planet and in space. At SGAC, she co-leads engineering and exploration projects such as Domi Inter Astra: A Home Among the Stars, Space Exploration Roadmap Committee, and CubeSat-based mission to Uranus. As a fierce advocate for gender minority empowerment, she works with the Our Giant Leap Initiative and WoAA India. She is the Project Leader of Space to Reflect, an outreach initiative, created to change how we view participation in the space sector. As an artist & content creator, she has created podcasts, magazines, articles & illustrations for space education and science communication.
Tsion Endale Bonger
Public Relations & Communications Team Co-Lead
She is an Ethiopian citizen who had to travel halfway across the globe to get one step closer to fulfilling her dreams. She got a fully funded scholarship by the government of India to study at the Hindustan Institute of Technology and Science(HITS) in Aerospace Engineering for her bachelor's degree. Maintaining good grades while being involved in activities was never a problem for her. She is a Foreign Secretary for the student council for the academic year of 2022-23. As a young visionary woman, working to improve herself is her number one goal. For the same purpose, she joined AIESEC in February 2021. By the time she finished her time in AIESEC in Chennai, she was the Director of Operation for the Incoming Global Talent department. She worked as a TV program host for STEMpower Ethiopia. She was also a teacher and member of the leadership group for child ministry in her church. Who is she? She is Tsion Endale, a skilled public speaker, team and project manager, and extrovert person. She looks forward to working in the aerospace industry and youth community.
Welandakulage Kaushalya
Public Relations & Communications Team Co-Lead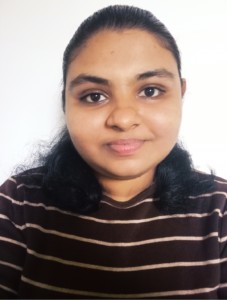 Anne is a recent graduate of London Metropolitan University(UK) with a degree in Honors BSc in Computer Science. She is also a final-year nursing student at Metropolia University of Applied Sciences in Helsinki, Finland. Anne has a passion for both technology and healthcare. She is a huge space enthusiast as well as a very creative person who enjoys design and art. Anne has prior experience working on various SGAC PR & Communications teams. Her dream is to be involved in invention and the development of different fields of health and technology.