The Space Generation Advisory Council is pleased to have another fantastic line-up of international speakers for the 2018 Space Generation Congress. These will be announced soon. This page will be updated with more details as they become available, so check back often.
Working Group Speakers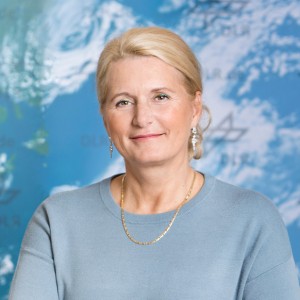 Pascale Ehrenfreund
Chair, German Aerospace Center (DLR)
Pascale Ehrenfreund is the Chair of the Executive Board of the German Aerospace Center (DLR). The German Aerospace Center is among the largest centers for aerospace in Europe with more than 8200 employees at 40 institutes and 20 locations in Germany. Since two decades she contributed as Principal Investigator, Co-Investigator and Team leader to ESA and NASA astronomy and planetary missions as well as experiments in low Earth orbit and on the International Space Station. Pascale Ehrenfreund is also Research Professor of Space Policy and International Affairs at the Space Policy Institute/George Washington University in Washington DC. From 2013-2015 she was President of the Austrian Science Fund (FWF). Pascale Ehrenfreund holds a Master degree in Molecular Biology, a PhD in Astrophysics, and a Master degree in Management & Leadership. The asteroid "9826 Ehrenfreund 2114 T-3" bears her name.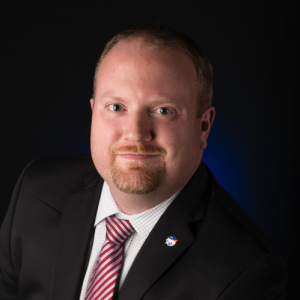 Jason Crusan
Director for the Advanced Exploration Systems (AES) Division with the Human Exploration and Operations Mission Directorate (HEOMD) at the National Aeronautics and Space Administration (NASA)
Jason Crusan is the Director for the Advanced Exploration Systems (AES) Division with the Human Exploration and Operations Mission Directorate (HEOMD) at the National Aeronautics and Space Administration (NASA).   He is the senior executive, manager, principle advisor and advocate on technology and innovation approaches leading to new flight and system capabilities for human exploration. Jason manages 500-600 Civil Servants with an active portfolio of 20-30 engineering and design projects.  He leads integration with the Space Technology Mission Directorate and the other HEOMD programs such as the International Space Station and the Exploration System Development Programs.
Using an integrated approach that leverages public-private partnerships, industry, international partners, and academia, Mr. Crusan leads AES across all NASA Centers, developing and maintaining critical human spaceflight capabilities; maturing new integrated systems, instruments, and ground systems; and delivering critical multi-million dollar flight hardware for NASA. He provides the executive management and leadership needed to develop the right technology development strategies, system acquisition strategies, contracting mechanisms, joint investment models and partnerships—in short, he develops the innovative approaches needed to maximize NASA's access to new technologies and capabilities for human spaceflight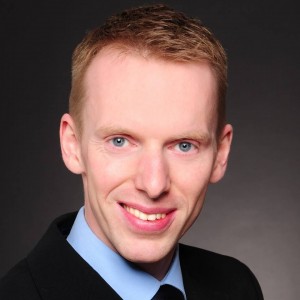 Patrick O'Keeffe
Managing Director, AMC Solutions & Non-Resident Fellow, Institute for Security Policy at Kiel University (ISPK)
Patrick O'Keeffe is an international security and policy expert focusing on the multidisciplinary environment of aerospace, maritime, and cyber. In his function as the Managing Director of AMC Solutions and Non-Resident Fellow at the Institute for Security Policy at Kiel University (ISPK), Center for Asia-Pacific Strategy and Security, Patrick O'Keeffe is supporting various entities in the transformation of aerospace, maritime, and cyber strategies and policies. Until recently, Patrick O'Keeffe served as a German Navy Officer at a NATO Centre of Excellence, facilitated between NATO partners, UN bodies, academia and industry, and presented as guest speaker and opening keynote at several security conferences. An aerospace engineer specialized in astrodynamics and satellite operations and a former military aviator, Patrick O'Keeffe studied international law and economics, and publishes on international security and space capabilities.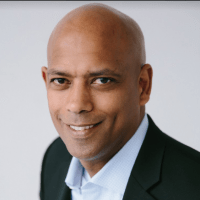 Jose Ocasion-Christian
Chief Executive Officer of Caelus Partners
Jose Ocasio-Christian is the Chief Executive Officer of Caelus Partners, an organization focused on Space industry opportunities and Investors by providing strategic consulting investment services that are of value to investors, entrepreneurs and nation state governments.  His areas of focus are to build partnerships between Nation-State space agencies, commercial organizations and investors (both individual, venture capital, nation-states and banking institutions) to harmonize and create Space opportunities that impact general audiences globally.  He manages space investment deals that are valued between $10M and higher and are applicable to Earth markets. Additionally, he is responsible for leading the efforts globally to identify and influence national and international policy gaps in the economic and security arena that impact the investment deals as well as individuals associated with it.
A key project within Caelus Partners that he is leading is a project to institutionalize and bring global economic, nation state and social stability to the space domain – Community in Space™.  The Community in Space™ (CiS) is a privately led concept that allows for all interested stakeholders (nation-states, businesses and scientific organizations) to have a common frame of reference in order to develop the requirements to sustain and improve the social, economic, and governing environment in the space domain in a nation-state dominated and volatile environment.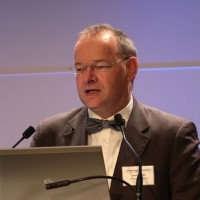 Ludger Fröbel
National Technical Authority (NTA), Strategic Partnerships, ArianeGroup
Ludger Fröbel is the National Technical Authority Germany at ArianeGroup.  ArianeGroup is a joint venture of Airbus and Safran to take the European space industry to the highest possible level. ArianeGroup houses the entire scope of civil and military launcher activities and competences with a workforce of over 9,000 employees in France and Germany. Since more than 30 years he worked as a physicist and manager  in the space domain starting with the German Spacelab D-2 mission as manager for the flight software at the German Aerospace Center (DLR), heading space technology activities for space operation at DLR, being R&T program manager for space technology and transportation at DLR in the 2000ies and joined Astrium ST in 2010 finally as the R&T director. At ArianeGroup he is now  in charge of strategic partnership on research and innovation to prepare the future of ArianeGroup. Ludger Fröbel holds a diploma in high energy physics at University Bonn, Germany and CERN, Switzerland and a master degree for space systems engineering from TU Delft, Netherlands.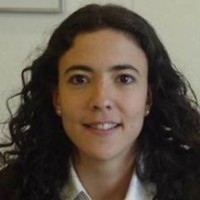 Christina Giannopapa
Head of the Political Affairs Office, European Space Agency
Dr. Christina Giannopapa is Head of Political Affairs Office in the Strategy Department of the Director General's Services of the European Space Agency (ESA) in Paris. She is responsible i.a for developing political aspects of security. From 2010 to 2012 she has been seconded from the Agency as Resident Fellow at the European Space Policy Institute (ESPI) in Vienna, where she has been supporting the European Interparliamentary Space Conference (EISC) and lead studies on innovation, Galileo, Copernicus and Africa. In the policy areas she also worked briefly in DG Research, European Commission. From 2007 to 2010, she has been working in the Mechanical Engineering Department of the Technical and Quality Management Directorate of ESA in the Netherlands. Prior to joining ESA she has worked as a consultant to high-tech industries in research and technology development. She held positions in academia in Eindhoven University of Technology, the Netherlands and in the University of London, UK. She has received 14 academic scholarships and awards and has 40 publications in peer-reviewed journals and conferences. She holds a PhD in Engineering and Applied Mathematics; an MEng in Manufacturing Systems Engineering and Mechatronics; and an MBA in International Management from the University of London, UK. Additionally, she holds an assistant professor position in the Department of Industrial Engineering & Innovation Sciences at Eindhoven University of Technology. She is the chairperson of the Fluid Structure Interaction (FSI) Committee of the American Society of Mechanical Engineers (ASME) and is the chairperson of the Committee for Liaison with International Organisations and Developing
Nations (CLIODN) of the International Astronautical Federation (IAF).
Dr. Oliver Romberg
Head of the DLR department System Analysis Space Segment for the German Aerospace Center
Dr. Oliver Romberg studied Mechanical Engineering with specialization in Mechanics, performed his phD at the Institute for Mechanics of the University of Hannover in 1998 and worked since then in the field of Space Technology. In the year 1998 he started in the company OHB System in Bremen, Germany as Systems Engineer, Project Manager and later as deputy department head. In parallel he gave lectures in Mechanics at the University of Applied Science in Bremen. Since 2007 Dr. Romberg works as head of the DLR department System Analysis Space Segment for the German Aerospace Center. As assistant professor he gives lectures in Systems and Concurrent Engineering at the University of Bremen.
Dr. Minoo Rathnasabapathy
Research Engineer Massachusetts Institute of Technology (MIT) Media Lab
Dr. Minoo Rathnasabapathy is a Research Engineer within the Space Enabled Research Group at the MIT Media Lab. In this role, she helps coordinate projects in collaboration with international development organizations, national governments and entrepreneurial companies to apply space technology in support of the Sustainable Development Goals. She also leads efforts in writing proposals, communicating the team's work through writing and speaking, as well as and mentoring students. Previously, Dr. Rathnasabapathy served as the Executive Director of the Space Generation Advisory Council (SGAC), a global non-governmental organization which acts in support of the United Nations Programme on Space Applications, based in Vienna, Austria. Dr. Rathnasabapathy was responsible for leading the operations, business development, strategy, and policy output for SGAC, a network that represents over 10,000 university students and young professionals in 110+ countries. Dr. Rathnasabapathy earned her Ph.D in Aerospace Engineering from RMIT University, researching the impact dynamics of novel materials used in aerospace structures. Dr. Rathnasabapathy serves as a member of the World Economic Forum Global Future Council on Space Technology and the Generation-Next Advisory Board for Via Satellite.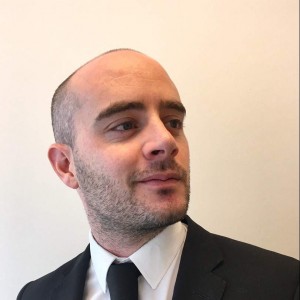 Thibaud Delourme
Team Leader for Copernicus User Uptake, Unit on Space Data for Societal Challenges and
Growth, European Commission
Thibaud Delourme joined the European Commission in 2013, where he worked in the Chief Economist unit of the Directorate General for Industry and Internal Market (DG GROW). He is now team leader for Copernicus user uptake in the unit on Space Data for Societal Challenges and Growth. His team develops initiatives to increase the use of Copernicus and to foster innovation in the space data sector, notably by supporting start-ups, universities and public organisations. Thibaud Delourme studied Economics at the University of Oxford.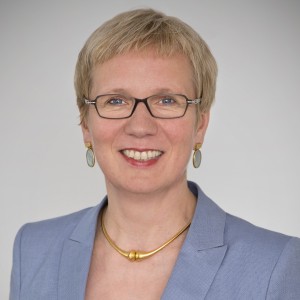 Eva Quante-Brandt
Presidents of the Joint Science Conference of the German Bundesländer, City of Bremen
Professor Dr. Eva Quante-Brandt was born 1960 in Bremen and is married with two children. She studied Pedagogy, German Philology and Physical Education at the University of Hamburg and became a College teacher in Bremen. In 2011 she was elected State Secretary of the Free Hanseatic City of Bremen for European Affairs and Development Cooporation. In 2012 she became the Senator for Education and Science. She stayed in office until mid-June 2015, before she became the Senator for Science, Health and Consumer Protection under Major Carsten Sieling. Eva Quante-Brandt was a long term Chairwoman of the Young Socialists in the SPD-Regional Association Bremen, the General Students Committee at Hamburg University, Head of the Sports Youth Bremen. Professor Dr. Quante-Brandt re-elected as one of two Presidents of the Joint Science Conference of the German Bundesländer in 2017.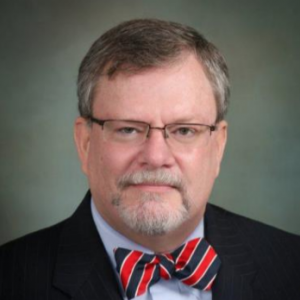 Michael Hawes
Vice President and Orion Program Manager, Lockheed Martin
As Vice President and Orion Program Manager, Dr. Hawes brings a diverse background of program management, aerospace engineering, mission operations, and leadership experience that is critical to leading one of Lockheed Martin's most notable programs.
He joined Lockheed Martin in July 2011 after concluding a 33-year career with the National Aeronautics and Space Administration (NASA) that began with his role on the Mission Control team for the Skylab Reentry in 1979. He has held many leadership positions in the
space industry as Director for Human Space Flight Programs with Lockheed Martin's Washington Operations organization, and as the Associate Administrator for Independent Program and Cost Evaluation where he was responsible for providing objective studies and analyses in support of policy, program, and budget decisions by the NASA Administrator.
In addition, he served as Deputy Associate Administrator, International Space Station (ISS) and Program Director for the ISS; Deputy Associate Administrator for Program Integration in the Office of Space Operations at NASA Headquarters; and supported the Space Shuttle Program focusing on Return to Flight actions as well as the transition and disposition of assets at the program's conclusion.
Among many career awards, Dr. Hawes has received NASA's Distinguished Service and Outstanding Leadership Medals. He has been recognized with three Senior Executive Service Rank Awards and was the NASA recipient of the Prince of Asturias Award from His Royal Highness, the Prince of Spain. Dr. Hawes was inducted as a member of the International Academy of Astronautics in September 2013. He is an Associate Fellow of the American Institute of Aeronautics and Astronautics (AIAA) and a Fellow of the American Astronautical Society.
He holds a bachelor's degree in Aerospace Engineering from the University of Notre Dame and Masters and Doctor of Science of Engineering Management degrees from the George Washington University. He is also a graduate in Program Management from the Defense Systems Management College, Ft. Belvoir, Va.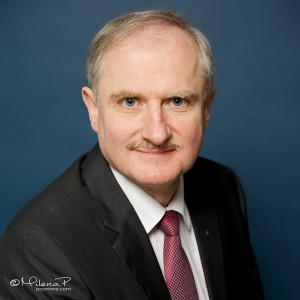 Christian Feichtinger
Executive Director, International Astronautical Federation
Dr Feichtinger took up the post of IAF Executive Director on 1 January 2012.
Before moving to the IAF, Feichtinger, who comes from Austria, spent three years as senior advisor on exploration at the European Space Agency (ESA). Prior to that, he was head of ESA's permanent mission in the Russian Federation, after having worked as the Agency's representative for human space flight and exploration in Moscow during 10 years.
Previous positions Feichtinger held include: flight operations support manager for the Euro-Russian EUROMIR-94 and 95 missions at the Russian mission control centre near Moscow; liaison officer to Russian organisations within the EUROMIR-94 and 95 mission management teams at the ESTEC technical centre in the Netherlands; and technical manager of the Soviet-Austrian AUSTROMIR project and follow-on missions.
Feichtinger holds a PhD in space experimentation from Graz University of Technology, Austria.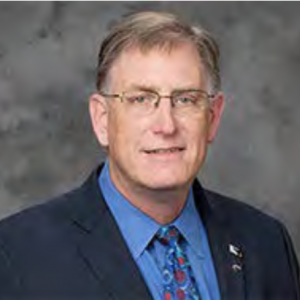 Dan Dumbacher
Executive Director, American Institute of Aeronautics and Astronautics (AIAA)
Dan Dumbacher is the Executive Director of the American Institute of Aeronautics and Astronautics (AIAA).
Before joining the AIAA staff in January 2018, Dumbacher was a Professor of Engineering Practice in the School of Aeronautics and Astronautics at Purdue University, where he taught courses in systems thinking, systems engineering, and space policy.
Prior to Purdue, Dumbacher served as the Deputy Associate Administrator, Exploration Systems Development Division, Human Exploration and Operations Mission Directorate at NASA Headquarters. In that capacity, he provided leadership and management as the Program Director
for Exploration Systems Development, which included: the Space Launch System, Orion, and Ground Systems Development and Operations development and integration efforts. He led a national team of over 5,000, spanning all NASA centers and industry, and was responsible for a $3 billion annual budget.
During his career, he has received numerous awards and honors including the coveted Silver Snoopy Award and the NASA Distinguished Service Medal. In 2015, Purdue recognized him with the Gustafson Teaching Award.
Dumbacher earned his bachelor's degree in mechanical engineering from Purdue University and a master's degree in business administration from the University of Alabama in Huntsville. He has also completed the Senior Managers in Government program at Harvard University.
Dumbacher is a native of Indianapolis, Indiana. He and his wife Lee have three grown children.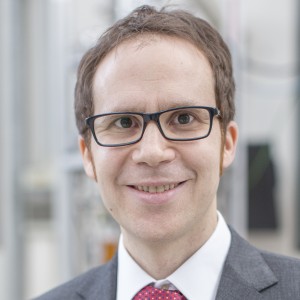 Marc Avila
Executive Director of the Center of Applied Space Technology and Microgravity (ZARM) and Professor for fluid mechanics at the Faculty of Production Engineering of the University of Bremen
Marc Avila studied mathematics at the Universitat Autònoma de Barcelona and at the University of Glasgow. From 2005 to 2008 he did his doctorate on fluid mechanics at the Universitat Politècnica de Catalunya in Barcelona. Half of his graduation time he spent at the Arizona State University as a research scholar. After his graduation, he was a postdoc at the Max-Planck-Institut für Dynamik und Selbstorganisation in Göttingen working with Prof. Björn Hof. From 2011 to 2016 he held a professorship for simulation in nano- and microfluidic mechanics in the Friedrich-Alexander-Universität Erlangen-Nürnberg. Since March 2016 he is the Executive Director of the Center of Applied Space Technology and Microgravity (ZARM) and Professor for fluid mechanics at the Faculty of Production Engineering of the University of Bremen. For his work on turbulence he received the Young Scientist Award of the European Mechanics Society in 2009, and in 2018, he was awarded the Richard-von-Mises Prize of the International Association of Applied Mathematics and Mechanics (GAMM). He aims at supporting the new generations of young scientists and engineers, as well as increasing the impact of science beyond the scientific community.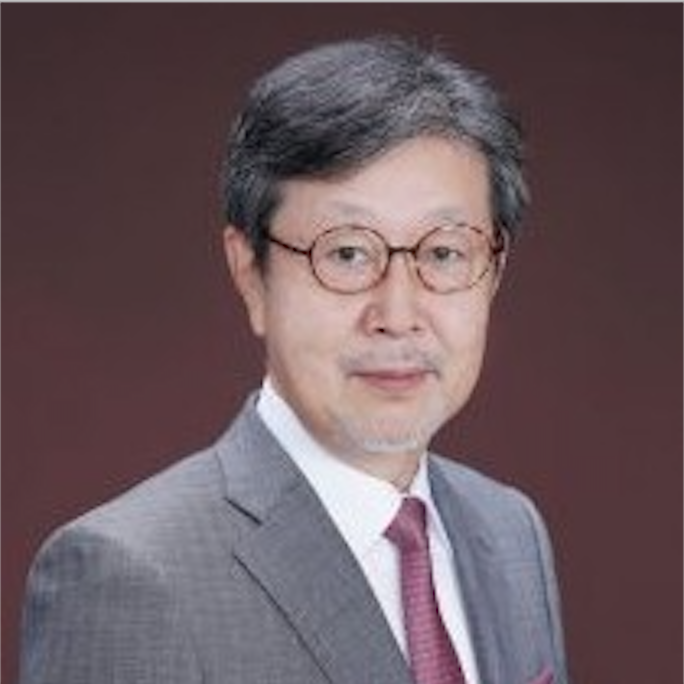 Dr. Seishiro Kibe
Senior Advisor of International Relations and Research, Japan Aerospace Exploration Agency (JAXA)
Dr. Kibe is a Senior Advisor of International Relations and Research Dept. of Japan Aerospace Exploration Agency (JAXA). He received the B.S. degree of Aerospace Engineering in 1975, the M.S. degree of Structural Dynamics in 1977, and Doctoral degree of Engineering in 1981, all from Tokyo University. In 1981, he joined the National Aerospace Laboratory of Japan (NAL). In 1985, he seconded to the Science and Technology Agency of Government of Japan to support planning activity of Japan's participation in the International Space Station program. In 2003, he was appointed as the Deputy Director for the Strategic Planning and Management Dept. of JAXA, on the merger of NAL, the National Space Development Agency of Japan (NASDA), and the Institute of Space and Astronautical Science (ISAS). In 2005, he was appointed as the Advisor to the HQ of R&D Directorate. He was also appointed as the Executive Secretary of the Local Organizing Committee of the International Astronautical Congress (IAC) 2005 Fukuoka, and contributed tremendously to the great success of the Congress. In 2006, he was seconded to the Visiting Professor of the Asian Institute of Technology, in Thailand. In 2009, He was appointed as the Director of the Innovative Technology Research Center of Research and Development Directorate, the Special Advisor to Director in 2012 and the Senior Advisor in 2017.
He was heavily involved the IAF related and International activities as follows;
Executive Secretary of the Local Organizing Committee of IAC 2005 Fukuoka
Member of the Congress and Symposium Advisory Committee (CSAC) of IAF since 2006
Member of the Space Debris Committee of the International Academy of Astronautics (IAA)
Japan's delegation to the Inter-Agency Space Debris Coordination Committee (IADC) from 2009 to 2013
Vice Chair of the COSPAR Panel on Potentially Environmentally Detrimental Activities from 2012 to2016
Member of the Board of Trustees of the International Space University from2011, Vice Chair from 2013
Awards;
the Award for Exquisite Research Activity from Minster of Science and Technology Agency in 2000
the Special Award for Research, Eco-Engineering Society in 2010
Fellow, Japan Association of International Commission of Agricultural and Biosystems Engineering in2014
IAA Section Award in 2017
Working Group Subject Matter Experts (SMEs)