Space Generation Fusion Forum 2022 Organizing Team
SGFF is managed and organized by a dedicated team of SGAC volunteers. Volunteering for SGFF is a unique and valuable opportunity to get involved in SGAC, and to contribute to the success of the event. Opportunities to volunteer for next year's SGFF, along with other SGAC positions, may be found on the SGAC vacancies page, here. 
This year's SGFF organizing team is:
Managers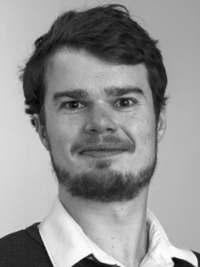 Tasman Powis
SGFF 2022 Manager
Tasman Powis is an Australian expat currently working as an associate computational physicist at the Princeton Plasma Physics Laboratory. His research focus is on the physics of fusion energy and the modeling of advanced spacecraft propulsion concepts. He is also involved in researching the regulations and policy regarding the use of nuclear power and propulsion systems in outer space, with the aim of motivating their peaceful, safe and reliable application.
Tasman has been a member of SGAC since 2012 when he attended the Space Generation Congress in Naples. He has since attended numerous SGAC events and contributed for several years as a member of the Space Generation Fusion Forum organizing team. Tasman is looking forward to working with the SGFF team to build on the legacy of past Fusion Forum's and lead an exciting and engaging SGFF in 2022.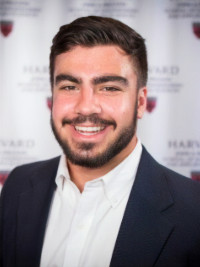 Simon Shuham
SGFF 2022 Deputy Manager
Simon Shuham is a Senior Sales Engineer at Ursa Major Technologies, a Colorado-based rocket engine manufacturer. Prior to joining Ursa Major, Simon was a propulsion engineer at Blue Origin working on the design, integration, assembly, and test of the BE-3U and BE-4 engines. Before Blue Origin, Simon worked at United Launch Alliance as a propulsion engineer, developing fluid systems and components for the Atlas, Delta, and Vulcan launch vehicles.
Simon is an Aviation Week 20 Twenties recipient and remains involved in a variety of young professional development organizations including SGAC, SEDS, AIAA, the Zed Factor Fellowship and Seattle's Museum of Flight. Simon graduated from Harvard College with a Bachelor of Science in Mechanical Engineering and from the University of Colorado Boulder with a Master of Science in Aerospace Engineering.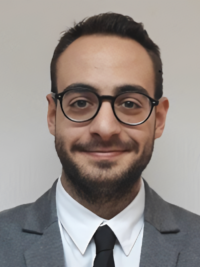 Matteo Cappella
Delegates Coordinator
Matteo Cappella works as Regulatory Affairs Specialist at Leaf Space, where he contributes to the development and deployment of the company's Ground Segment-as-a-Service worldwide, being in charge of space and ground segment licensing for Leaf and its customers. He is also the secretary and board member of the Commercial SmallSat Spectrum Management Association (CSSMA).
Previously, Matteo worked at the Space Generation Advisory Council (SGAC) as Operations Manager, and he conducted research as part of the Space Power and Policy Applied Research Consortium (SPPARC)(Flinders University), and at the European Space Policy Institute (ESPI), covering topics on space policy, international relations, and entrepreneurship.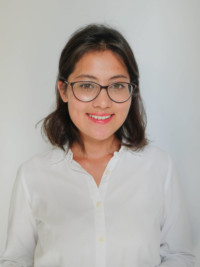 Simran Dhoju
Delegates Coordinator
Simran Dhoju is a rising junior at The University of Alabama majoring in aerospace engineering and minoring in applied mathematics and mechanical engineering. She is a 2021 Zed factor fellow and interned as a propulsion engineer at Wisk Aero. As the founder of Women of Aeronautics and Astronautics (WoAA) Nepal, she is passionate about creating an inclusive community for women and gender minorities in the aerospace industry.
She is the current Project Manager at Alabama Rocketry Association's solid rocket team competing at the Spaceport America Cup 2022, and previously served as the Propulsion Lead. Through SEDS Nepal, she helps to identify opportunities within the aerospace industry and make it accessible for students in Nepal. Her ultimate goal in life is to make aerospace accessible to all and create a community where diversity is not judged, but celebrated. Outside of engineering and community service, she enjoys hiking, skiing, and writing spoken word poetry.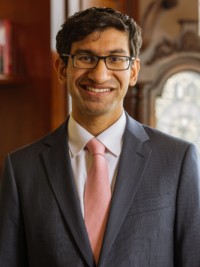 Ajeet Hansra
Delegates Coordinator
Ajeet Hansra is an investment professional at EQT Partners, a global investment manager focused on active ownership strategies. He currently focuses on private equity investments in the software, healthcare IT, and broader technology sectors. He was previously an investment professional at New Mountain Capital, a New York based alternative asset manager, as well as the Deputy Chief Of Staff to the Global Managing Partner at McKinsey & Company. He has also served as SGAC's Treasurer and ECOSOC Coordinator, and on the organizing teams for both SGFF and SGC. Ajeet graduated from Duke University in Durham, North Carolina, with a degree in Mechanical Engineering.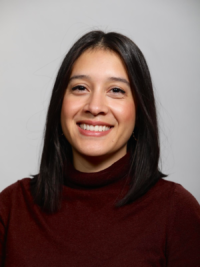 Kathy Vega Mulvaney
Delegates Coordinator
Kathy is currently a systems engineer at Ball Aerospace and is also the CEO/founder of GoSats, a startup working to improve accessibility, connection, and information for building CubeSats. She also previously co-founded & led a startup called ShineOn bikes, where she helped develop and manufacture a safer bike light which was sold to hundreds of cyclists. Prior to her engineering & entrepreneurship career, Kathy was a middle school teacher. She is passionate about diversity, equity, and inclusion of underrepresented groups in STEM and volunteers through various organizations.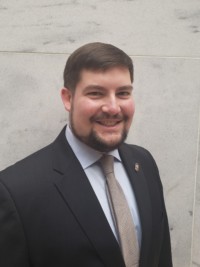 Michael Barton
Communications Coordinator
Michael works at a NASA contracting firm in astrodynamics sales and business development, and he also works with several advocacy groups on the Hill looking to advance the mission of NASA and particularly nearby Goddard Space Flight Center. Michael has previously worked at NASA Kennedy Space Center on Space Shuttle GNC, at NASA Glenn Research Center on computational fluid dynamics for the Blended Wing Body program, on NOAA's DSCOVR space weather satellite, on USGS's Landsat 8 satellite, and on the collision avoidance system for the International Space Station. Michael brings advocacy experience, industry knowledge and engineering practice to the Fusion Forum, where he looks forward to working with the Delegates to find solutions in space sustainability.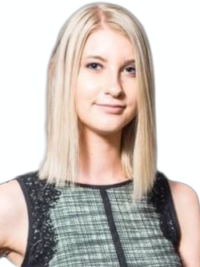 Paige Arnold
Communications Coordinator
Paige Arnold is a communications professional with 5+ years of experience in brand management. She has developed numerous communications campaigns for higher education institutions, small businesses and nonprofits. In addition to her communications career she has also served as a correspondant for The Gainsville Sun specializing in investigative reporting. Paige graduated with a Bachelor of Science in Public Relations with an outside concentration in international development from the University of Florida. She plans to attend law school where she can marry her interest in the legal system with her enthusiasm for space exploration.
David Lindgren
Communications Coordinator
David Lindgren is an experienced international affairs professional and space policy researcher who is passionate about addressing questions of ethics and equity in the space and innovation industries. He has extensive experience in program management, proposal and business development, and policy analysis. He has held positions at the United States Agency for International Development (USAID), led the Office of Research at American University's School of International Service, and supported democracy and human rights programs from Johannesburg and Washington, DC-based roles as a member of Freedom House. David graduated from American University's School of International Service with a BA in International Studies and obtained his MPhil in Space Studies from the University of Cape Town.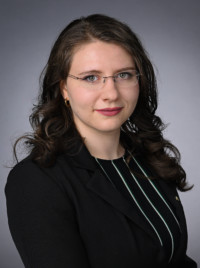 Vera Demchenko
Logistics Coordinator
Vera currently works as a Systems Test and Verification Engineer on the Lockheed Martin's Orion Program. In 2019, she completed her Astrophysics BA at University of Colorado Boulder. Vera is a Class of 2019 Brooke Owens Fellow, a young professional mentor for the Zed Factor Fellowship and Patti Grace Smith Fellowship, and an active member of SGAC. She is passionate about commercial space programs and space sustainability. Previously, Vera has interned at NASA Goddard Space Flight Center as the Outreach Coordinator and has worked as a Public Presenter at the Fiske Planetarium. She encourages young people from all backgrounds to pursue their professional development goals and takes great pleasure in being a mentor for the next generation. Vera's goal is to be an Aerospace Business Development leader.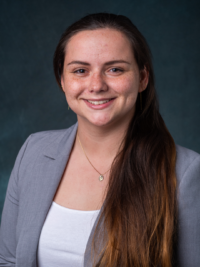 Shayna Hume
Logistics Coordinator
Shayna Hume is a Ph.D. student at the University of Colorado Boulder, in the astrodynamics department, researching Martian Entry, Descent, and Landing. She is an NSFGRFP fellow, MIFP fellow, and active member of SGAC as the co-lead of the Mentorship Program. She is also currently interning with the Jet Propulsion Laboratory's Sample Return Lander team until 2022.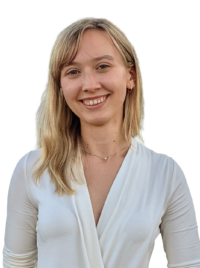 China Hagström
Logistics Coordinator
China is a MIT Research Assistant at the Laboratory for Aviation and the Environment. She received an Aerospace Engineering B.S. from UCLA in 2020. Now a developer on Cantera, an open-source chemical kinetics, thermodynamics, and transport program, she's creating the first comprehensive atmospheric impacts analysis of current and future space launches.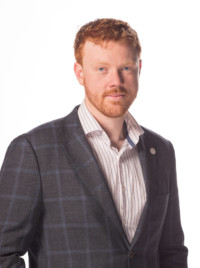 Chris Capon
Programs Coordinator
Dr. Christopher Capon is a specialist in computational engineering with qualifications and experience in aerospace and plasma systems engineering, digital engineering and project management. He obtained his bachelor's in mechanical and aerospace engineering at the University of Queensland, and his PhD in Aerospace Engineering at UNSW Canberra @ the Australian Defence Force Academy. He has supported the design, development, testing and operations of four in-orbit space mission, is the scientific lead for a world-first plasma aerodynamics experiment currently in-orbit, is the co-founded and CEO of Nominal Systems (formerly Space Services Australia), was Co-Chair of COSPAR-K – an Australian Space STEM event – and was awarded the Australian Space Industry's "Rising Star of the Year" in 2021.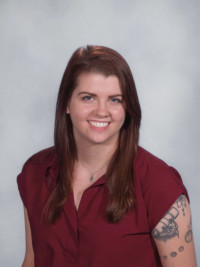 Madison Telles
Programs Coordinator
Madison is currently a Systems Engineer in the Safety and Mission Assurance department at Virgin Orbit, a small-satellite launch company, based in Long Beach, CA, USA. Her role covers a multitude of responsibilities, including risk management and federal launch licensing. Madison graduated in 2019 from Stevens Institute of Technology in Hoboken, NJ, USA, earning a Bachelor's of Engineering in Mechanical Engineering with a secondary specialty in Pre-Law and Public Policy.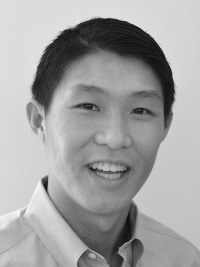 Manwei Chan
Programs Coordinator
Manwei Chan is an NSF Fellow and Ph.D. candidate in aerospace engineering at MIT. He wants to mature the commercial space ecosystem, eventually allowing more people and projects to utilize space. For his master's degree, he wrote a guidance algorithm that would allow satellite servicing vehicles to dock with a tumbling object. While in graduate school, he consulted for OrbitFab, a start-up working to establish an in-space gas station infrastructure. He is also a 2019 Matthew Isakowitz Fellow, and while at NanoRacks, developed strategies for commercial space station applications. Outside of academia, he is involved with STEM outreach, running the MIT Space Seminar and other events to get the community excited about space. In his free time, he likes to ski, hike, and play football (soccer).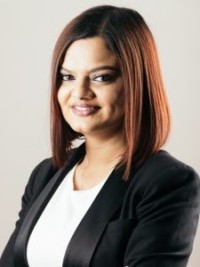 Swetha Kotichintala
Programs Coordinator
Swetha has 8+ years of industry experience in design, analysis, testing, manufacturing, systems and project management. Currently, she is the Product Safety, Export control (technology) and Industry Regulations Leader at General Electric International Inc. She's also VP of Business and Strategy Development for Exobotics (upcoming). Prior to it, she worked on CubeSats, most known for India's first ever small satellite launched in 2010 through ISRO's PSLV C15. She's an Aerospace Engineer by education and a certified STEM ambassador with Engineers Without Borders (EWB). She's also an Industry Mentor at Strathclyde University for Mechanical and Aerospace Engineering undergraduate students and a member of various societies and organizations, especially supporting Women in Aerospace/Technology. At SGAC, she's YGNSS PG co-lead.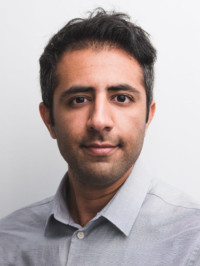 Zaid Rana
Programs Coordinator
Zaid Rana is a junior program scientist at the Canadian Space Agency. He previously completed a traineeship in space resources and space operations at the European Space Agency, including strategic planning within the International Space Exploration Coordination Group. Before that, he led the development of SC-ODIN at Concordia University, a 3U CubeSat mission launching in 2022 to retrieve dust aerosol optical depth measurements over Canada, Argentina, Angola, Namibia and South Africa to improve our understanding of past and future climates.
Zaid is passionate about space advocacy and aspires to co-create a community of inclusive and thoughtful leaders. He remains actively involved with the Space Generation Advisory Council, a global NGO which aims to represent university students and young space professionals to the UN, space agencies, industry, and academia.