SGAC announces the winner of the UKSA Scholarship to attend SGFF2021
SGAC has partnered with the UK Space Agency to bring 1 student or young professional to attend the 9th Space Generation Fusion Forum (August 21–23, 2021) and the first day of the 36th Space Symposium (August 23) in Colorado Springs, USA.
Congratulations to Zhen Cahilog!
Zhen Cahilog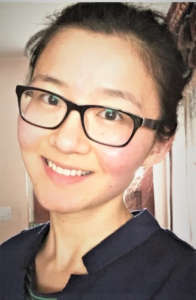 Zhen is a doctor currently working in London, having studied Medicine and a Bachelor's degree in Pharmacology at Imperial College. She aspires to pursue a career that aims to combine all of her interests in academic research and clinical practice in the fields of Space Medicine, Anaesthesia & Intensive Care. Within SGAC, she is currently participating in a number of ongoing research projects with the Space Medicine and Life Sciences Project Group. She has supported multiple outreach initiatives and teaching activities both at Imperial College, and while volunteering as a UK STEM Ambassador, to encourage more young people to engage with STEM subjects. Zhen is also committed to increasing diversity within the STEM fields through her involvement in the UN Space4Women network. Outside of work she enjoys playing basketball and stargazing/astrophotography whenever the London night sky allows!
"It is an incredible honour to have been awarded the 2021 UK Space Agency Scholarship. I am so excited to attend my first SGFF and Space Symposium, and cannot wait to meet my fellow Space enthusiasts from around the world!"