One of the main missions of SGAC is to facilitate access to the world's major space conferences for young professionals and students. The Space Generation Leadership Award enables five outstanding SGAC members to attend the 17th Space Generation Congress and the 69th International Astronautical Congress in Bremen, Germany.
Every year, SGAC receives an outstanding number of high quality applications. Congratulations to all selected awardees of the SGAC 2018 Space Generation Leadership Awards.
Abraham Akinwale (Nigeria)
Akinwale Abraham Tobiloba is a graduate of Mechanical Engineering, Obafemi Awolowo University (OAU), Ile-Ife, Nigeria. He is the Co-Founder of AirDroneCorp, a start-up that designs and manufactures fixed wings unmanned aerial vehicle. He is currently the National Point of Contact Nigeria for the Space Generation Advisory Council. He is one of the student representatives of the University Space Engineering Consortium, Nigerian Chapter. He was the Event Manager for the First African Space Generation Workshop 2017. He has a passion for building the youths and developing young minds on space matters. In his private time, he loves writing, cooking and meditating. He is very much interested in economic development in terms of structural growth and industrialisation, and building capacity towards producing results. Self-awareness is key to development and growth especially in Africa.
"I am so honored and humbled to receive the Space Generation Leadership Award 2018. Space activities in Nigeria have really improved in the last few years, with the help of the previous NPoCs and collaborations with a lot of universities in the country. I see a lot of growth in the nearest future and I am happy to have received this award, because it will help me to better impact my society. This is more than an award and I hope to make the best use of my attendance at SGC and IAC. I look forward to attending the Space Generation Congress and the International Astronautical Congress in Bremen, Germany."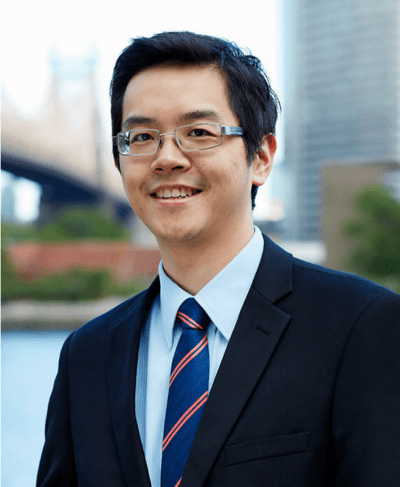 Anthony Yuen is a medical doctor and a mechanical and space engineer, currently working as an Assistant Professor at Weill Cornell Medical College and an Assistant Attending in the Division of Pediatric Emergency Medicine at New York-Presbyterian Hospital in New York City. He studied at the University of Queensland in Brisbane, Australia where he obtained his engineering and medical degrees. His past interests and experience span areas as diverse as ramjets, needle-free delivery of drugs and vaccines, global health, artificial hearts, and high-fidelity medical simulations. His eventual goal is to develop innovative approaches at the intersection of medicine, engineering and technology to overcome the challenges of long duration spaceflight on the human body.  Within SGAC, he is currently one of the Web Coordinators and recently lead the rebuild of the SGAC website. He has previously been the Delegates Coordinator for SGFF2018 and was a Web Editor in 2015.  Anthony received the SGAC Pioneer Award and Member of the Month along with the whole Web Team in 2018.
"I am deeply honoured to be selected as a recipient of the Space Generation Leadership Award this year. Since being an active part of SGAC, I have always been thankful for the wonderful global network of friends where we can share our passion for space. I am truly grateful for the recognition from my peers for my contribution to SGAC and the space industry so far. I look forward to attending the Space Generation Congress and the International Astronautical Congress in Bremen, Germany. Thank you for this tremendous opportunity to follow my passion."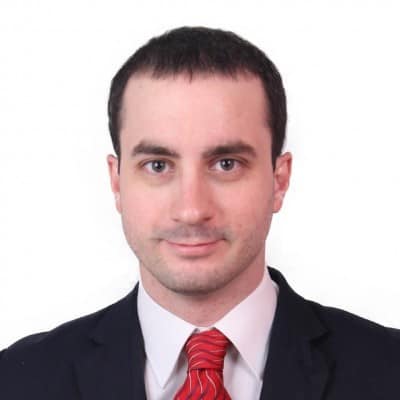 Arnau Pons is a Ph.D. candidate in Aeronautics and Astronautics Engineering at Purdue University in West Lafayette, IN and working at the Maurice J. Zucrow Laboratories. He has been awarded the "la Caixa" fellowship in order to research on rocket propulsion and combustion instabilities in aerospace propulsion systems. Arnau holds a Master's Degree of Aerospace Propulsion Theory and Engineering by Beihang University in Beijing, China. Furthermore, he received his Aeronautical Engineering degree (B.S. and M.S.) specialized in Space Engineering from the Polytechnic University of Catalonia (UPC) in Terrassa, Spain. He attended the International Space University Space Studies Program 2015 hosted by the Ohio University in Athens, Ohio, in partnership with NASA Glenn Research Center. In addition to his academic interests, Arnau is fully engaged with the SGAC community. He is currently the acting Treasurer and prior to that, he has been Financial Comptroller, SGC 2017 Congress Manager, SGC 2016 Deputy Congress Manager and delegate in SGC 2015. He is a glider pilot and loves playing soccer.
"I am deeply honored for being awarded the Space Generation Leadership Award as it represents a great opportunity and recognition. Ever since I joined SGAC in 2013, it has been my privilege to be part of SGAC teams and contribute to the progress of this amazing space family."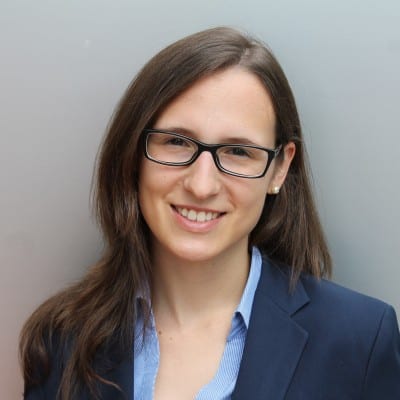 Laura has recently concluded her Ph.D. in Space Sciences, Technologies and Measurements and is currently a Post-Doctoral Research Fellow at the Center of Studies and Activities for Space of the University of Padova (Italy). After pursuing her Master's and Bachelor's degrees in Aerospace Engineering, she completed the interdisciplinary Space Studies Program 2015 of the International Space University at the Ohio University in Athens, Ohio (USA).  As an SGAC member, Laura has been the National Point of Contact for Italy since November 2015. She has also been part of different projects of the Space Safety and Sustainability and Space Exploration project groups and has organised several events in Italy. She is also the deputy lead of the flight planning team of the Austrian Space Forum and is currently a member of the Core Team of the Local Group of Rome of Women in Aerospace Europe. In her free time, Laura loves travelling and scuba diving.
"It is an honour for me to receive the Space Generation Leadership Award. I am immensely grateful to SGAC for recognising my work and achievements both within and outside the organisation. Being surrounded by so many enthusiastic students and young professionals has helped me to grow both personally and professionally and has motivated me to give my best. I am extremely thankful to SGAC for this opportunity and I look forward to attend the Space Generation Congress and the International Astronautical Congress in Bremen this year."
Tania María Robles-Hernández (Mexico)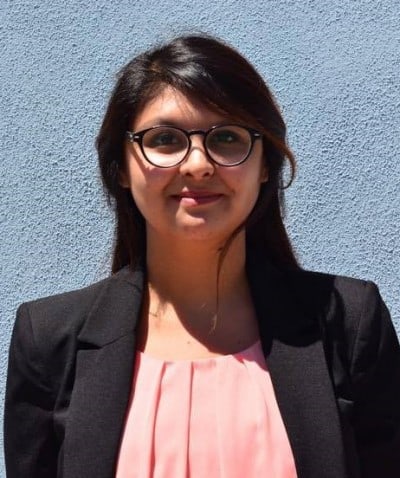 Tania Robles is a mechanical engineering senior student specialized in mechanical design at the National Autonomous University of Mexico. From 2013, she has worked as volunteer for astronomical and science groups in science outreach. She has worked as science journalist at the Mexican National Council of Science and Technology, specializing in space science and technology, working hand in hand with the Mexican Space Agency. She is cofounder and former Director of the Aerospace Association of the Faculty of Engineering of her university. Since 2016, she is National Contact Point from México at Space Generation Advisory Council. She was recognized by the Mexican Space Agency as a young talent in the Mexican space sector. She has been awarded by the Thematic Network of Space Science and Technology in Mexico to be part of the International Summer Space School at Samara University in Russia; and for the International Space University to attend to the Southern Hemisphere Space Studies at the University of South Australia in Adelaide, Australia. In 2018 was part of the analogue mission to Mars, Latam-II, at the Mars Desert Research Station (MDRS) in Utah, United States. In December 2018, she will participate at MDRS as Commander with the first Mexican crew.
"To win the Space Generation Leadership Award makes me feel very happy, honoured and grateful for the recognition of my work during the last years.

SGAC has contributed me to grow professionally but the best part has been to find, inspire and help young students and professionals who want to start they career in space in my country.  I am sure that there are many people waiting for an opportunity to show their ideas, so I really appreciate this award. Looking forward to work hard at Bremen. Thank you!"