SGAC Space Medicine and Life Sciences Essay Competition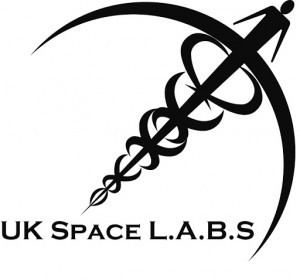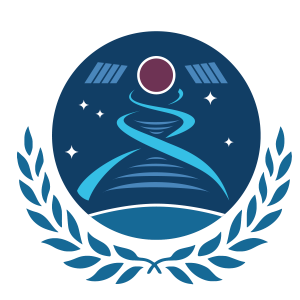 Description 
The Space Medicine and Life Sciences (SMLS) project group at the Space Generation Advisory Council (SGAC) is launching an essay competition for all space enthusiasts, including students and young professionals.
Applications have been extended to the 1st of October 2020 (23:59 GMT).
Theme: How would you address the COVID-19 pandemic using a space application/technology ? 
The competition, split into two stages (Stage 1 – essay submission, Stage 2 – video submission), aims at bringing new ideas and proposals to tackle the challenges faced due to the COVID-19 pandemic. This was inspired by the recent NASA SpaceApps COVID-19 edition, which highlighted the many areas of life sciences which can be improved or monitored using space agency resources. We invite you to consider the current and ongoing changes in the monitoring indicators of the UN SDGs using Earth observation/remote sensing and global Earth system model-derived analysis products. In the context of the current situation with COVID-19, countries are faced with many challenges that extend beyond the public health sector to most social, economic, and environmental aspects of life. During these challenging times, Earth observations and geospatial information can help governments, and communities around the world to better monitor, understand, and help mitigate this pandemic, while also tracking and supporting critical decision-making related to associated impacts on economic, social, and environmental sustainability. 
At the United Nations level, youth development and youth engagement are cross-cutting issues in the 2030 Agenda for Sustainable Development. The UN Youth Strategy, launched by the Secretary General in September 2018, recognizes that young people's empowerment, development and engagement are goals as well as a means to build a better world. The Space Generation Advisory Council (SGAC) in Support of the United Nations Programme on Space Applications is a global non-governmental, non-profit organization and network representing university students and young space professionals to the United Nations, space agencies, 
industry, and academia. This competition aims at giving voice to youth at international level and to show how young people can drive and contribute to the achievement of the Sustainable Development Goals (SDGs). 
Guidelines 
Eligibility criteria 
The competition is open to all space enthusiasts, including students and young professionals from any Member States of the United Nations. 
All participants shall be of the age between 18 to 35 inclusive. 
The competition is open to individuals – no team submission is allowed. 
Competition organizers and judges are not eligible for the competition. 
Application 
To apply, please register through the SGAC website. Once registered, please submit the essay and bio to the in the online form. Each submission (Stage 1) should include the following: 
An essay of no more than 1000 words (excluding bibliography length)
A biography about your involvement with the space community – no more than 100 words
If later shortlisted as a Semi-finalist, then Stage 2 application requirements include the uploading to a personal Youtube channel (private or not) of: 
1-minute video recording of you with your proposed idea OR 
1-minute audio recording with a slide deck of your proposed idea Your YouTube video must have your name and #SMLSapps. Please email the link and video title to [email protected] 
Rules: 
The essay should be submitted together in one unlocked PDF document under 5 MB. The name of the file should be "SMLS_Name_Surname". 
All submissions shall be made by 1st October, 23:59 GMT. Any submissions after the deadline will not be considered. In case of lack of quality of submissions, the Selection Committee reserves the right to extend and/or cancel the competition. 
The font used should be Times New Roman with a 12 font size. 
For references you must use the Harvard referencing style, more information at https://www.mendeley.com/guides/harvard-citation-guide. Failure to properly acknowledge sources may constitute plagiarism. You must include a bibliography (the bibliography is not counted in the 1000 word limit). 
Maximum of 2 images or graphics, please give credit and add a title and a caption. These images and graphics should be added to the relevant section(s) of the essay. 
The essay must be written in English. 
The text may draw examples from organizations, companies or other entities, but it cannot promote or advertise them. 
Prize: 
UK Space LABS Essay Competition Award: 1st place £100; 2nd and 3rd place £50 each towards conference fees. 
Top 3 ideas will be invited to publish in the SMLS and UK Space LABS  newsletter and are invited to present in an SMLS Webinar. 
SMLS will provide platform and resources to develop and bring your idea to life 
Evaluation of Essays The competition will be evaluated by representatives of SMLS at SGAC and UK Space Labs, and members of the Selection Committee. The evaluation will be made based on originality, scientific content and detail, description of concept and impact, and writing quality. 
Timeline 
5th July 2020: Call for applications opens (1st Stage) 
1st October 2020: Call for applications closes 
15th October 2020: Semi-finalists are announced (2nd Stage) 
1st November 2020: Video submissions close 
15th November 2020: Finalist/Winner(s) are announced 
Other information 
Copyright and Intellectual Property 
By submitting an entry, applicants agree to permit SGAC to mention their names, affiliations in connection with the competition. 
Copyright of the submitted entry shall remain with the participants. 
Liability 
Organizers have the right to change the terms of the competition, including number of winners and prizes. 
Contact