Written by Harriet Brettle And Katrin Dietmayer, SGAC alumni team co-leads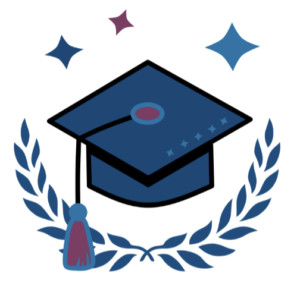 The SGAC community is fortunate to include a huge number of distinguished alumni and the outstanding power of the SGAC community is clear in forging lasting friendships, inspiring business ideas, as well as launching future career opportunities. 
Alumni can serve as shining examples of the people that make up the SGAC community. Maintaining communication channels with alumni means SGAC can keep them informed of current achievements and make them part of SGAC's future, not just its past. Good alumni relations benefit alumni as well as SGAC: by helping SGAC grow, alumni are also enhancing the value of their own SGAC experience. 
The goal of the SGAC alumni team is to create a long-standing sense of community for the SGAC alumni network and provide a platform for SGAC alumni to socialize, network, and give back to the SGAC community. The SGAC alumni team is excited to redefine and grow the alumni programm for the future. On behalf of the alumni team, we're happy to provide an update on a number of ongoing initiatives to strengthen the SGAC alumni community!
At the beginning of 2022, the alumni team identified a number of strategic goals to provide structure and purpose to our activities, these include: 
Providing better opportunities for our alumni to get involved in SGAC activities

Organizing events for SGAC alumni members 

Developing and clarifying the process for alumni donations 

Strengthening communication with SGAC alumni 

Improving the transition from SGAC member to alumni. 
Here are just a selection of the topics we are working on:
Join us for alumni activities at the IAC! 
Alumni are warmly encouraged to say hello to SGAC at our booth (A23) in the IAC Exhibition! 
We have prepared a few surprises for all SGAC alumni at the booth and we will share more information with you soon. It is definitely worth a visit!
We're also thrilled to be supported by Planet to host our annual SGAC Alumni Night at the IAC in Paris! Save the date of Monday 19th September and stay tuned for more information about this magical evening! 
Revamping the SGAC alumni webpages! 
Behind the scenes we've been updating the alumni webpages to better reflect the activities and give you more insights into the SGAC alumni programme. Have you seen our brand new Endowment fund page or the new logo? You can see for yourself here: https://spacegeneration.org/sgac-alumni 
Providing clearer guidance for how SGAC alumni get involved in SGAC activities.
SGAC alumni can provide huge value to the broader SGAC community through mentorship, inspiration, and financial support. At the same time, SGAC alumni can also benefit tremendously through this network and community. We're working to provide clearer ways for SGAC alumni to connect and support SGAC activities. 
Support the SGAC Mentoring Programme! 
The SGAC Mentoring Programme is open for new mentors and mentees! We welcome mentors from all space backgrounds to apply, and are especially on the lookout for more mentors from the fields of space law, space biology and business. Applications for the current matching round close on 24th September 2022 and you can apply here!
More to come for the SGAC alumni community! 
Looking forward, we're always searching for more ways to proactively grow and strengthen the SGAC alumni community. We'll shortly be kickstarting an alumni feedback survey to help solicit feedback on how we can improve the SGAC alumni experience. In the meantime, please don't hesitate to reach out to the SGAC alumni team at [email protected].