SGAC and the United Arab Emirates Space Agency (UAESA) are proud to announce that five outstanding SGAC members form United Arab Emirates (UAE) will be sponsored to attend the Space Generation Congress (SGC) from the 27– 29 September 2018 and the 69th International Astronautical Congress in Bremen, Germany  from the  01 – 05 October 2018.  The UAESA will provide scholarships up to $2500 USD to all recipients that will cover the registration fees and support accommodation and travel arrangements.
Sara Al Eissaee (UAE)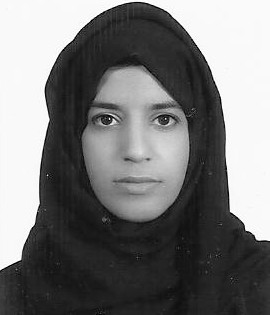 Sara Al Eissaee is currently working as a Marketing and Outreach Executive in the National Space Science and Technology Center in United Arab Emirates University. She has always loved space since a very young age. Joining the NSSTC gave her an opportunity to manage and plan many events including the first Space Camp in Al Ain City.
"I am very honored to be able to participate in the IAC. I find it very interesting to meet people passionate about the world of aeronautics from different part of this planet. It will be a great opportunity to connect and find more innovative ways to market and communicate Space."
Mohamed Al Karbi (UAE)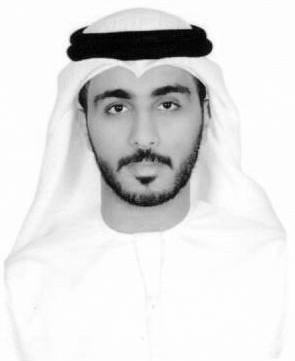 Mohamed Alkarbi is a Mechanical Engineer working in the National Space Science & Technology Center NSSTC. NSSTC is research center at United Arab Emirates University in Al Ain that build, assemble, integrate, and test small satellites. Mohamed has graduated from Tennessee Tech University in USA. Mohamed is specialized in designing and testing spacecraft mechanical structure. He has a work experience in the CubeSats and small satellites structures. Mohamed is passionate about space since early ages and he is looking forward to gain more knowledge, meet new space experts, encourage next generation to study STEM, and work in big projects in the future.
"As a young professional who is fresh in the space industry and very excited to earn more knowledge. Winning this scholarship means that a huge chance opens up to me to learn from SGC's experts and participants as it is the first time I got the chance to meet space specialists from all around the world in such event."
Hamda Al Hosani (UAE)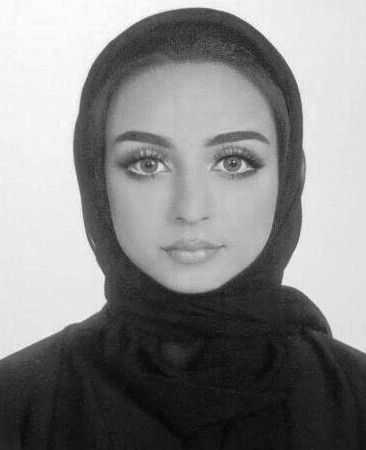 Hamda Alhosani is a mechanical engineering student from Abu Dhabi, UAE. Passionate about space science and technologies and aspires to expand her knowledge in this field. She had her internship in UAE Space Agency and she worked on several projects and conducted a study on operating a launch site. She has attended and volunteered in different space conferences and activities. In addition, Hamda is interested in cube satellites, debris tracking and launch operations, and she aims to contribute and learn more about innovations and technology developments in this field.
"Winning this scholarship is a great opportunity for me. It will help me significantly to discover and learn more about space matters from the world's leading space organizations, and to connect with people who share the same passion and interests as me."
Lolowa Al Kindi (UAE)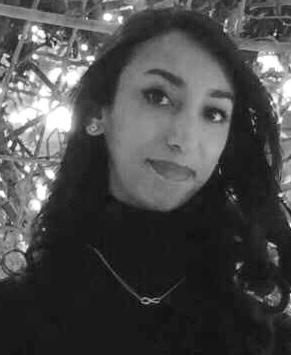 Lolowa Al Kindi is a very curious person. She likes solving puzzles and enjoys trying to understand the unknown. Space appears to be the biggest mystery there is, that is why she is passionate about it. She graduated from the LYCEE LOUIS LE GRAND advanced science and mathematics program in her high school and enrolled herself in the Physics Program in Paris Sorbonne University in Abu Dhabi. She was granted a scholarship from the UAE Space Agency to help her pursue her passion in space. Enrolling her in the UK Space Camp and the Global space congress, The UAE Space Agency allowed her to participate in all space related activities.
Following her graduation, she joined the CubeSat Research team in New York University in Abu Dhabi. The main focus of her research is the study of Terrestrial Gamma-Ray Flashes. Lolowa keeps proving that she has the will and enthusiasm to complete her studies in the Space Sector. She hopes to use that knowledge to develop the UAEs understanding of what must be considered for a space qualified mission.
"I'm very honored to have won this scholarship, it means a lot to me to be able to meet up with brilliant minds and share my ideas with them. My goal is to expand my relations and hold my country's flag high to show the world what Emiratis can do."
Saeed Alhadhrami (UAE)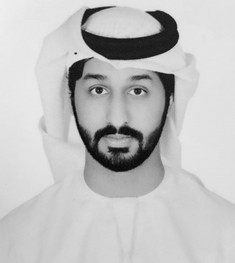 Saeed Al Hadhrami, born in 1996, is a graduate of Mechanical Engineering at the Higher College of Technology Abu Dhabi with honors. He also did his internship in the United Arab Emirates Space Agency (UAE SA) as a design engineer. He has always had interest in exploring more about space which was the reason behind studying this major. He also has a great passion for space, which led him to study the atmosphere using high altitude near space balloon. The research included the effect of temperature on lithium polymer batteries, determining the altitude of the ozone layer and the relation between pressure, temperature and altitude. In addition, having high skills in designing and building drones from almost scratch. During the last 3 years he have built over 12 drones with different designs and configurations. Having intermediate knowledge in C++ and programming helped him program, control and build different purpose robots.
"I am extremely honored and proud to be selected for this conference representing the UAE. Interested in meeting people passionate about space as I am. This opportunity will surely introduce me to cutting-edge technology which always fascinates me."