SGAC announces the winner of the iSpace Scholarship for SGC 2022

SGAC and the ispace are proud to announce the winners that  will be sponsored to attend the 20th Space Generation Congress (September 14-16 2022) and the 73rd International Astronautical Congress (September 18-22 2022) in Paris, France.

The award from the ispace will partially cover the expenses up to a maximum amount of US$2000 incurred to attend the events (round trip travel via airfare, accommodations, visa costs, and the registration fees).
Karthika Rani Ramdoss (India)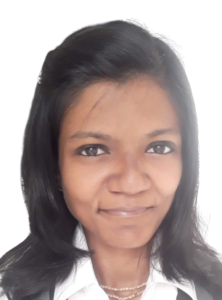 Karthika Rani Ramdoss works as a Design engineer in the Space Situational Awareness (SSA) project at Aadyah Aerospace Private Limited. She completed her B.Tech in aerospace engineering from Amity University Noida, India, in 2019.
She thrives on challenges & constantly set goals for herself. She is not comfortable with settling. For her, Aerospace and space science is the love of her life! She firmly believes that she is born to make "space accessible for everyone". Her passion is satellite technology, rocket and space debris.
Karthika has been actively involved with SGAC since 2017. She is a co-author of a research paper presented at IAC 2018 titled "De-orbiting small space debris through space-based laser system: the case of Nano- and picosatellites fleet" as part of the Space Safety Sustainability (SSS) working group.
Currently, she is a volunteer for the SGAC lunar constellation project for disposal strategies of debris mitigation on cislunar orbits. In addition to this, she is also a mentee of the SGAC 2022 mentorship program.
"I am deeply honoured to be awarded the SGAC-ispace Scholarship Award. Since the very first day, SGAC has played a significant role in my private and professional life. Without SGAC, I would not be where I am today. I feel grateful and blessed to be part of such a passionate global community of volunteers committed to SGAC's goals. I am looking forward to making SGC2022 and IAC2022 an incredible and valuable an experience for everyone. Thank you."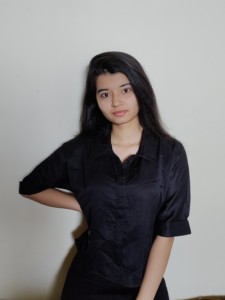 Sejal Budholiya (she/her) recently graduated with her bachelor's in Mechanical Engineering from India. She has published 4 papers related to bio-inspired design, and additive manufacturing in aerospace and filed 4 patents ranging from improvement in aircraft systems to ease the logistics of menstruation in space whilst in her undergraduate studies.
She was an Offsite, an industrial design program, a Cohort and a recipient of the BIPOC scholarship. She is passionate about aerospace product research, space sustainability and utilising design in space for life on Earth. She serves as the Chairperson of SEDS India and is the National Representative at SEDS Earth. At SGAC, she is the lead co-editor for the Domi Inter Astra: A Home among the stars book, and the Asia Pacific Executive Regional Secretary. As the Swarovski Foundation: Creatives for our Future Cohort she is leading a campaign 'Gaia' and presented her ideas for menstruation in space in collaboration with United Nations Office for partnerships.
She is a published author, a trained artist with a diploma in fine arts and a trained Kathak dancer with a senior diploma, and a degree in folk dance. Through the non-profit organisation, Neysa, she co-founded teaches the underprivileged performing arts. Currently, she is working at Collins Aerospace.
"SGAC has been a life-changing experience for me. I am truly honoured to receive this scholarship and be a part of the network that contributes to global space development! "