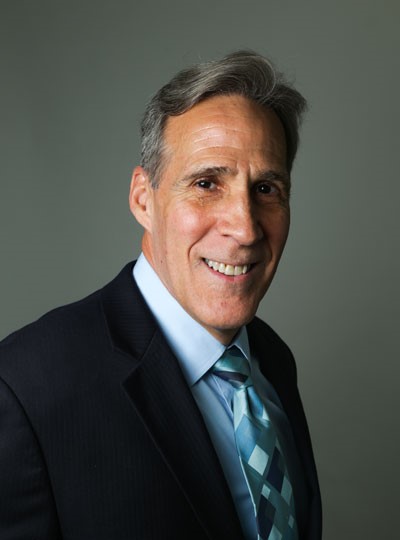 Robert Bob Gagne
Country Director, Global Sales & Marketing – Boeing Defense and Security (BDS), Singapore
Bob Gagne is the country director, Global Sales & Marketing for Boeing Defense, Space & Security (BDS) in Singapore where he is responsible for establishing and maintaining customer relationships, ensuring customer satisfaction and creating market and competitive insights supporting multiple BDS products and services.
During his over 30-year career at Boeing, Gagne held various senior management positions within Project Engineering, International Business Development and Program Management on the Osprey and Chinook programs based in Philadelphia. He was responsible for the sales of Chinooks to countries including Singapore and Australia and was the executing program manager for the production and delivery of CH-47SD aircraft to the Republic of Singapore Air Force. Gagne's extensive international experience has focused primarily in Asia where he has worked on campaigns and programs in Australia, Japan, Singapore, South Korea, Thailand, the Philippines and other Asian countries.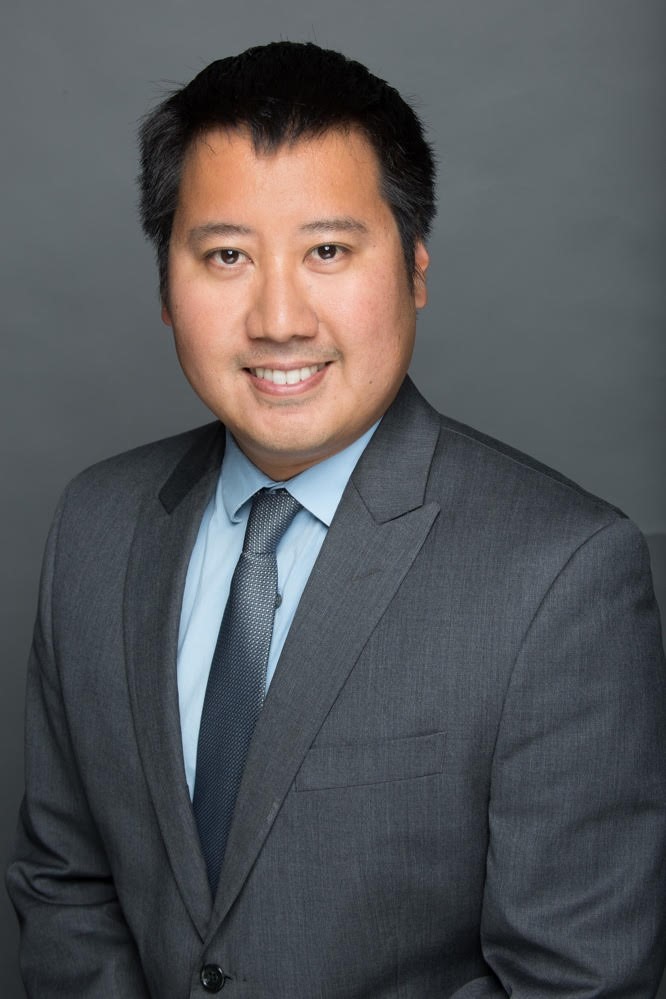 Masaya Uchino
Attorney, ZeLo Law
Masaya ("Mas") Uchino is a Japanese citizen that grew up in New York and is an US lawyer qualified in the states of California and Hawaii. He speaks Japanese and English fluently. Mas g developed a personal interest in space early on when he had the privilege of attending NASA's space camp. However, realizing that he did not have a knack for science, Mas graduated with honors in Politics and Economics from Brandeis University and then went to law school at the University of California, Hastings College of the Law. Mas began his legal career at Teraoka & Partners, LLP where he worked on M&A and cross-border transactional matters with Japanese corporate clients. Mas then worked for 2 years as an Assistant Attorney General to gain valuable litigation experience. After getting 10 trials under his belt, Mas decided to start his own practice in San Francisco with a focus on assisting startups in emerging industries. A number of his clients utilized big data obtained from satellites. Mas then moved to Japan and obtained his Masters in Law at Keio University during which he also worked as in-house counsel at Johnson & Johnson, KK. While at Keio, Mas wrote a research paper on Japanese space legislation under Professor Setsuko Aoki, which won the Gerald P. McAlinn Prize. He also presented the essence of this paper at the 29th International Astronautic Congress at Bremen. Mas currently works as a foreign attorney at ZeLo Law, a boutique Japanese law firm that specializes in legal innovation in new business areas such as space, blockchain, and AI. Mas leads the firm's space law practice group and works on legal matters that have a cross-border component.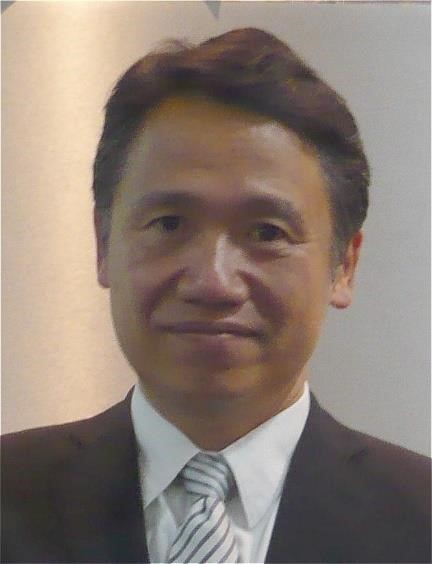 Masanobu Tsuji
Director – Japan Aerospace Exploration Agency (JAXA), Bangkok
Masanobu Tsuji is the director of Japan Aerospace Exploration Agency (JAXA), Bangkok office. He joined to National Space Development Agency of Japan (NASDA), one of former organizations of JAXA, in 1985 after getting a master degree in Electronics and Computer Science at Tokyo Institute of Technology. Since then, he worked for development of Data Relay Satellites and ground stations of Earth Observation satellites. He worked as a researcher of Earth Observation Research Center and Digital Innovation Center as well. He was the executive secretary of Asia-Pacific Regional Space Agency Forum (APRSAF) in 2013 – 2015. Currently, he is interested in emerging space agencies and CubeSat community in the world.
Space Entrepreneurship Panel: "How Startups and SMEs can succeed in the Space Industry"
With the rise of start-ups fueling a new era of space, the objective is to share how NewSpace startups in the region can flourish and also boost the Asia-Pacific economy.
Panelists: Amanda Chia (Audacy Corporation), Dr. Bidushi Bhattacharya (Bhattacharya Space Enterprises), Bob Gagne (Boeing), Eric Liu (Equatorial Space Industries).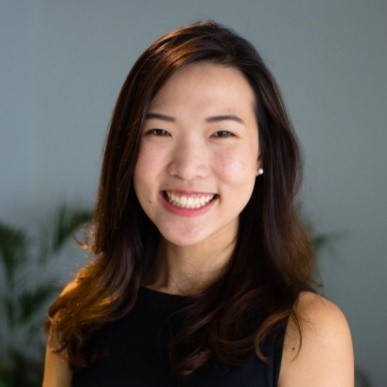 Amanda Chia
Head of Sales – Audacy Corporation, Singapore
Amanda Chia is the Head of Sales at Audacy, a space communications service provider delivering continuous connectivity and space data in real time to satellite owners and operators. Her responsibilities include developing Audacy's customer base, managing strategic relationships and overseeing marketing activities in international markets, with a focus on Asia Pacific and Europe. As Audacy Singapore's first employee, she is leading the way for a global space communications hub in Asia Pacific.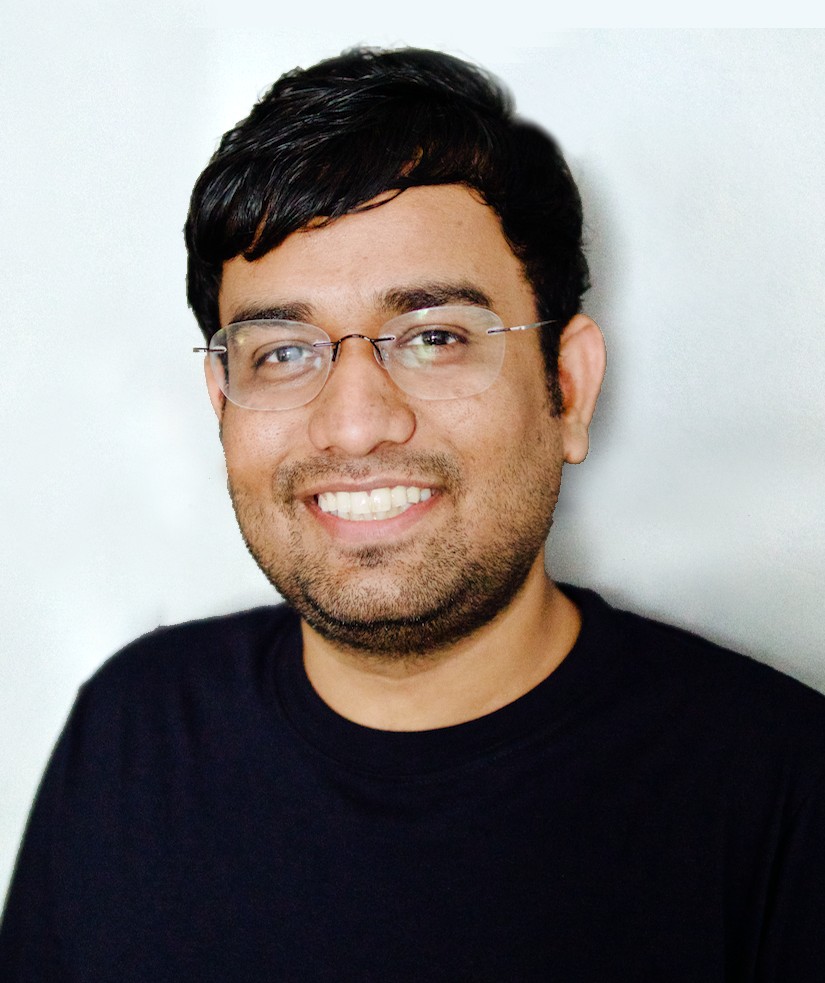 Rohit Jha
Founder – Transcelestial Technologies, Singapore
Rohit Jha is the CEO & Co-Founder of Transcelestial, a startup building light speed communications infrastructure for the next 100 years. He graduated with a degree in Electrical and Electronic Engineering from Nanyang Technological University, Singapore. There he worked on cutting-edge projects like NTU's Solar Car, a state-of-the-art Healthcare Droid, next-gen multi-touch HCI systems and represented Singapore in international engineering competitions. Subsequently, he worked for 4 years in The Royal Bank of Scotland's FX Electronic Markets Team where he received multiple awards in security, low-latency communication systems and highly scalable distributed software systems thus becoming the youngest Associate in company's Asia-Pacific history.
Eric Liu
Co- Founder/Software Engineer – Equatorial Space Industries, Singapore
Eric is a software engineer familiar with both corporate and startup environments. During his one year working in Silicon Valley, Eric witnessed how modern tech companies used agile methodologies to keep people highly productive at work. He co-founded Equatorial Space Industries in 2017. He is currently building electrical systems and control software for ESI's hybrid propulsion rocket engines.
Space Policy Panel: "Space Policy Challenges & Tri-sector Collaboration"
With more countries and private companies expanding activities in space, this panel aims to identify similar space policy challenges faced by the different sectors involved and how they can collaborate more to overcome them.
Panelists: Amal Chandran (NTU Satellite Research Centre), Rogel Sese (NSDP Philippines), Terence Chan (Singapore Space & Technology Association)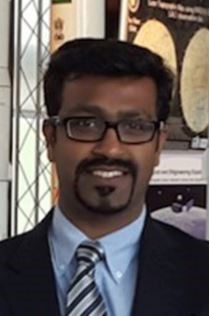 Amal Chandan
Assistant Professor – Nanyang Technological University, Singapore
Amal Chandran holds an M.S and PhD in Aerospace Engineering Sciences from the University of Colorado. His PhD thesis involved working on NASA's Aeronomy of Ice in the Mesosphere (AIM) Satellite mission to analyse wave propagation and dynamics in the Earth's upper atmosphere. He has worked as a Research Scientist at the University of Alaska in Fairbanks and at the National Center for Atmospheric Research in USA. Since 2015 he has been working as program manager for the International Satellite Program in Research and Education (INSPIRE) at the University of Colorado Laboratory for Atmospheric and Space Physics (LASP). Amal continues to serve as Principal Investigator for the first INSPIRESat, a 6U cubesat scheduled for flight in 2019 and being built collaboratively in the United States, India and Taiwan.
Amal is the Associate Director for Space Technology at the Satellite Research Centre under the School of EEE at Nanyang Technological University. Amal's research interests are in the field of instrumentation for Earth remote sensing and space weather monitoring on small satellite platforms, small satellite technology development, atmospheric dynamics and whole atmosphere climate modelling. As Assistant Professor in the School of EEE, he is developing an undergraduate and graduate curriculum to teach spacecraft design and instrumentation to train the next generation of Singaporean space scientists and engineers.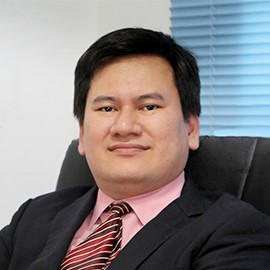 Dr. Rogel Mari Sese
Program Leader – National SPACE Development Program, Philippines
Dr. Rogel Mari Sese is currently heading the space program of the Philippines through the National Space Promotion, Awareness, and Capabilities Enhancement (SPACE) Development Program (NSDP), a project funded by DOST-PCIEERD which aims to lay the preliminary groundwork for the future National Space Agency. As the head of the current space program of the Philippines, Dr. Sese engages various sectors in the Philippines — government, defense, academe, and industry — in order to push for national space development. Dr. Sese is also the Focal Person for the Philippine Space Science Education Program (PSSEP) of DOST-SEI, tasked to promote space science education throughout the country. Dr. Sese holds a doctorate degree in computational astrophysics from the University of Tsukuba in Japan.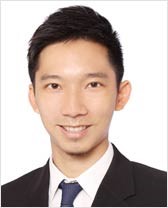 Terence Chan
Industry Program Manager – Singapore Space and Technology Association (SSTA), Singapore
Terence is currently the Industry Programs Manager at the Singapore Space and Technology Association (SSTA), responsible for managing and overseeing space industry projects with partners and government agencies. Prior to taking up this role in SSTA, Terence was part of the Executive Committee of SSTA for close to three years, being involved in discussions and initiatives charting the direction and focus of the association. Terence was a former Investment Manager at SEEDS Capital under Enterprise Singapore, handling equity investments for Singapore-based startups with innovative products and proprietary intellectual content. Fascination with space exploration and technology spurred Terence's interest to take up an Engineering degree from the National University of Singapore, with hopes to develop Singapore's space ecosystem and deepen the country's expertise in the region and beyond.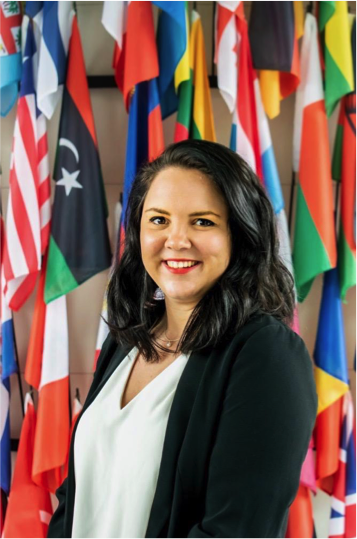 Clementine Decoopman
"UNISPACE+50" WORKING GROUP
Clémentine Decoopman is currently the Executive Director of the Space Generation Advisory Council (SGAC). Responsibilities of the position include (but are not limited to) Operations Management, and Events Management. The Operations Management components of this role has an emphasis on administration of the organisation and communications management, including working closely with the Executive Office on the development and facilitation of opportunities for SGAC members in the space sector. The latter includes overseeing development of the SGAC brand, web and printed content, and supporting public relations and communication efforts. The Events Management component of this role is focused on overseeing and coordinating with the SGAC event managers to ensure success of our global events, such as the Space Generation Congress, Space Generation Fusion Forum, and SGx. The SGAC Executive Director also oversees the implementation of other SGAC activities including regional and local events. Clémentine also represents the SGAC at international conferences and at the United Nations (particularly at the UN COPUOS annual sessions) and contribute to the discussions by making regular statements at the plenary sessions.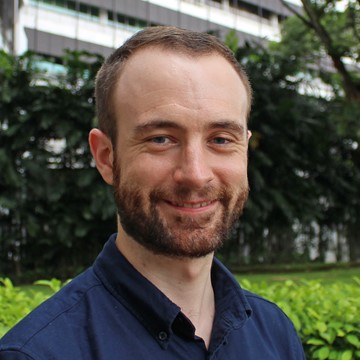 Robert Bedington
"RISE OF SMALL SATELLITES" WORKING GROUP
Robert is a senior research fellow leading the satellite team at the National University of Singapore, Centre for Quantum Technologies (CQT) who is launching a CubeSat to demonstrate quantum entanglement on board a nanosatellite. He received an MSc degree in physics from the University of Durham working on ground based astronomical optical telescope instrumentation, and a Ph.D. from University College London, Mullard Space Science Laboratory working on miniaturising space-based plasma instrumentation. Before moving to Singapore, he was as a JSPS postdoctoral fellow at the Japanese Space Agency in Sagamihara researching new techniques for space-based plasma instrumentation.
Career highlights so far include launching a PhD project on a sounding rocket in the Arctic Circle and working on microwave instrumentation for the large millimetre telescope on top of a mountain in Mexico. Right now he is in the process of transitioning to a spin-out company where he will lead the technical team to commercialise the satellite quantum technologies being developed at CQT.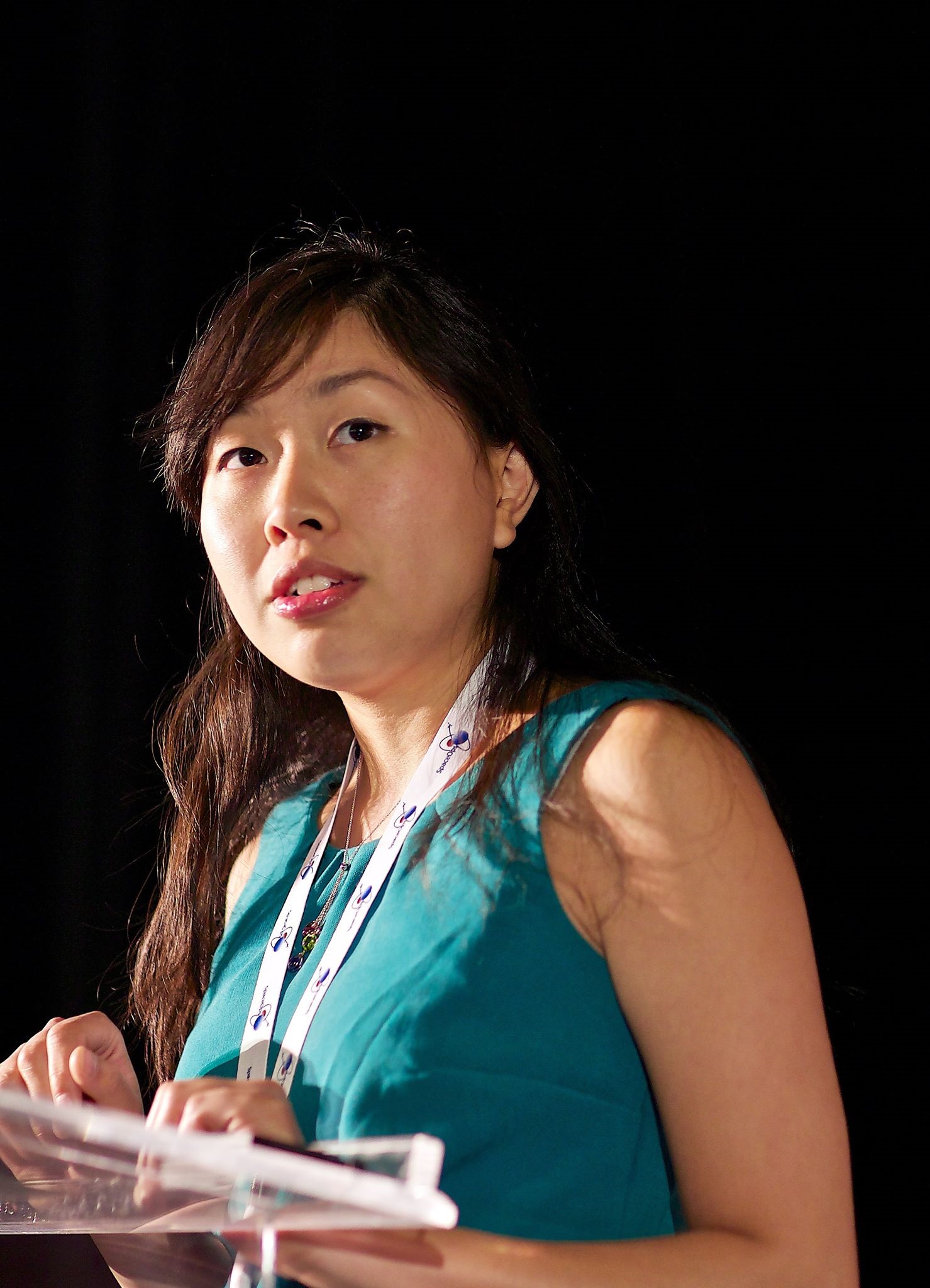 Stephanie Wan
"GENDER DIVERSITY" WORKING GROUP
Stephanie Wan is an International Government Relations Manager at I.M. Systems Group, and also works at the U.S. State Department Space and Advanced Technology Office under the Intergovernmental Personnel Act agreement focusing on the Space Policy Directive-3 Space Situational Awareness and Space Traffic Management.
Her previous role includes spending 8+ years supporting Strategic Communications and GPS Policy at NASA HQ's Space Communication and Navigation (SCaN) Office in Washington, DC, with details at the Department of Commerce National Coordination Office on PNT, and State Department. In her various capacities, she has worked extensively on interagency and international cooperation in the areas of: Global Navigation Satellite Systems (GNSS), space operations, small satellites, Asia Pacific, nonprofit organizations, succession planning, and international development.
Her passion for space diplomacy and education outreach has led her to cultivate active global and local space organizations such as the GW Space Society (GWSS), a network to gather the young space professionals, current space policy students, and GW alums in the DC area. In 2015-2017, she was the Chair of the Space Generation Advisory Council (SGAC), the leading international nonprofit organization that brings young space enthusiasts together to provide a voice in space policy. Through her activities with SGAC, she has been able to engage with space industry and government leaders at the United Nations meetings and space conferences to offer more leadership opportunities and inspire students and young professionals around the world.
She received a B.A. in International Studies from American University, and a M.A. in International Science and Technology Policy, with a focus in Space Policy from The George Washington University. Her international studies and travel interests have led her to live abroad in Belgium, China, Japan, and South Korea.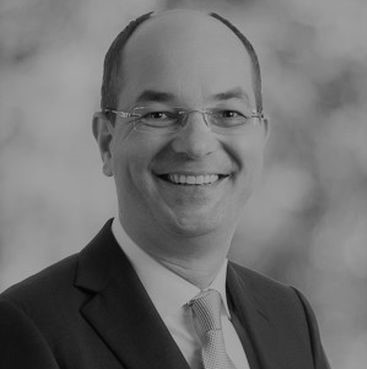 Jean-Philippe Divo
Founder – Sperantia Space Solutions, Singapore
Jean-Philippe founded Sperantia Space Solutions in 2018 to serve space projects in Asia, leveraging experience in satellite business development and passion for new space.
Sperantia Space Solutions projects range from consulting with a regional satellite operator on multiple initiatives to supporting overseas market access efforts for a new small satellite launcher company in China.
Jean-Philippe was previously Business Development Manager for the global satellite operator SES in Singapore, with focus on Indonesia, Japan, the Philippines, Indochina and the Pacific Islands.
Prior to SES, Jean-Philippe occupied positions in engineering, program and supply chain management, culminating with a 3-year assignment in China during which he completed his aerospace engineering background with an Executive MBA from the Tsinghua University and the INSEAD Business School.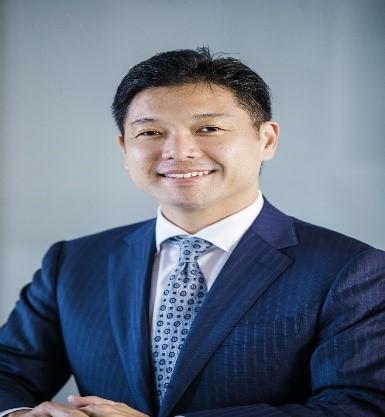 Nobu Okada
Founder and CEO – Astroscale PTE. LTD., Singapore
Nobu Okada founded Astrosclae Pte. Ltd. in 2013 due to a desire to address the growing threat of space debris. He used his personal funds and hired a team in Singapore, Japan, UK, and US while raising capital to 53M USD as of July 2017.
Mr. Okada is a Fellow of Royal Aeronautical Society and is also a member of The Future of Space Technologies Council, World Economic Forum and International Astronautical Federation. Prior to founding Astroscale, he was an IT entrepreneur and executive. Mr. Okada has a BS from the University of Tokyo and an MBA from Purdue University.
When he was a teenager, Mr. Okada attended a camp at NASA's Marshall Space Flight Center where he met Japan's first astronaut, Mr. Mamoru Mohri. He received the handwritten message, "Space is waiting for your challenge." and he has been inspired to work on space ever since.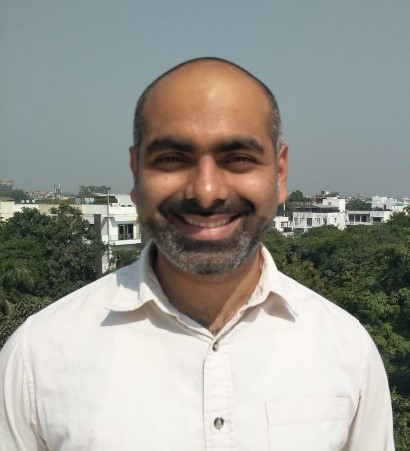 Akshay Gulati
CTO – Infinite Orbits, Singapore
Akshay Gulati is the CTO of Infinite Orbits, an innovate space startup that aims to provide life extension services to out of fuel satellites and is based in Singapore. He has 9+ years of experience in working with space technology. While working on the IIT Madras satellite project as the lead systems engineer, his unofficial role was to inspire a generation of students to work part time on building a plasma detector payload and a spacecraft around it to better understand space-based earthquake precursors. Along with a team of experts, he has worked on an IAA (International Academy of Astronautics) study group to develop ISO standards for a new class of low-cost & fast delivery satellites. In his free time, he is exploring ways on how the youth can work towards making Singapore and Asia a bigger player in the Space industry.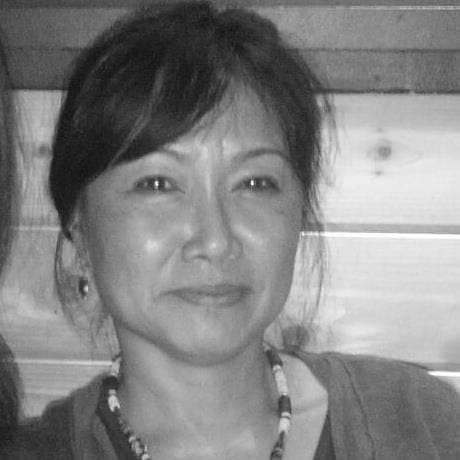 Neevy van Laningham
Asia Pacific Space Policy Cooperation Senior Specialist
Neevy van Laningham covers a broad space portfolio of diplomatic efforts focused on bilateral and multilateral civil space policy cooperation in the Asia-Pacific region. In this role, she headed the Bureau's efforts to develop new bilateral space dialogues with the Republic of Korea, Thailand, Vietnam, Indonesia, Malaysia, the Philippines, and Sri Lanka, as well as expanded cooperation in multilateral bodies such as the Asia Pacific Regional Space Agency Forum. In addition to spearheading new bilateral cooperation on the use of earth observation satellite data to address environmental and other issues in Southeast Asia, Neevy initiated and coordinated with Vietnamese counterparts on space-based maritime domain awareness programs to counter illegal fishing, the drugs trade, and other smuggling operations in the seas surrounding Vietnam's exclusive economic zone.  This latter effort has resulted in collaboration between the U.S. Pacific Command and Vietnamese counterparts which became one of the key outcomes of Secretary Kerry's Safe Ocean Network initiative in 2016.
Neevy's previous State Department postings included Beijing, China, Bangkok, Thailand, and Phnom Penh, Cambodia.  Prior to that time, she was the Peace Corps Overseas Training Officer and served as a Peace Corps volunteer in Togo, West Africa in the 1980s.  She completed two years of post-graduate work in Cultural Anthropology and holds a B.A. degree in International Relations/ Political Science from Whittier College.