Integrating Latin America through space technology
By Prof. Dr. Marco Antonio Cabero, Zhang XiaoXin, Magdalena Gonzalez
Photos by David Sustach

Roads have existed for many years throughout history. UNESCO declared the Qhapaq Ñan (Andean Road System in Latin-America) a UNESCO World Heritage Site in 2014 for its important role as an exchange route for trade, communication, and cultural traditions, for its unique demonstration of the Inca Civilization, for its testimony to Inca technology and engineering, and for its essential role in organizing the Inca Empire and its subjects across such a large swath of South America.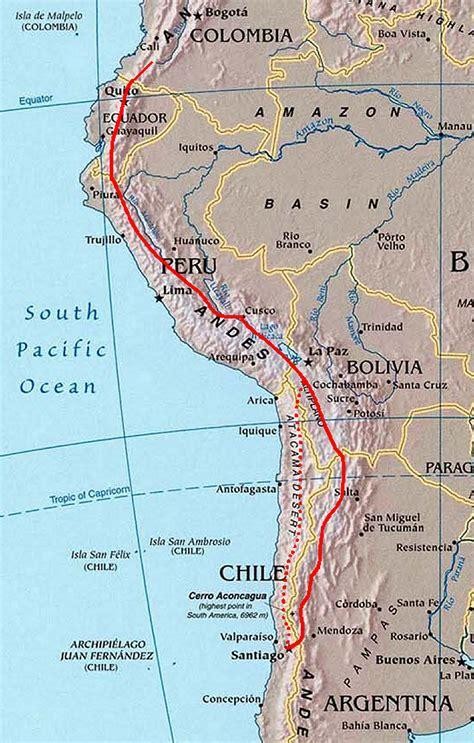 Latin America has been characterized by its cuisine, music, brilliant athletes, sportsmen, their natural scenic spots – but little has been said about science and technology. Even though ancient cultures such as Mayans, Tiwanaku and Incas have left their exquisite architecture full of symbolism, mathematical and astronomical sites, less has been shown to the world with respect to the development of science and technology. Even though some countries in the region have undertaken giant leaps in the field of astronautics, technological advances have not been homogeneous. Lack of infrastructure (research centres and academic institutions) and funding has contributed to diminished progress in publications of scientific papers in prestigious international journals. Under this premise, the Andean Road Countries for Science and Technology – ARCST is an ambitious attempt of Latin American experts in Beijing, China, to create a state-of-the-art organization for this generation with applications in the field of space technology that integrates the Latin American countries and offers them the opportunity to develop their capabilities in this field.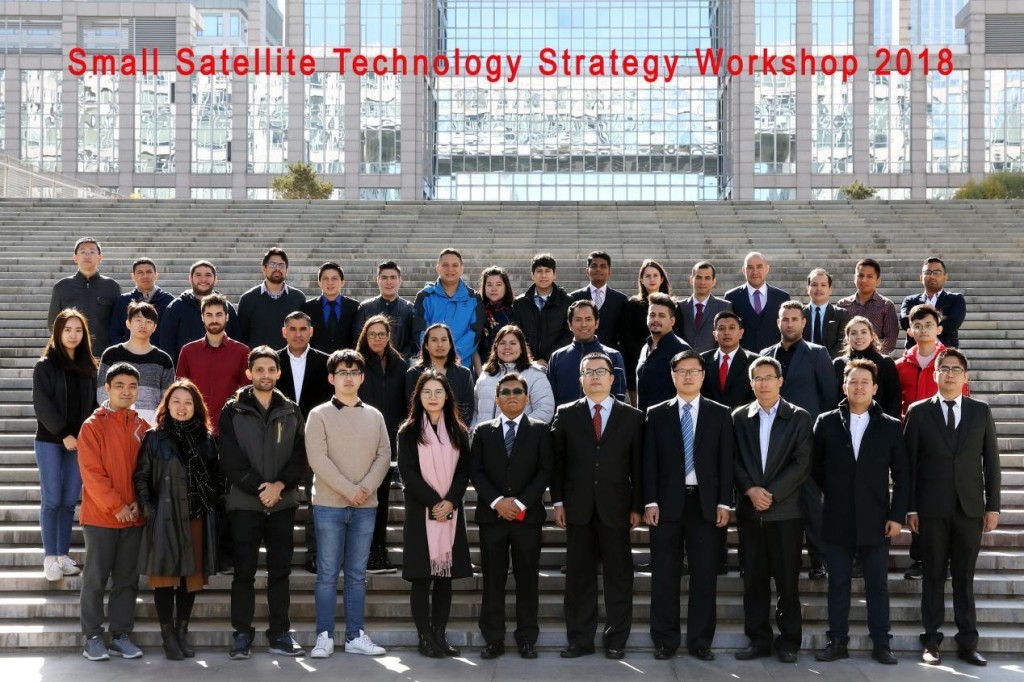 Group photo of workshop participants, including representatives of Chinese companies and professors of Beihang University
Not so long ago our first event was carried out at Beihang University. We organized the first workshop on Small Satellite Technology for 2018 focused on Latin American countries. We had the presence of several Latin-American experts in the Space Technology and members from different countries in the region. Authorities and Professors of the University gave the keynotes for the 2 days' workshop. We also counted with the participation of several Chinese companies dedicated to the satellite field. During the event, we discussed the major problems of the region, the constraints and opportunities that could join us to board similar problematics with similar solutions.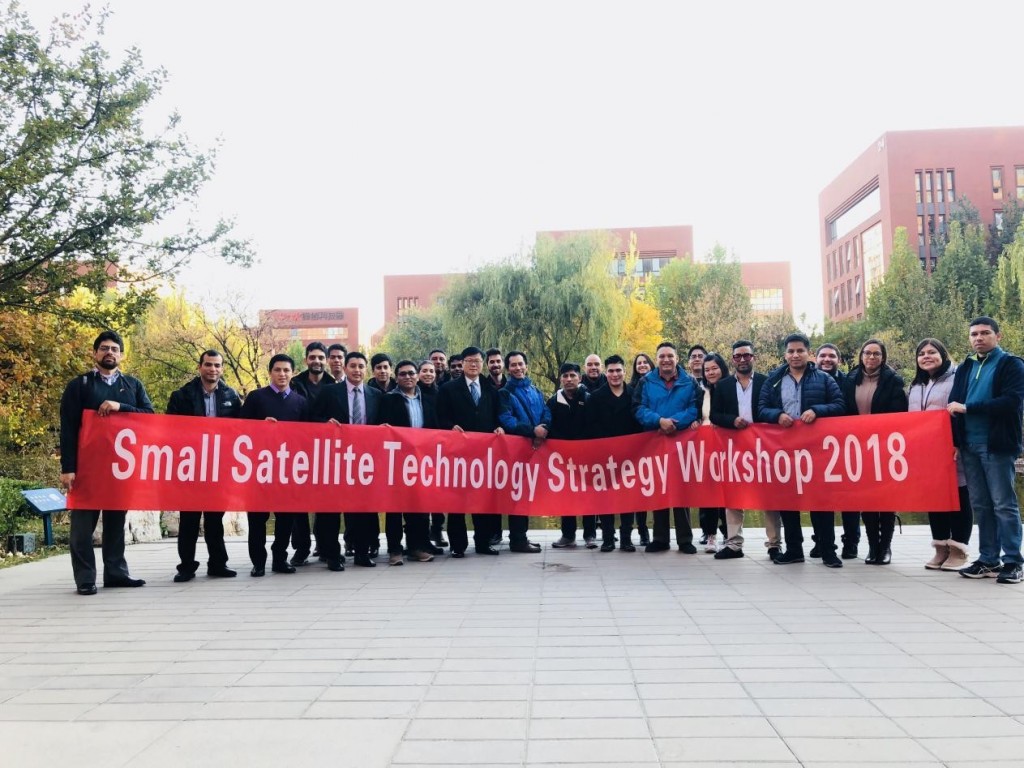 Group photo after the technical visit to a satellite company
Besides discussing the problematics, we also agreed in solutions. The information about the conclusion of the workshop and the strategies for the Satellite Development in Latin-America are described in our website.
As a final message, we believe that education, science and technology can create a better world. That is our motivation to have started the Andean Road. We hope that in the future more local Chinese and International organizations support our cause and help us to build a bridge of knowledge.
To conclude this brief report and as a final message we want to share a message:
"Education, science and technology can create a better Latin America, which is the main motivation we have created the Andean Road. We hope that in the future more local Chinese and international organizations can support our cause and help us to build a real and strong bridge, based on knowledge, science and technology".
Members of ARCST: Marco A. Cabero (President & Founder | Bolivian), Michael Gonzales (Director of Public Relations | Bolivian), Gerson Cuba (Director of Projects | Peruvian), Roberto Guachi (Director of International Exchange and Cooperation | Ecuador), David Sustach Garcia (Director of Journal Publications | Bolivian), Xiomara Escobar (Public Relations & Communications Officer | El Salvadorean), Alfredo Cordero (Communication Officer | Cuban), David Lopez Rios (Sustainable Development and Technology Officer | Mexican), Jose Angel Aponte Rodriguez (Satellite Application Officer | Venezuelan), Magdalena Gonzalez (International Affairs Officer | French-Chilean), Rodrigo Gantier (Educational Affairs Officer | Bolivian)