SGAC Announces Five New Directors of the US Board 
SGAC is thrilled to announce five new members to join the SGAC US Board of Directors: 
Carissa Christensen 
Christopher Johnson
Michael Brett 
Lance Bush
Marshall Smith  
In 2001, SGAC established a 501c(3) non-profit organization registered in the USA, a separate SGAC entity for supporting SGAC operations in and from the USA. More recently, SGAC has revised and updated its governance structure within the US entity, including the structure of the US Board. The Board of Directors of the US Entity consists of the SGAC Chairs, Harriet Brettle and Anthony Yuen, together with the incoming Class A directors that will support the management of the US Entity. 
The addition of these fantastic five board members marks a tremendous step forward in SGAC's US governance and operations, enabling us to move forward with our ambitious plans for an endowment fund. We are sincerely grateful for the expertise of these Board members to support the long term growth and sustainability of SGAC.
Harriet Brettle, SGAC Chair and SGAC US Class B Director. 
SGAC is tremendously grateful for these five well-established space leaders to join our US Board of Directors. This is an important step in our overall strategy for the long-term growth and sustainability of our organisation.  SGAC is excited to work closely with the Board to strengthen our reputation as an effective and impactful global organisation for young space professionals.
Anthony Yuen, SGAC Co-Chair and SGAC US Class B Director. 
I am very honored to be invited to serve SGAC, and I eagerly look forward to assisting this wonderful organization that is so crucial in educating, inspiring, and connecting the next generation of space industry professionals.
Christopher Johnson, SGAC US Board member
About the US Board Members and Class A Directors
Christopher Johnson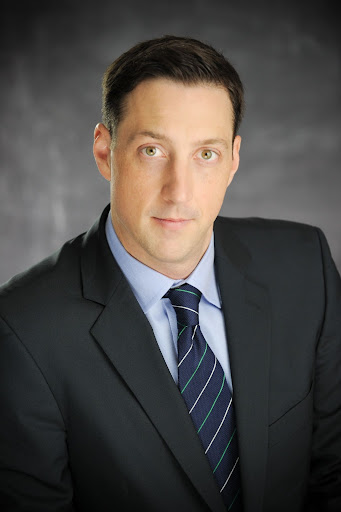 Christopher Johnson is the Space Law Advisor at the Secure World Foundation, and a Professor of Law (Adjunct) at the Georgetown University Law Center where he co-teaches the Space Law Seminar. He is also a Faculty Member at the International Space University and a Member of the International Institute of Space Law.  Mr. Johnson holds a Bachelor's of Art degree from Michigan State University, a Juris Doctor from New York Law School, and an Advanced Masters in Law in Air and Space Law from Leiden University's International Institute of Air and Space Law.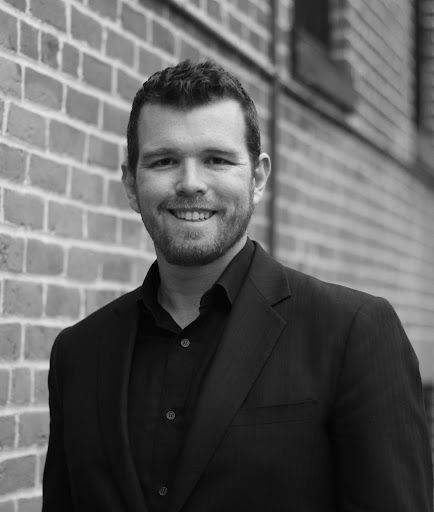 Michael is an engineer and entrepreneur bringing a range of leadership experience from start-ups, volunteer organizations, and enterprises. His professional work includes leading teams and businesses involved in developing deep tech, probabilistic analysis, and high-performance computing. Michael was a highly involved member of SGAC for over 15 years, first joining the organization in 2002 and 'ageing out' in 2018. His time with SGAC included a term as Treasurer from 2008 to 2010 and Co-Chair from 2010 to 2012.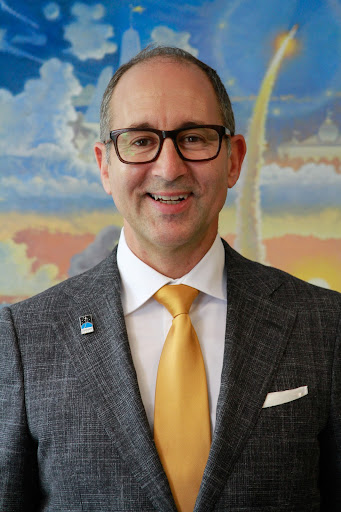 Lance Bush is President and CEO of Challenger Center, a leading nonprofit STEM education organization. Under Dr. Bush's leadership, Challenger Center was recognized with the National Science Board's Public Service Award for its work to promote a public understanding of science and engineering. Dr. Bush started his career at NASA as one of the chief engineers designing the next generation space transportation. Prior to Challenger Center, Dr. Bush served as the Chief Strategic Officer at Paragon Space Development Corporation, a space vehicle design and build company. Dr. Bush holds a bachelor's degree in aerospace engineering from the Pennsylvania State University, a master's degree in mechanical engineering from Old Dominion University, and a Ph.D. in technology policy and management from the Pennsylvania State University, along with a SSP from International Space University.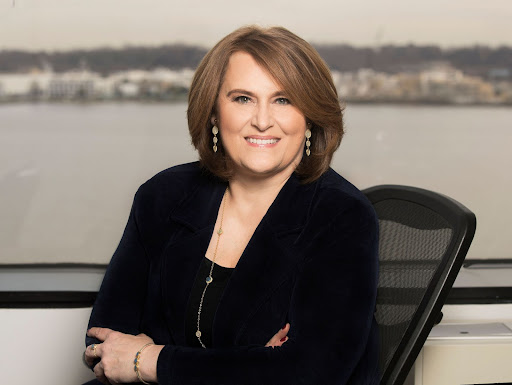 Carissa Christensen is the Chief Executive Officer and founder of BryceTech companies in the US and the UK. Ms. Christensen sits on the World Economic Forum Global Future Council on Space and the Advisory Council of the Aerospace Corporation's Center for Space Policy and Strategy. Ms. Christensen is a graduate of Harvard University's Kennedy School, where she specialized in science and technology policy. She attended the London School of Economics and was a Douglass Scholar at Rutgers University. She is a Fellow of the American Institute of Aeronautics and Astronautics.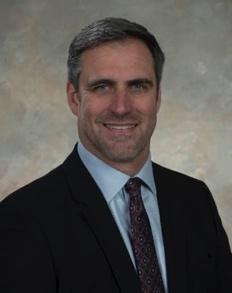 Marshall joined Nanoracks in August 2021 as the Senior Vice President for Space Systems. In his role, Marshall will oversee the development of Nanoracks' customer-focused commercial space stations, Outpost platforms, and additional supporting systems, including airlocks and more. Marshall has previously served a long and distinguished career at NASA, most recently as the Deputy Associate Administrator for Systems Engineering, Director for Human Exploration and Director for Cross-Program Systems Engineering. Marshall received his Bachelor of Science in Electrical and Computer Engineering from the University of Tennessee and a Master of Science in Electrical and Computer Engineering from Virginia Polytechnic Institute and State University. He is the recipient of the NASA Systems Engineering Excellence of the Year Award and the NASA Outstanding Leadership Medal.