One of the ways in which SGAC empowers its young professional and student members is by facilitating access to the world's major space conferences. The Global Grants Programme will bring five outstanding SGAC members to Colorado Springs to participate in the 8th Space Generation Fusion Forum (5 – 8 April, 2019), and the 35th Space Symposium (8 – 12 April, 2019).
We would like to emphasize that this year we received a large volume of high quality applications, and that the selection process was difficult to narrow down to only five candidates. However, we are honoured by the opportunity to recognize the work our volunteer members to further SGAC's efforts.
2019 Global Grants Programme Recipients
Hamed Gamal (Egypt)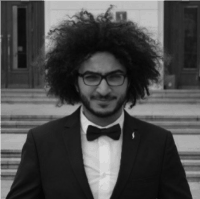 Hamed is a Space Propulsion Engineer specialized in rocket design and rocket propulsion. He earned his Masters degree in Aerospace Engineering from Warsaw University of Technology in Warsaw, Poland and achieved his Bachelors degree in Aerospace Engineering from Cairo University in Cairo, Egypt. 
During his studies and work expertise, he have developed special interest in rocket design, aerodynamics and propulsion systems. Throughout his research work during undergraduate/graduate studies and professional career he developed designing and analysis theoretical experiences besides a strong hands on and testing background which enabled him to work with different kinds of projects and international teams under different circumstances. 
Hamed comments on the scholarship was "I believe throughout my career and my volunteering work through the SGAC in the power of the youth; their ideas, aims, means and passion to reach the skies. I am grateful for the opportunity to be able to attend and participate in the SGFF and looking forward for a very fruitful event"
Ksenia Lisitsyna (Russia)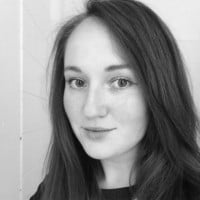 Ksenia grew up in St. Petersburg, Russia. After graduating from the Baltic State Technical University, she got her master's degree in Sustainable Development at the University of Nordland in Northern Norway.
Currently, she is a business development manager for Precious Payload – a US-based startup that has built an online booking system for small satellites. There she works on the development of a marketplace for launch providers, satellite manufacturers, insurance brokers, and integrators. The team advocates for adopting standard procedures for the launch search and integration process to reduce the amount of time required for the prelaunch activities.
As a side project in 2018, she has participated in research conducted by the European Space Policy Institute. It resulted in publishing a report on Russia's modern posture in space.
Being a member of the Russian North-West Federation of Cosmonautics and representing SGAC in her home country Ksenia is taking part in space outreach activities. She is covering such topics as legal aspects of international activities and capacity building in space-related projects and helping students and young professionals to find their way to the space industry.
Natalia Indira Vargas Cuentas (Bolivia)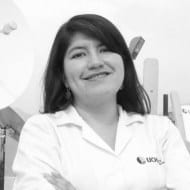 Natalia Vargas Cuentas is electronic engineer of the Military School of Engineering (Escuela Militar de Ingeniería – EMI) in La Paz Bolivia. She holds a Master in Space Technology Applications, with a major in Remote Sensing and Geo-Information Systems (RS&GIS) of Beihang University (BUAA), China. Currently is researcher of the Image Processing Research Laboratory (INTI-Lab), of the Universidad de Ciencias y Humanidades in Peru.  She is the Regional Coordinator of the South American Region for the Space Generation Advisory Council (SGAC) and treasurer of the Aerospace and Electronic Systems Society of the Institute of Electrical and Electronics Engineers (IEEE) of the Peru section.  She was the principal organizer of the first and second Aerospace Bolivian Conference (ABC).
Viha Parekh (India/Australia)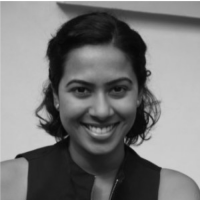 Viha is a structures engineer at Boeing in Melbourne, Australia, where she supports the development of next-generation commercial aircraft platforms. With a keen interest in the growth of the local aerospace sector, Viha is actively involved in the broader aerospace community as well as the advocacy of STEM. She holds a Bachelor of Mechanical and Aerospace Engineering from the University of Queensland, and on graduation, was the first Australian to be named in Aviation Week's '20 Twenties' list. 
Viha first became involved with the Space Generation Advisory Council through the 2017 Space Generation Congress in Adelaide as a recipient of the Australian Space Generation Innovators Award. She currently serves on the organising committee for the Space Generation Fusion Forum. 
Camilo Andrés Reyes (Colombia)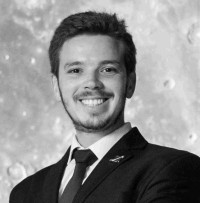 Camilo Andres Reyes-Mantilla is a young mechanical engineer from Bucaramanga, Colombia, currently pursuing a master degree in Satellite Technology at the University of Wurzburg in Germany. Member of the Strategic Partnerships team in SGAC and former National Point of Contact for Colombia. Camilo started his journey in the space industry almost 7 years ago launching weather balloons in Colombia as part of a student project, which later allowed him to undertake a short internship at NASA Ames Research Center, during this time he joined SGAC and in 2015 he became part of the SGAC delegation for UN-COPUOS. During the summer of 2016, he attended the International Space University Space Studies Program in Israel, where his perspective of the entire industry changed completely. Since then, Camilo has been very involved in the space sector in Colombia, he has worked with the Colombian Air Force department for Space Affairs, and in 2018 he joined the Colombian Space Agency (which is a private initiative) as a consultant working to create international relations between this agency and global space organizations. His main goal in life is to see Colombia and Latin American as a strong global space power that allows an economic and sustainable development for all its citizens.