One of the ways in which SGAC empowers its young professional and student members is by facilitating access to the world's major space conferences. The Global Grants Programme will bring five outstanding SGAC members to Colorado Springs to participate in the 9th Space Generation Fusion Forum (August 21–23, 2021) and the 36th Space Symposium in Colorado Springs, USA.
We would like to emphasise that this year we received a large volume of high quality applications, and that the selection process was difficult to narrow down to only five candidates. However, we are honoured by the opportunity to recognise the work of our volunteer members to further SGAC's efforts.
Giuliana Rotola (Italy)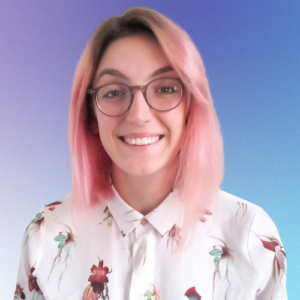 Giuliana Rotola is a research intern at the European Southern Observatory in External Relations and Science Policy Affairs, working on the impact of satellite constellations on astronomy, and a Summer Research Fellow at the Legal Priorities Project. She holds a joint bachelor's and master's degree from the University of Trento in Comparative, European, and Transnational Law and a Master of Space Studies from the International Space University (ISU). Before joining ISU, she conducted research at the European Centre for Space Law (ECSL – ESA) and in the Institut du Droit de l'Espace et des Télécommunications (IDEST), and worked at the Leuven Center for Global Governance Studies. Giuliana is also a research fellow at the Open Lunar Foundation, a 2020 Fellow in Space Studies at the Foresight Institute, and a member of the Legal Council of For All Moonkind. Within Space Generation Advisory Council (SGAC), she serves as Space Law and Policy Project Group Co-Lead, as an advisor to the Task Force on U.S. Space Legislation, as Co-lead of the Satellite Constellations team for the Space Safety and Sustainability Project Group, and she is a member of the SGAC E.A.G.L.E. Action Team on effective and adaptive governance for a lunar ecosystem.
"I'm really looking forward to my first SGFF, as the diversity of the fields represented there, together with the participants' interculturality, will undoubtedly allow me to confront myself with young leaders in the space sector and learn from their different perspectives and action methods "
Mariam Naseem (Canada)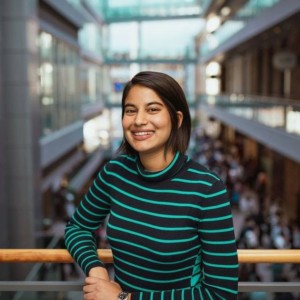 Mariam is currently a Visiting Scholar at the Blue Marble Space Institute of Science working on science communication projects and is also collaborating on Ocean Worlds research with a scientist at NASA Goddard. She has a global and multi-disciplinary background, having worked as a commercial space consultant, as a technology strategist in the Enterprise Innovation team at one of the largest banks in Canada, as a field engineer on an oil rig in Russia, a manufacturing engineer in a Product Development center in Texas and as a business development manager for a Toronto-based Quantum computing startup. She serves as National Point of Contact for Canada at the Space Generation Advisory Council, as coordinator for the Next Generation Plenary at the International Astronautical Federation's Workforce Development and Young Professionals Programme Committee and as a SEDS-Canada Advisory Board member.
"I am truly honored to have been selected for the SGAC Global Grant to attend SGFF and Space Symposium. I am grateful to be a part of the wonderful SGAC community and to work alongside such an inspiring network of peers creating opportunities for the next generation in the space sector! "
Mclee Kerolle (U.S.A.)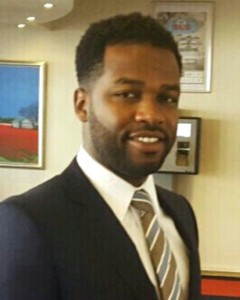 Mclee Kerolle (pronounced Mac-lee Ca-roll) is a graduate of the International Institute of Air and Space Law at Leiden University where he wrote his Masters thesis on the regulation of commercial spaceports worldwide. Since graduating, Mclee has been an active leader in various NGOs and nonprofits across the global space industry. Previously, Mclee served as the former Executive Secretary for SGAC. Currently he is an active member of SGAC project groups and initiatives such as: the Diversity Action Team, the Space & Cybersecurity Project Group, and the Effective and Adaptive Governance for a Lunar Ecosystem (E.A.G.L.E.) Action Team. Considering how interconnected the space industry has become, Mclee also serves as the Secretary for the Moon Village Association's Lunar Commerce & Economics Working Group. The working group is currently in the process of creating a Lunar Commerce portfolio.  Mclee is also the Program Director for the Caribbean Space Society, a working group of the Institute of Caribbean Studies that aims to establish a unified Caribbean Space Agenda. In line with this effort, Mclee is one of the co-organizers of the 'What Space Can Do For WI (West Indies)' Project. 'What Space Can Do For WI'  has recently been accepted in SGAC's inaugural incubator program.  In addition, Mclee serves as the Deputy Director of the Space Court Foundation. With the support of the Foundation, Mclee uses this opportunity to promote space law and policy through outreach efforts and developing content such as the "Women of Colour in Space" series
"It's an honor to be selected as a Global Grant recipient because this means that my work & contributions to SGAC over the years have not gone unnoticed. In an organization of over 12,000 members, receiving this award from SGAC feels like I won a golden ticket to space. "
Saira Roxana O. Williams (Nicaragua)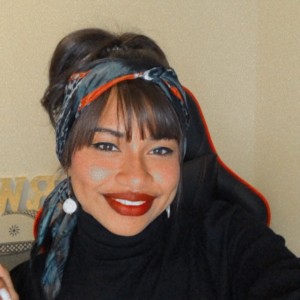 Roxy Williams is a computer engineering student, National Point of Contact for Nicaragua and General Coordinator for the Open Course Introduction to Space Engineering in Space Generation Advisory Council – SGAC. Roxy has been a delegate in many of the SGAC's workshops and in different working groups in different workshops such as NASA Planetary Defense, Deep Space Exploration and SmallSats Constellations in LEO. Roxy was recently crew commander of two crews in the MMAARS (Mars-Moon Astronautics Academy & Research Science) Virtual Astronautics Training program, one of the projects developed by one of the crews was the design of a Lunar Hospital using Lava tubes. She was the Team leader of a CubeSat design during the competition CubeDesign organized by the National Institute of Space Research Brazil, the CubeSat mission was to measure the levels of water during hurricane seasons and storms, and based on that data provide best locations of settlement or safety places as refugee. In addition, Roxy is driven by a passion for inclusion and diversity in the space industry.
"Never give  up even when you seem to give up, instead speak up so high until everyone hears you and space will shine for you."
Tensae Ali (Ethiopia)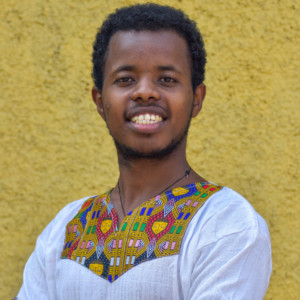 Immersed in the concept of Space Science and Engineering at a young age, he derived himself to take part in the space sector aided by wisdom and leadership. Tensae Alemayehu Ali is a final year Mechanical Engineering student at Mekelle University and a member of the Executive committee for the Mekelle Branch of the Ethiopian Space Science Society (ESSS). He is currently working with the SGAC Regional and Local Events Coordination Team and also serves as the National point of contact for Ethiopia. On previous dates, Tensae led the local organizing team for the 3rd African Space Generation Workshop held in Addis Ababa back in 2019. Carried out remarkable outreach activities in cities other than Addis Abeba, such as Mekelle. He has been engaged with the ESSS since 2012 and was named the ESSS Youth Space Ambassador in 2019 for his unwavering commitment to the awareness creation movements and outspoken advocacy work of the sector. Moreover, he has been a functioning member of the Ethiopian Institute of Technology-Mekelle Council (EiT-M) since September 2018 as the students' representative for academic affairs, completed a prestigious aviation technology training under the auspices of the Presidency of Turkey and organization of Yunus Emre Enstitüsü. In September 2020, he earned his dual honors degree through a joint program of Mekelle University and Thomas More University of Applied Sciences which covered a unique curriculum called Moonshot-Ethiopia starring in Innovation, Creativity, and Entrepreneurship. He believes in the virtue of the mind, hard work, communication, and collaboration for a better future.
"I'm immensely honored to be one of the awardees of the prestigious Global Grants Programme. I look forward to establishing networks with global space actors, trailblazing young professionals, & fellow students. It has always been a privilege to work with SGAC in different capacities, and I can not thank SGAC enough for this splendid opportunity"