SGAC is proud to announce the following appointments to our team after the latest round of vacancy applications.
Executive Secretary – Kristine Jane Atienza
Executive Secretary – Phylis Makurunje
Winter Intern – Matteo Cappella
Strategic Partnerships Support Team Member – Camilo Andrés Reyes
Strategic Partnerships Support Team Member – Gourav Namta
Strategic Partnerships Support Team Member – Charlotte Kiang
Recruitment Team Member – Damilola Oladeji
Recruitment Team Member – Zareen Cheema
Recruitment Team Member – Giulia Bordacchini
Social Media Manager – Ksenia Synkova
Strategic Partnerships Support Team Member – Mehak Sarang
If you are interested in being part of the SGAC Team, you can find the latest vacancies here.
Kristine Jane Atienza
Executive Secretary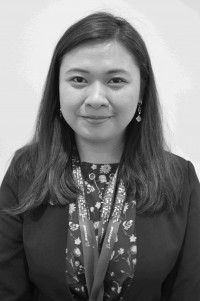 Kristine is a registered nutritionist-dietitian in the Philippines. Currently, she is working as an administrative secretariat in an international humanitarian organisation in the Philippines. Aside from her work as a nutritionist and a humanitarian, she is also active in the astronomy community in the Philippines and in Asia Pacific. She was one of the program team member and a moderator for one of the working groups during the Asia Pacific Space Generation Workshop 2018. She has been a member of the South East Asian Astronomy Network since 2015 and became one of the National Point of Contact for the Philippines during the International Year of Light on 2015. She is also the Deputy National Outreach Coordinator for International Astronomical Union in the Philippines and is currently working on an astronomy project for the visually impaired. During her spare time, she also volunteers in the free telescope viewings of the Manila Street Astronomers and astronomy outreach events of UNAWE PH.
Phylis Makurunje
Executive Secretary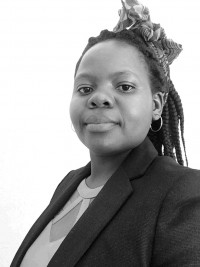 Phylis Makurunje is a PhD candidate at the DST-NRF Centre of Excellence in Strong Materials which is hosted by the University of the Witwatersrand. She specializes in ultra-high temperature composites (UHTCs) for rockets and space planes. A passionate public speaker and advocate for space technology applications, Phylis was a Famelab South Africa 2017 finalist and a 2018 Mail and Guardian 200 Young South Africans listee for her work on aerospace materials. Phylis is carrying the space applications torch with great excitement in her home country, Zimbabwe, as a National Point of Contact.
Matteo Cappella
Winter Intern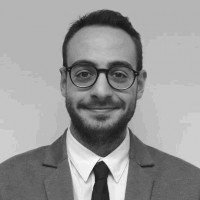 Matteo holds an MA in International Politics and Economic Relations. Recently he concluded a Research Internship at the European Space Policy Institute (ESPI), where he worked on the European astropreneurial environment and on Spacepower-related studies. His background also includes a previous traineeship at ESPI, a BBA in Economics and Commerce, and a semester focused on Entrepreneurial and Cultural studies at the Vidzeme University of Applied Sciences.
Camilo Andrés Reyes
Strategic Partnerships Support Team Member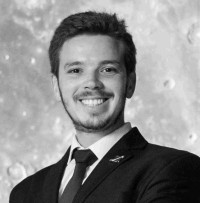 Camilo is a Mechanical Engineer from Colombia. He completed his undergraduate studies at Fundación Universitaria Los Libertadores in Bogotá in 2017 and has been part of Mars analogue missions, as well as three stratospheric balloon projects in Colombia, Argentina and Ireland. Camilo undertook an internship at the NASA Ames Research Center, and bachelor thesis was carried out in the Department of Space Affairs of the Colombian Air Force, supporting the management of an agenda on space development for this institution. Camilo is alumni of the Space Studies Program 2016 of the International Space University in Haifa, Israel and former national point of contact for Colombia of the Space Generation Advisory Council. Finally, he is currently pursuing his master degree in Satellite Technology at the University of Wurzburg, Germany.
Gourav Namta
Strategic Partnerships Support Team Member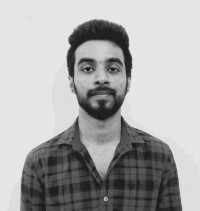 Gourav Namta graduated from Institute of Engineering and Management (India) with a degree in Mechanical Engineering in the year 2017. He is a space enthusiast and firmly believes that space exploration can not only inspire human beings to go out and do daring things in the universe but also improve the lives of the people dramatically here on Earth. He is specifically enthusiastic about rockets and human colonization in outer space and believes that humans should become interplanetary species to ensure that human consciousness is extended far into the future.</p> <p>He is also spotted writing blogs around the internet in his free time. He is an active contributor for the publishing website Astropreneurs.space, where he writes more about the space industry and also posts interviews of influential people making an impact in the space industry. Gourav publishes technical articles for satsearch (a global digital space supply chain company), with the aim of democratizing access to the space industry.
Charlotte Kiang
Strategic Partnerships Support Team Member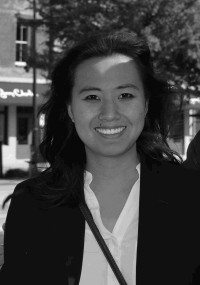 Charlotte Kiang is currently based in Los Angeles, where she works as an engineer on the next generation of crewed space vehicles. She holds a Master of Engineering degree from Cornell University, where she studied bioengineering with a focus on space life support systems, as well as a Bachelor of Arts degree in Mathematics from Wellesley College and a certificate in Space Studies from the International Space University. Charlotte joined SGAC in 2013 and has served in multiple leadership positions throughout the last few years, including as USA National Point of Contact, as UN ECOSOC Representative, and as a member of the organizing team for the 2014 Space Generation Congress. She is excited to continue her involvement with SGAC through the Strategic Partnerships Team and looks forward to helping SGAC further expand its reach around the globe.
Damilola Oladeji
Recruitment Team Member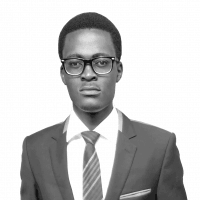 Damilola Oladeji is a geospatial analyst with a passion for space technology. He has a background in Remote Sensing and GIS with interests in disaster monitoring and mitigation, agriculture and urban planning. He has been actively involved with the space sector for some years now. He is interested in inspiring the next generation of African space enthusiasts. He was a member of the organizing team for the first African Space Generation Workshop (AF-SGW), held in Nigeria in 2017 and the inaugural African Space Workshops (ASW) held in Egypt in 2018. As a National Point of Contact (NPoC) for Nigeria, Damilola is also actively involved in organizing space activities for primary and secondary school students.
Zareen Cheema
Recruitment Team Member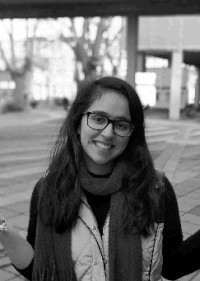 Zareen Cheema is a highly motivated mechanical engineer working with Schlumberger, USA, with a cross functional team aimed towards investigation of engineering failures. She has had a wide array of experience in aviation, transportation, wind power, space and defense industries bringing an array of knowledge from her Arctic and Antarctic expeditions. She has been a space enthusiast since a young age receiving accolades at the NASA International Space Settlement Design Contest in 2012 & 2013. A graduate from UC Berkeley, she has worked as a Graduate researcher at the Berkeley Emergent Space Tensegrities Lab & NASA Ames Research Centre to implement impact responses models for spherical tensegrity robots. She has travelled to six continents and is always up for exploration!
Giulia Bordacchini
Recruitment Team Member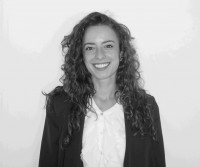 Giulia Bordacchini is a Resident Fellow at the European Space Policy Institute (ESPI) in Vienna, Austria. Giulia joined ESPI shortly after completing her Master of International Relations at the University of Rome La Sapienza as well as the Master Course in Space Institutions and Policies with the Italian Society for International Organizations (SIOI) and the Italian Space Agency (ASI). Giulia holds a Bachelor of Political Science and International Relations and was also a Trainee at ALTEC, dealing with Suborbital spaceflights and Spaceport Capabilities, and Export Control, in Turin. Currently, Giulia's other work at ESPI deals with the policy and business issues related to in-orbit services in the new space economy.
Ksenia Synkova
Social Media Manager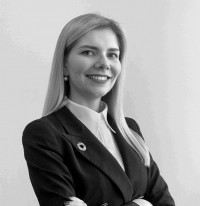 Ksenia Synkova is a young passionate professional with more than 5 years of work experience in Marketing and Communications, and a solid background in International Affairs. She joined Space Generation Advisory Council in February 2019 as Social Media Manager. Her expertise lies in the execution of communications strategy across social media platforms to enhance brand awareness, exposure, and community management. Her responsibilities also include conducting detailed social media analytics and forming collaborations with influencers, and implementing competitions and campaigns to promote the organization. Prior to SGAC Ksenia gained professional experience at the Space Applications Section of the United Nations Office for Outer Space Affairs (UNOOSA), and in the private sector while working for the international companies Siemens and OMV in Vienna. She graduated with a Bachelor's Degree in Business Administration from the Vienna University of Economics and Business (WU), with a focus on Digital Marketing. Ksenia is currently completing her Master's Degree in International Development at the University of Vienna. Her passion for multi-cultural environments stems from her study and living experience in four different countries, enabling her to communicate in several languages: Russian, English, German and Italian.
Mehak Sarang
SPT Support Team
Mehak is a recent graduate of Wellesley College, and obtained a B.S. in Physics. She is interested in commercial space and space policies that enable the private industry. Currently, she is on a year-long travel fellowship studying space policy in nine countries around the world.