SGAC is proud to present the September 2022 Member of the Month!
SGAC is delighted to recognize members who are committed to its development; those who show hard labour and total dedication to the mission and purpose of the organisation. For September 2022, we are pleased to announce and congratulate an exceptional team leader whose efforts further connected the space community: W.D Anne Nethmini Kaushalya!
Meet Welandakulage Dona Anne Nethmini Kaushalya!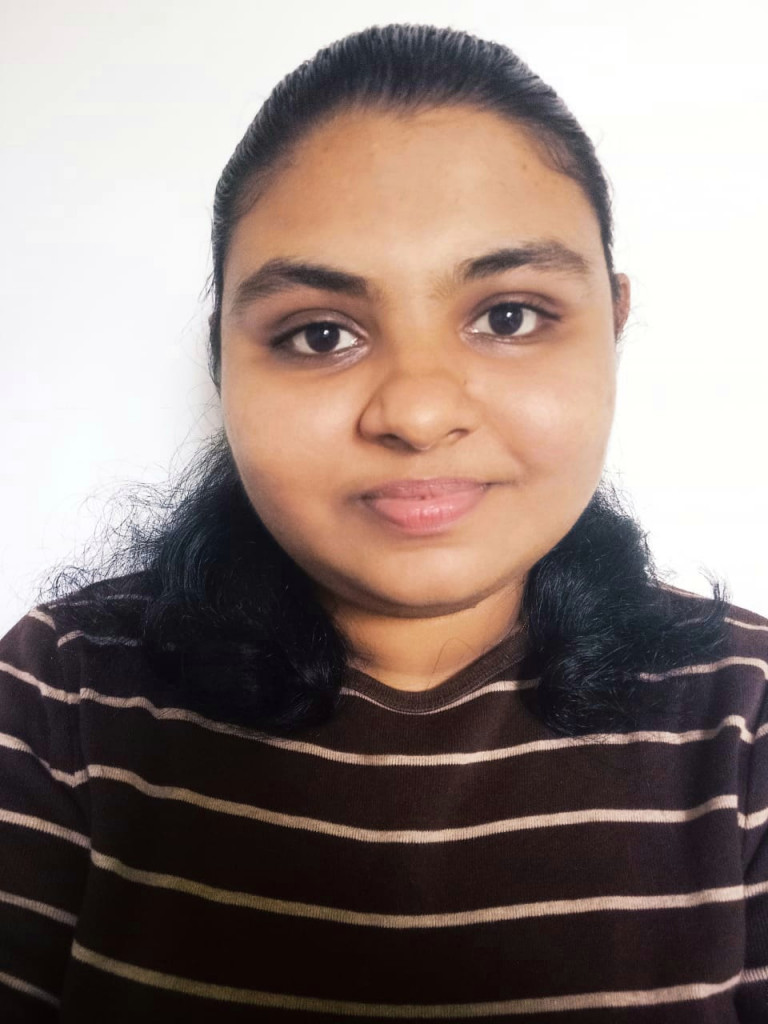 Anne Nethmini is a final-year student at Metropolia University of Applied Sciences in Helsinki, Finland, following a BSc Degree in Nursing. She also has a First class in BSc (Hons) degree in Computer Science from London Metropolitan University, UK.
She is very interested in space medicine and life sciences. She is also a member of SGAC's space medicine and life sciences project group. Anne co-authored an article for IAC 2022 in Paris on the topic "A Framework for Regional Cooperation, Capacity-Building, and Competitiveness in Space Medicine and Biology Research in the Asia-Pacific" with a diverse team of eight international authors.
Anne joined SGAC in the year 2020. She has been on the organizing team for three space generation workshops. They are the South American Space Generation Workshop in 2021, the Asia Pacific Space Generation Workshop in 2021, and the South American Space Generation Workshop in 2022. Anne started volunteering for SGAC's Global Public Relations and Communications team in the year 2021.
Anne is the social media lead for the European Society of Extreme Environment Medicine, which is an informal community that shares events, opportunities, and research projects about extreme environment medicine.
Anne is one of the first thirty ambassadors for HackaDev, which is an overarching program, led by the United Nations Development Programme (UNDP) in Sri Lanka, that empowers Sri Lanka's youth to be more innovative and entrepreneurial and take leadership in solving the most pressing development challenges in a sustainable manner by providing them with a platform and the necessary next-generation skills. Anne is a proud Girl Scout who received the President's Award for Girl Scouting in Sri Lanka in 2014, the highest rank of Sri Lankan Scouts.
Anne has recently begun reading books and finds it very enjoyable. She is a creative artist, who enjoys music, designing, photography, drawing, stargazing and playing the guitar. She is eager to explore new places and go on adventures.
Anne's role as part of the SGAC team
I am currently the Co-Lead of the SGAC's Global Public Relations and Communications Team. As a Co-Lead, I am responsible for the smooth operation of the PR and Communications team. This includes SGAC social media, news, newsletter, branding and corporate identity, video preparation and graphic design, as well as the growth, and trends among the SGAC network and members.
Anne, share with us your reaction to receiving the nomination
I couldn't believe the email from our membership co-manager mentioning that I had been nominated as the member of the month. I felt very blessed and happy. I'm still curious to know who nominated me, and I'd like to express my gratitude to them.
What learnings have you got for those considering joining SGAC?
SGAC is the best community you could ever ask for. It helps you improve yourself, gives you good friends, and opens lots of opportunities to build your space career and your life. I encourage all students and young professionals who are interested in space to join SGAC and become a part of this incredible community.
SGAC is a place where I feel at home. There are many friends and colleagues who inspire me and give me the courage to do my best in all of my endeavors while also striving to be a humble and nice human being on a daily basis. I love SGAC, my space family. I am forever grateful to them.
Would you like to share with us a special quote you feel guided by, or how would you motivate others to stay focused on their goals?
I think being honest with yourself, your family, your friends, and your work is very important. At the same time, keep working hard to pursue peace. Say "yes" to adventures; you will learn many things on your journeys. Put your all into everything you do. Keep on dreaming, achieve everything you want in life, stay healthy and happy.