National Points of Contact France
France is a major player in institutional and industrial space activities at the European and international level since the early space age. It is one of the key actors for the future of European space activities with its contribution to the European Space Agency and the top commercial launch provider of satellites with the Guiana Space Center.
The French space sectors offers many opportunities for students and young professionals that SGAC brings to them: enabling to build your international space network, offering you leadership opportunities and giving you a voice (at the United Nations, at space agencies, at academic institutions and in industry). Join us!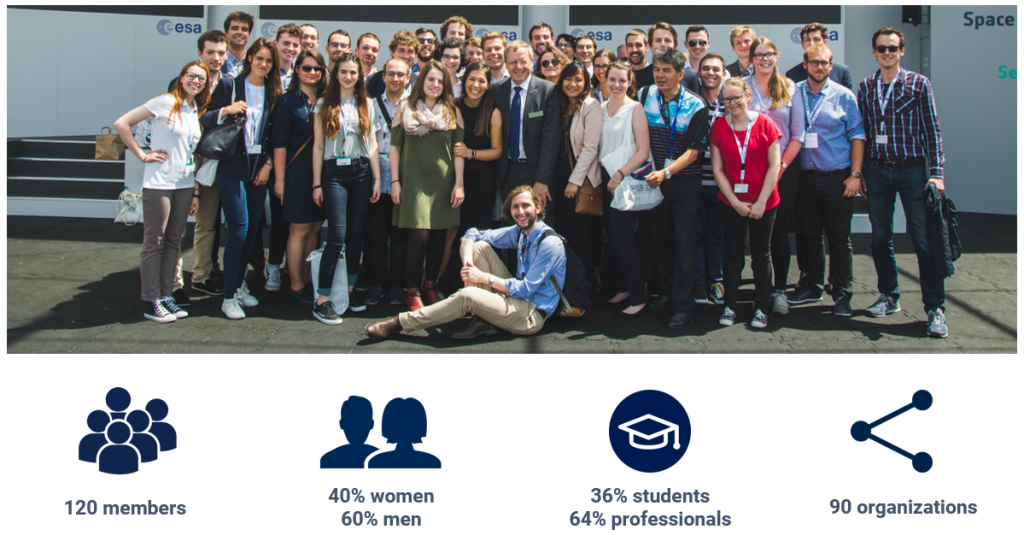 Newsletters
A local newsletter has been launched in order to share the latest news and opportunities of interest for the french SGAC community. SGAC members are encouraged to actively contribute in its writing by submitting articles on space-related topics to the 2 french NPoCs. The newsletters for January 2020 and April 2020 (in French) can be downloaded below.
Young Space Activities Overview in France
France offers plenty of opportunities for the next generation. The two main geographical areas for the space industry in France are Toulouse and the Paris area. Both regions have high-level universities, a space museum (Cité de l'Espace and Musée de l'Air et de l'Espace) and host alternatively international conferences (Toulouse Space Show and the Paris Air Show). The Paris area mainly gathers industries in the sector of space transportation and Toulouse mainly gathers orbital systems industries. There are other regions highly involved in the space industry, namely Bordeaux (with for example Novespace) and Cannes (with for example Thales Alenia Space).
There are also plenty of opportunities for students to grow their knowledge by participating for example to the PERSEUS (Projet Etudiant de Recherche Spatiale) Program from CNES or attend the Ariane City Network Summer School. Check out the event calendar for 2020!
In addition, since France is a member state of the European Space Agency, any French student is entitled to participate in any program organised at ESA, as well as to attend any program from any EU member state countries.
Country-Specific Events in 2020
Main events
Others
Courses
Interesting Web Links
Groups, People, Institutions
Job Offer
Main companies
Start-ups
Studies
Read