Results of Regional Coordinator Election in the African Region
SGAC held elections in May to elect the next Regional Coordinator (RC) in the African Region. We are happy to announce that Rania Toukebri (Tunisia) has been re-elected as the Regional Coordinator for Africa.
Detailed election results and the profile of the applicants follows. 
Election Report
The election received two applications for one regional coordinator position.
24 NPoCs out of 53 took part in the election, with the following result:
Rania Toukebri (Tunisia) – 83.3%
Tensae Ali (Ethiopia) – 16.7%
About Rania Toukebri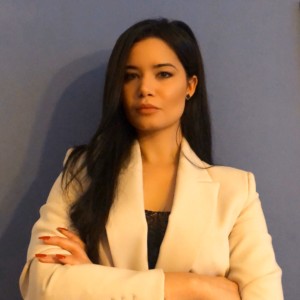 Rania Toukebri is a Space Engineer working on the design, verification and integration of spacecraft. She has been part of several European Space Agency projects for earth observation, planetary defense and space exploration. She is conducting research on quantum technology and data security. She is an external expert at the European Commission. She is UNOOSA Space4Women program Mentor, Top 10 under 30 space experts in Space in Africa in 2019 and Top 3 for The TOYP (Ten Outstanding Young Persons) JCI Tunisia 2021. She is also a Space Programs Manager and Space Strategy Consultant called for the implementation and the support of African space programs. She is co-founder and CTO of the startup OnaSpace (HumudaPlus), Chief Executive Officer for Tod´aers to enhance international space research. She has launched the African Space Education Program for capacity building in Africa.
Rania holds Masters degrees in instrumentation and electronics, embedded systems and computer Science for space applications. She is a PhD candidate on Quantum Technology. She got certificates in Management, Intel Design and Strategic Space Law.
This is what Rania had to say about her election:
I am extremely grateful and honored to be elected as Regional Coordinator for Africa for the second time. I would like to thank SGAC members for this exceptional experience during the past 6 years. It has been impactful in my career and I will be glad to continue my work with the brilliant African NPoCs, SGAC Africa managers Yusuf, Ramzi and Manuel, as well as the executive team mainly with Harriet, Anthony, Davide and Valentina. My role as Regional Coordinator since 2019 allowed me to take action at the regional level to enhance the space sector and make it more accessible and better exploited. I intend to continue this mission with the SGAC Africa family for 2 additional years using more efficient methods for raising awareness, building capacities and fostering the space industry. I will be glad to bring more African space Enthusiasts to the team and support the SGAC Africa members. We have a big mission of making Africa Better using space technology.