SGAC election for a new Co-Chairperson in 2020 has been completed and we are pleased to welcome Harriet Kate Brettle (United Kingdom) as the new Co-Chair of SGAC.
Election Report
After an exceptionally long period of discussion and interaction between the candidates and the Executive Committee, all Regional Coordinators cast their votes.
Out of all 12 votes, candidates received:
Harriet Brettle (UK) – 50%

Anthony Yuen (USA)– 42%

Abstention – 8%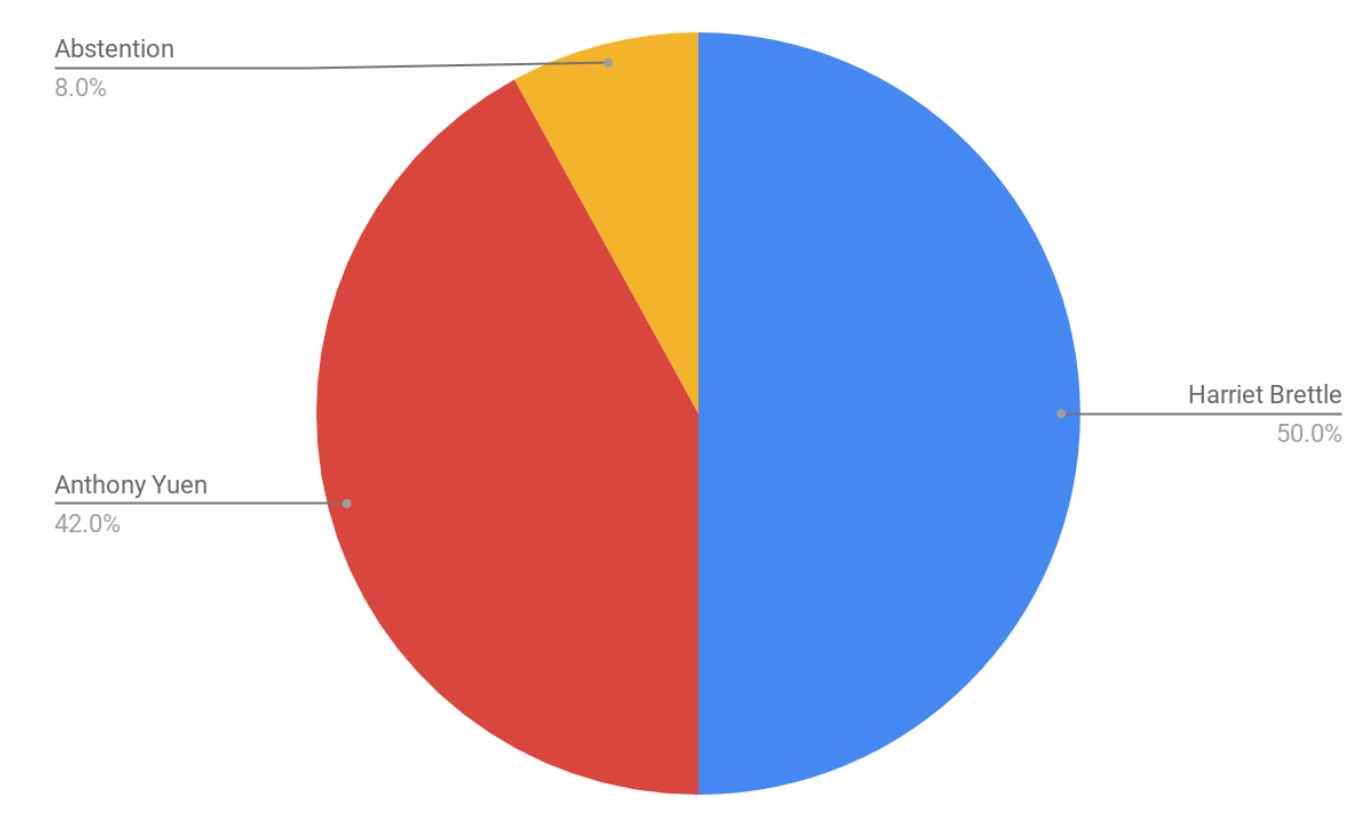 We are happy to announce that Harriet Brettle will be the new Co-Chairperson of the Space Generation Advisory Council! She will be working alongside the Chair, Arnau Pons (Spain).
About Harriet Brettle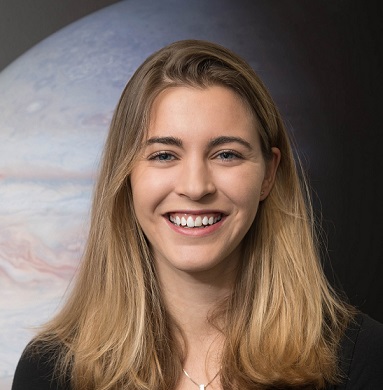 Harriet Brettle is the Head of Business Analysis at Astroscale where she is working to develop a commercial solution to the threat of space debris. She has been an active member of the Space Generation Advisory Council (SGAC) – since 2016, serving as executive secretary, strategic partnerships coordinator and most recently as programming lead for the 2019 Space Generation Congress. Harriet is a co-founder of the London Space Network, organising monthly networking events to strengthen the UK space community. She has a master's in planetary science at the California Institute of Technology. Prior to Caltech, Harriet worked in finance at the Bank of England and the Federal Reserve Bank of New York, undertaking risk analysis of global financial institutions. Harriet has a keen interest in public engagement with space science, interactions between different fields relevant to space exploration, and the future of the new space economy.
When informed of the results, Harriet had this to say:
I am so honoured and grateful to be elected as the co-chair of SGAC. SGAC embodies my deep belief that there is a place for everyone in the space community, regardless of background, technical specialism and nationality.  SGAC completely changed my life and I am so grateful for the opportunities it has provided me with. Through SGAC, I've had the privilege to work alongside extraordinary people who have become great friends, colleagues, mentors, and mentees. I feel very grateful that through SGAC I have become part of a global space family, full of people who share my passion for space and are pursuing that passion in a variety of ways. I look forward to working with the Executive Committee of SGAC to manage the tremendous growth of SGAC in recent years and empower SGAC members to advance humanity through the peaceful uses of outer space.
Matteo Emanuelli, Former Chair and Election Officer mentioned: 
I would like to congratulate Harriet for her election and I wish her all the best. Becoming Co-chair is indeed a great honour but there are as well many duties and responsibilities, especially in challenging times like these. Despite the challenges that may arise from the global situation, Harriet has everything that is needed to successfully lead the SGAC in the next 2 years. Harriet has a proven track in SGAC, where she has led with great results the Strategic Partnership Team, increasing the number of partnerships and opportunities. Her enthusiastic leadership has been  appreciated already throughout the organisation and I am sure she will have a great impact on the organisation.
Arnau Pons, current Chair, had this to say:
I would like to congratulate Harriet on her election as Co-Chair of SGAC. Harriet has developed an extensive experience in SGAC from a variety of positions, which have prepared her for this new endeavour. She has greatly contributed to SGAC and has been instrumental in growing the number of partnerships of SGAC from her prior work as SPT Co-lead. I believe Harriet will bring new energy and fresh ideas to the organisation, and I am looking forward to working with her towards taking SGAC to new horizons!
Clementine Decoopman, current Executive Director, added:
I would like to congratulate Harriet for being elected as Co-Chair of SGAC! I have been working with Harriet in different capacities since I entered SGAC. Among other positions, Harriet has been an amazing Strategic Partnership Coordinator and Space Generation Congress Organising Team Member and she always went above and beyond her responsibilities to ensure the progress of the organisation. Her hard work definitely contributed to the growth of the organisation, bringing new partners, sponsors and opportunities for our members. I really look forward to continuing working with her! She is a true inspiration to many young professionals and students, originally coming from outside the space sector and now thriving in the industry. Her enthusiasm is a source of motivation for the team and people who have the pleasure to work with her. Harriet is a good team player and leader and, along with Arnau, Davide, and Matteo C., I am convinced that her ambition for SGAC will enable the organisation to continue growing.
Matteo Cappella, current Operations Manager, commented:
Despite having been with SGAC for not so long, I had the opportunity to work with Harriet on plenty of different projects. What struck me is that, no matter the team or the task, she has always been a great source of energy and enthusiasm for all. Harriet's passion for space goes beyond SGAC as she's actively engaged in building local and global space communities – and this desire to create community is vital for any potential Co-Chairperson in SGAC. With her eagerness, commitment and professionalism, Harriet will surely have a positive impact on SGAC as Co-Chair, adding up to her already successful efforts within the organization. I congratulate Harriet for these election results and I wish her all the best in her new role. I'm really eager to discover what SGAC will look like under her and Arnau's leadership