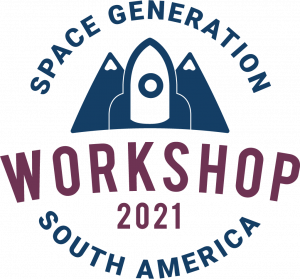 The 6th South American Space Generation Online Workshop 
April 10th-11th and 17th, 2021
South America, Online.
This year, due to the current global health situation associated with COVID-19, the organizing team will launch the first South America – Space Generation Online Workshop on April 10th-11th and 17th, 2021. The 6th South American Space Generation Online Workshop will bring together 60 students and young professionals (aged 18-35) to engage with industry representatives, and nurture the next generation's perspective on space and scientific matters in the South American region. Participants will have the opportunity to interact with experts from academia, businesses and space agencies through plenary, keynotes and working group discussions.
As a unique online experience, SA-SGOW will include Keynotes, Panels, Workshops, and Virtual Social Hours,  for you to take part in, from the comfort of your home.
Registration
Applications will be open from the 15th of February, 2021.
The online event is expected to gather a total of 60 international students and young professionals (aged 18-35 years). The selection of participants (also known as delegates) will be based on the registration form adequacy taking into account criteria such as motivation, delegate contribution to space activities, background and gender equality. Once the applicants have been selected,  registration through Eventbrite will open on the 22nd of March 2021 to secure the spot and pay the SA-SGOW ticket.