Congratulations and Thanks to all who participated on our Essay Competition
Alexander Gilbert (USA)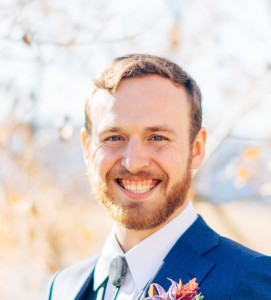 "I am honored by winning this essay contest. As one of my first steps into the space policy world, it is very encouraging. Coming from an energy and environmental policy background, I'm now working to adapt government and industry best practices, like EIAs, from Earth to outer space."
Alex Gilbert is a Project Manager at the Nuclear Innovation Alliance where he conducts and manages project research, with a focus on international licensing for advanced nuclear reactors. Previously, he was an energy market and climate policy consultant in the private sector, first at Haynes and Boone, LLP, and more recently as Cofounder of SparkLibrary, Inc. He is a Non-Resident Fellow at the Payne Institute for Public Policy at the Colorado School of Mines where he researches energy and space governance, particularly as they relate to Space Resources. His work on energy and climate policy has been published in media and in multiple peer-reviewed journals, including Energy, Energy Policy, Nature, and Nature Climate Change. His research interests in space policy include: space mining; environmental regulation; technology commercialization; and governance of space nuclear power.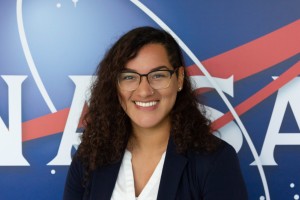 Monica Vidaurri (USA) 
2nd place 
"I am incredibly honored to have been recognized by the SGAC. As humanity prepares to go further than we have before in space, it is absolutely crucial to have these conversations surrounding safety and sustainability from the generation that will be leading this charge, and I am elated to contribute."
Monica Vidaurri is a student at George Mason University studying biology and government and international politics with a concentration in law, philosophy, and governance. Originally from San Antonio, Texas, Monica moved to Washington, D.C. in January of 2017 to do a semester internship in the United States Senate. That internship turned into jobs with the American Chemical Society, the White House, Mentor Foundation USA, various consulting projects across the government, and Monica now works at NASA Goddard Space Flight Center, where she does astrobiology and policy and ethics consulting. Monica's astrobiology experiences include microbiology, exoplanet atmospheres and ionospheres, and exoplanet characterization. Her policy experiences lie in international law, ethics, governance, and space policy. The two fields meet at the intersection of biodefense, bioethics, and planetary protection, which fuels her passions in ensuring humanity adopts proactive, transparent, and ethical standards of space exploration, as well as bridging the gaps between the science world and the policy world. Monica is also a musician, and teaches high school and drum corps brass and visual ensembles. Monica will be starting her Master's of Science in Biodefense within the school year at George Mason.
3rd – 10th place
3. Szymon Czyżewski (Poland)
4. David Ho (Malaysia)
5. Konstantinos Vasilas (Greece)
6. Claudio Rapisarda (Italy) – (tied for 6th place)
6. Desire Muhire (Rwanda) – (tied for 6th place)
8. Mahshid Talebian Kiakalayeh (Iran)
9. Alan Perry Daen (Philippines)
10. Christos Tsagkaris (Greece)
We appreciate your time and effort in submitting your ideas and hope that you continue on sharing your wonderful thoughts by applying on the upcoming competitions held by SGAC's project groups.