SGAC in Canada: A maple leaf among stars
by Zaid Rana
Canada in space: At first glance
Canada boasts a long, proud history of leadership in the space sector. The Canadian Space Agency's mastery of science and technology is perhaps best depicted through its robotic emblems such as the Canadarm, Canadarm2 and Dextre. Today, however, the space sector is growing and changing rapidly. These winds of change bare a resemblance to the vibrant colours of autumn in Canada, and Canadian scientists, engineers, and private businesses are certainly responding in stride, with a bustling, growing space economy and emerging opportunities, including a progressive start-up scene.
The year 2019 finally delivered on a long-awaited investment promise: funding and institutional commitment announced in February 2019 by Prime Minister Justin Trudeau, formalizing Canada's partnership to the NASA-led Lunar Gateway. This was followed shortly with the publication of a new Space Strategy in March 2019 — Exploration, imagination, innovation: a new space strategy for Canada. As a framework, it offers a blueprint describing holistic ambitions and goals. More recently, Canada signed the Artemis Accords as a major international partner to the Artemis program. This coincided closely with the appointment of Lisa Campbell — the first woman to serve as the head of the Canadian Space Agency in a full-time tenure. These progressive strides demonstrate that Canada's space sector is strong, healthy, and primed to adapt to the changing challenges of today.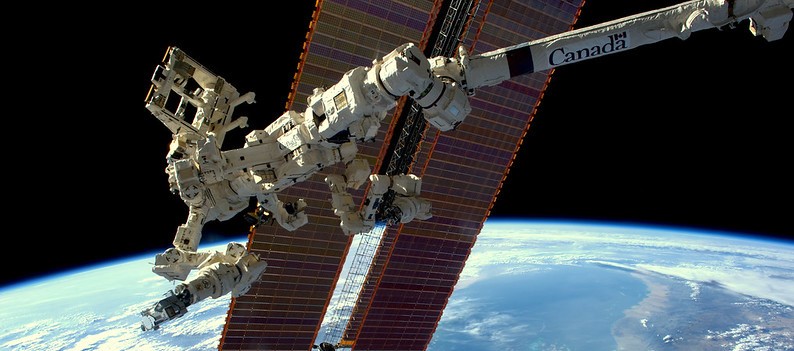 SGAC's role in Canada
To me, space is a subject that unites humanity. There is something universally exciting and engaging about gazing at the night sky, something that transcended socio-political boundaries. I have always strived to share this enthusiasm with my peers and in May 2018 I made a concerted effort to take part in collaborative opportunities and partnerships in space outreach to share this passion. To achieve this, I joined the Space Generation Advisory Council as the National Point of Contact (NPoC) for Canada. I initially focused on building relationships and dialogue with key members of the space community, including students and young professionals. The conversation started at the 2018 Montreal Space Symposium with SGAC #NextGen Canada tracks: a 3-panel session featuring prominent members from the space industry covering the following topics:
Navigating the Canadian Space Landscape
Public-Private Partnership in Canada; and
Aligning Canada with International Partners for the Advancement of Space Exploration
It is worth noting some of the important questions that were raised during the event. This paved the way forward for a much broader conversation and engagement with the Canadian youth:
What challenges and mechanisms are in place to overcome geographical challenges of opportunity access?
Space robotics, instrumentation and space science are some of the commonly cited areas for which Canada is renowned for. In what ways can a Space Strategy economically empower and incentivize upstream — what we send in space; and downstream — how we use space-enabled data products for various consumers, within and outside Canada?
Assuming a best-case scenario in the upcoming fiscal year, what kind of partnerships can we expect in the future, and what benefits can be anticipated for the Canadian economy and society as well as its workforce?
Key highlights from this discussion brought forward notions of humanizing space in addition to equity, diversity, and inclusion in the Canadian space sector. Additionally, a vested interest from the Canadian youth was expressed towards entrepreneurial opportunities. Inspired by the likes of Google Lunar XPRIZE, SpaceX and Blue Origin, Canada's emerging space leaders had their sights set on becoming a part of other exciting initiatives on the horizon, such as the Lunar Gateway, flagship missions in space astronomy, space robotics, artificial intelligence and space arts.
Following this discussion, it was clear to me that the future of Canada's space sector is bright. The youth today are excited and committed to creating a sustainable space sector that is both humanizing and inclusive. This set the stage for new perspectives, which eventually led to the closing event of the year at the 2018 Canadian Space Summit with the Next Generation Panel. As a space enthusiast and SGAC representative, I am thrilled to see today's young people coming together over these discussions and I am excited for the future.
Fast-forward and the journey ahead
Since 2018, SGAC's presence in Canada has matured, with key relationships being developed with members of the government such as the Space Advisory Board and the Canadian Space Agency, as well as to public and private sectors through academic institutions and industry. As a result, SGAC was a strong supporter of the Don't Let Go Canada coalition — a successful campaign to secure Canada's future in space activities. As NPoC, I contributed by representing SGAC to the House of Commons of Canada, developing the inaugural SG[Canada] program in 2019 with a talented team of Canadian students and young professionals across the country, and asserting SGAC as one of the founding member of the Space Matters Collective (a nation-wide education and public outreach platform dedicated to space).
Today, I am joined with a fellow co-NPoC Mariam Naseem who brings her unique background and dynamic to further the "Space Ecosystem Initiative": a developing project in Canada in coordination with SGAC. The key goal here is to enable a transitional pathway for university students and young professionals from non-traditional domains to early-stage career development in the Canadian space sector. We are working in liaising SGAC to develop grassroots programs with non-profits and industry members across the country.
Zaid Rana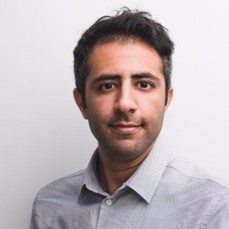 Zaid Rana is a Junior Program Scientist at the Canadian Space Agency; at SGAC, he acts as a National Point of Contact for Canada. He has previously completed two internships at the European Space Agency (ESA) in lunar exploration and space resources as well as space operations.