SGAC welcomes new team members!
SGAC is proud to announce the following appointments to our team after the latest round of vacancy applications.
Space Safety and Sustainability Project Group – Maren Hülsmann 
Human Resources Recruitment Lead – Abraham Akinwale
Slack Co-Coordinator – Florian Marmuse
Slack Co-Coordinator – Giuseppe Governale
Regional Partnerships Manager Asia-Pacific  – Antonio Stark
PR & Communication Team Member – Louis Alban de Marne
PR & Communication Team Member – Natalia Lemarquis
PR & Communication Team Member –Abigail Major
PR & Communication Team Member –Cian O'Regan 
PR & Communication Team Member –Priyanka D. Rajkakati 
PR & Communication Team Member –Valentina Tamburello
PR & Communication Team Member – Nandana Thipperudraiah
Web and Data Team Co-Lead – Laud Bentil
If you are interested in being part of the SGAC Team, you can find the latest vacancies here.
Maren Hülsmann
Space Safety and Sustainability Project Group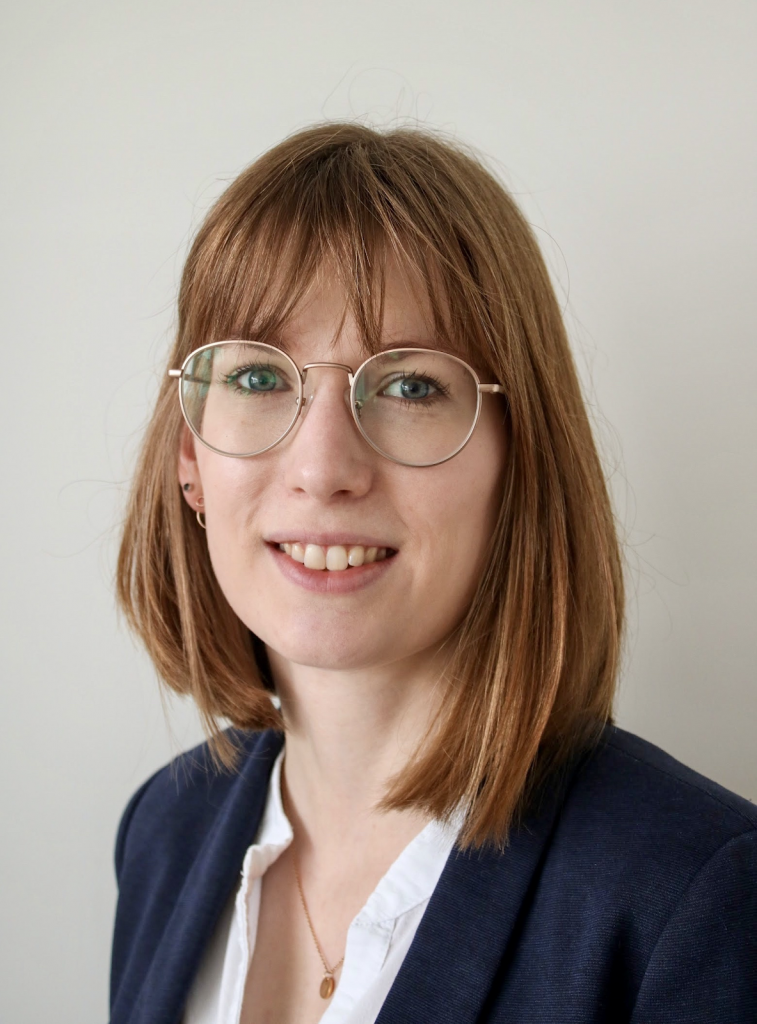 Maren is a Research Associate and PhD Candidate at the Bundeswehr University Munich at the Institute for Space Technology and Space Applications, where her work focuses on the application of Artificial Intelligence within different Space Technologies, like spacecraft autonomy, autonomous landing and onboard data analysis. She holds a Bachelor as well as Master of Science degree in Industrial Mathematics from the University of Bremen. After graduation in 2017 she started working at the German Space Operations Center near Munich as a Flight Dynamics Engineer, before she moved back to academia to pursue a PhD roughly after two years of working in the field of satellite operations. During her studies in Bremen she gained insight into various space related fields and got more and more enthusiastic about space, while working as a student employee at the DLR_School_Lab Bremen of the German Aerospace Center (DLR). Moreover, she participated in the REXUS/BEXUS program, a student program by DLR, ESA and the Swedish National Space Agency (SNSA), where she build a sounding rocket experiment, which was launched on REXUS 21 from Esrange Space Center in Northern Sweden in March 2017.
She is a SGAC member since 2017 and got more engaged with SGAC in 2018 when she became a team member of the Space Safety and Sustainability project group and participated in the SGC 2018 in Bremen and the E-SGW 2019 in London. Currently she is organising the first SG[Germany] local event in Munich.
Abraham Akinwale
Human Resources Recruitment Lead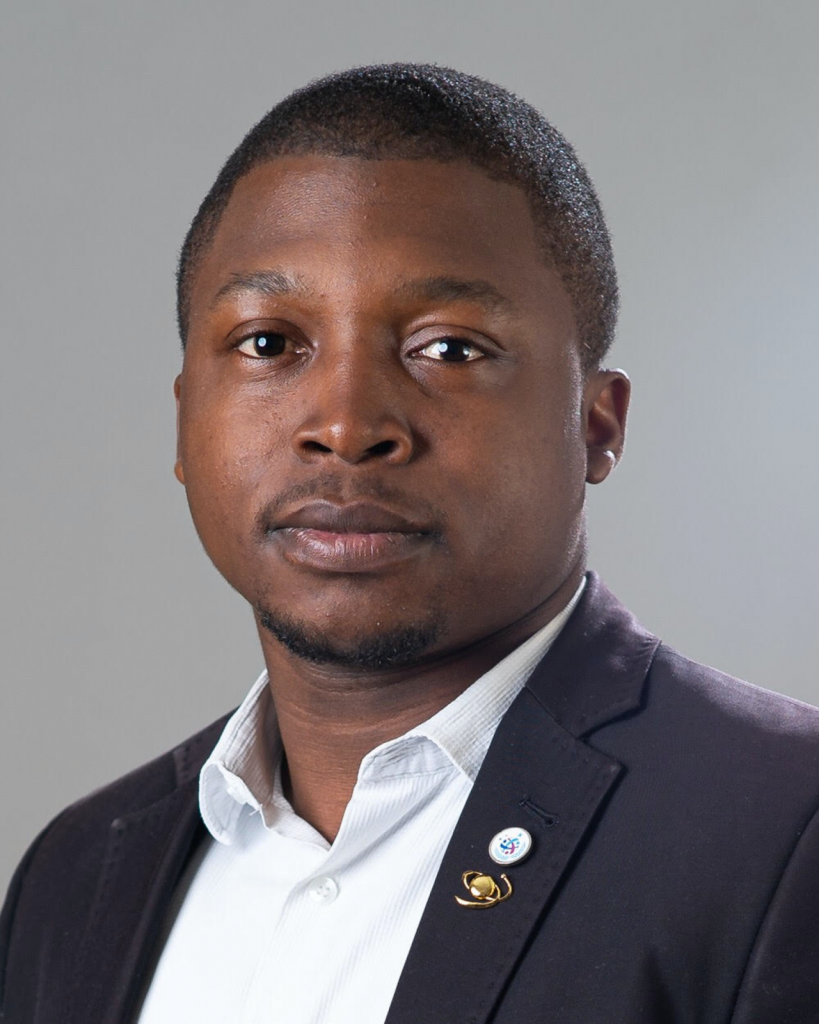 Abraham Akinwale is the CEO of MPG Aerospace, an Earth Intelligence company focused on satellite applications, drone technology, cyber and digital approach towards providing services for Earth Observation, precision agriculture and security and asset surveillance. Abraham is an alumnus of the International Space University where he took part in the Space Studies Program 2019. He holds his bachelor degree in Mechanical Engineering from Obafemi Awolowo University. Abraham has been part of SGAC for over 6 years and he was also the National Point of Contact Nigeria. He is very enthusiastic about the space industry and has been focused on capacity building in space science and technology and space business developments in Africa working with partners and producing research works in this topics. Abraham is a lover of person and he loves to work with people to get results and get things done. He plans to revolutionize the future of space expertise and space exploration in Africa. Abraham likes afro music and during his leisure, he likes cooking and writing.
Florian Marmuse
Slack Co-coordinator
Florian graduated as an aerospace engineer and Ph.D. in plasma physics for electric propulsion. He is currently project manager at the student space center of École polytechnique in Paris and passionate about nanosatellites, bikes, the Moon and social space. Interest in space for society led him to manage the Slack forum for SGAC.
Giuseppe Governale
Slack Co-Coordinator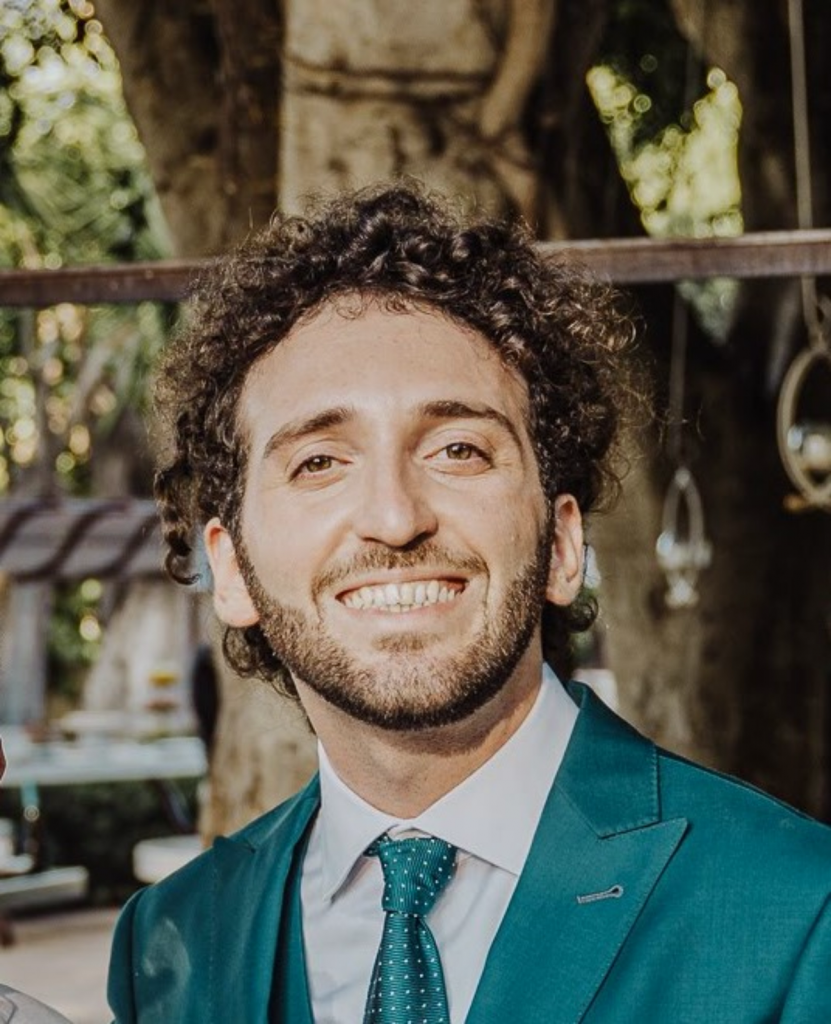 Space systems engineer. Dedicated to the research in technology development and space mission design. Research Assistant and PhD candidate at Politecnico di Torino, Italy. 2nd level Specialising Master in Space Exploration and Development Systems (SEEDS) at Politecnico di Torino, Italy – ISAE of Toulouse, France – University of Leicester, UK supported by ESA, ASI, Thales Alenia Space. MSc and BSc in Aerospace Engineering at Politecnico di Torino. Currently involved in the H2020 EFESTO project. Past experiences include a one-year internship at NASA's JPL, California
Antonio Stark
Regional Partnership Manager Asia Pacific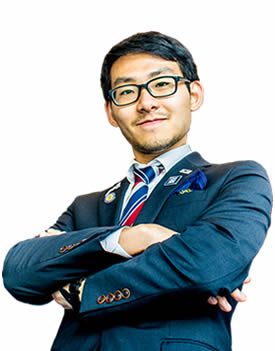 Antonio is an international business developer and space policy consultant. He has been with SGAC for four years, being involved in event management, PR&Comms team, and the Asia-Pacific regional work. He has worked with multinational corporations and governments around the world in promoting sustainability, commercial space, and international cooperation for national space policies.
Louis Alban de Marne
PR & Communication Team Member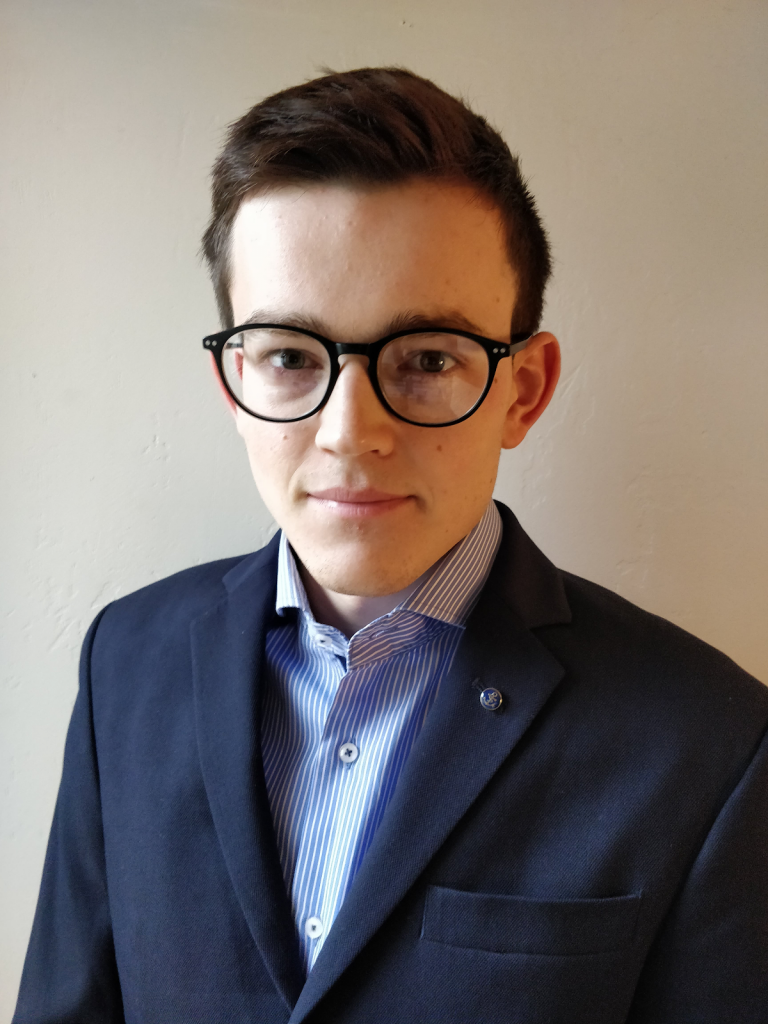 Louis-Alban is a 24 years old  french student from Orleans, in the south of Paris. He just finished his master degree formation in ESTACA in the aeronautical field, in Paris. He is currently doing an 6 months internship in Polytechnic school on a nano-satellite project named IonSat. He is a musician and played violin during 8 years when he was young. He has been passionate about astronomy since his childhood.
And most importantly, he is always happy to share his passion with others !
Natalia Lemarquis
PR & Communication Team Member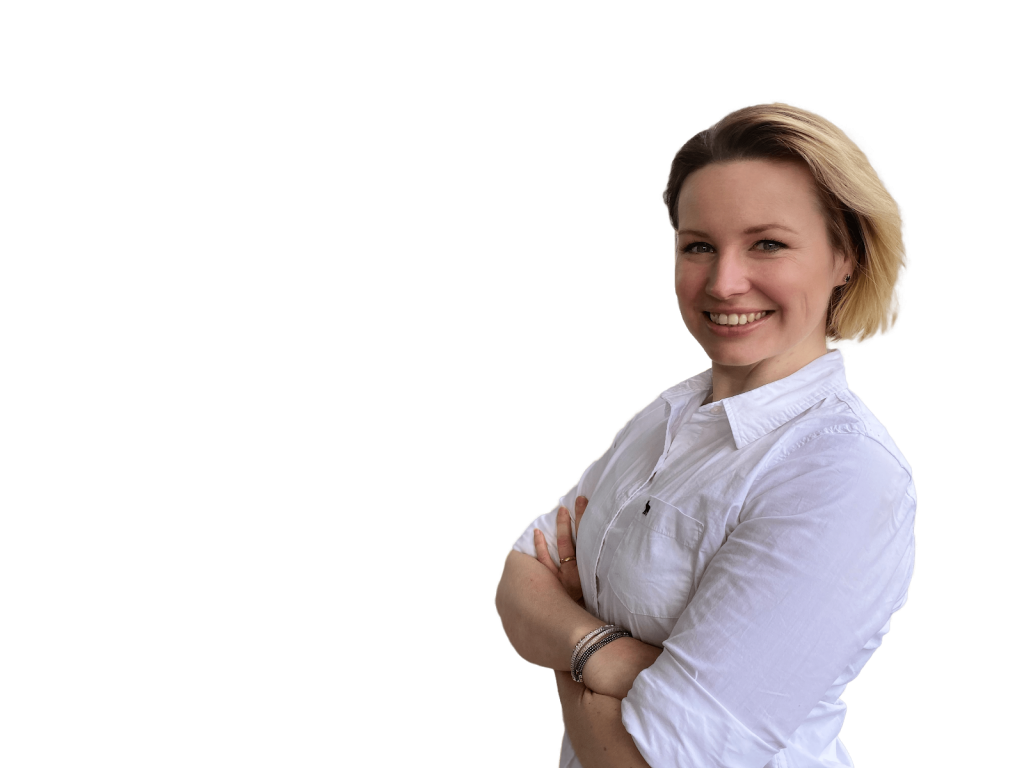 Natalia is an Aerospace Engineer with a passion for Space Exploration and Spacecraft Engineering. She obtained her first Master degree from Warsaw University of Technology, Poland, where she was a Vice-President of the Student Space Association, participating in the design of the first Polish student satellite. She was also an Editor in Chief of the Student Broadcast where she was promoting and explaining science discoveries and space technologies to other students. Her professional experience is linked to the Aviation industry where she worked for global companies such as General Electric and Rolls-Royce, mostly in leadership positions in Managing Projects for Jet Engine design, Repair and Overhaul and later Manufacturing Capability Acquisition. She received numerous recognitions for her excellent problem solving skills and managing engine parts field issues.
Natalia is currently enrolled as a post-graduate student at International Space University in Strasbourg, France in a Master in Space Studies Course. She is researching the business opportunities of cis-lunar space exploration and designing a crewed vehicle to enable sustainable Lunar trade and tourism. Natalia wants to become Space Industry Leader and hence she is joining SGAC as the network of like-minded students and young professionals.
Abigail Major
PR & Communication Team Member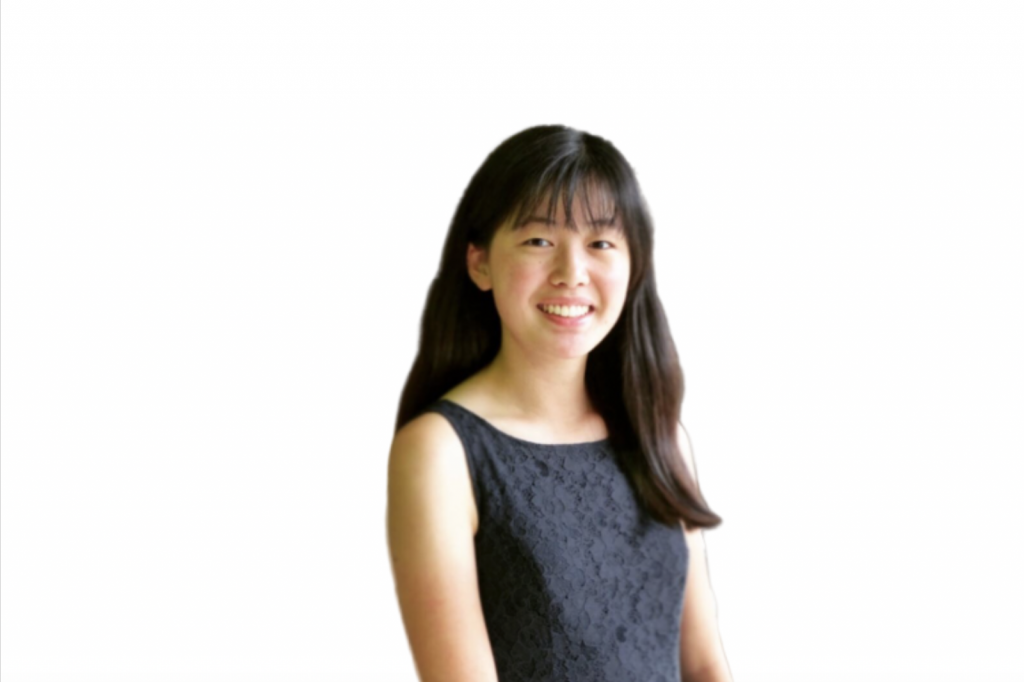 Abigail is a recent Gettysburg College History and Classics graduate, and current MA Candidate at Georgetown University for Communication, Culture & Technology. While she originally believed that her history and classics double major greatly juxtaposed with her environmental studies minor, the coursework in environmental humanities during sophomore year demonstrated to Abigail how her majors and minor complemented each other. Inspired by this, she interned with the Astrophysics Science Division (ASD) communications team at NASA Goddard in summer 2018. Abigail then continued her journey with NASA in summer 2019 as the Hubble Space Telescope history intern, and as an intern for the Office of International and Interagency Relations at Headquarters in fall 2019. Currently, Abigail has returned to the ASD communications team for spring 2020.
She is curious and passionate about expressing thoughts and ideas to the public through the power of communication – both written and spoken. Particularly, Abigail is interested in science communication: taking science and "translating" it into an accessible manner so the public can understand it.
Cian O'Regan
PR & Communication Team Member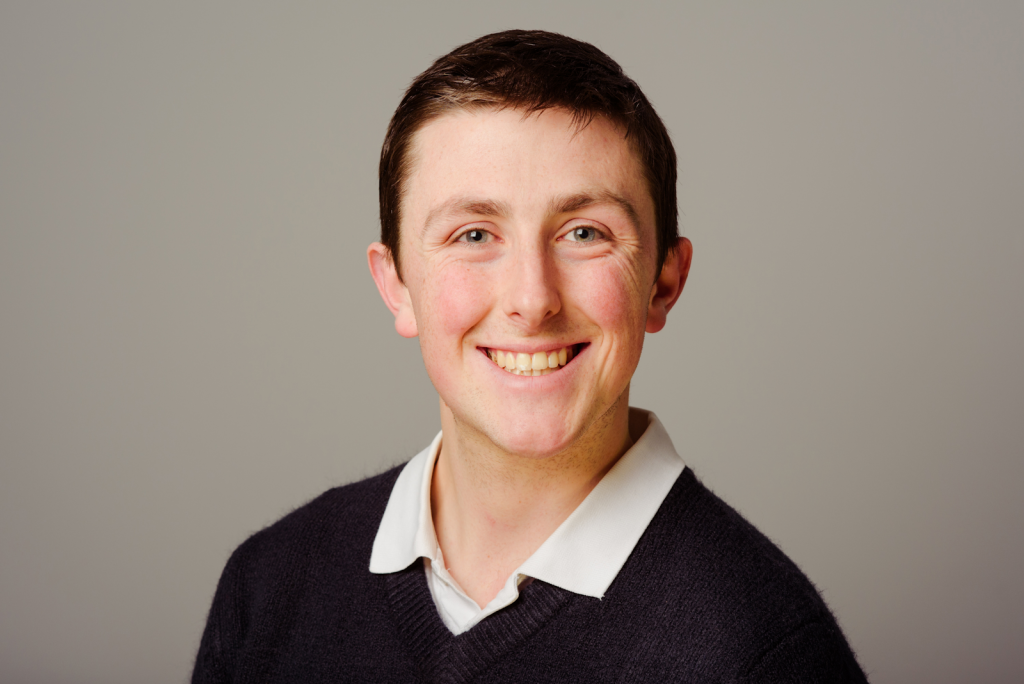 Cian O'Regan recently graduated with a Bachelor of Science degree in Business Information Systems from University College Cork in September 2019. He is a proud alumnus of the International Space University (ISU), having participated in the 2018 Space Studies Program (SSP) in the Netherlands. Currently working as a Business Analyst for blockchain startup NuArca, Cian has developed a broad range of research interests including interaction design, human factors evaluation, the testing of the user interface systems in human-rated space vehicles, and the use of Earthshine as a source of power for lunar rovers. Owing to his love for observing the night sky, he is an avid astrophotographer with his photos featuring in The New York Times, BBC News, and various news outlets across Ireland.
Cian has also worked as as a Science Communicator at Blackrock Castle Observatory in his hometown of Cork since 2016. While earning his undergraduate, Cian spent time as a Data Analyst with Irish forestry company Treemetrics. During his time at the International Space University, he was a member of the Lunar Night Survival team project which worked with NASA and ESA to develop solutions for the generation and provision of power in support of the range of activities which are planned to be deployed on the Moon in the near future. In his spare time, Cian enjoys golf, travelling and hiking, and rarely goes anywhere without his camera.
Priyanka D. Rajkakati
PR & Communication Team Member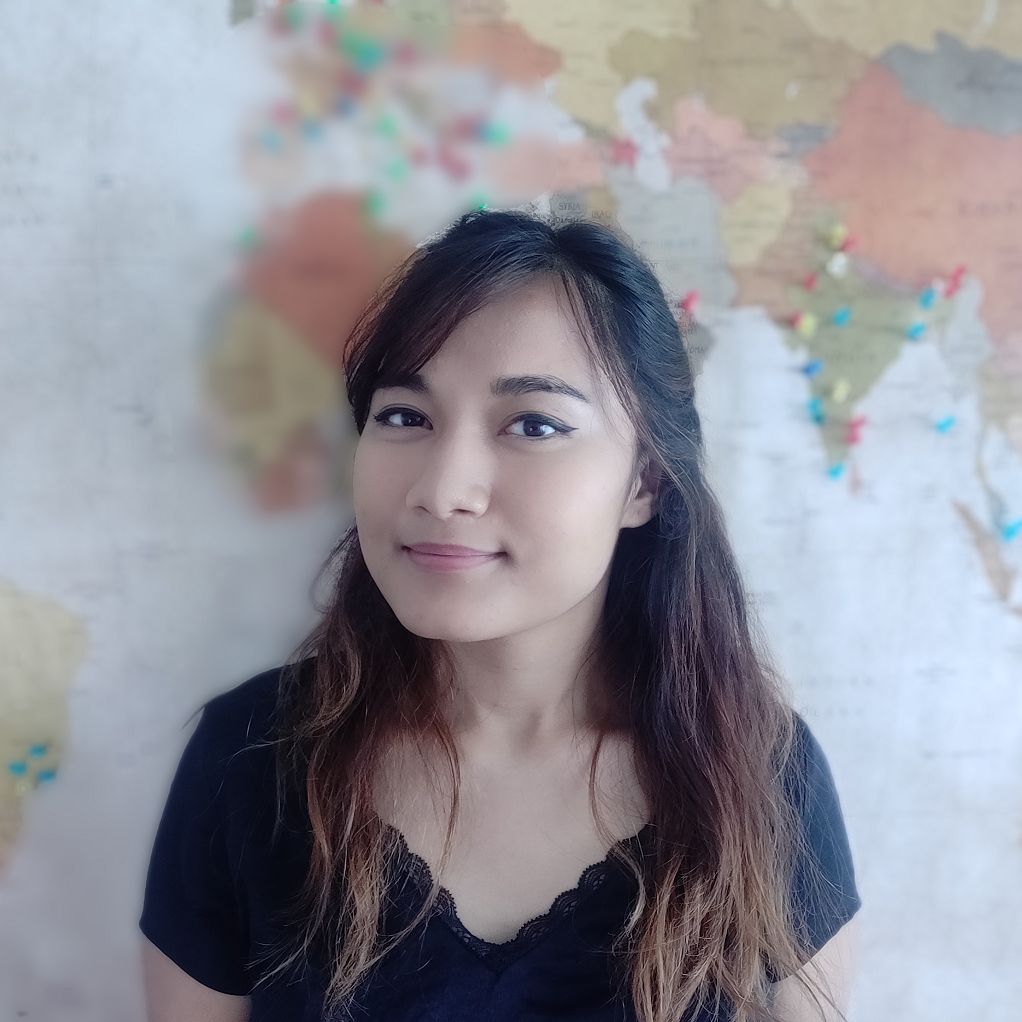 Priyanka is an Aerospace engineer (by profession) and artist (at heart). A double-degree engineering graduate from Ecole Polytechnique and ISAE-Supaéro, she is currently pursuing a PhD in GNSS technology at Safran and ISAE-Supaéro. She is extremely passionate about Space and wants to help build the first lunar and martian human bases (and go there!). An expert to the IAF The Committee for the Cultural Utilisation of Space (ITACCUS), she is involved with the ILEWG EuroMoonMars Program as an artist for the Moon Gallery – which will take her artwork to the Moon in 2022. She also took part as an analogue-astronaut crew member as commander-in-training, in ILEWG's EMMIHS-III lunar analogue mission, at the HI-SEAS base in Hawai'i.
On the side, she is actively involved in STEM outreach: as one of the organizers of the SGAC "Our Giant Leap" initiative, as ambassador of the L'Oréal-UNESCO "For Girls in Science" program, and also as part of the 5th cohort of the Homeward Bound Antarctica mission.
Valentina Tamburello
PR & Communication Team Member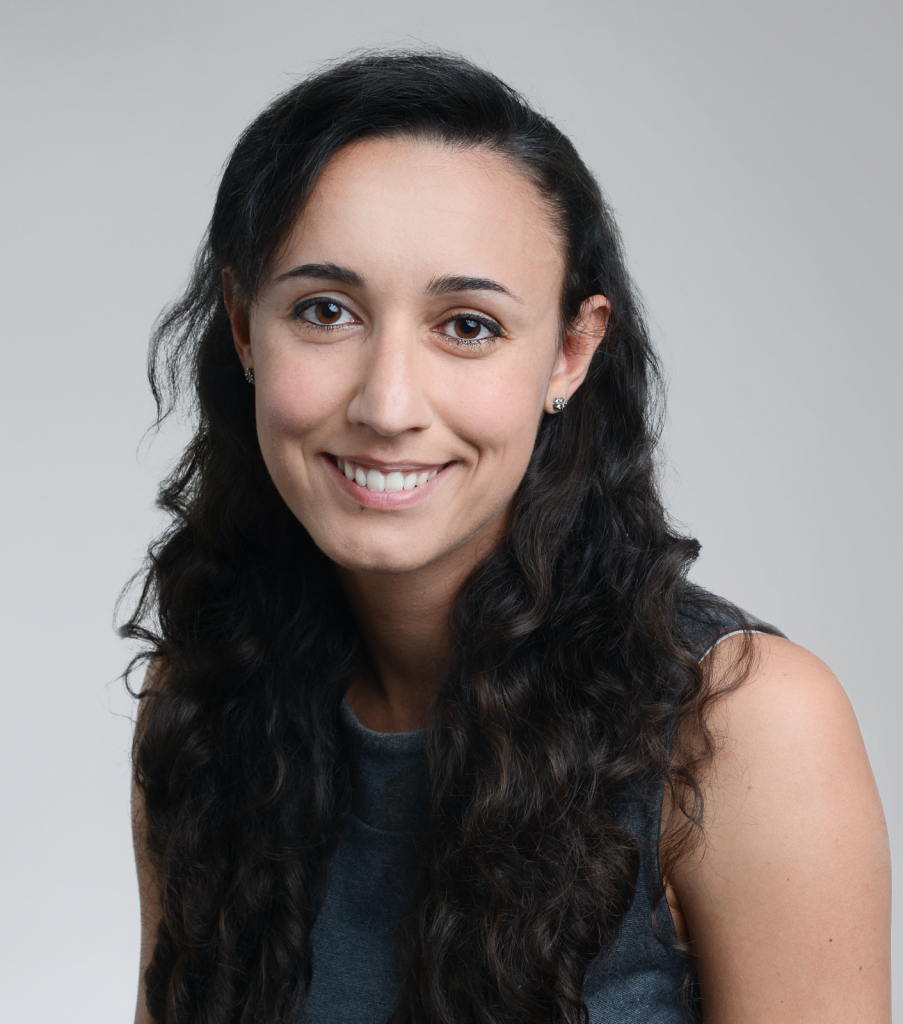 Valentina likes to define herself as a space enthusiast before saying she is an astrophysicist. She is in love with everything related to Space. Her passion arose during a school trip to the Observatory of Milan, when she was only 8 years old. After studying Physics, she got her PhD in Astrophysics with several publications among which one on Nature. Wanting to know more about all aspects of Space, she attended the Southern Hemisphere Space Studies Program, organised by the International Space University.
In the meantime, she also got a master in Scientific Journalism and Corporate Communication, to share her passion with people at a professional level. Now she works as NPOC for remote sensing images and in the Research, Development and Operation team of the Space Hub at the University of Zurich. The best thing about Space for her? Space brings Nations together, it's the best example of international collaboration!
Nandana Thipperudraiah
PR & Communication Team Member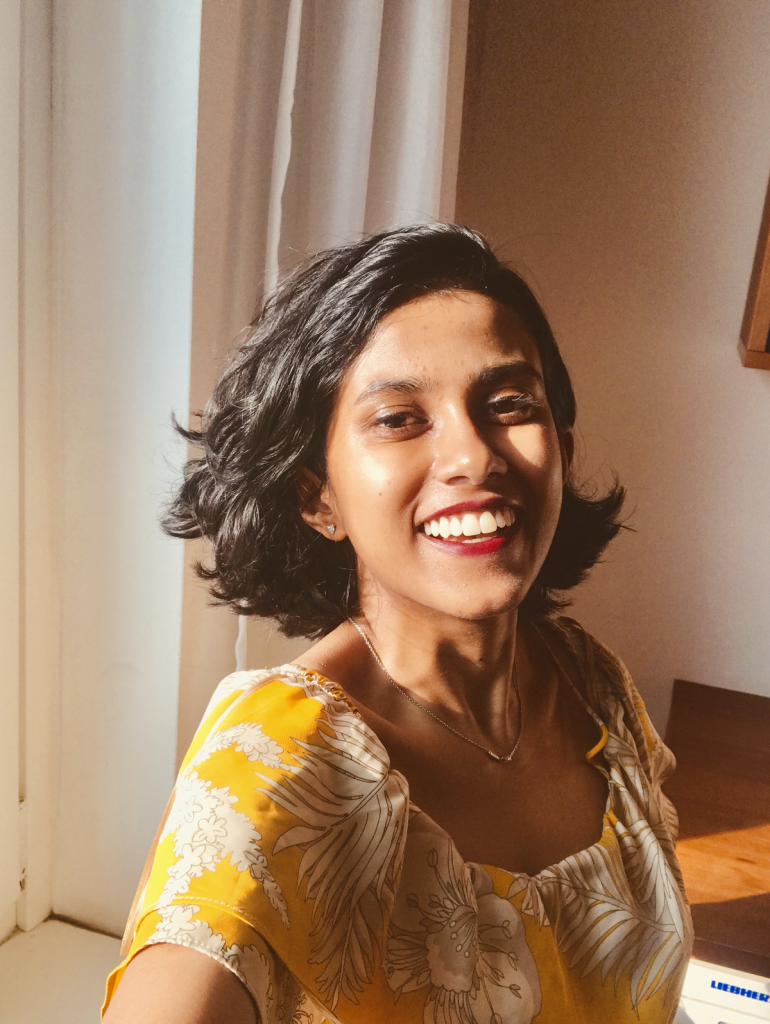 Nandana is a lawyer by training. She specializes in public international law and outer space policy.
Laud Bentil
Web & Data Team Co-Lead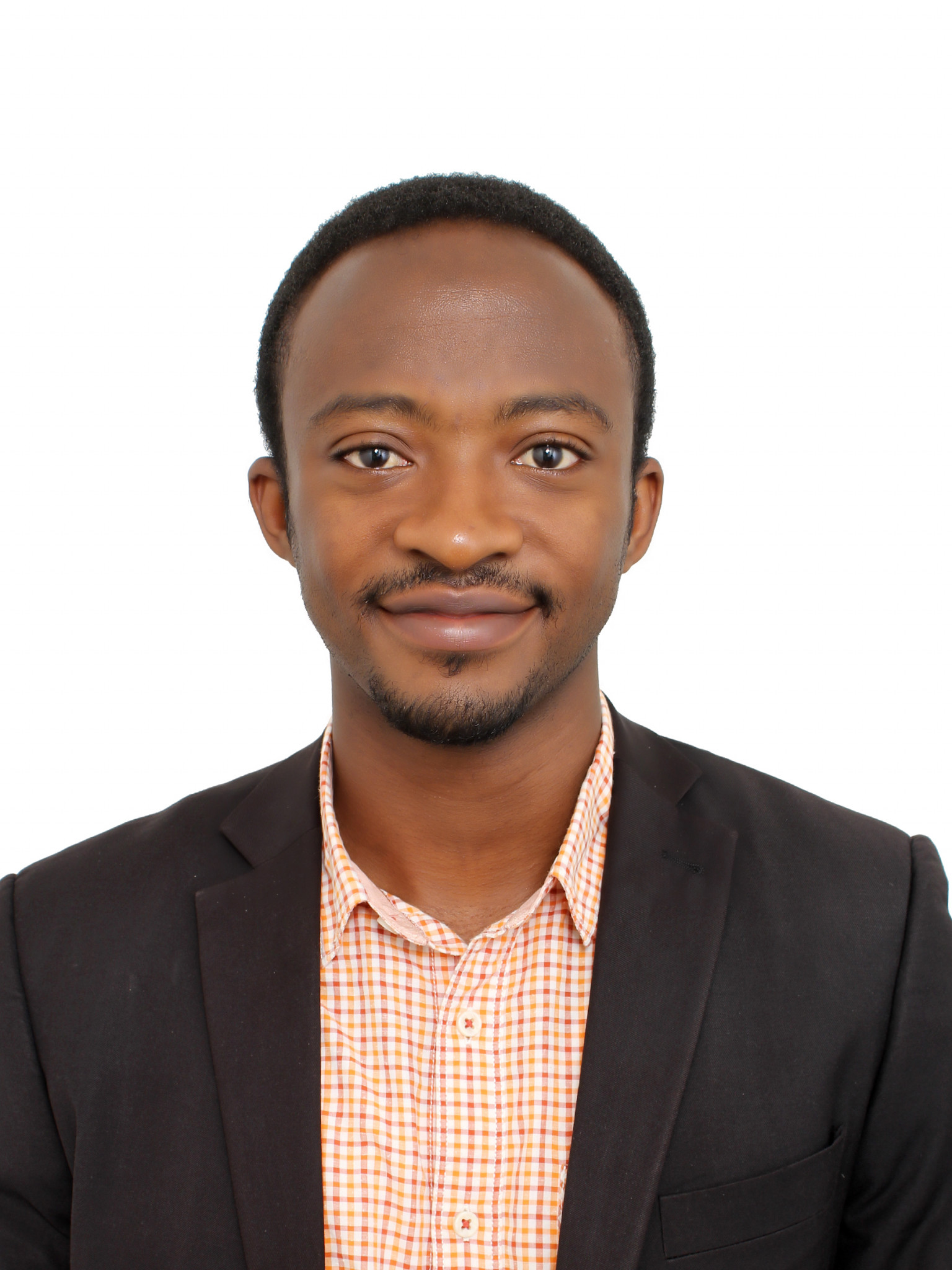 Laud Bentil is enthusiastic about space exploration and space applications. He is particularly curious about the role software plays in this field. With a Bachelor's degree in Physics (Kwame Nkrumah University of Science and Technology) and skills in Software Entrepreneurship ( Meltwater Entrepreneurial School of Technology) he is active in both science and software startups spheres. He currently works as a web developer in Ghana, where he builds and/or maintains web applications and web services. He hopes to leverage these skills towards a career in the space sector. Some of his other favorite things to do are to read, tinker with open source software, play guitar and jog