SGAC welcomes 5 new team members!
SGAC is proud to announce the following appointments to our team after the latest round of vacancy applications.
Mentoring Program Lead – Shayna Hume

Mentoring Program Lead – Victoria Da-Poian

Mentoring Program Team Member –  Montse Del Riego

Mentoring Program Team Member – Katelyn Brinker

Memberships Manager – Alina Vizireanu
If you are interested in being part of the SGAC Team, you can find the latest vacancies here.
Shayna Hume
Mentoring Program Lead
Shayna is a Ph.D. student at the University of Colorado in the Astrodynamics, Satellites, and Navigation focus with research on Martian Entry, Descent, and Landing (EDL). She is earning her Ph.D. in Aerospace Engineering as well as being dual-enrolled in the Aerospace M.S. and Lockheed Martin Engineering Management M.E. program. Her research focuses on optimizing predictor-correctors programs for interplanetary landing. In SGAC, she is a part of the Space Exploration Project Group's (SEPG) Space Resources Sustainability Team and leads the newly formed Mentorship Program. Shayna stays involved in many community engagements, including as an alumni of the inaugural class of the Matthew Isakowitz Fellowship Program.
Victoria Da-Poian
Mentoring Program Lead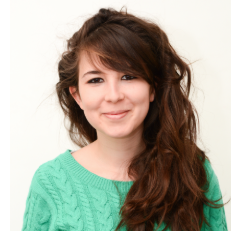 Victoria is a French aerospace engineer who obtained a master in Aerospace Engineering from ISAE-Supaero, french aerospace engineering university, in 2019 after having specialized in conception and operations of space systems and Universe Science. After several internships at ESA/EAC (Germany), CNES (Kourou) she wanted to focus on planetary exploration and joined Planetary Exploration Laboratory department at Goddard Space Flight Center. She is currently working on Exomars mission (MOMA instrument), Dragonfly (Titan) and field experiments within NASA teams. Her main interest is to develop future space missions to explore our solar system (planets, moons, ocean worlds) from the idea to the design of the instruments and finally to the operations. Victoria is also involved in a mentoring program in her school ISAE Supaero since 5 years and already organized events for public outreach and mentoring programs.
Montse Del Riego
Mentoring Program Team Member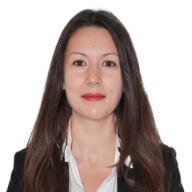 Montse holds a master's degree in Business Administration, a master in Marketing & Commercial Management and a master in Space Institutions & Policies. Currently, she is pursuing a bachelor's degree in Computer Engineering. She combines her studies with a Research Fellow position at the Department of Mechanical and Aerospace Engineering of Sapienza University of Rome (Italy), where she reviews and elaborates strategies of collaboration with the Government and the Industry, as well as monitors new investment opportunities for the aerospace sector in Europe.
She is also a Business Consultant at Survey Lab, an SME society spin-off of Sapienza University of Rome, which is focused on the development of geomatic monitoring systems by means of advanced surveying and mapping technologies, including remote sensing technology. She is in charge of the acquisition and management of national & international relations and contracts, and the promotion of new initiatives and business development.
Previously, she has worked as a trainee in ESA-ESRIN (Italy) at the Strategy Department (DG-S), Global Challenges and Partnerships coordination office. Before moving to Italy, she led for 5 years the Marketing Department of a consulting business in Barcelona (Spain). Montse is an SGAC member since 2016. In the last years, she has participated in different activities and initiatives within the SGAC. She attended as Delegate to the 2nd and 4th European Space Generation Workshops and in 2018 she participated at the Space Generation Forum 2.0 in Vienna. It was at the SGF 2.0 where she and other colleagues from the Space for Women working group, proposed the creation of the Mentoring Program as one of the key recommendations presented in recognition of the UNISPACE+50. The Mentoring Program was finally released by SGAC in 2019.
Katelyn Brinker
Mentoring Program Team Member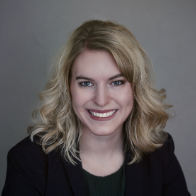 Katelyn Brinker is a PhD student in electrical and computer engineering (ECpE) at Iowa State University specializing in electromagnetics, microwaves, and nondestructive evaluation. Her work is supported by a NASA Space Technology Research Fellowship and she also currently works as a Pathways Intern at NASA Goddard Space Flight Center (GSFC) in the Telecommunication Networks and Technologies Branch.
Aline Vizireanu
Membership Manager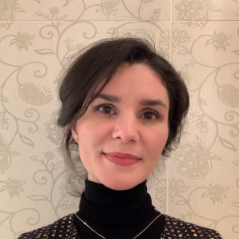 Without any extra words Alina's passion is empowering and exciting people's minds to use technology to solve real problems and for the good of humanity. From a young age Alina is an advocate of exploring the world and beyond. For this she has studied Geospatial Information Systems and Physical Geography to master's degree at the University of Bucharest, Romania, class 2010. She has pursued her studies as part of summer schools' programs provided by Romanian Space Agency (ROSA) focusing on Emergency Disaster and Black Sea Marine Environment, giving her an excellent opportunity to experience the power of working with multi-disciplinary teams.
Alina deep dived towards subjects as GIS, IT and Space Applications in her professional life and thanks to previous roles which allowed her to undertake a wide range of activities, she realised that knowing the world's needs, exploring places and meeting new cultures represent her further pursuit in life. From satellite data processing, aerial data interpretation, change detection analyst, quality control to project management, business engagement roles she held for Romanian and European businesses, working for projects for World Bank, European Investment Bank and European Commission-ESA, Alina learned about sustainable development and saw the importance of innovation within organisations, not only technical but also human level. For 15 years, where 6 are within United Kingdom, Alina has had a diverse background experiencing technology in a wide variety of contexts, helping her to understand the opportunities but also realize where the issues lie. Currently she works as an IT Business Apps Analyst within Affinity Water Ltd. A good communication will bring businesses together, strengthening the collaboration with many business partners and stakeholders.
With the change in her personal status being responsible for raising a new mind in this world, she feels driven by empowering the young generation through education programs as part of mentoring activities and career-focused lectures. Pursuing this new chapter, Alina is a STEM Ambassador for Central South England hub, with a focus on proving a link between employers and the workforce of tomorrow. Our planet never will stop to amaze us, and we, as humans, have a major duty to educate future generations to value, cherish and protect our Home.