SGAC welcomes new team members!
SGAC is proud to announce the following appointments to our team after the latest round of vacancy applications.
Scholarship Co-Lead – Maria Grulich

Scholarship Co-Lead – Michael Kretzenbacher

EMERGEN Organizing Team Member – Quentin Verspieren

EMERGEN Organizing Team Member – Michael Barton

Strategic Partnership Co Coordinator – Lucille Baudet

Event Team Coordinator – Daniel Seybold

Web Data Team Lead – Samaher Garbaya 

NEO Project Group Co-Lead – Yolanda Kalogirou

Space Technologies for Earth Applications Project Group Co-Lead – Victor Hertel
Space CyberSecurity Project Group Co-Lead – Antonia Russo
If you are interested in being part of the SGAC Team, you can find the latest vacancies here.
Maria Grulich 
Scholarship Co-Lead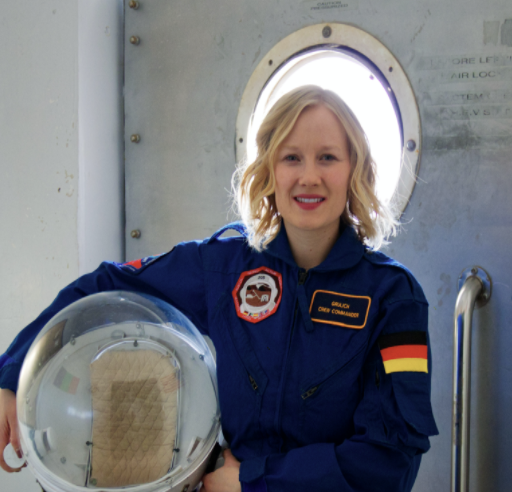 Maria grew up in Hanover, Germany and graduated with an M.S. in Aerospace Engineering in 2016 from the Technical University of Munich, Germany. She spent one semester at ISAE SUPAERO, in France and wrote her master's thesis at the Florida Institute of Technology in the USA. She has been involved during her studies in a student working group for rocket science working on the mechanical design of a 1U CubeSat. As a team leader, she developed a sounding rocket experiment which flew in 2015 on REXUS 18 from Kiruna, Sweden. Maria participated in several space mission design competitions and workshops such as Space Station Design Workshop and RASC-AL from NASA. She won the DLR standout student scholarship in 2015. After her studies she was working two years for the European Space Agency (ESA) in ESTEC in the Netherlands as a Young Graduate Trainee. She was working one year in the office of the Inspector General for independent assessments and project reviews where she gained insight about the review process and tender evaluation boards at ESA.  In her second year, she joined the Guidance, Navigation and Control (GNC) section where she earned experience as a technical officer for an activity about neural networks from the university of Bucharest together with GMV Romania and worked on a human mission to Mars where her focus was on trajectory optimization for entry, descent and landing. In her time at ESA she became a core member of YoungESA a network for young staff at ESA and organized several events for its members. Currently she is working at German Aerospace Center (DLR) in Cologne, Germany as an ISS payload operations engineer for the BIOLAB rack inside the European Columbus module and MSL a ESA payload inside a NASA rack of the destiny module (U.S. lab). Part of her work is to support new biological experiments from the operations point of view and to be on console as part of the Flight Control team for maintenance and experiment operations of BIOLAB. For MSL she is working closely with the NASA counterparts to perform material science in space. Besides her job Maria engages herself in Space Generation Advisory Council (SGAC) as her passion is space and SGAC connects space people around the World and shows the way to overcome borders. Therefore, she already conducted two analogue missions at the Mars Desert Research Station crew 205 as Crew Journalist and crew 221 where she was the crew commander.
Michael Kretzenbacher
Scholarship Co-Lead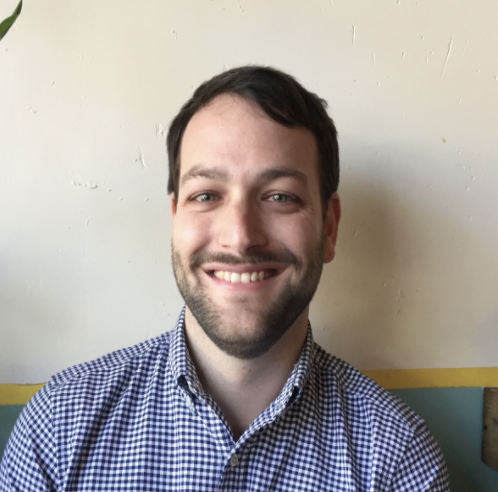 Michael Kretzenbacher is a systems engineer at GomSpace, a globally leading manufacturer and supplier of nanosatellite solutions. Michael is a Greek, German and Australian triple citizen who has spent time working and studying in Australia, Europe and the United States. He completed an advanced masters in space systems engineering in 2016, at the Institut Supérieur de l'Aéronautique et de l'Espace in Toulouse, France. During his masters, he spent time as an intern at the DLR where he wrote his thesis on Model Based Systems Engineering (MBSE). From 2016-2017, Michael spent a year working as a young graduate trainee systems engineer at the European Space Agency (ESA) where he applied MBSE to the Euclid spacecraft. Michael has been involved with SGAC ever since he went to his first Space Generation Congress in Cape Town in 2011.  He has attended numerous SGAC events around the world since then, including SGCs, SGFFs and an ESGW. He previously served as an SGAC PR and Communications Co-Lead and has been a member of the Scholarships team since 2018.
Quentin Verspieren
EMERGEN Organizing Team Member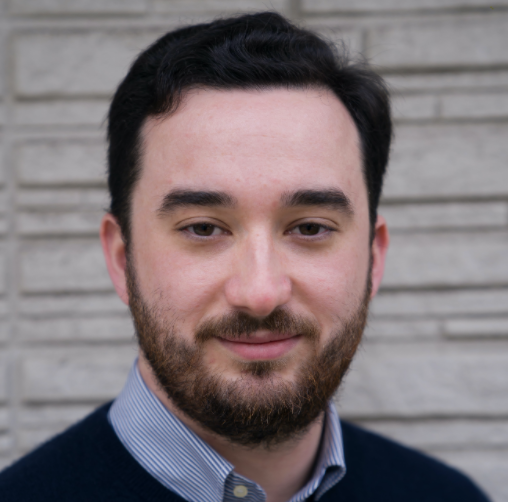 Quentin Verspieren is a Researcher at the Intelligent Space Systems Laboratory (ISSL) of the University of Tokyo, where he is in charge of establishing international collaboration programs for space technology development and utilization, mostly targeting developing countries in Southeast Asia and Africa. In parallel, Mr. Verspieren is pursuing a PhD on the role of the military on international regime-making for space traffic management at the Graduate School of Public Policy, University of Tokyo and holds consultancy positions in the Japanese government and Japanese space ventures.</p> <p>Mr. Verspieren obtained an MSc in Aeronautical and Space Engineering from ISAE-Supaéro in Toulouse, France and an MSc in Aeronautics and Astronautics from the University of Tokyo. He has also been a Visiting Scholar at the Japan Space Forum in Tokyo and the Secure World Foundation in Washington, DC.
Michael Barton
EMERGEN Organizing Team Member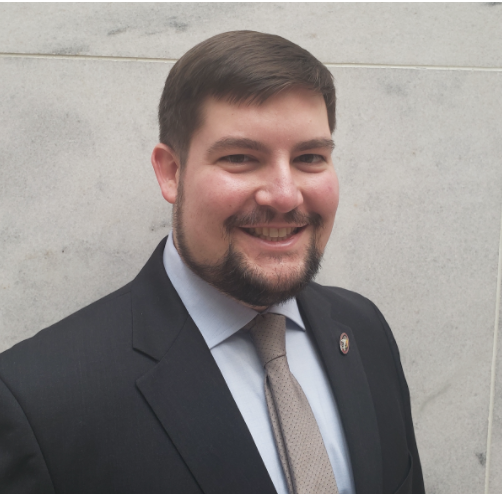 Michael is the manager of astrodynamics software sales and business development at a medium-sized NASA contracting firm near Washington, DC. He is also a co-founder of the Goddard Advocacy Partnership, a Capitol Hill advocacy group working to advance the mission of NASA and the Goddard Space Flight Center.
Lucille Baudet
Strategic Partnership Co Coordinator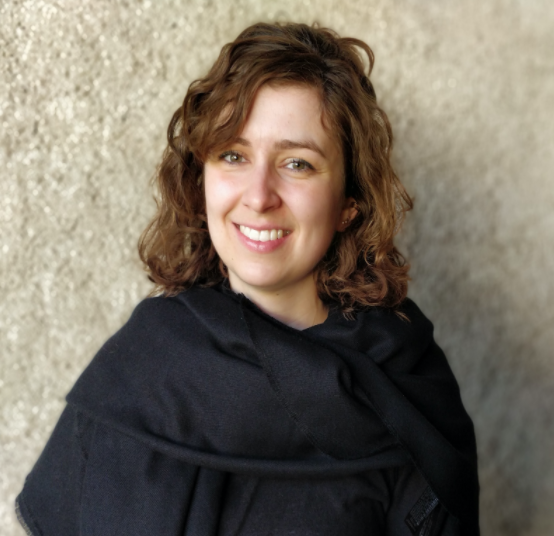 Lucille is currently working as a Customer Engagement Manager at Open Cosmos.  A graduate from Toulouse Business School in France, she is specialising in Business and Marketing including strategy, product development and customer relationships, with 5 years' experience in the space sector. Lucille supported the development of a product line at Airbus DS in France and furthered her career as a Strategic Marketing Analyst at Thales Alenia Space through the french graduate programme (VIE) between the UK and Italy. Lucille joined Open Cosmos in June 2018 as part of the Customer Success team, being the main interface between customers and the internal teams, managing customer interactions for Open Cosmos products. She is also leading the Open Cosmos Academy Ambassador program in partnership with SGAC and is thrilled to join the Strategic Partnerships Team to continue her involvement with SGAC.
Daniel Seybold 
Event Team Coordinator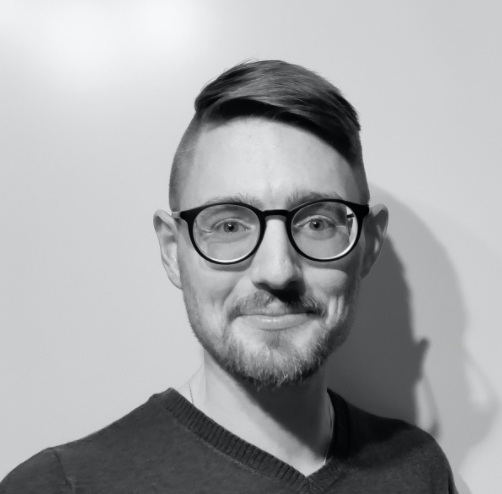 Daniel holds an LL. M. in Business Law from the Saarland University and TU Kaiserslautern, Germany. His master thesis focused on the "Protection and Exploitation of Intellectual Property in EU-Projects". He received his B. A. graduation in Finance from the European University of Applied Sciences, Brühl, Germany. Currently, he is the Managing Director / CEO at TeleOrbit and among others responsible for the company administration, overall business development, sales & marketing, project, contracts, and IPR management. At SGAC Daniel has been part of the events coordination team since late 2018 where he focuses on local events.
Samaher Garbaya
Web Data Team Lead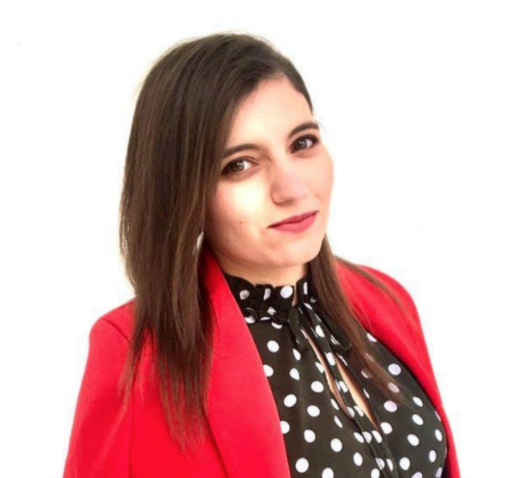 Samaher Garbaya received her engineering diploma in applied mathematics and financial modeling (Diploma/Diplôme d'Ingénieur) from the National Superior Engineering School of Tunis/Tunisia, in July 2018. From February to June 2018, she was a research intern at the LIS lab at the University of Toulon in France, where she worked on developing a deep learning algorithm for object detection, recognition, and localization. From September to November 2018, she worked as an IT consultant at an international Fintech company. Since December 2018, Samaher has earned several professional online certificates in business, management, and data analysis, provided by different prestigious Universities, such as Yale University (U.S.), Duke University (U.S.) and The University of British Columbia (Canada). Samaher's background and current interests span from machine learning for business analysis, management, and financial data modeling. Samaher Garbaya is the Co-founder & managing director of MyelinS startup whose mission is to develop disruptive software technology for deep space exploration and on-orbit satellites for servicing. Ms. Garbaya is a former SGAC scholarship receiver, and she was also honored to participate in the NASA iTech competition for 2019, where she co-presented MyelinS idea and milestones to the NASA Ames Research Center, Kennedy Space Center, and the U.S. Department of defense.
Yolanda Kalogirou
NEO Project Group Co-Lead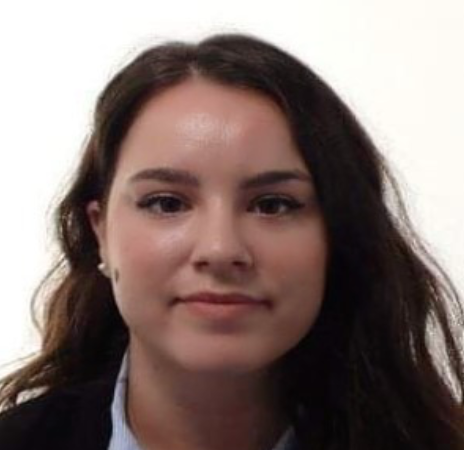 Yolanda Kalogirou is an EU Qualified Attorney-at-Law, specialized in corporate, commercial, air and space law and currently completing the requirements of the LL.M. in Air and Space Law at McGill University. She is a former ISSF Fellow as well as a former Erin J. C. Arsenault Fellow. She holds a Bachelor of Laws (LL.B.) from the Faculty of Law of the National and Kapodistrian University of Athens and the Certificate in Transnational Law (CTL) by the University of Geneva. She has completed an internship at SES Astra S.A., the Permanent Representation of Greece to the International Civil Aviation Organization (ICAO) and at the Legal Department of the European Space Agency (ESA). Throughout her studies, she gained significant research experience and has received numerous academic awards (indicatively Graduate Excellence Award 2018, Runner-up in the ECSL Essay Competition 2015, World Champions of the Manfred Lachs Space Law Moot Court Competition 2016). She has participated in several conferences presenting her legal research in the field of international and space law and published her articles in legal journals. She has also served as Secretary General of the European Law Students' Association of Greece (ELSA Greece) and currently serves as an Open Cosmos Academy Ambassador in conjuction with SGAC.
Victor Hertel
Space Technologies for Earth Applications Project Group Co-Lead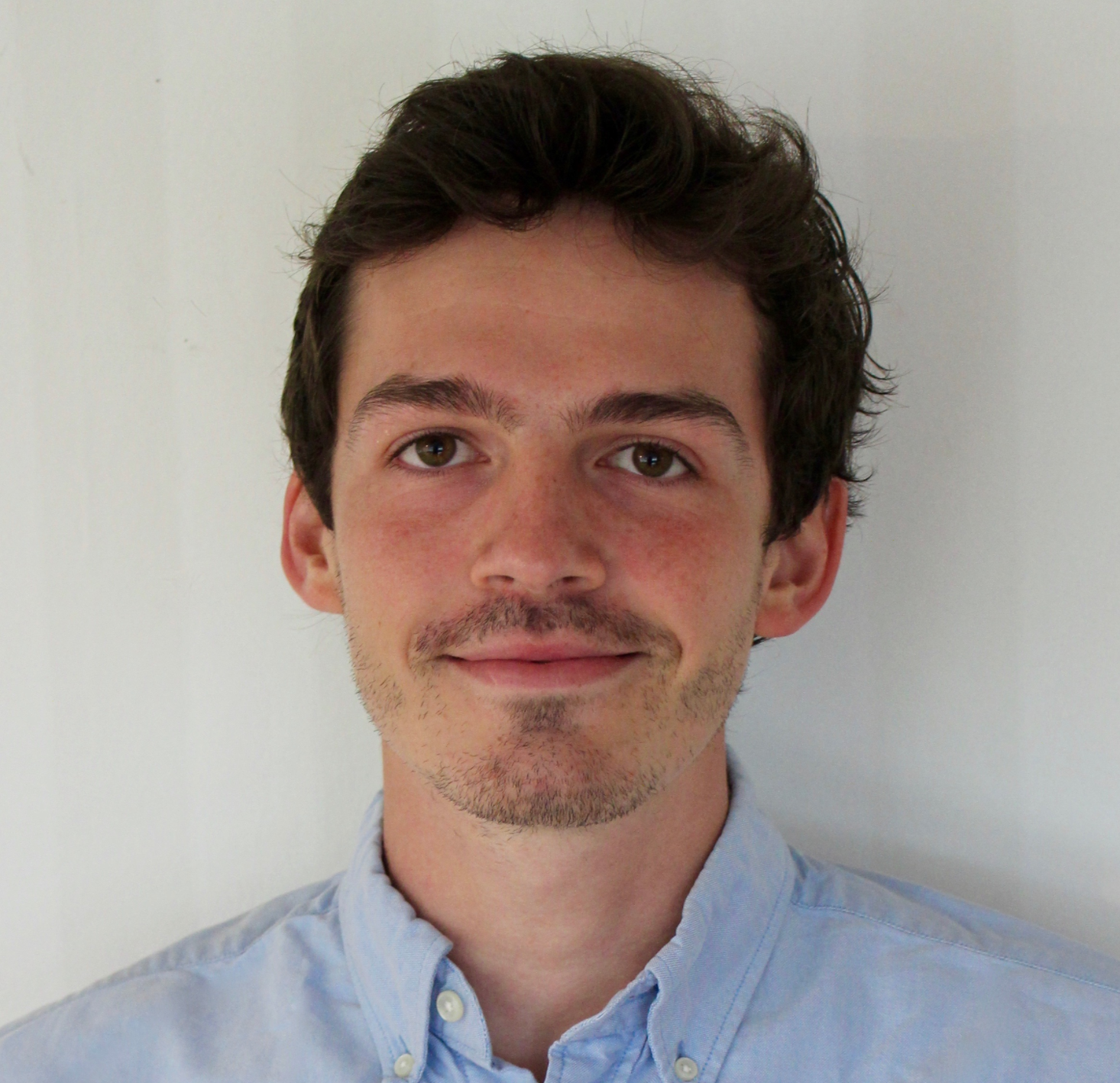 Victor Hertel is a graduate student at the University of Stuttgart in Germany, currently pursuing a M.Sc. in Aerospace Engineering with a focus on space technology and utilization. Previously, he attended the University of Cape Town as an international affiliate conducting research for a United Nations space mission flight opportunity. During his studies, he was involved in the development of a scientific experiment for the International Space Station and held several research assistant positions at the Institute of Space Systems at the University of Stuttgart. Various placements at the German Aerospace Center further allowed him to gain experience in Earth observation, space operations, and robotics. In his professional career, he aims to contribute the perspectives of space-based technologies and solutions to an interdisciplinary and development-orientated context.
Antonia Russo
Space and CyberSecurity Project Group Co-Lead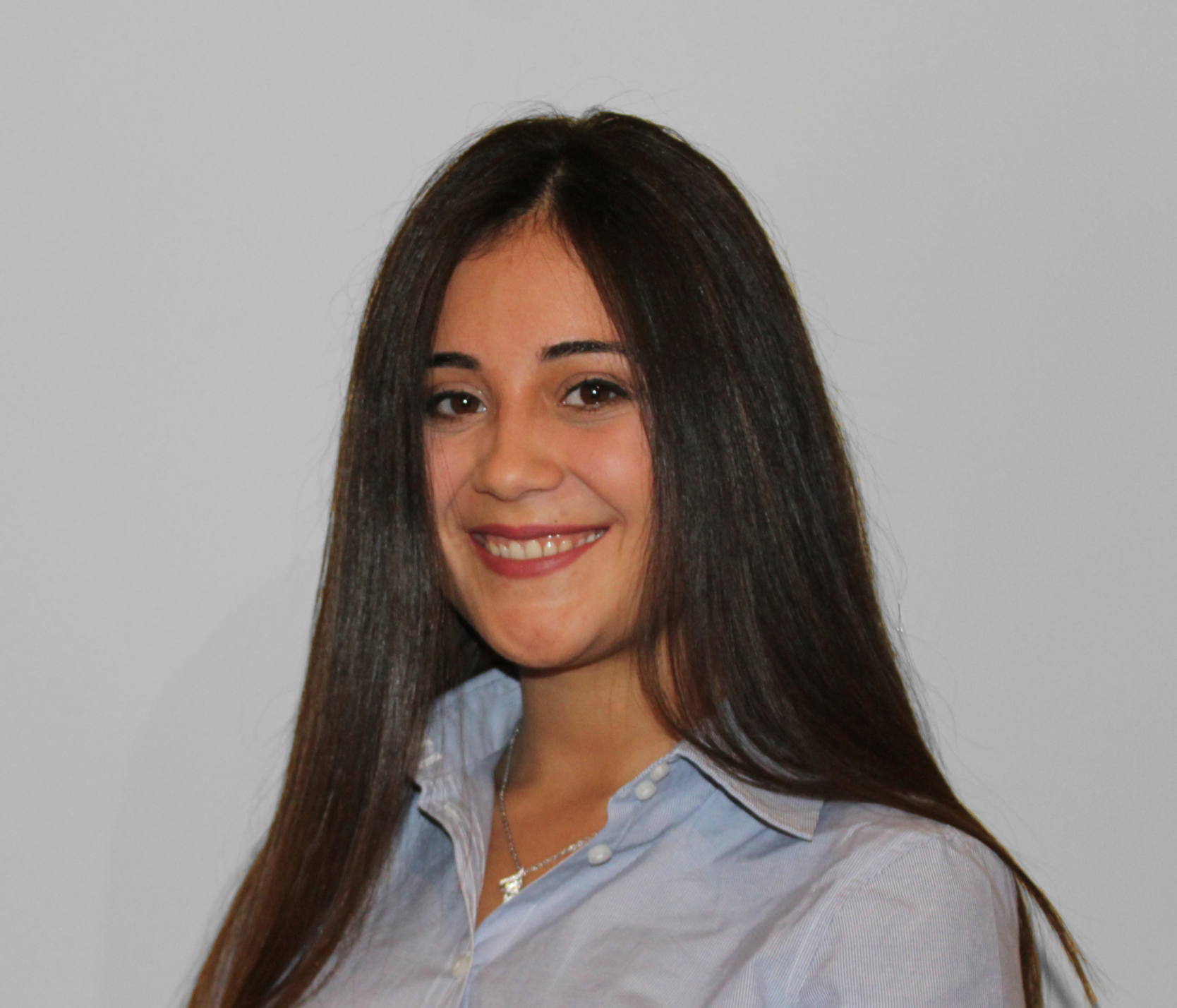 Antonia is a PhD Student in Information Engineering at University Mediterranea of Reggio Calabria, Italy. She received her Bachelor Degree in Information Engineering and her Master Degree in Computer Science and Telecommunications Systems with honours. She defended her Master Degree Thesis entitled "Integrating Public Digital Identity and Blockchain". Her research activities focus on Cybersecurity. At present, she is investigating privacy and accountability issues with particular reference to the blockchain technology. She has become a Member Board of Directors of the Blockchain Education Network Italy, the largest network of students, researchers, and experts with the mission of spreading blockchain technology. She is a student member of the Information Engineering, Infrastructure and Sustainable Energy Department Board of her University. Antonia strongly believes in the power of collaboration that enables the progress inside every institution. Following this, she was President of the Engineers' Union of Reggio Calabria, a Student and Cultural Association that helps Engineering students to enhance the competencies useful for their future employment. After that, she was elected as the Student Representative in the Academic Senate of University Mediterranea and she had the possibility of organizing and coordinating different student working groups and initiatives. Antonia is currently a member of the University Mediterranea working group that deals with organizing opportunities for the involvement of the academic community in the space sector.