SGAC welcomes new team members!
SGAC is proud to announce the following appointments to our team after the latest round of vacancy applications.
Mentoring Program Co-Lead – Faith Tng
Mentoring Program Committee Member – Aaruni Sharma
Mentoring Program Committee Member – Megha Choudhary
Mentoring Program Committee Member – Mariam Naseem
Mentoring Program Committee Member – Yashica Khatri
Reports Team Co-Coordinator – Rachel Venn
Reports Editor – Francesca Van Marion 
Reports Editor – Sam Bunka
US Task Force Government Relations/Advocacy Strategy Subteam Co-Lead – Cody Knipfer
US Task Force Strategic Communications Subteam Lead – Sarah Kaiser
US Task Force Government Relations Subteam Co-Lead – Hanh Le
US Task Force Outreach and Programs Co-Lead –  David Lindgren
US Task Force Strategic Communications Co-Lead- Nana Gordon
US Task Force Policy Subteam Co-Lead – Alyssa Pugliese
Faith Tng
Mentoring Program Co-Lead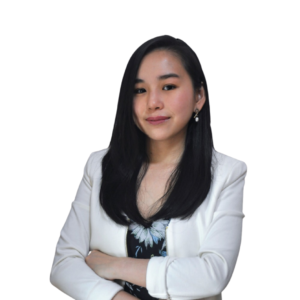 Faith is a Business Associate at Asia-Pacific space non-governmental organisation Singapore Space & Technology Limited, where she runs programmes in Space Life Sciences & Space Food. She was formerly a Media Strategist at a space education company where she led marketing and publicity efforts for the first Singaporean experiment sent to the International Space Station — one that left her captivated as it was on board the first successful relaunch of a recycled Dragon capsule. Since 2017, she has ​been Singapore's National Point of Contact at SGAC and was part of the core team for several ASEAN space initiatives, including Space Generation [ASEAN] and the Space in Southeast Asia series. Having majored in Communication (human, not satellite) back in university, her interests are at the intersection of art and science, and she once spent six months at a research institute studying the social-cognitive aspects of sarcasm for artificial intelligence. At her core, Faith believes in empowering youth and stays involved in many community engagements.
Aaruni Sharma
Mentoring Program Committee Member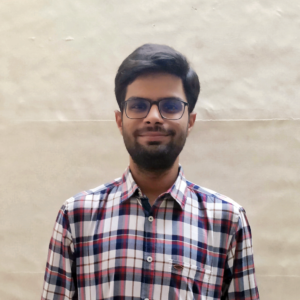 Aaruni is a final year Mechanical Engineering undergrad from Vellore Institute of Technology, India. He is currently working as a Decision Analytics Associate at ZS. He is interested in space robotics and rocketry and led the mechanical division of Vyadh – a Mars rover prototype team that qualified for the finals of the University Rover Challenge in 2020 & 2021. Apart from space sciences, Aaruni enjoys fiction, motorsports and quizzing.
Megha Choudhary 
Mentoring Program Committee Member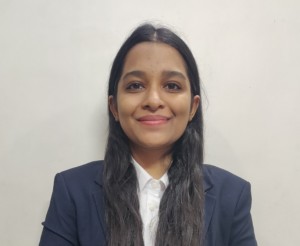 Megha is a final year student at Vellore Institute of Technology, India, pursuing her bachelor's in Electrical and Electronics Engineering. She serves as the Vice-Chair of SEDS India and the Expansion Chair of WoAA International. Within Space Generation Advisory Council (SGAC), she serves as the NPoC of India, is an Onboarding Team Member on the Human Resources Team and volunteers at the Space Exploration Project Group. The recipient of the NASA SCaN and SGAC Scholarship 2021, her interests include orbital mechanics, spacecraft navigation, and planetary science. After graduating this summer, she wishes to pursue her master's in the field of space exploration. As a woman of colour, she is passionate about advocating for diversity and inclusion and wants to help make space accessible for everyone. In her free time, she likes to read fiction, draw and go on walks.
Mariam Naseem
Mentoring Program Committee Member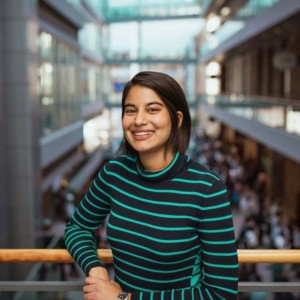 Mariam brings a multi-disciplinary background to the space sector, having worked as a consultant, technology strategist, business development manager, and engineer. She has a BSc. in Electrical Engineering from UT Austin and an MBA from the University of Toronto. Mariam strives to make meaningful connections and add value to the space community while supporting and mentoring the next generation of space leaders.
Yashica Khatri
Mentoring Program Committee Member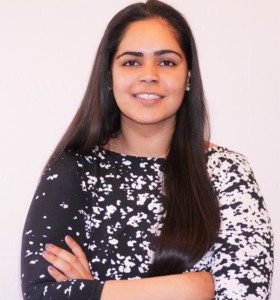 Yashica Khatri is a PhD student at the University of Colorado Boulder, focusing on Astrodynamics and Satellite Navigation (ASN). She grew up in India and received her B.S. in Aerospace Engineering from Embry-Riddle Aeronautical University in Prescott, Arizona in May 2018. At Embry-Riddle, Yashica was a part of various honors societies, diversity and educational organizations, and the ERAU's competitive Golden Eagles Flight Team. She also started a Society of Asian Scientists and Engineers (SASE) chapter and assisted in bringing a Delta Phi Epsilon sorority chapter to the Embry-Riddle campus. She completed her M.S. at the University of Colorado Boulder in May 2020 and stayed to work on a PhD with the Celestial and Spaceflight Mechanics Laboratory (CSML). During her undergraduate and graduate studies, Yashica interned at Merit Engineering, Collins Aerospace, OneWeb, and SpaceNav. In her free time, she loves to read, paint and travel.
Rachel Venn
Reports Team Co-Coordinator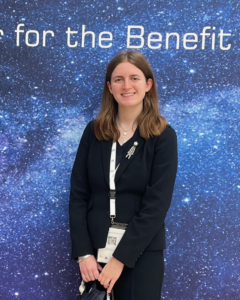 Rachel Venn is a master's student in Space Science and Engineering at University College London, currently researching forecast models and technological impacts of solar energetic particle events with the Mullard Space Science Laboratory. She holds a bachelor's degree in Physics and Astrophysics from the University of Birmingham, where over the course of her undergraduate studies she received awards for essay writing, was invited to the European Parliament, and volunteered on the committee of the century-old Birmingham Astronomical Society. With a strong interest in space policy, Rachel's space sector experiences include consulting on the space industry with BryceTech, volunteering on the organising team for the Manfred Lachs Space Law Moot Court, and graduating from the ESA-ECSL Summer Course on Space Law and Policy. Passionate about helping space benefit all kinds of people around the world, she recently interned at the European weather satellite organisation EUMETSAT, working with the African Development Bank to promote the benefits of Earth Observation for disaster resilience in vulnerable communities. Rachel is an active member of SGAC and moves to the Reports Co-Coordinator position after a year in the team as Reports Editor. Outside of the Reports Team, she is also active in the Space Law and Policy Project Group with the SGAC Task Force on U.S. Space Policy, volunteers on the organising team for the 6th European SGW, and attended the Space Generation Congress in Dubai 2021 as an SGAC delegate. As a member of the SGAC Team moving forward, Rachel hopes to continue building on her experiences in space and policy, helping to establish a space industry of the future that is innovative, sustainable, and available to all.
Francesca Van Mario
Reports Editor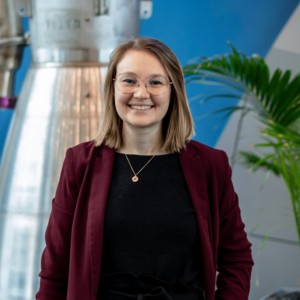 Francesca has graduated with her BSc in Aerospace Engineering from the Delft University of Technology and is currently getting an MSc in Management of Technology. During her studies, she has been active in Delft Aerospace Rocket Engineering (DARE) working on many different rocket technologies. During the academic year of 2020-2021, Francesca took a year off from her studies and assumed the role of Team Manager for Project Sparrow full-time. The project's goal was to design, build and test a liquid rocket engine, which was achieved by the end of the year with a team of 40 students (full-time and part-time). Now that she is back to studying for her MSc degree, she is still staying close to the aerospace industry while she is working on an early-stage space venture with teammates from Project Sparrow. As a polyglot of many European languages, Francesca loves meeting new people from around the world and always reminds those around her to dream big and go for it.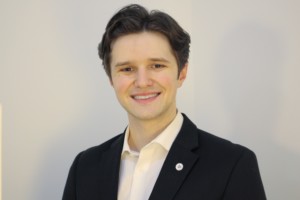 Sam Bunka graduated from mechatronics engineering at the University of British Columbia in 2021 and currently works in space robotics engineering. He worked for one year at the Canadian Space Agency (CSA) and coordinated a team to work with CSA to develop a communications platform for micro lunar rovers. Having presented at multiple astronautics conferences, Sam has a keen interest in effective communication, encouraging broader access to highly technical topics in space.
Cody Knipfer
US Task Force Government Relations/Advocacy Strategy Subteam Co-Lead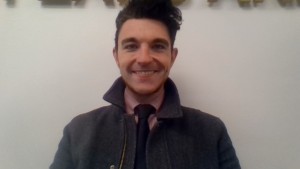 Cody Knipfer works in the government affairs office of a commercial space company, where he is the liaison to Congress and the U.S. federal government for the organization. He graduated from McDaniel College in 2015 with a B.A. in political science, and with an M.A. in international science and technology policy from the George Washington University's Space Policy Institute at the Elliott School in 2018. Prior to his current role, he held space policy positions with two aerospace-focused trade associations — the Commercial Spaceflight Federation and the Aerospace Industries Association — and spent time working in the House of Representatives. His most significant contribution to rocket engineering was assembling the LEGO Saturn V.
Sarah Kaiser
US Task Force Strategic Communications Subteam Lead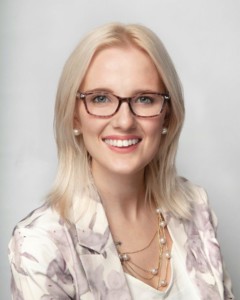 Sarah is an Astronomical and Planetary Science/Physics student at Arizona State University. In her spare time, she volunteers as a Lucy Asteroid Ambassador, L'SPACE MCA mentor, and Citizens For Space student. Sarah hopes to work as a project manager for space projects when she graduates.
Hanh Le
US Task Force Government Relations Subteam Co-Lead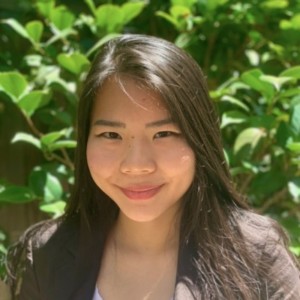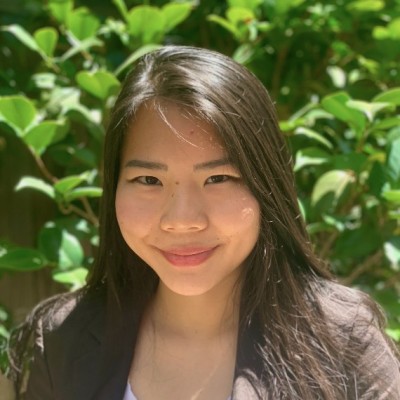 Hanh is currently an MPA student at the London School of Economics. She has previous experience in government relations in Washington D.C., advocating for a variety of space policy issues. Her interests include space sustainability, commercial space, and science diplomacy. She earned her BSFS in Science, Technology & International Affairs at Georgetown University. 
David Lindgren
US Task Force Outreach and Programs Co-Lead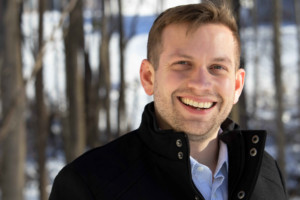 David Lindgren is an experienced international affairs professional and space policy researcher who is passionate about addressing questions of ethics and equity in the space and innovation industries. He has extensive experience in program management, proposal and business development, and policy analysis. He has held positions at the United States Agency for International Development (USAID), led the Office of Research at American University's School of International Service, and supported democracy and human rights programs from Johannesburg and Washington, DC-based roles as a member of Freedom House. David graduated from American University's School of International Service with a BA in International Studies and obtained his MPhil in Space Studies from the University of Cape Town.
Nana Gordon
US Task Force Strategic Communications Co-Lead
Nana Gordon is a U.S. based attorney specializing in regulatory compliance and space sustainability, with expertise in Space Situational Awareness, Space Traffic Management, and orbital debris. She is currently a General Attorney at the U.S. Small Business Administration and a member of Space Generation Advisory Council (SGAC) Space Law and Policy Project Group on the Orbital Debris team.
Alyssa Pugliese
US Task Force Policy Subteam Co-Lead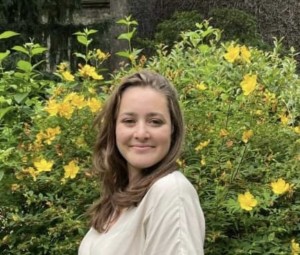 Alyssa is a recent graduate of Sciences Po, Paris School of International Affairs where she received her Master's in International Security. Before Sciences Po, she attended New York University where she graduated with honors in Middle Eastern and Islamic Studies, and Politics. Alyssa has spent her educational career interning at a variety of institutions around the globe from non-profits, including Women's Islamic Initiative for Spirituality and Equality (WISE) and Search for Common, to government offices and campaigns. Currently, she is working with Dr. Jaclyn Kerr at the Institute for National Strategic Studies at National Defense University on cybersecurity and digital authoritarianism. Her professional interests are focused on emerging security domains, namely space and cyber.