SGAC welcomes new team members!
SGAC is proud to announce the following appointments to our team after the latest round of vacancy applications.
Web and Data Team Member – Anushka Koshy 
Web and Data Team Member – Franz Raymond Bala
Web and Data Team Member – Bryan Ho
Regional Secretary for Europe – Simona Richard
Regional Communications Manager for Europe – Ayla Wolf 
Anushka Koshy
Web and Data Team Member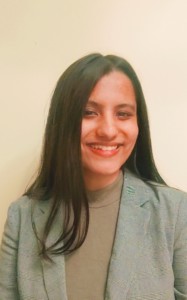 Anushka is an aerospace engineer and always has been a space enthusiast. She's keen on Blockchain Technology and Industrial Design. She was one of the national heads for the International Organization called IAESTE and she has also worked with India's Defense & Research Organization as a research and development intern. Her interest is specifically towards Asteroid Impact Avoidance and Hyperspace vehicles. Her other interest includes studying about volcanoes, cinema and philosophy.
She likes to read, write and go for occasional treks. She's a movie fanatic and her favorite genre includes Legal and Historical Dramas, Spy fiction, Space fantasy, Psychological thrillers and Dark comedy.
One of her favorite quotes from Star Wars is – "I am one with the Force and the Force is with me"
Franz Raymond Bala
Web and Data Team Member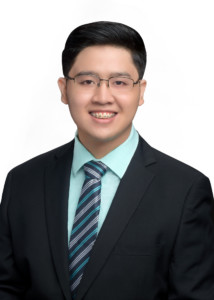 Franz obtained his bachelor's degree in Geodetic Engineering from the University of the Philippines. Being a licensed Geomatics Engineer, he is immersed in handling various types of data and spatial image processing. His curiosity and creativity led him to work with people of diverse backgrounds – ranging from private and public sectors – which extends to national government-funded research and development projects whose primary focus is utilizing softwares for geospatial data driven technologies. During his undergraduate years, he started working with DOST PHil-LiDAR 1 of Disaster Risk and Exposure Assessment for Mitigation (UP DREAM) Program as part of the Data Pre-Processing Component for feature extraction and quality control from LiDAR-retrieved data. He also served as a Web Engineer in his college department, UP TCAGP – Project LUZIS++ (enhancement of Land Use Zoning and Information System), a project partnership for geospatial web portal data management, archiving, and visualizations. Currently, he is part of the team under DOST PHL-Microsat Program – Sustained Support for Local Space Technology and Applications Mastery, Innovation and Advancement (STAMINA4Space) utilizing micro-satellite technology as a Satellite Data Pre-processor Specialist while working as a freelance Software Engineer. His continuous research interests involve remote sensing, surveying, photogrammetry, and web development. He shares the belief that learning is a continuous process and that collaborative minds make the world a better place for the next generations to come.
Bryan Ho
Web and Data Team Member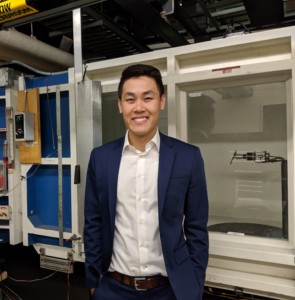 Bryan Ho is a former M-IFR rated commercial pilot who currently works in flight engineering in Silicon Valley. His current line of work involves operating a fleet of stratospheric balloons designed to expand internet connectivity across the globe. Prior to moving to Silicon Valley, he worked at a subsidiary of Airbus, specializing in digital aeronautical data and aircraft performance engineering. Before that, he held various positions in unmanned aerial system companies, ranging from engineering, operations and training. Bryan completed his Masters in Aerospace Engineering at Ryerson University and his Bachelor of Science and Aviation at the University of Waterloo. On the side, he is commissioned as a Lieutenant (Air) with the Canadian Forces Cadet Instructor Cadre (CIC) where he teaches and mentors youth in leadership, citizenship and aviation.
Simona Richard
Regional Secretary for Europe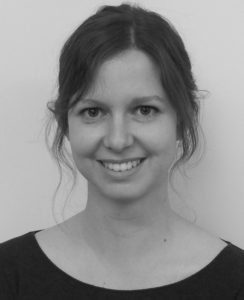 Simona is a National Trainee at the European Space Agency where she joined the Foresight, Strategy and Coordination Department in Frascati, Italy. Prior to joining ESA, she worked in public administration, in a lab for environmental analytics, and collaborated in various university research projects. Simona graduated from the University of Zurich with a Bachelor's Degree in Political Science and Chemistry and later completed her Master's in Political Science and Eastern European Studies at the University of Bern. During her studies she spent an exchange semester in Ljubljana, Slovenia.
Ayla Wolf
Regional Communications Manager for Europe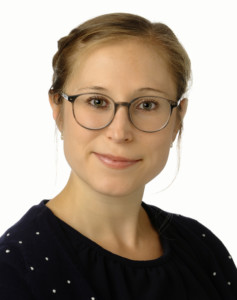 Since her bachelor's degree in service management (2014), focusing on media and communication management, Ayla worked as a communicator and mediator in publishing and in the event business. She has always had a love for space, but to her, it has been something of dreams, science fiction, or else, the realm of science people. Having returned to university in 2015 to get first her bachelor's (2018) and then her master's degree (2020) in cultural anthropology and philosophy, she found the discipline of science and technology studies as well as space humanities. From then on, it was clear to her, that she would want to advance the research concerning space and society and bring the knowledge of it into the world – to help others on their way from seeing space as fiction to seeing it as a reality that shapes our societies. She currently works as a communications specialist in the engineering industry while continuing her research and preparing for a Ph.D. proposal in her spare time.