SGAC welcomes new team members!
SGAC is proud to announce the following appointments to our team after the latest round of vacancy applications.
Human Resources Co-Coordinator – Abraham Akinwale
Web and Data Team Co-Lead – Joshua Bell
SGAPP Communication Officer – Erica Kriner
SpaceOps 2023 Deputy Manager – Charlotte Flory
Small Satellites Project Group Co-Lead – Daniel Wischert
Abraham Akinwale
Human Resources Co-Coordinator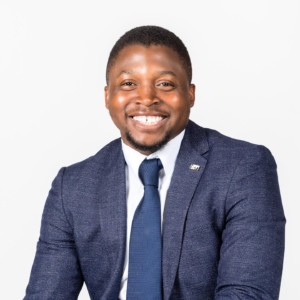 Abraham Tobiloba AKINWALE, MNSE is the HR Co-Coordinator of the Space Generation Advisory Council (SGAC) and was the Co-National Point of Contact Nigeria for the SGAC. He earned his Bachelor's Degree in Mechanical Engineering from the Obafemi Awolowo University (OAU), Ile-Ife, Nigeria.
He is the Vice President/Treasurer of Divine Services & Foundations, Inc. He is one of the Co-Founder of MPG Aerospace Ltd, an earth intelligence start-up that focuses on using satellite applications and fixed-wing unmanned aerial vehicles with AI platforms for reconnaissance and Earth Observation.
Abraham is a recent alumnus of the International Space University (ISU). He is committed to helping build capacity for youths in space science and technology and also promoting open innovations in Africa.
Joshua Bell
Web & Data Team Co-Lead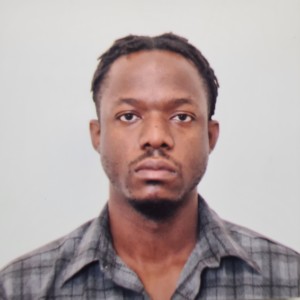 Joshua Bell is and has always been a technology enthusiast. Web Development, Computer Hardware, Mobile Technology and Networking are some of his deep passions.
His ultimate goal is to never stop growing, learning and helping. His slogan is: "Work hard to make life easier for yourself and others".
During the pandemic, his passion for Software/ Web development grew deeper and with that, he built projects with C#, kotlin and Javascript. He has taken on a number of Web Dev clients and personal projects, all to hone his skills.
He anxiously and excitedly seeks the opportunity to work with other like-minded professionals to further learn and grow and eventually benefit mankind on a global scale.
Erica Kriner
SGAPP Communication Officer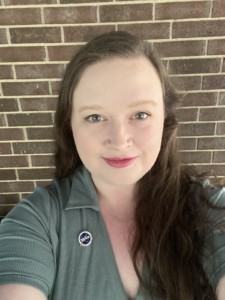 Erica Kriner is the Communications Associate for NASA's SERVIR program, where she connects earth science with human interest stories from around the world. This follows a series of NASA internships that culminated with a placement in NASA's comms office as a Brooke Owens Fellow, where she supported NASA's flagship podcast, Curious Universe. Erica holds a Bachelor of Science in Geography and dual minors in Sustainability and Anthropology from Arizona State University. In her free time, she co-hosts a movie commentary podcast and plays lots of board games.
Charlotte Flory
SpaceOps 2023 Deputy Manager
Charlotte Flory is currently working as a Satellite Operations Engineer at Eutelsat in France. She graduates from CentraleSupelec and Ecole Centrale Marseille, with a specialisation in Aeronautics&Space and Project management. Charlotte first joined Telespazio supporting the French military satellites operations for 2 years. She then joined Eutelsat dealing with day-to-day Operations and supporting the development of Operations for new satellites and their implementation in the Control Center.
She has a keen interest in public engagement for space matters and hopes through her involvement in SGAC help people achieve their potential and never stop dreaming (big). She is currently the SGAC Local Events team coordinator and is pleased to continue volunteering for SGAC with this new role of Deputy Manager SpaceOp 2023.
Daniel Wischert
Small Satellites Project Group Co-Lead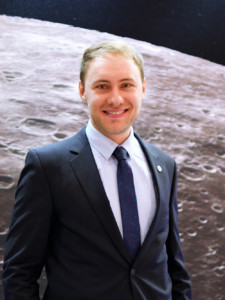 Daniel Wischert holds a Master's degree in Aerospace Engineering from the University of Stuttgart. He specializes in space flight technology, space exploration activities and early-phase feasibility assessments. To date, he has contributed to mission designs and proposals for different space agencies – DLR, ESA, KARI, JAXA and NASA. A few of these missions will already launch in the upcoming years.
Daniel works as a systems engineer at the European Space Agency (ESA). In ESA's Concurrent Design Facility (CDF) at ESTEC in the Netherlands, he focuses on assessing and designing future space missions and new spacecraft concepts. He also supports ESA's Clean Space initiative where he manages the development of new technology for space debris reduction.
Daniel has been involved in SGAC since 2017 and over the last five years, he has held various positions within the organization. Since 2020 he is the co-lead of SGAC's Small Satellites Project Group (SSPG). In his free time, Daniel enjoys the outdoors, especially hiking and snowboarding.