SGAC's Executive Director elected IAF Vice President
Davide Petrillo, SGAC Executive Director, has been elected as one of the new vice presidents of the International Astronautical Federation (IAF).
Davide was elected to the post at the 72nd International Astronautical Congress – IAC 2021, organized by IAF and hosted by the Mohammed Bin Rashid Space Centre (MBRSC) in Dubai, United Arab Emirates (UAE).
Upon hearing the results of the IAF membership election, the SGAC Chairs stated,
"We are thrilled that Davide has been elected as Vice President for the IAF. Davide will bring fresh energy and strong representation of students and young professionals to the global IAF community. This is fantastic recognition of Davide's leadership within the global space community and we look forward to strengthening SGAC's relationship with the IAF for years to come ."
Reflecting on his election, Davide added,
"I feel extremely honoured to be appointed as IAF Vice President for Education and Workforce Development. The next generation is a core pillar of the IAF and the past 72nd IAC reconfirmed its important role for the youth, with a wide set of activities dedicated to them and around 50% of the registered delegates below the age of 35. This important achievement is showing that the next generation is ready to act and inspire the present and future workforce of the space sector. With my current role as SGAC Executive Director, I want to engage and empower the next generation in increasing more activities, youth engagement, workshops and programmes in order to encourage and prepare the future of our space community. I am looking forward to working in close cooperation with all members, old and new, in the constructive spirit to help IAF to build and expand upon its long tradition of excellence"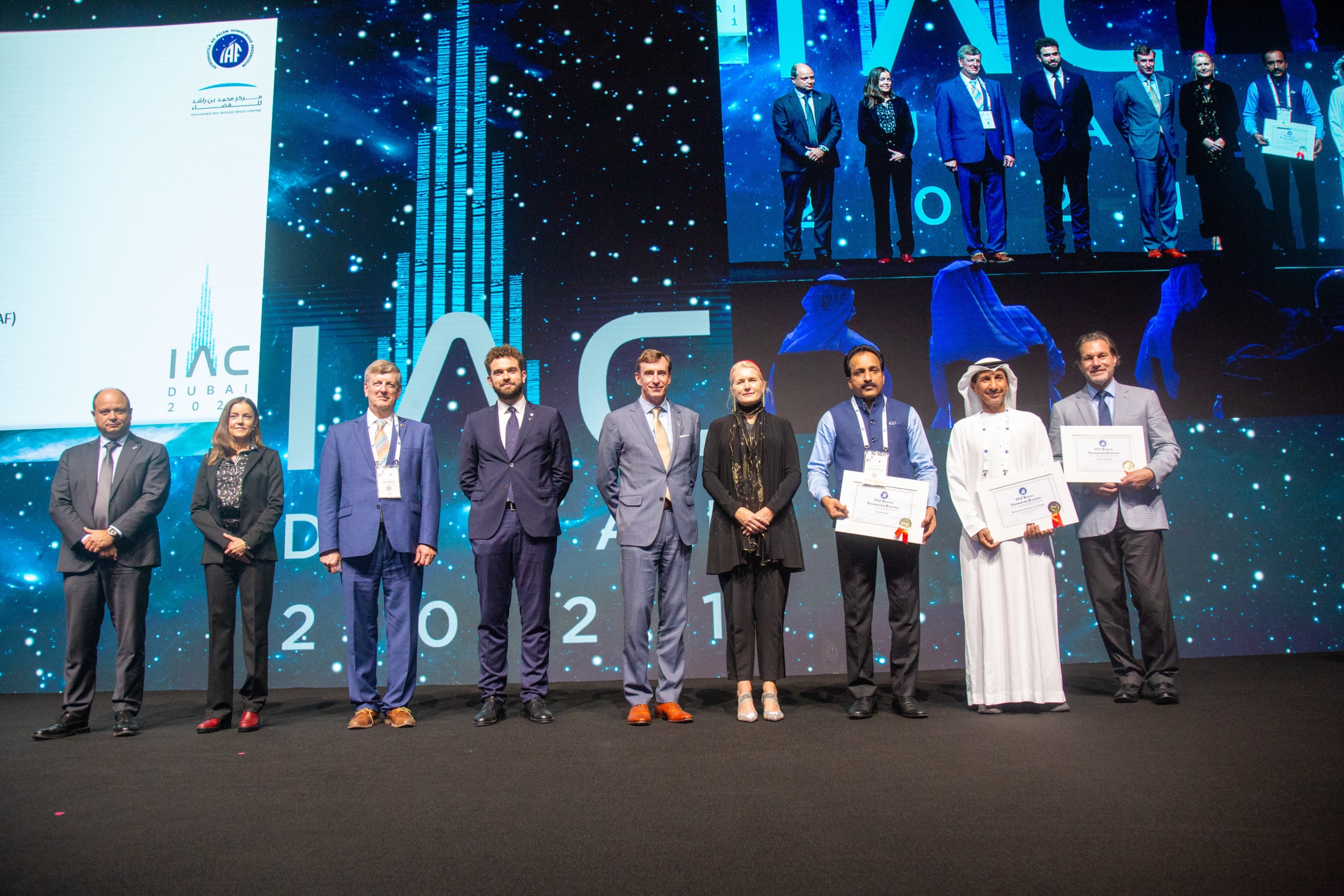 Others elected alongside Davide in service to the IAF membership include President of the Canadian Space Agency Lisa Campbell, Senior Vice President of Strategic & International Affairs of Space Foundation Steve Eisenhart, and Chief Operating Officer of the Centre National d'Etudes Spatiales (CNES) Lionel Suchet. All were elected as IAF vice presidents. Vice President of Global Sales, Marketing & Customer Experience at Blue Origin Clay Mowry was elected as IAF's incoming president.