Working groups shall serve as an important part of the SGC with the overall aim of producing tangible deliverables (such as recommendations) resulting from robust discussions by the delegates. The delegates will be assigned to one of 7 working groups where they will discuss selected issues or themes that are relevant to the role of space – these collaborative discussions will be led by today's space leaders. Reports from the working groups will be presented on the last afternoon of the SGC and the final conclusions will be compiled into reports. Rapporteurs will be in charge of writing the reports, with the help of the moderators, based on the conclusions drawn by the group. These reports will be presented to the SGAC Executive Team, to be taken forward as recommendations in front of the United Nations Committee on the Peaceful Uses of Outer Space (UN COPUOS). Delegates will also be encouraged to use and turn the outputs into conference papers, research, and business ideas.
This page will be continuously updated as soon as more information is available, so be sure to check back often!
Working Group 1 – Space Exploration
---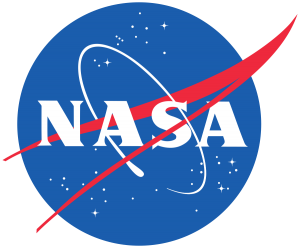 Global Exploration Collaboration and Planning
With the 2020s rapidly approaching, space agencies and private companies around the world are preparing for bold new missions on and around the Moon. The commercial spaceflight sector is becoming increasingly more capable and their contributions to human spaceflight missions is growing. The Exploration Working Group will focus on examining the current role and scope of government and commercial planning groups and identify how they can be more inclusive. Working Group members should identify political, economic, strategic, regulatory and practical obstacles to cooperation and provide recommendations for evolving the current global government strategic planning activities to make them more inclusive of and helpful to the growing commercial industry.
Keynote Speaker
Subject Matter Experts
Marshall Smith, NASA AES
Moderator
Nicole Herrmann, NASA AES

Jimmy Gora, SGAC
Rapporteur
Laura Bettiol, SGAC
Kwasi Nkansah, SGAC
Working Group 2 – Space Commercialization
---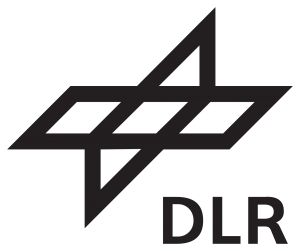 Future Business Application in LEO
Commercial activities in the Low Earth Orbit (LEO) are essential for public cost reduction, technological and scientific progress as well as economic growth especially for developing countries. Recently a wide spectrum of potential use cases and ideas are under discussion. Some examples are related to Space-based Solar Power, Space Tourism, Private Space Stations, Space Debris Removal and Manufacturing of special products in Zero-gravity environment. Beside these often discussed and partly already in detail worked out potential business cases a list of new respectively "out-of-the-box" ideas exists which should be extended and discussed, too. Options in these directions are for instance Advertising in Space (based on very large lightweight inflatables visible from Earth), Movie Clips in Orbit, LEO Cemetery ("your last travel as urn-shooting star" observed by your mourning relatives on ground), Very Safe Storage of Valuables or Documents in LEO and more. The main task for the working group is to generate and extend the catalogue of possible space business cases including a critical but constructive discussion. Beside coarse feasibility analyses regarding the new ideas, corresponding questions related to venture capital activity opportunities in LEO, policy and programmatic mechanisms for commercialization, coordination and centralization of operation services at lowest possible cost.
Keynote Speaker
Subject Matter Experts
Oliver Romberg, DLR
Joerg Kreisel, JKIC and iBoss
Moderator
Tobias Niederwieser, SGAC
Rapporteur
Anthony Yuen, SGAC
Abraham Akinwale, SGAC
Working Group 3 – Space Policy
---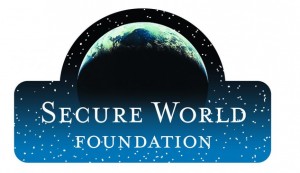 Benefit on Earth: space applications supporting the Sustainable Development Goals
In September 2015, more than 150 world leaders met at the United Nations Sustainable Development Summit to adopt the 2030 Agenda for Sustainable Development which included an ambitious set of goals: improve economic growth, improve social inclusion and advance environmental protection. Building on the successes of the original 8 Millennium Development Goals, the 17 Sustainable Development Goals (SDGs) include provisions on: poverty, hunger, health, gender equality, clean water and sanitation, energy, livelihood and economic growth, industry and infrastructure, inequality, cities and communities, responsible consumption and production, climate action, sustainable water resources, sustainable land resources, governance and justice, and global partnerships. Each goal has specific, integrated targets and indicators to ensure measurable, transparent progress by 2030. Though the SDGs are not legally binding, all countries agreed to build out national frameworks for achievement of the goals including monitoring progress. However, the goals are not meant to be achieved by state action alone and will require the commitment of many international actors working in a variety of innovative ways. Space-based assets such as Earth observation and communications satellites and the derived data can provide unique solutions and assistance to decision-makers working on the SDGs. This group will explore how space applications and technologies can be used to address some of the challenges faced in achieving the SDGs.
Keynote Speaker
TBD
Subject Matter Experts
Krystal Wilson, SWF
Moderator
Hannah Lindberg, SGAC
Rapporteur
Ashwati Das, SGAC
Prabin Gyawali, SGAC
Working Group 4 – Space Safety
---
Safety and security- in and from space
Today, there are a number of global challenges evolving around the issue of space safety and security. Safety and security are a top priority for both national and international policymakers in Europe, the United States and the rest of the world. Space safety and security can be seen from two distinct perspectives: firstly, safety and security in space, and secondly, safety and security from space. When discussing space safety and security in space, topics such as Near Earth Objects (NEO), Space Situational Awareness (SSA), and operations in space arise. When discussing space safety and security from space, topics like disaster management, food security, resource management, border control, etc. surface. Concurrently, there is a seamless chain for the protection of citizens — from safety to security and defence – and borders are blurred. The civil and defence actors scope their activities respectively and society benefits from awareness of the gaps between them. There is an increasing demand for cross-sector collaboration and synergies among the concerned communities. Over the years, the space sector has played a key role in advancing security technology and developing valuable safety and security applications but there is not yet a systematic overview of these high-potential applications. Current initiatives require additional insights in order to develop technology, business cases, and routes forward. Member States of the European Space Agency, as well as other space agencies around the world, are looking at the topic with fresh eyes given the new space and space 4.0, in order to create new synergies and new programmes, and to open up potentials for the governmental as well as the private actors. This working group invites participants to reflect on the nature of space safety and security – in and from space- considering the priorities of governments, industry in both sectors, and space agencies. Issues include, whether data should remain open source or limited in its availability. Also, possible technical solutions to the challenges described above, and the way forward for space safety and security in and from space.
Keynote Speaker
TBD
Subject Matter Experts
Lesly Jane Smith, Leuphana University
Diane Howard, Embry-Riddle Aeronautical University
Ntorina Antoni, Eindhoven University of Technology
Moderator
Antonio Eduardo Gutierrez Nava, SGAC
Rapporteur
Caroline Juang, SGAC
TBD
Working Group 5 – Space Society
---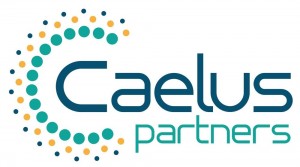 Addressing the Complexities of Building a Community in Space
This working group will develop a strategy to guide nations, businesses, and individuals as they invest resources in the space domain and reap its benefits. Participants will discuss an existing community development framework that applies to societies on Earth, which will provide a starting point for thinking about which elements are directly transferable to the space domain and which ones need to be approached differently. The goal is to produce a realistic framework for a fully functional Community in Space that does not depend solely on government programs and funding.
Subject Matter Experts
TBD
Moderator
Rania Toukebri, SGAC
Rapporteur
Tania Maria Robles-Hernández, SGAC
Sergiu Petre Illiev, SGAC
Working Group 6 – Space Logistics
---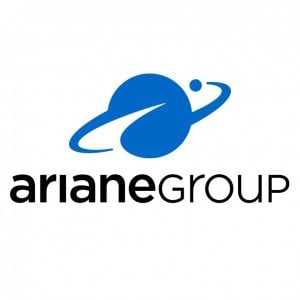 Think Logistics! – Why Space Logistics Mindset is Key for Success
In Europe space adventures are ongoing such as ESA´s vision of a moon village or commercial interest on in-space mining. Worldwide industry has big ambitions to conquer Space with strong interest of European industry such as ArianeGroup. One success factor is an appropriate transport mean. In order to fulfill our ambitions and to win the economic space battle, we think we need to change our mind set to a logistic mindset following our experiences on earth and because logistics is vital. According to the AIAA Space Logistics Technical Committee, space logistics is "the theory and practice of driving space system design for operability, and of managing the flow of material, services, and information needed throughout a space system lifecycle. This definition in its larger sense includes terrestrial logistics in support of space travel, including any additional "design and development, acquisition, storage, movement, distribution, maintenance, evacuation, and disposition of space materiel", movement of people in space (both routine and for medical and other emergencies), and contracting and supplying any required support services for maintaining space travel. Europe now works on different bricks which in the future could help to Puzzle Victory. We need to work together to understand what are the best approaches. At AG, we already started to think logistics. We think of global approach to serve the future transports.  But we are missing certain bricks which will be necessary.
Keynote Speaker
Ludger Frobel, ArianeGroup
Subject Matter Experts
TBD
Moderator
Manfred Ehresmann, SGAC
Rapporteur
Josh Wolny, SGAC
Shambo Bhattacharjee, SGAC
SGAC Special Track
---

Space Solutions – Bridging the Space Divide
All around the world, people are passionate about space and seek to contribute actively to the space sector through their professional activities and even their personal activities, but not everyone has access to the same opportunities. The concept of the "Space Divide" and how to provide access to space for everyone is prominent in today's space sector. The Space Divide is defined as the gap between nations mastering space capabilities and the non experienced and space-faring nations. Similar to the Digital Divide (the difference in opportunities between those who have access to information and communication technologies such as the internet), the gap between nations mastering space capabilities and those who do not is growing, creating a Space Divide, which threatens growth and increases inequalities in the industry. Involving the developing countries and the space-faring nations in particular as well as developing cross sectorial activities is essential to close the space divide advancing the space industries. This concept has been also implemented by UNOOSA and can be considered as part of Space Accessibility, one of the four main pillars of Space 2030 Agenda. As a forward-looking vision, there should be included initiatives and programmes designed to bridge the "Space Divide", broaden access to space for everyone, everywhere, and foster synergies and collaboration between space and non- space sectors. SGAC is represented in more than 150 countries and 6 regions worldwide with the main goal of bringing those people together. At the same time, SGAC has been created as an outcome of UN COPUOS and works to give regular input to the Committee and its delegates. SGAC's mission is centralized to act as a conduit for the opinions of our members and the outcomes of their projects taking part in a variety of UN Action Teams and Working Groups on space issues, as well as the UN Programme on Space Applications. The main goal of the SGAC Special Track format is to bring together experts and delegates from different regions, to share the challenges and opportunities they face in bridging the space divide, and nurture collaborations across the different regions. The final aim is focused on the outcomes and ideas that the professionals will bring with them and to the general public after the SGAC Special Track experience.
Keynote Speaker
Pablo de Leon, University of North Dakota
Subject Matter Experts
Ana Maricela Avila Becerril, Costa Rica Permanent Mission to the United Nations (Vienna)
Ken Davidian, Federal Aviation Administration
Toshiki Tanaka, ispace
Moderator
Peter Schulte, SGAC
Rapporteur
Florian Marmuse, SGAC
Christopher Ogunlesi, SGAC