Space Generation Fusion Forum 2023 Organizing Team
SGFF is managed and organized by a dedicated team of SGAC volunteers. Volunteering for SGFF is a unique and valuable opportunity to get involved in SGAC, and to contribute to the success of the event. Opportunities to volunteer for next year's SGFF, along with other SGAC positions, may be found on the SGAC vacancies page, here. 
This year's SGFF organizing team is:
Managers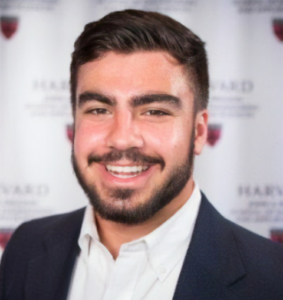 Simon Shuham
SGFF 2023 Manager
Simon Shuham is a Senior Sales Engineer at Ursa Major Technologies, a Colorado-based rocket engine manufacturer. Prior to joining Ursa Major, Simon was a propulsion engineer at Blue Origin working on the design, integration, assembly, and test of the BE-3U and BE-4 engines. Before Blue Origin, Simon worked at United Launch Alliance as a propulsion engineer, developing fluid systems and components for the Atlas, Delta, and Vulcan launch vehicles.
Simon is an Aviation Week 20 Twenties recipient and remains involved in a variety of young professional development organizations including SGAC, SEDS, AIAA, the Zed Factor Fellowship and Seattle's Museum of Flight. Simon graduated from Harvard College with a Bachelor of Science in Mechanical Engineering and from the University of Colorado Boulder with a Master of Science in Aerospace Engineering.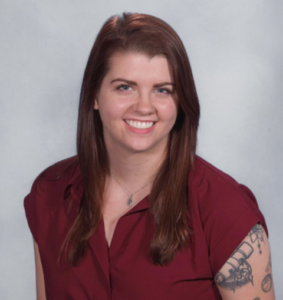 Madison Telles
SGFF 2023 Deputy Manager
Madison is currently a Systems Engineer in the Safety and Mission Assurance department at Virgin Orbit, a small-satellite launch company, based in Long Beach, CA, USA. Her role covers a multitude of responsibilities, including risk management and federal launch licensing. Madison graduated in 2019 from Stevens Institute of Technology in Hoboken, NJ, USA, earning a Bachelor's of Engineering in Mechanical Engineering with a secondary specialty in Pre-Law and Public Policy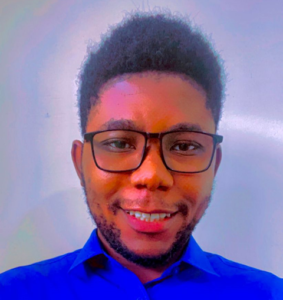 Abdul Sesay
Delegates Coordinator
Abdul has a background in Physics, Mathematics and Satellite Communications. He is passionate about building an inclusive space ecosystem for our planet. He currently serves as the National Point of Contact for Sierra Leone at the SGAC and National Coordinator at MVA. He is a recipient of the African Space Leader award 2022.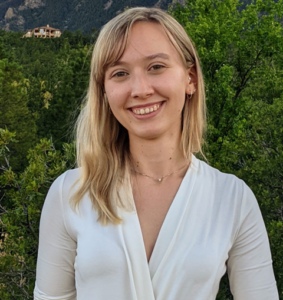 China Hagström
Delegates Coordinator
China is a MIT Research Assistant at the Laboratory for Aviation and the Environment. She received an Aerospace Engineering B.S. from UCLA in 2020. Now a developer on Cantera, an open-source chemical kinetics, thermodynamics, and transport program, she's creating the first comprehensive atmospheric impacts analysis of current and future space launches.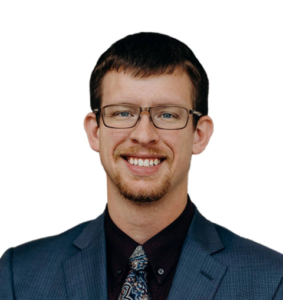 Alex Drozda
Delegates Coordinator
Alex Drozda lives in rural Nebraska, where he works remotely as a Mechanical Engineering Consultant for Cislune, and in-person as at a local manufacturing firm called Breeza Industrial as a Project Engineer. Previously he was an R&D Project Manager for the University of Nebraska-Lincoln on a variety of development projects at the service of research labs across the university campuses. During COVID, he took a break from engineering to try education, working at a boarding school in rural Kansas, which he greatly enjoyed. It was only a break though, and now he's back to engineering full-time. Alex has been involved with SGAC since 2015, serving as On-Site Manager of ISS R&D NextGen 2019, and as one of the Communications Coordinators for SGFF 2020. He's also an event coordinator for the startup community in Lincoln, and when not working on a side-project in engineering or business development, he's probably playing guitar, training horses, crafting in the shop, or planning next year's county fair.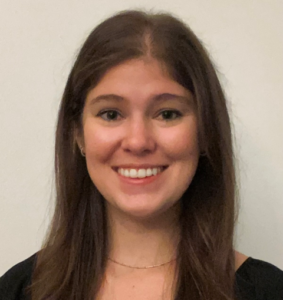 Danielle Bierman
Delegates Coordinator
Danielle Bierman is currently a Launch Systems Integration Engineer and Affordability Program Manager at Northrop Grumman. Prior to these roles, Danielle supported both spacecraft subsystem manufacturing and system level integration and test on multiple Northrop Grumman programs as a Mechanical Test Engineer. Concurrent to these roles, Danielle has supported many corporate strategic initiatives aimed at stream lining the spacecraft production lifecycle, bringing in advanced manufacturing technologies to the company, and overall program knowledge transfer/mentorship. Danielle graduated from Cal Poly SLO with a Bachelor of Science in Industrial and Manufacturing Engineering, and from UCLA with a Master of Science in System Engineering. She is passionate about bringing diverse perspectives together to solve the industry's toughest problems, and cultivating a future where space is accessible and sustainable for all.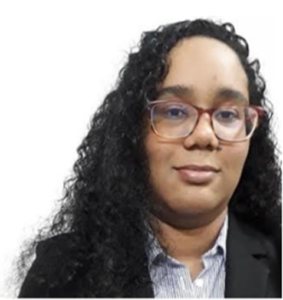 Ariann Duncan
Communications Coordinator
Ariann is a director of an ICT company focused on providing Digital Transformation solutions to industries throughout the Caribbean region and the Americas. She previously served as the National Point of Contact for Trinidad and Tobago at the Space Generation Advisory Council and has worked on several capacity building and space education initiatives for the Caribbean and Central America. Ariann holds a Bachelor of Science in Aerospace Engineering from the Georgia Institute of Technology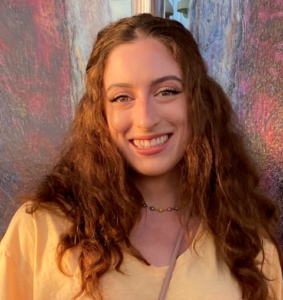 Lily Allen
Communications Coordinator
Lily is a Colorado native, studying Aerospace Engineering at the University of Colorado, Boulder. She has spent most of her college career working in a lab as a Scientist on a NASA funded research project. The project studied the effect of simulated reduced gravities on bacterial growth and phenotype, and their resistance to antibiotics in these regimes. Lily currently works for Sierra Space as a Systems Engineer, working on Crew Systems for the Large Integrated Flexible Environment (LIFE, a partnership with Blue Origin on Orbital Reef). Outside of engineering and science, Lily loves superheroes and avidly watches Marvel movies.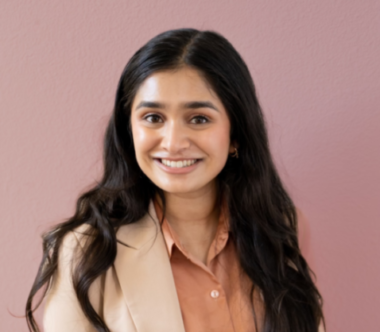 Sapna Rao
Communications Coordinator
Sapna is a Systems Engineer Sr at Lockheed Martin Commercial Civil Space located in Denver, CO. She has worked on many Human Exploration missions from Artemis to the Human Landing System and is currently working the Cryogenic Demonstration Mission. Additionally, she is the co-lead for the SGAC SEPG ACHIEVED project aiming to do mission design projects. She is also part of the OGL PADAWANS team and is coordinating STEM Outreach in Europe.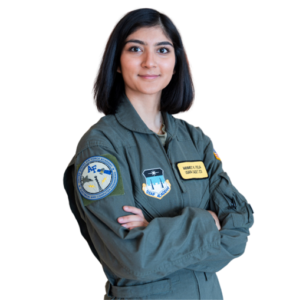 Manmeet (Shabri) Pelia
Logistics Coordinator
Manmeet (Shabri) Pelia is a first class cadet at the United States Air Force Academy, majoring in electrical and computer engineering and minoring in Arabic. Cadet Pelia is the Principal Investigator for the NASA Proposal Writing and Evaluation Experience Academy Summer 2021 team, Solar Chargers. This team won $10k from NASA's Early Stage Innovation fund to research perovskite solar cells and their production via electrospray. She has also had extensive experience in electrical engineering/space research and is trained to operate USAFA's Ritchey-Chretien reflecting telescope and as a Ground Station Operator for FalconSAT-8. Academically, Cadet Pelia was recognized as a Stamps Leader-Scholar and Brooke Owens Fellow. Cadet Pelia can speak 5 languages (English, Spanish, Hindi, Punjabi, and Arabic) and loves to cook and eat food from around the world! After graduation, she will serve as a pilot for the United States Air Force.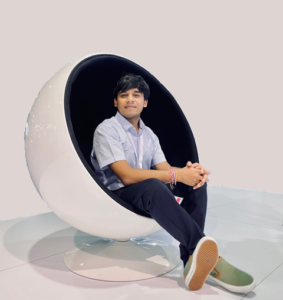 Rishin Aggarwal
Logistics Coordinator
Rishin is currently working full-time as a Scientist/Engineer at ISRO – Vikram Sarabhai Space Centre. His areas of interest include astrodynamics and spacecraft dynamics. He is a certified STK master and NX expert. He has good experience in dealing with the technicalities of space missions and subsystem management to ensure that mission teams are able to achieve their objectives within the respective mission timeframes. He is an active member of the SGAC Near-Earth Objects Project Group and has authored and presented research papers at GLEX 2021 in Russia and IAC 2021 in UAE. He recently graduated with a Bachelor's degree in Aerospace engineering from the Indian Institute of Space Science and Technology. He is passionate about reforming the space industry and aspires to help make space more accessible for everyone in the future. He believes that his contributions to SGAC will propel him toward the successful fruition of his dreams.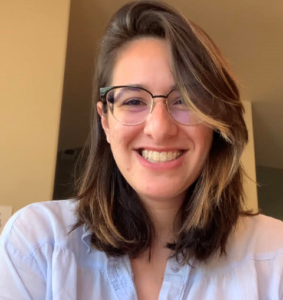 Samantha Rawlins
Logistics Coordinator
Samantha Rawlins is a fifth-year Aerospace Systems Engineering doctoral student at the University of Alabama in Huntsville (UAH) studying reliability-driven design applications to Nuclear Thermal Propulsion (NTP) systems. She completed her bachelor's in Aerospace Engineering at the California Polytechnic University in San Luis Obispo and master's in Nuclear Engineering at the Korea Advanced Institute of Science and Technology (KAIST) in Daejeon, South Korea. She is thrilled to serve as part of the SGFF 2023 Logistics Team, which will be her first involvement with SGAC.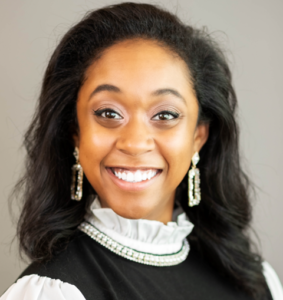 Esther Deena
Logistics Coordinator
Esther is currently the technology development engineer for Radian Aerospace. She has a strong background in R&D and Business Development and has previously worked within automotive, steel, nuclear, and lighting. Throughout her career she has participated and lead DE&I groups supporting multicultural diversity, women in STEAM, and young professionals. She attended Case Western Reserve University for Materials Science and Engineering and Physics.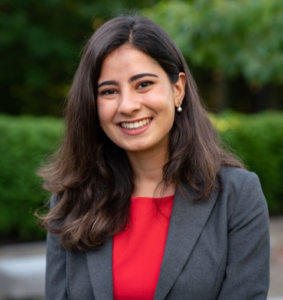 Rachita Puri
Programs Coordinator
Rachita is an Aerospace Engineer at the FAA's Office of Commercial Space Transportation in Washington D.C. In her current role, she leads the comprehensive safety evaluation process to authorize U.S. commercial space operations, with a focus on human spaceflight missions. She also actively collaborates with other government entities to enable safe and sustainable integration of commercial space operations into the current global framework. Prior to her current role, Rachita graduated from The Ohio State University, with a B.S. degree in Aeronautical and Astronautical Engineering with Honors. At OSU, she was awarded with the 2020 Aerospace Engineering Outstanding Senior Award and was a part of the Global Option in Engineering Program, though which she completed aerospace internships in India and Poland. Rachita is passionate about advancing space exploration responsibly, and she strives to make a meaningful impact through sustained international collaboration. She is actively pursuing this goal and was recently selected to serve as the SGAC Space Safety and Sustainability Project Group Co-Lead.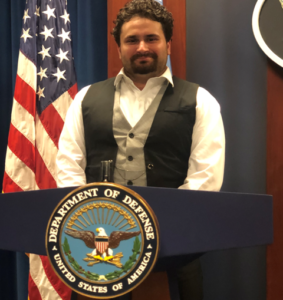 Aaron Zucherman
Programs Coordinator
Matthew Isakowitz Commercial Space Fellow, Future Space Leaders Fellow, and Systems Engineering Ph.D. Candidate at Cornell University. Experiences in the space industry that include roles as an engineer, researcher, business developer, project manager, and policy analyst at 2 Federal Research labs and 5 private businesses. Member of NASA's Small Spacecraft Reliability Initiative and INCOSE's Space Systems Working Group. Authored and co-authored 22 published papers and given technical presentations at over a dozen technical conferences. Active mentor in several educational and professional development programs through the SGAC, Big Brothers Big Sisters, and Scouts BSA.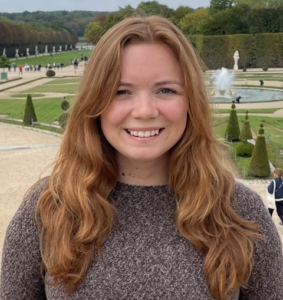 Lindsey Wiser
Programs Coordinator
Lindsey Wiser (she/her) is an Astrophysics Ph.D. Candidate at Arizona State University, where she researches the atmospheres of planets outside our solar system, "exoplanets." She also studies space science policy and helps lead SGAC's Task Force on US Space Policy. Lindsey earned her bachelor's degree in engineering mechanics and Earth and planetary science from Johns Hopkins University. In her free time, Lindsey enjoys the outdoors, reading, Formula 1, remote controlled planes, and more.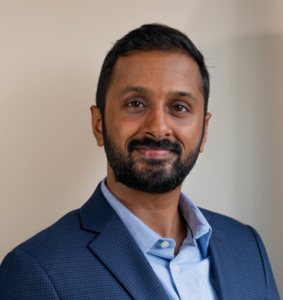 Abbhinav Muralidharan
Programs Coordinator
Abbhinav Muralidharan is a spacecraft systems engineer and flight controller at the NASA Johnson Space Center. Abbhinav is a certified Avionics flight controller for the Artemis program, which will send the next cadre of astronauts to the moon. As a member of the Artemis 1 flight control team, he will provide real-time support to the spacecraft operations. He is passionate about equity in engineering, youth outreach and education, and venturing into the outdoors in his free time.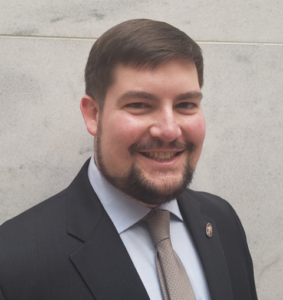 Michael Barton
Programs Coordinator
Michael is the head of sales at a.i. solutions, which sells FreeFlyer astrodynamics software to commercial and government customers worldwide.