Meet the SG[France] 2021 team !
This year's SG[France]  is brought to you by a team of fifteen people from various background, education and occupation sharing a common passion for space.
They are all conviced that space has a key role to play in the future of mankind, and are striving to offer you a valuable opportunity to learn and share on the subject.
Meet us!
SGAC France National Points of Contact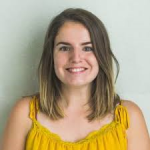 Graduated from INSA Toulouse (Mechanical Engineering) and ISAE-Supaero (Space Systems Engineering), Pauline is now working at CNES in Toulouse as "Earth Observation Satellite Operations Engineer". In a few words, her role is to prepare/schedule/organize satellite operations, ensure subsystem and equipment performances (for both platform and payload) and investigate anomalies. She has also a background with SGAC: in 2018, she received a SGAC-CNES scholarship to participate in IAC before joining the Executive Committee as Membership Manager. Knowing and being able to understand better how SGAC works, she wanted to organize a local event: the perfect opportunity to meet and work with/for the very dynamic SGAC community in France, while tackling a subject that is close to her heart. In parallel to being SG[France]2020 Deputy Event Manager, Pauline is also one of the 2 National Points of Contact for France.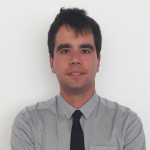 Along with his M.S. in Aerospace Engineering at the French University of Civil Aviation (ENAC, Toulouse) followed by a Space Systems Engineering Advanced Master (ISAE-Supaero, France) and a Master's degree in Geophysics (IPGP, Paris), Guillaume has focused his research on human spaceflights. Within the SpacE Exploration Development Systems project from ESA, he worked on Life Support Systems for a lunar habitat. Today, his research interests include the use of terrestrial analog sites in both understanding geophysical/geological processes on other planets as well as in the context of crewed space exploration, the adaptation and test of technologies on analogs and research about ISRU. Guillaume joined SGAC in 2017, participated in some events and eventually became one of the two National Points of Contact for France for 2019-2021. One of his main objectives at this position is to work and participate in creating a dynamic SGAC community in France.